Maintaining a low-carb vegan diet seems impossible, but you can do it! Here are the best low-carb vegan recipes for weight loss to help get you started.
Is it possible to pair the healthy vegan diet with the popular keto diet?
The answer is yes, but how?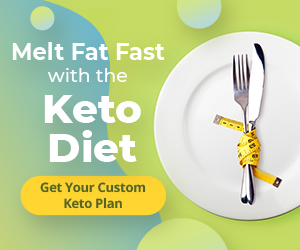 After all, the keto diet's "claim-to-fame" is weight loss by fat consumption (which most people interpret as the all-you-can-meat diet).
On the other hand, a vegan diet excludes consuming all animal products.
So the burning question is: what's left for you to eat on a vegan keto diet?
Well, there are still a lot. Based on our research, here are some of the ingredients that you can enjoy on a vegan keto diet:
Plant-based fats include seeds, nuts, avocados, coconuts, olives, and their oils.
Low-carb vegan protein sources like tofu, seitan, and tempeh.
Low-carb vegetables like cauliflower, asparagus, etc. (*)
Well, we have just vegan! (we're witty, we know!)
There's more to these ingredients that you need to know. Continue reading to explore the best low-carb vegan recipes for weight loss.
13 Low-carb Vegan Recipes for Weight Loss
Let's put those delicious and nutritious ingredients to good use. Here are the vegan keto recipes you can try:
1. Roasted Vegetables and Tofu Tacos– Mexican Made Vegan
Hearty and filling but not guilt-free—this is precisely how we like our tacos. Even though it's completely free of meat, it's still packed with all the Mexican flavors you love in tacos plus more.
Here are some reasons why this is one of the best low-carb vegan recipes for weight loss:
Fiber-rich vegetables that can fill you up and keep you feeling full for longer.
Perfectly seasoned crumbled tofu for a higher protein intake. (*)
Hot sauce for a spicy kick that will jumpstart your metabolism. (*)
Spinach tortilla wraps that are rich in fiber and low in calories and carbs. (*)
The best part is the ingredients are roasted to perfection and give off a delightful smoky finish.
Per serving: 118 calories, 5g fats, 7g protein, 5g fiber, and 8g net carbs.
Editor's Tip: Serve it with the Simply Organic Guacamole Mix Sauce to elevate its taste with minimal effort. (*)  
Learn more: https://www.staceyhomemaker.com/cauliflower-tofu-tacos/
2. Baked Ratatouille– All the Colors of Rainbow
The dish's bright and vibrant colors will catch your eye, but its herby and tangy flavor is what will capture your heart. This hearty French Provence stew will add color and flavor to your diet.
We highly recommend this dish for plenty of good reasons, including the:
Meticulously arranged thin vegetable slices will make your dinner spread come to life,
Perfect combination of herbs and tomato sauce that delivers refreshing Italian flavors.
Blend of vegetables that are low in calories and fats but high in fiber and flavor. 
Easy prepping and short cooking time with only 10 minutes of hands-on time.
This recipe will provide you with the nutrients you need on keto while being an eye candy at the same time.
Per serving: 134 calories, 1g fat, 5g protein, 8g fiber, and 23g net carbs.
Pro Tip: Use a mandoline slicer for an easier and quick prep. (*)
Editor's Tip: Replace tomato paste with homemade tomato puree to keep it low-carb.
Learn more: https://nutriciously.com/ratatouille-tian/
3. Vegan Burrito Bowls with Cauliflower Rice– Best for Meal Prep
If you want to lose weight, meal prepping is the best way. (*) Lucky for you, this vegan burrito bowl with cauliflower rice is the best recipe to try.
Here's why we love it:
Crumbled tofu, a good low-fat protein source that delivers bold taco flavors.
A low-carb cauliflower alternative for a filling and fiber-rich meal.
Sliced red cabbage and pico de gallo for a crisp bite and juicy texture.
With this grab-and-go meal, you can still lose weight healthily and conveniently.
Per serving: 298 calories, 20g fats, 15g protein, 6g fiber, and 9g net carbs.
Editor's Tip: Go for an instant cauliflower rice, like Nature's Earthly Choice, to reduce prep time. (*)
Learn more: https://www.eatingwell.com/recipe/269843/vegan-burrito-bowls-with-cauliflower-rice/
4. Roasted Cauliflower Steak– Smoky and Fiber-rich
No steak, no problem! We've got this roasted cauliflower steak, which is a healthy and meatless way to enjoy that delectable smoky flavor.
Here's why you should try it:
Highly customizable since you can easily change up its sauces, seasonings, and toppings.
Can be cooked in different ways—on the stove, grill, or skillet.
Spicy seasonings for a heat-packed bite and faster metabolism. (*)
A quick and tasty dish in just 30 minutes!
As if these aren't enough, the large vegetable steak also looks impressive on the plate.
Per serving: 149 calories, 9g fats, 5g protein, 7g fiber, and 7g net carbs.
Learn more: https://www.easyanddelish.com/cauliflower-steak/
5. Vegan Quiche Cups– Easy as Pie
A high-protein breakfast keeps blood sugar at bay, and these quiche cups are your best bets. (*) But wait, how can a quiche be vegan? Well, this recipe uses firm tofu in place of eggs, so it's a completely safe option. (*)
We love having this for breakfast because of the:
Firm tofu delivers the perfect quiche texture and also provides a good amount of protein.
Spinach adds a touch of color and a dose of fiber and essential vitamins and minerals.
Garlic seasoning delivers a punch of savory flavor in every bite. (*)
But most of all, it's an easy and quick make-ahead recipe you can make in a muffin tin. (*)
Your mornings can't get any better than this!
Per serving: 57 calories, 2g fats, 6g protein, 2g fiber, and 3g net carbs.
Learn more:  https://www.vegannie.com/appetizers-sides/vegan-quiche-cups/
6. Eggplant Teriyaki – An Asian Spin on Vegan Dishes
Vegetable teriyaki is one of the best Japanese dishes, but ditch the restaurant versions (those are loaded with sugar) and go for this low-carb vegan recipe instead.
This is the perfect side dish because it has:
Eggplant that's high in polyphenols, chemicals that help the body process sugar a lot better. (*)
coconut aminos, which is a low-carb and gluten-free soy sauce alternative. (*)
caramelized exterior that provides a more dynamic and satisfying texture.
Smoky taste for a deeper flavor.
The dish delivers the tasty teriyaki flavor and the eggplant's succulent bite – a winning combination!
Per serving: 163.4 calories, 12g fats, 3.72g protein, 6.88g fiber, and 6.98g net carbs.
Editor's Tip: Invest in an indoor searing grill, like the one from Hamilton Beach, for a more convenient grilling process. (*)
Learn more: https://www.ruled.me/vegan-teriyaki-grilled-eggplant/
7. Pickled Cabbage- A Burst of Flavor
The perfect side dish adds flavor to your meals, and that's exactly what this pickled cabbage recipe is all about.
Here's why we love it:
Adds a crisp bite and vibrant purple color for a more appetizing texture and taste.
Delivers the right amount of acidity and bright taste to any meal
Less than 10 minutes of hands-on time.
Apple cider vinegar delivers numerous health benefits, including better digestion and lower blood sugar levels. (*)
Imagine adding it to your vegan keto burgers, tacos, or slaw. What a game-changer, right?
Per serving: 19 calories, 1g fats, 1g protein, 1g fiber, and 2g net carbs.
Editor's Tip: Use a rotary cheese grater to shred the cabbage easily. (*)
Learn more: https://cookathomemom.com/pickled-red-cabbage-sugar-free/
8. Spaghetti Squash Pasta with Mushrooms and Tomatoes– Light and Healthy
Among all the low-carb pasta alternatives, spaghetti squash delivers the closest mouthfeel and texture to spaghetti. If you need more convincing, this mushroom and tomato spaghetti squash recipe will change your mind.
Here's why we consider it to be one of the best low-carb vegan recipes for weight loss:
Spaghetti squash is low in calories and rich in fiber, so it fills you and keeps you full longer. (*)
Toasted pine nuts deliver a crunchy texture and healthy fats.
Mushrooms and tomatoes provide a tangy, earthy taste that will tickle your taste buds.
This recipe delivers a complex flavor and well-balanced nutrients with minimal effort!
Per serving: 173 calories, 12g fats, 4g protein, 4g fiber, and 13g net carbs.
Editor's Tip: Winter squash is difficult to slice, so use a razor-sharp vegetable cleaver. (*)
Learn more: https://whatagirleats.com/tomato-mushroom-spaghetti-squash-whole30/
9. Zoodles with Pesto– Creamy and Refreshing
Zoodles are your best option for a pasta alternative that's lower in carbs than yellow squash and has a more al dente bite. In this recipe, you'll get to try it with the best vegan pasta sauce—pesto.
Below are some of the reasons why you should try it:
Luscious creamy sauce for a bright, salty, and herby taste
Zoodles for a refreshing taste, al dente texture, and a good dose of nutrients.
Sunflower seeds for a boost of healthy fats that aid in weight loss. (*)
Per serving: 275 calories, 26.8g fats, 5.6g protein, 2.6g fiber, and 4.2g net carbs.
Editor's Tip: If you already have a KitchenAid mixer, buy the vegetable spiralizer attachment instead of getting a whole spiralizer. (*)
Learn more: https://www.sweetashoney.co/zucchini-noodles-with-pesto-keto-vegan/
10. Zucchini Ravioli– A "Cheesy" Pasta Swap
Finding the best substitutes for ravioli's high-carb and dairy ingredients is hard. Luckily, we found this zucchini ravioli, one of our favorite low-carb vegan recipes for weight loss.
While it's a bit bigger and less chewy, this recipe delivers the same tangy and "cheesy" taste you love.
Here's why you should try it:
Cauliflower cheese filling that gives the ravioli a creamy and cheesy twist in a keto, vegan, gluten-free, and nut-free way.
Zucchini slices are lower in carbs and calories and higher in nutrients than regular ravioli.
Sugar-free marinara sauce for that guilt-free, zesty, and tangy flavor.
Almond milk for a luscious sauce texture and healthy fats
This may require more work than a regular ravioli, but it's worth it!
Per serving: 218 calories, 15.9g fats, 6g protein, 5.3g fiber, and 10.6g net carbs
Editor's Tip: Use a mandoline slicer to ensure an even zucchini slice. (*)
Learn more: https://unboundwellness.com/zucchini-ravioli/
11. Vegan Cauliflower Pizza– Comfort Flavors without the Calories
If you think you can't ever have pizza on a vegan keto diet, this vegan cauliflower pizza is here to prove you wrong. It uses cauliflower for a low-carb crust alternative and a basil pesto sauce instead of cheese toppings.
You should try this because:
Cauliflower crust delivers the same crispy texture minus the carbs.
Basil pesto sauce brings a bright and rich taste and a dose of healthy fats.
Customizable toppings so you can experiment with flavors.
Per serving: 245 calories, 20.9g fats, 7.7g protein, 5.5g fiber, and 6.7g net carbs
Editor's Tip: The key to a crispy cauliflower crust is to remove as much moisture from the cauliflower as possible. Using a jut milk bag can help you do that. (*)
Learn more: https://diabetesstrong.com/vegan-cauliflower-pizza/
12. Cauliflower and Turmeric Soup– Delightful and Flavorful
With its creamy texture and spicy flavors, there's no tastier and more comforting way than this cauliflower and turmeric soup.
We highly recommend that you do this because:
Coconut oil and milk are packed with healthy fats for stable energy fuel and weight loss. (*)
Flavorful spices for a spicy kick and faster metabolism. (*)
Cauliflower has a rich and thick texture and is a good source of fiber and vitamin K. (*)
You can serve this as an appetizer, but this soup is so good that it deserves to be a main dish, too!
Per serving: 165 calories, 13g fats, 4g protein, 3g fiber, and 8g net carbs.
Learn more: https://www.thefoodieaffair.com/cauliflower-soup/
13. Peanut Butter Truffles– Ultimate Fat Bombs
Giving in to your cravings can benefit your weight loss journey. (*) With these peanut butter truffles, you can indulge your sweet cravings without getting kicked out of ketosis.
Here's why you should try this:
Peanut butter for a creamy, nutty, slightly salty flavor, and a good amount of proteins and healthy fats. (*)
No-bake recipe.
Takes only 30 minutes!
Sugar-free syrup and chocolate chips for satisfying sweet tooth cravings guilt-free.
Per serving: 132 calories, 9.9g fats, 4.4g protein, 5.6g fiber, and 5.3g net carbs
Editor's Tip: Go for unsweetened peanut butter to keep the carb count low. (*)
Learn more: https://www.lowcarbmaven.com/peanut-butter-truffles-vegan-keto/
Up next: Low Carb Tofu Recipes | 11 Healthy and Tasty Meal Ideas