Trying to lose weight and trying to gain muscle mass are two entirely different things. You can do only one of them at a time.
But, if you check the About Time Protein Reviews, you will find this powder is being recommended for both the purposes!
How is that possible? How can one single supplement help you get into ketosis and lose weight while also increasing your muscle mass?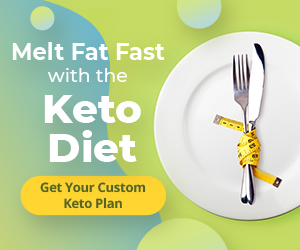 Isn't that contradictory? In fact, isn't is all fishy?
Even I think so!
This is why I decided to find all about this protein shake so that the real face and the falsity of the claims can be brought to your notice. Let me reveal what most About Time Whey Protein Isolate Reviews hide from you and get all the facts right to your table!
READ CAREFULLY!
What is
About Time Protein?
It is a protein powder formulated and manufactured by the brand, AboutTime, to offer you one of the cleanest, soy-free, all-natural, whey isolate protein.
This is what the label says! It has been designed to provide the body with an optimum amount of proteins needed to enhance muscle mass.
One thing I appreciate is About Time usually uses just five or less ingredients in their products. You can say this sets it apart from most other proteins shakes and keto supplements that are jammed with too many ingredients, each in a much lower amount.
These products, in spite of having an impressive list of ingredients, fail to bring about the desired results. About Time, on the other hand, picks up a few select ingredients to optimize the results.
So far so good!
Now let's move further with this About Time Protein reviews to find out what these ingredients are and whether or not they can help you achieve your dual purpose of losing weight and building muscle mass while on a keto diet.
What does
About Time Whey Protein Isolate contain?
About Time Whey Protein Isolate has been enriched with amino acids and proteins. The 5 basic ingredients of this powder include whey isolate, cocoa powder, natural flavors, xanthan gum, and stevia.
Whey Isolate, being rich in amino acids and glutamine, would help you derive numerous health benefits including combating fat storage, strengthening muscles, and supporting muscle repair and recovery.
Here is the breakdown of the primary ingredients in About Time Protein Powder in terms of the nutrients that contain and their importance for your keto diet:
Proteins
What makes Whey Protein Isolate by About Time a highly effective and cleanest protein powder is its each serving would provide 25 grams of natural proteins and 5 grams of Branched Chain Amino Acids (BCAAs) to your body.(1)
Proteins are highly important when you are on a keto diet or when you are trying to gain muscles.
Without adequate proteins in your diet, it would be nearly impossible for you to improve your muscle mass. And as far as the keto diet is concerned, without proteins, you would be able to carry on for not more than a few weeks!
Yes, this is a fact!
Proteins are the building blocks of your muscles. And if you want your muscle to grow bigger and stronger, you need to provide these protein bricks to your body. The more the proteins, the larger would be your muscles!
Proteins are essential for keto dieters as well to help them avoid muscle cramps and lethargy. They would also support the repair and healing of the tissues damaged due to the lack of a readily available source of energy by carbs.
Coming back to About time's Protein Powder, let me reveal each serving of this supplement contains nearly 50% of your daily protein requirement!
Let me mention in this About Time Protein Powder reviews that Whey Isolate protein in this powder would turn on the protein synthesis in your body thus jump-starting the process of building new muscles.
And when you have more muscle, your body's metabolism would go into a higher gear resulting in faster burning of calories and fat loss.
What more do you need to get into a perfect shape?
Amino acids
It is the amino acids that perhaps hold more importance than proteins when it comes to enhancing your keto results. If proteins are the building blocks of your muscles, then amino acids are the building blocks of the proteins.
Let me mention in the About Time Protein reviews that this supplement contains a wide range of amino acids inducing lysine, glutamic acid, proline, tryptophan, tyrosine, and many more.
Each of these amino acids comes with its own set of benefits for your keto diet and muscle-building efforts.
For example; lysine would stimulate muscle growth while glutamic acid would boost energy production by enhancing cellular metabolism.(2) (3)
Similarly, tryptophan would help you avoid mental stress, reduced memory and anxiety caused during a keto diet by improving serotonin production in the brain.(4)
Calories
If you are conscious of the calorie content of About Time Protein powder, you can set aside your worries! Because its each serving contains just 110 calories, which is on a much lower side compared to the calorie content of most other proteins and keto supplements.
This would ensure your efforts to reduce your calorie intake and lose weight would not be affected adversely by this powder.
Fats
If your diet comprises of adequate levels of healthy fats, About Time Protein Powder would be perfect for you. It contains just 1 gram of fats per serving, which may not seem to help your keto diet directly. However, it does serve the purpose of bodybuilder and athletes.
However, since this supplement can limit your fat intake, it may just help you lose weight more easily even if you deviate from your keto diet for a few days. This would defiantly help you derive faster weight loss results.
Carbohydrates
You would surely want your protein powder to not contain much of carbs. If yes, then About Time's Protein Powder would work great for you. It contains an extremely low amount of carbs per serving.
This is how it would help you stay on your keto diet and speed up the weight loss results by depriving your body of its primary source of fuel.
Minerals
It is the mineral content that I highly appreciate of About Time Protein Powder. Let me share with you here in this About Time Whey Protein reviews that it contains 3 important minerals – calcium, potassium, and iron – which are essential for your body, especially during a keto diet.
Calcium would strengthen your bones and support recovery after strenuous workouts while potassium would prevent muscle cramps and weakness during a keto diet. Iron, on the other hand, would enhance your exercise stamina by improving the oxygen supply to the muscles.(5)
This is what makes About Time Protein a unique supplement that you can include in your routine to get better results to increase muscle mass and lose weight.
Well… The limited list of ingredients in About Time Protein Powder does make it a unique supplement with higher effectiveness.
I suppose the manufacturers have understood that it is the quality as well as the quantity of the ingredients that matter more than just the sheer number of ingredients.
I feel by providing the most needed nutrients in higher amounts (proteins, amino acids, and minerals) and skipping or lowering the content of unwanted ingredients (carbs and unhealthy fats), About Time has hit the bulls' eye!
Before I move ahead with this About Time Protein reviews, let me just provide a glimpse of the pros and cons of this powder. I will also share the experiences of keto dieters who have already used it so that you get a better idea of what you can expect when you start using it yourself.
Pros
100 calories per serving

A rich amount of proteins

Low carb content

No artificial sweeteners

Sweetened with natural ingredients like stevia

Lactose-free, Gluten-free, and non-GMO
Cons
May cause mild stomach pain initially
Customer reviews:
"I was surprised to find it at such a great price online. It is my favorite protein powder—very low to no carbs, packed with proteins, sweetened naturally with Stevia, easier to digest, and delivered right to my front door." Jenny
"I have ordered this protein powder before and loved it, but looks like they have altered the package and it also tastes horrible! It gave me a stomach ache." Anthony
I am sure you must be now kicked about using this protein powder. So, without wasting any more time, let me get to the next section of About Time Protein reviews to discuss the common queries people usually have about it.
DON'T MISS THIS…
About Time Protein Powder:

FAQ
How does About Time Protein taste?
Here's a surprise for you! About Time Protein Powder is available in several different flavors including:
Chocolate
Strawberry
Birthday Cake
Vanilla
Chocolate Peanut Butter
Unflavored
Isn't that great? The ingredients in each of these versions remain the same except for the flavouring agents and sweeteners used.
One look at the About Time Protein reviews will tell you strawberry and chocolate are the two most favourite flavors of users. The vanilla flavor is not liked by many.
I personally liked all the flavors. However, it is up to you which flavor you want to choose depending on your preferences.
Let me just make one recommendation here for the serious bodybuilders and athletes. If muscle building is more than just a hobby for you, choose the unflavoured version of About Time Protein. Because it would spare your body of the flavouring agents and sweeteners that might slow down the bodybuilding results, though minimally.
What are the side effects of
About Time Protein Powder?
Whey protein is usually safe and causes no side effects. Higher doses may cause a few side effects such as nausea, bloating, increased bowel movements, reduced appetite, cramps, fatigue, and headache.
However, these side effects are mild and do not last long. You may lower the dose slightly for a few days in case you develop these adverse effects.
How to use
About Time Protein Powder?
You can add one scoop of About Time Protein Powder to a glass of water, shake well until dissolved. and drink it. You can also add it to milk or your favorite beverage.
I would advise you to add it to whole milk if you are on a keto diet as this would increase the healthy fat content in your shake. However, if your primary aim is to build muscles and if you are not too concerned about your weight, you can use low-fat skimmed milk.
When is the best time to take
About Time Protein Powder?
About Time Protein Powder would work better when it is consumed after a workout session. It would support muscle recovery and minimize the breakdown of muscles.
You can also use it before exercising if you feel you need a stronger push to your workout sessions. The energy boost provided by this supplement would enhance your stamina and endurance and help you to work out for a longer duration without feeling tried.
Conclusion
Well… Let me first confess that About Time Protein is actually something you can use for both losing weight and building muscles while on a keto diet.
About Time has achieved this feat by focusing on a small number of ingredients. They have managed to resist the temptation to add too many ingredients to make this protein shake appear more appealing!
Let me conclude this About Time Protein reviews by stating this product seems to be relevant not just for bodybuilders and fitness enthusiasts, but even for keto dieters.
If you want to get into ketosis faster, lose those extra pounds, and develop lean muscle mass, all at the same time, About Time Protein Powder is what you would need to include in your diet at the earliest!
References:
https://www.ncbi.nlm.nih.gov/pmc/articles/PMC5852797/
https://www.ncbi.nlm.nih.gov/pubmed/29730709
https://pubchem.ncbi.nlm.nih.gov/compound/Glutamic-acid
https://www.ncbi.nlm.nih.gov/pmc/articles/PMC6158605/
https://www.ncbi.nlm.nih.gov/books/NBK56060/