Table of Low-Carb Keto Options at Applebee's Menu
| Editor's Keto Picks | Low-Carb Strategy | Suggested Modifications |
| --- | --- | --- |
| Grilled Chicken – Nutrition Facts (approx.): Calories: 550, Carbs: 19g | Lean protein with low-carb sides | Choose broccoli, side salad with keto dressing |
| Brunch Burger – Nutrition Facts (approx.): Calories: 450, Carbs: 5g | Bun-free burger with side salad and low-carb dressing | No bun, no hash browns, side salad with keto dressing |
| Blackened Salmon – Nutrition Facts (approx.): Calories: 610, Carbs: 22g | Salmon with steamed broccoli and a side salad | Side salad with keto dressing, omit breadstick |
| Chicken Fajitas – Nutrition Facts (approx.): Varies based on toppings | Customize with lean protein, fajita veggies, and keto-friendly toppings | No tortillas, add sour cream, guacamole, cheese |
| Ribeye Steak – Nutrition Facts (approx.): Calories: 950, Carbs: 19g | Pair with steamed broccoli and Caesar salad (no croutons) | Choose keto-friendly sides, no croutons |
When it comes to dining out, sticking to a low-carb diet can often feel like a challenge. However, with a bit of savvy ordering and a keen eye on the menu, enjoying a meal at a restaurant like Applebee's can still align with your dietary goals. While Applebee's may not be primarily known for its low-carb offerings, there are ways to create a satisfying and keto-friendly dining experience.
Let's explore some strategies for making informed choices and highlight some top low-carb options.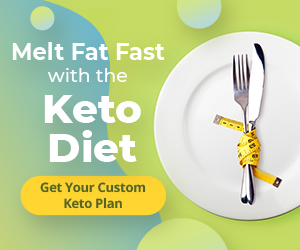 Understanding the Keto Diet
Before diving into Applebee's menu, let's briefly review the principles of a low-carb diet.
The low-carb approach involves reducing your intake of carbohydrates while increasing your consumption of protein and healthy fats.
This encourages your body to switch from using carbohydrates for energy to burning stored fat—a state known as ketosis.
Sticking to a low-carb lifestyle when dining out can be achieved by selecting dishes that are lower in carbohydrates and avoiding items rich in sugars and refined flours.
Applebee's and Dietary Preferences
Launched in Georgia in 1980, Applebee now has more than 2,000 restaurants around the world. It is also one of the most popular restaurants in the U.S. (*)
How has it become this popular, you may ask?
The answer is simple!
Applebee is a restaurant that aims at making customers happy and relaxed. You can easily say that the theme of Applebee is food, fun, and friends at an affordable price! (*)
Applebee's served food to a lot of people, including those on a low carbs diet. So, if you're on a low-carb diet, you can still eat there.
How?
Well, with a bit of substitution, subtraction, and knowledge of the nutrition information, you should have a perfect meal. However, this can be a little difficult to master. The good news is we can help you with that.
We have curated a guide that can walk you through ordering a low carbs or keto friendly meal in any Applebee restaurant. But you can't get that without reading the article. So let's get started!
Is There Anything Low-Carb at Applebee's
Believe it or not but Applebee's is a fast-food restaurant. This means most of the meals that serve contain hidden carbs.
So more often than not, you need to apply a little bit of creativity. However, some meal options support a low-carb diet than others.
One of them is grilled chicken breast. This meal, without any sides with it, has a whopping 0g carbs. It is even keto compliant. With the house salad and ranch dressing, the carbs count is around 18g. This is still good if you're on a relaxed carbs diet.
What are The Healthiest Low-Carb Options at Applebee's?
Yes, there are healthy meals in Applebee. But you have to keep in mind that healthy does not necessarily mean low carb.
Don't get us wrong.
Low-carb meals are healthy! Just like the grilled chicken breast. But healthy meals are not automatically low carb.
Salads and Soups
Soups and salads are available as entrees at Applebee's. In this category, you'll easily find a lot of healthy options.
The house salad, for example, has only 120 calories and 12 grams of total carbs without dressing. The Caesar salad adds 100 calories while removing some carbs from the equation.
When it comes to soups, the chicken tortilla soup or the Portsmouth clam chowder, both of which have 160 calories, are the best choices. The clam chowder has 18 grams of carbs, while the chicken tortilla has 17 grams.
Drinks that are energizing
Of course, you'll want to wash down your delicious Applebee meal with something refreshing. When it comes to sticking to a low-calorie and low-carb diet, the restaurant's line of iced tea is your best bet.
The unsweetened Lipton iced tea contains no calories or carbs

The mango and raspberry-flavored iced teas contain 35 calories and 9 grams of total carbs

The kiwi iced tea contains 40 calories and 10 grams of total carbs

The pomegranate iced tea contains 45 calories and 12 grams of total carbs.

Coffee without sugar or cream is also great. Without the two, the coffee is carbs-free.
Pro Keto Tip: The journey doesn't end when you leave the restaurant. Continue your keto lifestyle by meal planning, cooking at home, and staying informed about nutrition. This holistic approach ensures you stay on track toward your keto goals.
Navigating the Applebee's Menu on Keto
We always advise people on the keto diet to prepare their own meals at home so that they have full control of their ingredients.
However, this does not mean that you cannot eat out. You just need to know what to order.
Remember that Applebee's is not focused too much on fitness side since it is a national chain. To make sure that you eat some carbs, we suggest using the following tips.
1. Beware of hidden carbs
Applebee's menu has a lot of secret carbohydrates, especially in their salads.
What does this mean for you?
It means that it will be advisable that you carefully scrutinize their low-carb options before you get there or order. (3).
For example, half rug of baby's back ribs covered with BBQ sauce is 430 calories – full of only sugar and glucose.
If you're on a ketogenic diet, you should also beware of fried food. Anything that is fried is generally bad for you.
Half of the time, they have breading, which is really bad for the keto diet.
2. Order meat and vegetables
If there's one thing Applebee is known for, it's it late-night meat-and-cheese-filled appetizers, meal offers, and super cheap drinks. However, they may not be the best choice for people on a low-carb diet.
While you can dine with your family or friends at Applebee's, it's safe to say that eating veggies at Applebee's can be challenging. We hope that very soon, meals at Applebee will be more vegan-friendly
But wait, that's not to say that there are not some veggies you can work with at Applebee's.
Of course, they don't beat home-cooked meals, but they're a great addition to your meal. Also, you should remember one rule, and that's to customize your dish if you must!
You can choose a Salad Bowl that does not include any cheese, croutons, or pan. For a more filling lunch, add either fries or potatoes to your order.
For meat, you can decide to go for chicken or seafood The patty in a burger is meat too. Any of these carbs is served with a vegetable like broccoli to make a complete low-carbs meal. (4)
3. Don't take the appetizer
Applebee's meals are fantastic, yet they can be quite risky when it comes to low-carb meals.
You must avoid any of the Applebee's appetizers. Put extra effort and try as much as possible to focus on your main meals. In our opinion, you should avoid consuming them, especially when they are served in large quantities. (5)
Avoid foods like nachos, mozzarella sticks, brewpub pretzels, and beer cheese dip. Instead, order a side salad with your meal so you'll have plenty to eat while the rest of your group is chowing down on chips and salsa. (6)
4. Don't take a cocktail
Applebee's has a full bar in almost all of its locations. This has made it a great and perfect place for people to hang out.
They have some pretty insane drink specials and even crazier seasonal cocktail specials sold at very low prices. (7)
On one hand, it has made drinking with one's meal very easy. On the other hand, it has made people forget that drinks and cocktails have carbs too.
In short, ordering a cocktail will make you go above your carbs limit for the day.
When you visit Applebee's, stick to plain black coffee, unsweetened hot or cold tea, or plain old water. Skipping the drink menu entirely is also a great option!
You can also visit the website to learn more about the meals served at Applebee's.
Top Keto-Friendly Dishes at Applebees
Sandwich
Most sandwiches are available as part of a lunch combo, such as salad. The Clubhouse Grille's Signature Combo version has just 520 calories.
The amount of carbs in the average sandwich is 42g. That's a lot of carbs by any standard. (8)
Even the Clubhouse Grille, which has the highest calorie count on the menu, can be cut down if you leave out the extra meat and other toppings.
By omitting the BBQ sauce, and mayo from the sandwich, you can reduce the carbs. The turkey will still provide nutrition, and if you want to add a little more flavor, consider adding grilled onions. (9)
Brunch Burger
Who says you can't have burgers when you opt for low-carb meals?
Applebee's Brunch burgers are your best bet if you want a meal low in carbs. Order the burger without the bun, ketchup, hash browns, and fries.
What does the meal come with?
The All-Day Brunch Burger is topped with a fried egg, hash browns, and American cheese together with bacon and onion cooked into a beef hamburger patty. (10)
You should remove the hash browns from the meal. The fried egg is tasty, and the beef Patty is to die for.
You can enjoy this burger with a side house salad without croutons and low-carb dressing, such as ranch. Note that the dressing will add to your total carbs.
The patty also contains loads of protein that's great for you. All in all, bunless burgers are really great to have.
Turkey Lover's Sandwich
This meal comes as a classic turkey sandwich, with sliced turkey, Swiss cheese, fresh iceberg lettuce, juicy tomatoes, and red onion piled high. This meal is served on toasted Potato bread with Applebee's specially made herb mayo. (11)
You have the option of ordering it with or without fries and buns. Note that taking it with fries is extra calories that may not support your low-carb diet.
Pro Keto Tip: Turn to swaps to reduce carb content. Choose lettuce wraps instead of buns or request a substitution of zucchini noodles for pasta.
Instead of fries, request for a side house salad with Caesar, ranch, or Bleu cheese dressing.
Grilled Chicken Salad
Grilled Chicken Salad comes with a hardboiled egg, salad mix, seasoning, and honey mustard Dijon, and a breadstick.
You can use a low-carb dressing like ranch, Caesar, or Bleu cheese, but this will add a few grams of carbs. You should also get rid of the breadstick. (12)
12 Ounce Ribeye
With this meal, you also get to choose side dishes.
If you order steamed broccoli and Caesar salad as side dishes to go along with the 12-ounce Ribeye, you will be getting 1120 calories, 87 grams of fat, 19 grams of carbs, 5 grams of fiber, and 68 grams of protein.
Broccoli and Caesar salad are tasty and keto-friendly. It is advisable to have the Caesar salad without croutons to cut down on carbs. (13)
Grilled Chicken Breast
The grilled chicken breast is served with your choice of two side dishes. Steamed broccoli and a lemon olive oil vinaigrette side-house are the most nutritious low carbs sides we suggest.
There are 550 calories, 33 grams of fat, 19 grams of carbohydrates, and 5 grams of fiber.
If you're on a keto diet, you can order the grilled chicken breast alone. That will give you a total of 0g of carbs. (14) . Grilled chicken breasts are so tasty, you won't miss the sides.
Double Glazed Baby Back Ribs
This meal comes with the option of two side dishes. Just as always, we recommend steamed broccoli and Caesar salad without croutons
This dish contains 950 calories, 79 grams of fat, 19 grams of carbs (14 grams net carbs), 5 grams of fiber, and 44 grams of protein if you order the half order of double glazed baby back ribs with NO sauce, steamed broccoli, and a side Caesar salad.
Double glazed baby back ribs are tasty this way and also healthy.
Pro Keto Tip: While relishing the flavors, it's easy to lose track of portion sizes. Portion control remains a cornerstone of the keto diet, so listen to your body's cues and avoid overindulgence.
Top Sirloin Steak
The top sirloin steak is available in two different sizes. These sizes are 6 ounces and 8 ounces.
What does that mean for you?
It means that you get to choose two side dishes just like some of the meals discussed earlier.
If you consume an 8-ounce steak with steamed broccoli and a side house salad with ranch dressing, you'll get 650 calories, 40 grams fat, 20 grams carbohydrates, 5 grams fiber, and 55 grams of nutrients.
By ordering double steamed broccoli instead of the house salad keto Applebee's, you can cut down on carbs.
If you order the salad, be mindful that it does not come with croutons (15). They are just generally bad for the keto diet.
Blackened Cajun Salmon
Here, you get to choose side dishes too.
This dish contains 610 calories, 41 grams of fat, 22 grams of carbs (16 grams net carbs), 6 grams of fiber, and 44 grams of protein when served with steamed broccoli and a side house salad with lemon olive oil vinaigrette.
Do away with any croutons that come with the salad on your side. This could help you save a few grams of carbs.
Chicken or Steak Fajitas
The chicken or steak fajitas can be an excellent low-carb option if you modify your dish to include meal poultry, fajita vegetables, and low-carb toppings like sour cream, guacamole, and cheese.
Chipotle lime sauce, cilantro, fajita vegetables, guacamole, lettuce, a lime wedge, Pico de Gallo, sirloin steak, bacon, and sour cream may seem to contain a lot of food at Applebee's specials, but it will all come with your meal.
Soup
Soups are usually part of a lunch mix meal at Applebee's. While the availability of some types of soup varies depending on where you live, common staples including Broccoli Cheese, French Onion, and Tomato Basil are available in most places.
Sides
Side dishes consist of things that can be eaten with your main meal. The Applebee's Sides menu has a number of foods to complement your meal. You can choose from the soup option, salad option, or simply order mashed potatoes. (16)
Side dishes all have carbs. So you have to be careful when choosing your side dish. Salad is a side dish, but you need to leave out the croutons.
Drinks
These can also have carbs. Examples of healthy drinks include water, coffee, hot tea, and unsweetened iced tea. If you're looking for a diet drink, Applebee's even have Pepsi and Coke. (17)
Lemon olive oil vinaigrette
Your salad dressing is important. It can determine whether your meal is keto-friendly or not. This is one of the most popular salad dressing offered at Applebee. It also contains low carb. It is what you should use on half if not all of your salad orders.
In all, lemon oil vinaigrette is a really good salad dressing.Fbu
What Foods to Avoid on Keto at Applebee's
| Dish | Nutritional Profile |
| --- | --- |
| Honey Pepper Chicken Tenders with Four Cheese Mac + Cheese | 1,420 calories, 51g carbs. |
| Chicken Parmesan (classic) | 1,430 calories, 59g fat. |
Honey Pepper Chicken Tenders with Four Cheese Mac + cheese
No informed person expects the Mac and cheese to be diet-friendly when they order it. On the other hand, Applebee's maybe the worst place to indulge in a cheesy bowl of Mac and cheese.
Their Four Cheese Mac + Cheese served with chicken tenders and bacon has a whopping 1,420 calories and 51 grams of sugar. Guess what? That's as much carbs as a few Frappuccinos! So do not try it if you are on a strict low-carb diet.
Chicken Parmesan (classic)
This traditional Italian dish is heavy on cheese. Crispy chicken, Fettuccine pasta, and plenty of cheesy marinara packed with 1,430 calories and 59 grams of fat into this dish.
Conclusion 
While Applebee's might not be your first thought for low-carb dining, with a bit of creativity and menu knowledge, you can enjoy a delicious meal that aligns with your dietary goals.
By choosing lean proteins, non-starchy vegetables, and making thoughtful adjustments, you can navigate the menu with confidence.
Don't hesitate to customize your order to suit your low-carb preferences.
With these strategies in mind, you can savor a satisfying meal while staying on track with your low-carb lifestyle.
FAQs