Pizza Hut is a popular restaurant worldwide, with restaurants spanning from the US to China and more than 100 other countries. It is famous for its delicious pizza, soft, baked breadsticks, and its abundance of wing options. But if you are a keto'er, eating out can be tricky, and you might wonder if Pizza Hut wings are keto friendly.
We are happy to report Pizza Hut does offer some low carb chicken wings perfect for the ketogenic diet. The number of carbs per wing will vary depending on the sauce it is dipped in and how it is prepared.
If you are planning to visit your local Pizza Hut and are craving some great wings, check out this article for the options ideal for keto followers.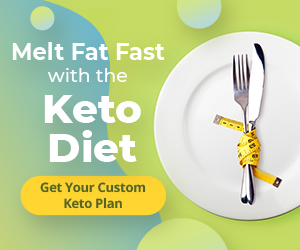 Which Pizza Hut Wings Are Keto Friendly?
Although some Pizza Hut wings are keto friendly, not all will fit into your diet plan. It is essential to take a look at how each one is made and what types of sauces they are smothered in.
Unfortunately, all of those delicious sauces and breadings we typically drool over are not okay for those on keto. This means no BBQ sauces, boneless wings covered in breading, or sweet chili for you.
So What Can You Have?
Traditional cooked wings (aka, naked wings) from Pizza Hut are perfectly fine on the keto diet. You can also enjoy the dry rubs and garlic parmesan. These menu items contain little to no carbs (0.5 g to be exact) and won't alter your state of ketosis.
Bone in traditional wings- 0.5g of carbs, 4.5 g of fat, and 9 g of protein.
Garlic Parmesan wings- 0.5g of carbs, 4 g of fat, and 4g of protein
Cajun Rub wings– 1g of carbs, 2.5g fat; and 9g protein
Lemon Pepper Rub–2g of carbs, 4.5g fat, and 9g protein
Ranch Rub– 1g of carbs, 4.5g fat, and 9g protein
We all know by now that keto requires 20% fat, 70% protein, and 10% carbs daily. The average keto'er should consume around,
150-170 grams of fat per day
70-90 grams of protein per day
30-50 grams of carbs per day
With that said, the wings listed above would make a great meal for a keto follower who loves chicken wings. You know, like us!
High Quality Fats are Important in Keto
Because your carb intake is so small, your fats and proteins are crucial to ensuring your body gets the nutrients and vitamins it needs to thrive. This means avoiding as much saturated and trans fats as possible.
Pizza Hut's naked wings have 1 g of saturated fat and 0 g of trans. While this all sounds great, keep in mind cholesterol and salt are also important factors when it comes to nutritional values.
While these items are acceptable occasionally and will not kick you out of ketosis, they aren't great for your health either.
Sadly, each naked wing contains,
80 calories
16 g of fat (25% daily value)
45g of cholesterol (15% daily value)
220 mg of salt (10% daily value)
3.5 g of saturated fat (18% daily value)
The other low carb wings are similar, some are worse.
So, keep this in mind when you choose your next meal. Pizza Hut wings are fabulous and one of our favs for a savory keto friendly indulgence.  Just be sure to keep your helpings small and make it a treat for special days or outings. There are many other tasty options out there that won't affect your arteries nearly as much.
Learn more: Keto Wingstop: (Top 4 Low Carbs Options To Try!)
FAQS
Are Pizza Hut Wings Keto Friendly?
Yes. Traditional bone in chicken wings is keto friendly. You can enjoy these wings naked or with cajun rub, lemon pepper dry rub, and garlic parmesan.
How Many Carbs Are in Keto Friendly Wings at Pizza Hut?
Traditional wings from Pizza Hut have around 0.5 g of carbs each. You are allowed up to 50 g of carbs per day on keto.
Can You Have Boneless Chicken Wings From Pizza Hut on Keto?
No. Because boneless chicken wings from Pizza Hut are covered in breading, they are not keto friendly. Each mild boneless wing contains around 9 grams of carbs, almost half of the recommended daily amount on the lowest carb intake diet.
Can You Use Dipping Sauces With Pizza Hut Wings?
Whether you are team blue cheese or team ranch, you can still enjoy your favorite dipping sauces with your chicken wings. Keep in mind each product and brand is made differently, so make sure the one you choose is low in carbs.