It is true that you can find everything on the internet these days but there is hardly any guarantee that everything you read there is true.
No matter what era it is, books will always be the best and most authentic source of information. After all a lot of research and analysis go into the pages before a book can be published.
So, the need for a book on the ketogenic diet arises if you want to learn about more this effective dietary style. (*)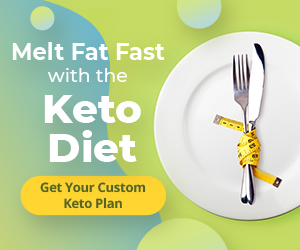 And to help you find the right information, we have selected some of the most highly rated and critically acclaimed books on the subject.
New To the Ketogenic Diet- Read On For Some Great Info
In a rush? Pin this guide to your Pinterest board for later reference!
If you are new to this whole diet plan, it is very important that you find the best book on the ketogenic diet.
Almost all books on our list today contain the basics about this diet, with some going into greater details than others. 
You can also choose one that appeals to you based on writing style and the information provided. (2)
It is also important to note that the diet may need some modification based on an individual's age or medical conditions.
This is why books with detailed information, backed by scientific research and data, are more preferable. Moreover, it is important that the book you choose on the ketogenic diet is put into simple words as scientific jargon can be hard for most general readers to comprehend.
The six best books on the ketogenic diet that we found on Amazon are listed in the table below, along with their distinct features. Of the lot, some are cookbooks and a thorough review of them will help you find the best ketogenic diet cookbook.
2023's Reviews of The Best Books To Get Started On The Ketogenic Diet
This book is a low carb cook book for people who want to follow a ketogenic diet. It contains some of the best information about ketosis and a ketogenic diet for a middle class audience.
Along with your waist line, you also need to worry about your pocket. This is why Amanda Hughes, who is a professional chef, came out with a cookbook for balancing the waistline and the wallet.
Her book contains 175 ketogenic recipes that everyone can easily make at home.
She also gives tips on where to shop and how to save money while looking for the ingredients. Not only is this diet low in carbs, it is also low in cost.
The author also differentiates between a keto diet and a paleo diet. Moreover, her book does not only have the recipes and their nutritional information. Rather, it also educates the reader about the tips and tricks for following a keto lifestyle. Instead of beating about the bush, this books tells you exactly what you need to replace and what you need to keep away from your fridge.
Things We Liked:
Has many recipes
Recipes are pocket friendly
Recipes are nicely explained
To-the-point information is mentioned
Things We Didn't Like:
Does not contain much information for special cases
| | | |
| --- | --- | --- |
| Quality | Value | Rating |
| 9/10 | 8/10 | 4.5 stars |
Click for The Current Price, Ratings and Reviews
In the Ketogenic Bible, two authors, Jacob Wilson and Ryan Lowery, give the reader an insight into the ketogenic diet.
They explain the foundation of the concept of ketosis and how it burns body fat and rids the body of excess fat.
With the help of scientific evidence and information, the writers have tried to show the real dynamics behind ketosis.
The authors have worked with people who have followed this diet before so they have also included the tips they gave to those people. Plus, the experiences they perceived from those people are also included in the book.
The book makes it easy to start the diet with 75 ketogenic recipes for people who want to switch to this way of eating.
These recipes are easy to follow and are made in accordance with the exact needs of the body.
What we liked:
Has information with scientific evidence
Also contains recipes
Has real life experiences
What we didn't like:
The scientific jargon maybe too complicated for some readers
Too much scientific information for a cookbook
| | | |
| --- | --- | --- |
| Quality | Value | Editor's Rating |
| 9/10 | 8/10 | 4.5 stars |
Click for The Current Price, More Ratings and Reviews
When looking for the best book on ketogenic diet, we also came across The Complete Ketogenic Diet.
This book on the diet contains about 75 recipes. These recipes are aimed at beginners, making the book very handy since the recipes are basic level and quick to make.
Different types of recipes are present in this book, including recipes for vegetarians.
There are also recipes available for people with allergies. Nut free recipes are mentioned in the book, along with gluten free recipes. Most of the recipes take less than half an hour to make.
Recipes for all meals of the day are present. The different kinds of recipes that are present in this book on ketogenic diet include condiments, sauces, smoothies, snacks, desserts and broths.
Things We Liked:
Many different recipe categories
Even contains snack and broth recipes
Is beginner friendly
Things We Didn't Like:
Number of recipes for each meal is too little
| | | |
| --- | --- | --- |
| Quality | Value | Editor's Rating |
| 8/10 | 8/10 | 4.4 stars |
Click for The Current Price, More Ratings and Reviews
This cookbook contains a lot of easy recipes that even beginners can enjoy.
Making this book even more helpful is the fact that all the ingredients used in the recipes are available easily. Also, there are 150 delicious recipes for a ketogenic diet. Along with the recipes, their nutritional information is also given.
A prominent feature of the book is that it lets the reader decide if there are any ingredients that they may be allergic to or if there are any ingredients that should abstain from, due to medical complications.
The author, Celby Richoux has provided lots of information about ketosis and goes on to fully explain which foods are actually important for a ketogenic diet.
The author has tried the diet herself and she has seen the results personally. From her own experiences, she tries to guide the reader on how to eat healthy and say fit.
Another special feature of the book is that there are many tips on how to stick to your ketogenic diet even when you are in formal social gatherings or hanging out with friends.
So readers looking to follow their diet outside home will find this book to be quite helpful.
Things We Liked:
Information about the diet
Definition of ketosis
Special tips for staying on track
Things We Didn't Like:
Author's experiences do not define everyone else's
The readers' medical conditions may differ
​
| | | |
| --- | --- | --- |
| Quality | Value | Editor's Rating |
| 8/10 | 8/10 | 4.4 stars |
Click for The Current Price, More Ratings and Reviews
This book teaches readers how to eat healthy by lowering their carb intake and replacing it with healthy fats.
This book on the ketogenic diet has 60 recipes, along with information about their macronutrients and micronutrients.
Plus, the author has also mentioned the cooking time for each recipe. This is particularly helpful since it lets you decide which recipe to choose for the amount of time that you have on your hands.
The recipes are quite easy to make and take as little as 20 minutes to cook. The author, Jeremy Stone has talked about the benefits of cooking in a skillet in his book as well.
What we liked:
Recipes are quick and easy
Information about ketosis
Recipes for breakfast, such as pancakes
Cookies and salads recipes in one book
What we didn't like:
The number of recipes is not as much as other books of the same sort
| | | |
| --- | --- | --- |
| Quality | Value | Editor's Rating |
| 8/10 | 9/10 | 4.5 stars |
Click for The Current Price, More Ratings and Reviews
Two experts in the field, Jimmy Moore the famous food blogger and Eric Westman, a doctor, have worked together to write this book.
The authors have given extensive information about how you need to do a lot more than just lower your carb intake. They also explain the benefits of this diet with regard to preventing diabetes.
Many reviews show that the readers think this book is the best book on ketogenic diet.
The book takes on a new and revolutionary perspective with a complete shopping list for each day. It contains a comprehensive plan of 21 days for the readers to start on their keto journey.
Things We Liked:
Information with research
Tests conducted by the authors are also mentioned
Shopping lists are present
Things We Didn't Like:
Too much experimental information for the general reader's taste
The ingredients can be costly
| | | |
| --- | --- | --- |
| Quality | Value | Editor's Rating |
| 8/10 | 8/10 | 4.4 stars |
Click for The Current Price, More Ratings and Review
What Foods do Ketogenic Recipes Work with?
A lot of different kinds of foods are present in the recipes, coming from different nutritional groups. The stress, however, will be on incorporating healthy fats into the diet.
Healthy fats that are present in the recipes include chicken fat, avocado oil, cold pressured coconut, palm fruit, olive oil, MCT oil, Exogenous Ketones Supplements, Low-Carb Protein Powder and many others.
Proteins that are present include the ones from poultry, organ meats and grass fed meats.
Non starchy veggies, such as celery, cucumber, broccoli, cabbages and fresh herbs are also a part of the foods. The snack recipes contain large amount of eggs and avocado.
If you are concerned about any nutritional deficiencies following this diet, you need not worry.
You will be getting adequate amounts of micro and macronutrients and the only significant difference will be the ratio of these nutrients as compared to the traditional Western diet.
What Else to Look for In The best Keto Book?
To find the best ketogenic diet cookbook, you would need to look through a lot of bookshops. Instead of that, you can simply search online and check out cookbooks that are selling out the most.
This will give you an idea about which cookbook is the best once, since the best ones get sold out faster.
You can also scan through the reviews and get more information about how the books have benefited other readers and what are the shortcomings that are present in those books.
It will give you a better idea of the features of the books and also the kinds of recipes that are present in the book.
Summary
From a detailed overview of all these best keto book, it is pretty clear that The Wicked Good Ketogenic Diet Cookbook offers some obvious advantages lacking in other publications. For instance, it contains the most number of recipes, which means that the reader has a larger selection to choose from.
Moreover, detailed information about ketosis is also given in the book so that the reader can have a better concept of the diet before they start it.
Along with that, the author has discussed some tips and tricks to prevent the reader from getting side tracked from the diet.
What frustrates and worries the dieter most is the fact that most of the ingredients needed for ketogenic recipes are either not easily accessible or are too expensive.
The author of this book on ketogenic diet keeps the budget in mind and has come up with the recipes that give the benefits, staying in the budget.
On the other hand, The The Ketogenic Bible: The Authoritative Guide to Ketosis boasts rave customer reviews and high ranking in terms of consumer satisfaction.
If you are looking for inspiration along with evidence regarding the diet's success, this book will give you real life experiences to work with.
If you are a beginner, you may want to stick with our recommendation of the The Complete Ketogenic Diet for Beginners: Your Essential Guide to living the Keto lifestyle.
So choose a book that meets your personal needs and goals on where you stand with the ketogenic diet