Summary Table of Top 5 Best Electrolyte Supplements for Keto:
| Product Name & Price | Electrolyte Content | Dosage Form |
| --- | --- | --- |
| Keto K1000 Electrolyte Powder (Editor's Choice) $$ | Potassium, Magnesium, Chloride, Sodium, and Calcium | Powder |
| | Calcium, Magnesium, Chloride, and Sodium | Capsule |
| Dr. Berg's Original Electrolyte Powder $$$ | Potassium, Magnesium, Chloride, Sodium, and Calcium | Powder |
| LyteShow Sugar-free Electrolyte Supplement $ | Magnesium, Sodium, Zinc, Chloride, Potassium, and Sulfate | Liquid concentrate |
| Keto Vitals Electrolyte Powder Stick Pack $$ | Calcium, Potassium, Magnesium, and Sodium | Powder |
You just figured out that Keto diet is the way to go for you.
You're more than excited to start on your diet and enjoy all the weight loss benefits.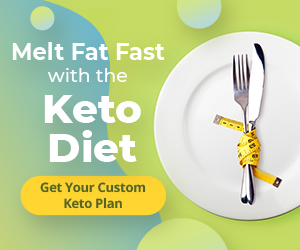 But then later on, you experienced some of the worst conditions you've ever felt in your life – headache, fatigue, digestive issues – yike!
Is this the end of your new diet?
Of course not! You, my friend, are having some common cases of keto flu. These symptoms will go away in a few weeks to months.
What if we tell you that there's a faster way to manage that horrible feeling of yours?
Yes, there's an easy way to manage your keto symptoms, that is keto supplementation with electrolytes. (*)
However, there are so many choices in the market these days.
So let us show you the results of hundreds of hours of research to pick the right electrolyte supplements for your keto diet.
How to Choose the Best Electrolyte Supplement Keto
Electrolytes are one of the must-haves supplements on the keto diet because it helps prevent dehydration, causing most of the common keto flu symptoms.
These are most important during the beginning of your keto diet but would also be useful in the long run.
But since there are already plenty of electrolyte options in the market, we decided to put together this buying guide so you can choose the product that would work best for you.
Hold on! Don't be too rush, okay?
First, let's take a look at some of the factors you need to consider when choosing an electrolyte supplement.
Know Your Electrolytes:
The most important thing you should consider would be the type of electrolyte you can get from the supplements. To determine this, you need to know what electrolytes should you need on your keto diet.
Magnesium: This electrolyte plays a vital role in different bodily functions, including energy production, nerve function, blood sugar regulation, blood pressure maintenance, protein synthesis, and many more. The daily Recommended Dietary Allowance (RDA) for Magnesium is 320-420 mg for adult women and men aged 31 years old and above. (*,*)
Potassium: This is one of the essential electrolytes in the body as it's responsible for regulating fluid balance and sending out nerve signals. It's most notable contribution is in muscle contraction. Potassium deficiency may lead to muscle cramps. The daily RDA for potassium is 3500 to 4700 mg per day. (*)
Sodium: Same with Potassium, Sodium affects blood pressure and muscle contractions. It's also a vital electrolyte in maintaining fluid balance. The daily RDA for sodium is 3400mg per day.
Calcium: As we all know, this electrolyte is crucial in maintaining bone health. In addition to that, it also has a significant impact on the flow of blood in our body. The daily RDA for calcium is 1000mg to 2500mg. The recommendation increases as we get older.
Optimal Amounts:
It's not just about having the right electrolytes. It's also important that the supplement contains the right amount of these electrolytes.
You must always check the ingredients label and make sure that each electrolyte amount is enough to cover the electrolytes' RDA.
Watch the Protein Content:
Contrary to popular belief, the keto diet is not high in protein, it's high in fat.
When you consume protein more than what your body needs, it will be converted to glucose. It can be a problem when you're in keto, as it will put your body out of ketosis.
To avoid this, make sure that the supplement you'll take contains only little to no protein.
Check for Extra Benefits:
Some keto friendly electrolyte powders are formulated with added substances that can help keep you energized. These include Glutamine, taurine, and vitamin B complex.
Sugar-free
Since the keto diet is a low carb diet, your sugar consumption must be kept to a minimum amount. So your keto-friendly supplements must be sugar-free.
Caffeine-free
When you're on keto, you would want to get your energy source from fats so you can lose weight.
Why?
When you take supplements containing caffeine, your energy source will be diverted. To prevent that, choose caffeine-free keto friendly supplements.
Consider the Dosage Form:
Keto friendly electrolyte supplements come in different forms—tablets, effervescent tablets, capsules, drops, or drink powder.
Capsules and tablets are the most portable forms but some people don't like pills. Therefore, there are powders or drops which you can mix in water.
Taste Matters:
If you don't like it, you won't drink it, we understand that.
So if possible, choose keto friendly options that are sugar-free or flavored with natural sweeteners so you can stay within your carbohydrate limit.
Package Size and Servings:
This will tell you how many servings each container has. It's good to know so you can compare the prices later on.
Summary Table For Top 5 Best Electrolyte Supplements for Keto:
For a quick look at the differences of the best keto electrolytes in the market, take a look at this comparison table.
5 Top Keto Electrolyte Products
If you're ready to know the nitty gritty of these electrolyte supplements, let's check out all the need-to-know features of them before you buy.
1. Keto K1000 Electrolyte Powder (Editor's Choice)
Established in 2015, Adapted Nutrition is committed to delivering and formulating science-based supplements using natural sea minerals.
Sticking to their clean product values, they aim to offer keto dieters supplements that would provide the nutritional needed without putting your body out of ketosis.
Every scoop of the Keto K1000 Electrolyte Powder contains 75 mg of Calcium, 120 mg of Magnesium, 15 mg of Chloride, 10 mg of Sodium, and 1000mg of Potassium.
The chloride and sodium content is less than 1% of their RDA.
The product prioritizes more essential electrolytes like Magnesium and Potassium, which comes at 30% of their RDA.
What makes it different is it contains a trademark blend that they call ConcenTrace, which they claim to be a trace minerals complex.
According to the company, the presence of these trace minerals can improve the absorption of the electrolytes.
The instruction is to mix one serving (scoop) in 16 ml of serving. Since it already has high amounts of electrolytes per serving, you should not exceed more than three servings in a day.
Each jar contains 50 servings, so you can use it for up to 15 days if you'll take the maximum number of servings.
What We Liked
Four different flavors – unflavored, watermelon, orange, and raspberry lemonade.

No sugars, artificial sweeteners, or maltodextrin.

Good amounts of Magnesium and potassium.

No soy, eggs, milk, shellfish, starch, or yeast.
What We Didn't Like:
It may cause spasm.

The flavors are too intense.
2. Perfect Keto Electrolyte Pills
Perfect Keto is proud to provide their clients with products that are made of clean ingredients for better health. All of the ingredients they use in their products are hand picked by throughout research.
After carefully selecting the ingredients, they formulate the products so that they are easy to digest, taste good, and deliver optimum health benefits.
The Perfect keto Electrolyte Pills contain a precise ratio of 4 parts of Sodium chloride to 2 parts of Potassium chloride to 1 part of magnesium chloride and 1 part of calcium chloride.
Its electrolyte content delivers around 4 to 12% of the electrolytes' RDA.
While there's no specific advice on how many capsules you can take in a day, the CEO of Perfect Keto himself claims that he takes around 6 to 8 capsules daily.
With this rate, you can use one bottle (which contains 120 capsules) for 15 to 20 days.
What We Liked
Easy to swallow.

100% clean and natural.

No chemicals, preservatives, gluten, and caffeine.
What We Didn't Like:
Might not contain enough potassium.
3. Dr. Berg's Original Electrolyte Powder
Dr. Eric Berg is a Healthy Keto expert who has spent three decades of his life helping and guiding people in their weight loss journey.
Taking his passion for helping people, he decided to produce supplements that can make their weight loss journey healthier and more successful.
A scoop of this electrolyte powder yields 75 mg of calcium, 120 mg of Magnesium, 1000 mg of Potassium, 10 mg of Sodium, 15 mg of Chloride.
The amounts of sodium, calcium, and chloride contain less than 1 to 8% of their RDA.
On the other hand, its Magnesium and Potassium content is quite significant as it already makes up 30% of the electrolytes' RDA. Same with the Keto K1000, this also contains 100 mg of a Trace Mineral Complex, which can help the body absorb the electrolytes a lot better.
What We Liked
Non-GMO and no artificial ingredients.

Natural flavor

Raspberry and lemon flavor.

No sugar or maltodextrin.
What We Didn't Like:
4. LyteShow Sugar-free Electrolyte Supplement
LyteLine is a hydration company, and its first product is what was known as the world's multivitamin for people who drink.
It's a product meant to curb the side effects of drinking alcohol. Today, they have expanded their product line to include other hydration supplements.
The LyteShow liquid concentrate formulated to be added into water to create an isotonic drink that can deliver all the essential electrolytes in the body.
One serving is equivalent to 3 ml or 0.6 teaspoon, and it already contains 40 mg of Magnesium, 125 mg of Sodium, 2 mg of Zinc, 390mg of Chloride, 130 mg of Potassium, and 20 mg of Sulfate. These amounts are already around 104 to 10% of the daily RDA.
To prepare the isotonic solution, just simply mix one serving of the liquid concentrate with 32 ounces of water.
You can take as much serving as you need, but don't take more than 8 servings in just one day.
Depending on how much you take, the content of the bottle can last for 2 to 6 weeks.
What We Liked
Can mix with hot or cold water.

Comes with a flask to easily measure each serving.

Vegan, vegetarian, and certified Kosher.

Deliver rapid hydration, an excellent electrolyte source when you're working out.

Made in the USA.
What We Didn't Like:
Salty flavor.

May cause upset stomach.
5. Keto Vitals Electrolyte Powder Stick Packs
Keto Vitals is a company established by a fellow keto dieter to get the right amount of electrolytes on a ketogenic diet.
The owner personally experienced the dreaded keto flu symptoms. Through his product, he aims to provide a convenient source of electrolytes to other people on the ketogenic diet.
From its name, the Keto Vitals Electrolyte Powder Stick Packs are powdered drinks that are individually portioned and packed.
One stick pack yields 100 mg of calcium, 125 mg of Magnesium, 200 mg of Sodium, and 500 mg of Potassium. These values are around 8 to 31% of the electrolytes' daily RDA.
One pack is already equivalent to 1 serving or scoop. You can prepare this by mixing the contents of one stick pack to 355 ml of cold water.
You can also take up to 4 servings per day. When you do, you can already get almost 100% RDA o the electrolytes.
The powders are sold by boxes that contain 30 stick packs. If you take the maximum number of servings per day, it can last for a week.
What We Liked
Easy-to-transport stick packs, perfect for people on the go.

Available in many flavors—fruit punch, lemonade, and mango.

No carbohydrates, sugar, calories, or artificial sweeteners.

Recommended for low carb, Atkins, and carnivore diets.

GMP certified facility.
What We Didn't Like:
Lemon flavor doesn't taste as good as you imagined

The powder clumps.
Final Verdict
Among all the products on the list, two products caught our attention because of their right electrolyte ratios and high Potassium and Magnesium dosage.
These are no other than Dr. Berg's and Keto K1000.
After narrowing down the options, we decided to do a tiebreaker. We compared the cost of both products.
That's why we ended up with the Keto K1000 Electrolyte Powder because it's a lot more affordable based on its per day consumption cost.
For a more well-rounded keto diet experience, we recommend researching more about the supplementing on keto.
To identify the other keto supplements you need—exogenous ketones, electrolytes, and many more, please check out our other reviews!