Do you ever wonder why the right blend of beef jerky for keto is so hard to find?
Here is why.
Often, if it's tasty, it's filled with sugar and loaded with carbohydrate-based ingredients!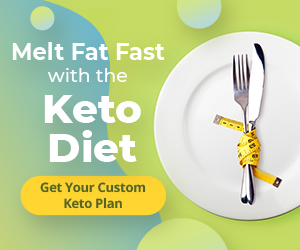 Sometimes it's gummy, many times it's too tough, other times it's salty.
What if we tell you that there are jerky brands out there that are
Little to no carbohydrate content

No sugar added

No preservatives

High protein content while retaining good flavor and texture
Allow us to give you five of the yummiest jerky brands in the market with all of these combined elements and on top of all, flavorful.
Wipe that drool and read on!
Best Keto Beef Jerky Comparison Table
2021's Review of the Best Keto Beef Jerky
Below you'll find some of the best keto-friendly beef jerky available today:
Beef jerky comes in different shapes, sizes, and textures.
Suppose you love thoroughly chewing your jerky and savoring the intense meaty flavor as it breaks down.
In that case, old-fashioned jerky is a great choice.
Sugar-Free Beef Jerky follows an Old-Fashioned original jerky recipe without artificial preservatives, low carb, and sugar-free.
It's a fantastic snack that is intense in beef flavor while you chew.
Aside from being tasty, it is also a perfect snack for the paleo and keto diet because it's sugar-free and has low carb content.
You can enjoy guilt-free snacking that only has 90 calories per 28g serving packets.
Every single serving of People's Choice Beef Jerky contains about 16g of protein, almost twice that of beef jerky sticks.
Besides the Old Fashioned Original, you can also enjoy Hot and Spicy. Carne Seca Limón Con Chile in zero carbs, zero artificial preservatives, and sugar-free.
This small family-owned business has been running for decades and preserved the tradition of making beef jerky the old-fashioned way. To ensure product quality and freshness, they make small batches each production cycle.
What We Liked
Releases intense meaty flavor as you chew

Four keto-friendly flavor selection

Top-notch quality

Reasonably priced

Gluten-free

16g of protein per 1 ounce serving
What We Didn't Like
A bit tough

A little bland
As the name suggests, Keto Carne is a keto-friendly, paleo-friendly, and gluten-free jerky.
Suppose you have been looking for the simplest jerky out there with no artificial preservative. In that case, you may find Keto Carne to your liking.
Keto Carne Sugar-Free Beef Jerky is only made of three primary ingredients: beef, water, and seasoning. Without using a long list of fancy ingredients, this jerky maintains its intense beef flavor in every bite.
Each recommended serving of Keto Carne (28g) only has 90 calories for that guilt-free snacking. Every serving contains around 16g of protein, making it an ideal snack for building muscles.
If you like your jerky spicy, Keto Carne has the same sugar-free, low carb, gluten-free, in a spicy variant.
Here is the last feature, all Keto Carne products are normally made in small batches for consistent quality.
What We Liked
Soy-free

Gluten-free

No MSG

Simple and tasty recipe

16g of protein per 1 ounce serving
What We Didn't Like
It only has two flavor variant

The bag is not resealable
We can confirm that Biltong is quite a serious treat.
It's as tasty as your favorite jerky but not as chewy.
If you love chewing your jerky thoroughly, you may find Ayoba Biltong too tender as it breaks down a lot easier than old-fashioned jerky.
Ayoba Biltong is sugar-free and prepared without artificial preservatives, making it an excellent choice for the paleo and keto diet.
This Biltong is dried for fourteen days, like the way it should be, giving it a tender texture that crumbles as you chew, with an intense beef flavor.
Compared to your regular jerky, this Biltong is like the steak of jerkies! With 16g of protein per serving, you get the real good stuff for keto diet.
Ayoba thoughtfully packed their Biltong in resealable pouches for long-lasting freshness if you can't finish a bag in one go!
Ayoba Biltong is available in two flavor variants: traditional and spicy. The only drawback of this Biltong is its high sodium content.
What We Liked
Traditional recipe and preparation

Intense beef flavor

The bags are resealable

Crumbly texture

16g of protein per 1 ounce serving
What We Didn't Like
It only has two flavor variant

High sodium content

A bit pricier
Mission Meats is proud of themselves for sourcing grass-fed beef.
Every jerky stick is made with processed beef, salt, herbs, spices and encased in collagen casings.
Each stick is about 28grams and only has 90 calories, more than enough as your extra daily snacks.
Moreover, this jerky recipe does not include sugar, carbohydrates, nitrates, artificial preservatives, and MSG.
Among the selection, this stick jerky has the lowest sodium content. Without these extenders, fillers, and preservatives, Mission Meats jerky is perfect for your keto diet.
Just so you are aware, this is one of those jerky brands that has 1g of carbohydrate in each serving and only 7g of protein per serving.
Not only it doesn't have the highest protein content, you may also find the casing a bit chewy and the filling a bit gummy.
The texture isn't that tough; however, it doesn't have that meaty texture than jerky strips.
What We Liked
Very affordable price

No preservatives

Each stick is individually packed for freshness

Wide selection of low carb flavors

Grass-fed and grass-finished beef

Lower sodium content
What We Didn't Like
The texture is a bit gummy

It contains 1g of carbohydrates

Only has 7g of protein per stick
Every stick of Sogo Snacks Chimichurri jerky stick is packed with 28g of processed beef enclosed in a collagen casing.
They source grass-fed, free-range cow meat that is humanely raised without antibiotics and hormone treatment.
As far as we know, they only use as few ingredients as they could to retain the robust beef flavor.
These ingradients include salt, garlic, black pepper, coriander, red pepper, celery juice to make chimichurri beef sticks.
Without using sugar, MSG, and artificial flavorings, they are a great snack option for paleo and keto diet.
However, this is another one of those jerky brands that have 1g carbohydrates.
If you are on a low-carb diet, this may not be very important or a deal-breaker. Still, it has low carb, so no biggie for most.
Each 28g low carb stick has about 90 calories and contains 8g of protein, we can tell you 8g of protein is not bad.
However, if you need high protein in your diet, you may need to eat a few extra sticks to get more protein.
Aside from Chimichurri, Sogo Snacks offer similar sugar-free beef sticks in Original Iowa Smoked Paprika, Original, Jalapeño Iowa Smoked Paprika, Jalapeño, Garlic Iowa Smoked Paprika, and Tex Mex.
With this many selections, you won't get bored of eating jerky sticks for a long time!
What We Liked
Seven different low carb flavors to choose from

Individually packed sticks for freshness

Pasture-raised, free-range cows

No added sugar

Simple ingredients retain the beef flavor

Affordable price
What We Didn't Like
Processed beef jerkies are quite gummy

It has 1g of carbohydrate
Top 4 Benefits of Eating Beef Jerky
Over the last centuries, we have enjoyed jerky not just because we need to preserve or extend food viability. We have the technology to store and freeze food items for later use, but we still make jerky to keep its decent flavors.
You know what else? Aside from enjoying jerky for its flavor, it's packed with many benefits too!
Here are other excellent benefits of eating jerky that you may not be aware of:
Low Levels of Saturated Fats and Calories
The truth is most meats and other dairy products have high contents of saturated fats.
On the other hand, beef jerky is mostly made of lean beef, so it has a lower range of saturated fats.
Calorie-wise, it also has a low caloric content for the amount of protein you get per serving.
Excellent Protein Source
Most processed beef jerky in collagen casing have about 8grams of protein per serving.
However, premium sugar-free beef jerky and Biltong have up to 16g protein per ounce. That's the protein content of about 3 large eggs!
Filling Snack
Jerky is a perfect light snack, and since it's dehydrated, it expands when mixed with liquid.
So what happens when you eat it? It expands and fills your stomach!
Perfect on the Go
If you plan on going somewhere and don't have enough space to bring lots of food, you can tuck a few packets of beef jerky on your jacket and keep going on your trip.
It doesn't weigh much but has enough calories to keep you moving.
Is Beef Jerky Keto-friendly?
There is a large selection of beef jerky on the market that you could choose from.
But many of them are not keto-friendly with all the sugar and carbohydrate contents from the ingredients they use.
However, many sugar-free beef jerky makers also have low-carb content products.
Many manufacturers have already started making keto-friendly beef jerky versions to cater to a consumer category that prefers low carb diet.
5 Things to Keep in Mind When Choosing the Best Beef Jerky for Keto
If you check the market out, you will be overwhelmed by the beef jerky list you could buy and the nutrition content each brand has. Not all of them, of course, are keto-friendly.
Here are some things you might want to consider:
Carbohydrate Content
Depending on how many carbohydrates you are restricting, it's still best to check the nutrition label.
Many keto-friendly beef jerky in collagen casing has about 1g carbohydrate content for every ounce. Check to see how many ounces you will consume and account for 1g for each serving.
Beef jerky slices and Biltong have low carb to zero carb content, so if you are hardcore on your keto diet, take note of this.
Taste/ Flavor
Of course, we enjoy food because of its taste and flavor.
Sugar-free beef jerky strips and Biltong have a superior taste compared to collagen-encased jerky sticks.
For one, jerky strips and Biltong still resemble the meat fiber while jerky sticks are processed.
Jerky sticks are generally superior because it retains that intense beef flavor while still being keto-friendly.
Texture
Some people like their jerky tough, and chewy, while some others like it crumbly.
Depending on your preference, you can find different varieties of jerky that suits what you want.
Jerky strips are often tough and chewy, while Biltong is crumbly.
Jerky sticks are usually quite gummy because it's made of processed meat and packed into a collagen casing.
Sugar Content
The amount of sugar jerky strips, Biltong, and jerky sticks are often relative to the flavor and recipe.
Many food items, not just beef jerky products, are mixed with sugar, sweeteners, other carbohydrate-derived ingredients, and preservatives to add more flavor.
The good thing is jerky manufacturers have been catering keto-friendly sugar-free recipes with low-carb contents.
Protein Content
Beef jerky has high protein content.
Jerky sticks have about 7-8g of protein per ounce, while jerky strips and Biltong have about 16g for every ounce.
Between processed jerky and jerky strips, the latter is superior in terms of protein content.
However, jerky sticks are not inferior because it has about three times more protein than an egg.
Conclusion
Despite of some old-fashioned thoughts, keto doesn't mean eating tasteless food and buckets of fat.
You can broaden your selection by checking out keto-friendly products like jerky.
After taking five contenders on this particular roundup, we compared them side by side to see which is superior in quality and taste.
Among the five selections, Ayoba Biltong is the top choice in terms of flavor and texture.
However, it is quite pricey compared with the other jerky brands.
Now, if you are on a budget, both Mission Meats and Sogo Snacks are more affordable and have a wide selection of flavors.
Aside from some of the best keto-friendly snacks, if you also look for the best keto supplements, we cover all of the need-to-know things while in keto on our site, feel free to look around.
[tcb-script type="application/ld+json"]{"@context": "https://schema.org","@type": "BlogPosting","mainEntityOfPage": {"@type": "WebPage","@id": "https://ketoaholics.com/best-keto-beef-jerky/"},"headline": "Do BCAAS Kick You Out of Ketosis? Discover the Truth Here!","description": "Do you ever wonder why the right blend of beef jerky for keto is so hard to find?Here is why.Often, if it's tasty, it's filled with sugar and loaded with carbohydrate-based ingredients!Sometimes it's gummy, many times it's too tough, other times it's salty.What if we tell you that there are jerky brands out there that areLittle to no carbohydrate contentNo sugar addedNo preservativesHigh protein content while retaining good flavor and textureAllow us to give you five of the yummiest jerky brands in the market with all of these combined elements and on top of all, flavorful.Wipe that drool and read on!","image": "https://ketoaholics.com/wp-content/uploads/2021/02/Best-Keto-Beef-Jerky-For-Your-Diet.jpg","author": {"@type": "Organization","name": "KetoaHolics"},"publisher": {"@type": "Organization","name": "KetoaHolics","sameAs": ["https://www.facebook.com/KetoaHolics","https://twitter.com/KetoaHolics","http://www.pinterest.com/ketoaholics"],"logo": {"@type": "ImageObject","url": "https://ketoaholics.com/wp-content/uploads/2020/05/logo-of-KetoaHolics.png","width":50 ,"height":50}},"datePublished": "2020-02-24″,"dateModified": "2020-02-24"}[/tcb-script]