Top 4 Low Carb Greens Powder For Keto Diet
We've prepared this summary table for an easy yet comprehensive comparison of the best greens for the market's ketogenic diet. Check it out to see the products' differences.
Brand Name & Price
Greens Content
Carbohydrate/ Sugar Content
Brand Name & Price
Greens Content
Brand Name & Price
Greens Content
Green Surge Green Superfood Powder (Editor's Choice)

$$

Spirulina, Spinach, Collards, Barley, Parsley, Broccoli, and Wheatgrass
None
Perfect Keto Greens Superfood Powder

$$$

Alfalfa, Wheatgrass, Barley, Kale, Spirulina, Chlorella, Astralagus, and Oat
4 grams
MicroIngredients Organic Moringa Powder

$

Moringa Leaf Powder
1 gram
Garden Life Perfect Superfood Capsules

$$

Barley Grass, Oat Grass, Wheatgrass, Kamut Grass, and Alfalfa
1 gram
When you were little, your mom always said: "Eat more veggies!".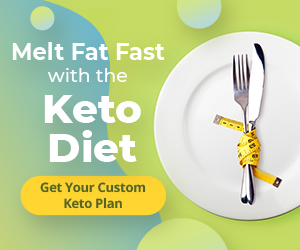 And you would have always hated that.
We are here to tell you that she had got a point.
Veggies, fruits and herbs are the perfect food to your healthy lifestyle.
But sometimes, these things don't taste that great.
Do you still remember when was the last time you ate a boiled broccoli and how hard was it to swallow?
We understand your feeling.
Therefore, we are giving you an alternative solution to consume more of that green stuff.
That is getting yourself one of these green powder bad boy or capsule supplements.
If you can't eat green, drink green. Surprisingly, it doesn't taste as bad as it looks.
Believe us, we have tried it.
Since then, it has become a regular part of our diet.
But of course, you need to be mindful of overusing the supplements that you take during your keto diet.
That's why we've prepared this simple buying guide. Read on to find out which is the best greens powder for you!
How to Choose the Right Keto Green Powder
Choosing a green powder for the ketogenic diet is not as easy as it may seem.
Since this product contains different types of greens powders, there are a lot of things that you should consider.
This is especially true since you're on a keto diet, and you need to watch out your carbohydrate consumption.
Lucky for you, we have everything you need to know below:
Carbohydrate content
As mentioned, most of the green powder that you'll find in the market has extremely high carbohydrate content.
Since you're on keto, these are a big no-no for you.
That's why the first thing you need to do when choosing greens powder is to check out the ingredients label and make sure that it doesn't contain too much carbohydrate so you can stay in ketosis.
Sugar Content
Of course, sugar is also another thing you should avoid as much as possible when on the keto diet, as it can quickly ramp up both your carbohydrate and calorie consumption.
Unfortunately, there are green powders that contain vast amounts of sugar.
This is because most manufacturers add sugar to their products to make the taste of the greens powder more appealing.
You can shy away from these brands by checking out the ingredients label and making sure that it has no added sugar.
However, some of the greens powder may still contain natural sugars despite not having added sugars.
If this is the case, the rule of thumb is to go for a green powder that only has less than 5 grams of natural sugars.
Greens Content
Now that we've got the keto side out of the way, it's about time that we tackle the most crucial thing of them all—the types of green that the powder contains.
Most people would already be happy with greens powders that have kale and spinach.
While these are two of the best greens that you can take advantage of, there are other greens that you should look for. Here they are:
Fermented Greens
People have been fermenting greens for decades, but it's only recently that these have been used in manufacturing greens powder.
While it has plenty of benefits, the main reason these have caught the attention of the supplements industry is their ability to function as prebiotics, supporting the growth of healthy bacteria in our gut. (1)
Marine-based Greens
When it comes to water-based greens sources, some of the best options that you have are spirulina, chlorella, and dulse.
What makes these greens powders stand out is they are nutrient-dense.
For one, spirulina contains around 60 to 70% protein (2).
It also has high amounts of vitamins A, B complex, calcium, magnesium, iron, and zinc.
On the other hand, Chlorella has 50 to 55% protein and provides a fair amount of magnesium, zinc, iron, Vitamin A, and B vitamins (3).
Lastly, Dulse is an excellent source of Vitamins B12, B6, A, C, magnesium, chromium, calcium, and potassium.
Grasses
These are often found in greens powders because of their more subtle taste, which easily blends with other greens.
Some of the best grasses options are wheat, rye, oat, barley, and alfalfa.
Most of these grasses contain reasonable amounts of vitamins A, C, K, B-vitamins, copper, zinc, magnesium, selenium, manganese, and many more.
As if that's not enough, these grasses also have dietary fiber, which would undoubtedly come in handy on a keto diet.
Superfood Blends and Other Add-ons
In all honesty, the term superfood wasn't coined by the experts in the healthcare or food industry.
It was invented by marketers in the food industry to refer to the types of food that contain high amounts of nutrients and other minerals (4).
Since these food items are known to have well-rounded nutrition, you can find them in most green powders. These include ginseng, broccoli, and many more.
Additionally, check to see if the powder contains digestive enzymes or probiotics for better digestive health. If you just want these substances by themselves, here is our review on these probiotic supplements.
If you are on the keto diet, these are a must. It may even be a good idea that you take a separate probiotic supplement.
Organic, non-GMO Ingredients
We've been advised to shop organic produce as they are free of chemicals and GMOs.
You shouldn't forget about this practice when choosing your green powder.
Going organic offers plenty of benefits, including reduced exposure to chemicals, in exchange for more nutritious and vitamin-enriched produce, and higher levels of omega-3 fatty acids.
Let's also not forget about the fact that it's better for the environment as well. (5)
Reputable Manufacturer
Just like most supplements, no established federal standards are governing the manufacture and formulation of green powders.
Because of this, it's a must that you choose a greens powder that was manufactured by a reputable company.
Top 4 of the Best Green Powder Supplements For Keto of 2023
But of course, a table is not enough to show you all the information you need to know about these greens powders.
If you wish to know more details about how these products work, their pros, and cons, read these reviews!
Jacked Factory is a supplements company with a simple value proposition, and that is to deliver premium formulas with no artificial dyes or fillers.
Most of all, they offer their products direct to consumer pricing to make their supplements easily accessible and affordable to everyone.
This greens powder contains diverse nutrients from different types of greens. It includes well-known greens like spinach, wheatgrass, and collards green.
At the same time, it's also infused with marine-based greens such as spirulina, grasses like spirulina, and superfood like broccoli.
More than these, we include this in our list because its formulation is tailored to a person's needs on a keto diet because it also contains prebiotics and digestive enzymes, which can help boost the dieter's fiber consumption.
These can also provide digestive support that can help to address keto-related GI symptoms.
What we liked
With Prebiotic Fiber and Digestive Enzymes
Three delicious Flavors—Mixed Berry, Lemon Lime, and Sour Apple
Also comes in an unflavored variant
Zero dyes and fillers
Manufactured in a USA based cGMP certified facility
What We Didn't Like
May potentially cause nausea, stomach cramps, dizziness, and headache
Doesn't mix well with water
From their name, we can already deduce that Perfect Keto is a company that focuses on formulating supplements and products that can help survive (and even enjoy) the keto diet.
The company takes the ingredients of products seriously, and they use only clean ingredients backed by science for their formulations.
The main ingredient of this greens powder is its 4000 mg of Proprietary Greens Balance Alkalizing Blend, which is comprised of different types of greens including Alfalfa, Kale, Spirulina, Wheatgrass, Barley, Oat, and Chlorella.
Aside from its greens content, this greens powder is also fortified with different vitamins and essential minerals.
It also contains the trademark Betta Berries Antioxidant blend, which has different types of superfood powders like Acai, Acerola, Cranberry, Pomegranate, Strawberry, Mangosteen. And many more.
What we liked
Two flavors available—Lemon and Orange
Contains essential vitamins and minerals, digestive enzymes, and MCT Oil powder
Made from 26 different organic fruits and vegetables
Can be mixed with plain water, milks, and shakes
What We Didn't Like
Expensive and contains only a few servings
4 grams of carbohydrates
Micro Ingredients is more than a manufacturer and a brand—they claim to be a friend who prioritizes your health above all.
Because of this, they always ensure that their ingredients are non-GMO and free of fillers, additives, and gluten.
While most greens powders try to use as many greens as possible, this greens powder from Micro Ingredients focuses only on using one ingredient—Moringa oleifera.
This is considered one of the best super greens in the industry today because it's packed with plenty of nutrients, including beta carotene, potassium, vitamin C, calcium, and protein.
The company uses USDA Organic Moringa powder, so you're assured that you can get more of the good stuff without any bad ones.
What we liked
Rich in vitamins and minerals
Affordable and contains lots of servings
Non GMO and free of additives, preservatives, artificial colors, and gluten
Comes with a scoop for per serving measuring convenience
What We Didn't Like
Contains only one type of super greens
Unpleasant taste
The people behind the Garden of Life are food fanatics who obsess about each ingredient that goes into the food they eat and supplements that they take.
Their approach is unique because they focus on looking for ingredients and developing a formulation that won't compromise your health for "efficiency".
In developing this product, the company uses USDA organic farmed super greens like oat grass, wheatgrass, Kamut grass, barley grass, and alfalfa.
They also included different types of sprouts that also have high nutritional value.
For keto dieters' benefit, the capsules also contain a probiotic and enzyme blend to boost digestion.
What we liked
Comes in a convenient capsule form and powder form.
Made of USDA organic ingredients
Non GMO, gluten-free vegan capsules
No added sugar, herbs, dairy, or synthetic chemicals
What We Didn't Like
Unpleasant smell
Serving size is 8 capsules
Final Verdict: What Is The Best Greens Powder?
Based on these reviews, all of these greens powders contain super greens from different vegetables and fruits.
They also have less than 4 grams of carbohydrate per serving, so they are suitable for people on the keto diet.
But of course, you can't take them all. We have to choose only one.
With that said, our pick for this roundup for the best green powder supplements for keto is no other than the Green Surge Green Superfood Powder because of its diverse selection of super greens collected from organic vegetables.
It also contains zero carbs and sugar, which is a must for people on keto!
If you want to make your keto experience more manageable and enjoyable, it's recommended that you include some supplements in your diet.
To identify which supplements you need, please check out our buying guide!
Frequently Asked Questions (FAQs)