Knowing your supplements is a great way to amplify your workouts. But what about your pre-workout supplement?(ref. 1)
Truth be told, not everyone on the keto bandwagon may even be aware of what a pre-workout supplement is. So here is the best keto pre-workout review to get you started.
First off, pre-workout supplements also simply called "pre-workouts" are a different bunch than regular supplements.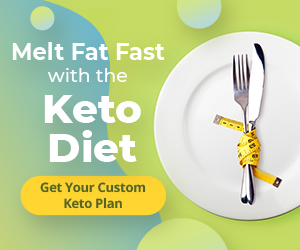 They are put together to supercharge your efforts as you head into a tough workout and will likely increase blood flow, heart rate, and give you a little tingle as well.
It seems easy enough to put all that into a pre-workout supplement, but things are a little different in the keto world. For instance, most pre-workouts rely on carbs for boosting energy, but that goes out the window when you talk keto.
Instead, you need to look for other sources of energy to fuel your keto-based performances so that you can be successful at achieving results.
Here we will take a look at exactly such options that comply with keto rules and also deliver you the boost needed to head into your workout.
Overview of Keto Pre Workout Supplements
Out of many different products that are available in the market, we have narrowed down our list to three supplements in this best keto pre workout review.
These are superior in their reviews, effectiveness, and customer satisfaction.
#1
Contains BHBs, MCT Oil, BCAA, Creatine, Beta-alanine, L-Citrulline, Calcium, Magnesium

Improves focus

Boosts energy

Brings on ketosis

Assists with fat loss

Available in delicious lemon flavor

324 grams per container

Contains L-carnitine, taurine, beta-alanine, and citrulline malate
5 of 5 Stars#2
Maximizes energy

Increases focus

20 servings per container

Boosts metabolism

Contains electrolytes, L-Citrulline, Beta-alanine, and caffeine

Improves endurance and stamina

Heightens mental clarity and performance
4 of 5 Stars#3
Sheer strength pre-workout supplement
Non-GMO

Enhances focus

Muscle strength
4 of 5 Stars#4
Improved endurance

Superior performance

265 grams per container

30 servings per container
4 of 5 Stars
2021's Reviews of the Best Pre-Workout for Keto
4. Vitamin Bounty's Alpha Gx7 Pre-workout Review
The manufacturers of this supplement joined hands with different health-industry experts to ensure that they make a safe product. Their aim was to protect the users from effects that some ingredients in other supplements cause.
The manufacturers claim that their product will help you last longer in the gym than you ever have before. Also, it will help you lift more and sweat much more than you normally do.
This product raises energy levels by using extremely potent ingredients like Taurine, Citrulline Malate, Beta-Alanine, Caffeine and L-Carnitine, all well established for their role in improving high intensity workout performance. (ref. 2)
The reason why this supplement is so ideal for a keto diet is that it contains almost negligible amounts of carbs.
The brand offers 3 interesting flavors of Cherry, Blue Raspberry and Fruit Punch.
This supplement has received more than two thousand reviews most of which rate it four starts and above. Customers are extremely satisfied with the results it gives.
Pros
3 flavors to choose from

Boosts energy and performance

Improves focus

Research backed formula

Attractive packaging

Doesn't leave you jittery
Cons
May unsettle some stomachs

Expensive for the small sized container
Usage:
You will need to mix one scoop of the supplement with a 6-8 ounce glass of water and take it 30 minutes before you start to workout. This gives the active ingredients in this formula enough time to kick in and get you ready for your workout.
Our thoughts:
If you want to try a bunch of different flavors, try out this supplement.
It will keep your taste buds satisfied while also boosting your performance levels. If the formula settles well with your stomach, you may never want to switch to anything else.
| Quality | Value | Editor's Rating |
| --- | --- | --- |
| 8/10 | 8/10 | 4.4/5 |
3. Sheer Strength Keto Pre Workout Supplement
The next supplement on our best keto pre-workout review is this one from Sheer Strengths Labs. It helps your body start the fat burning metabolism through activating ketosis.
Active ingredients include caffeine and beta-alanine with the first boosting strength, alertness and endurance, and the second improving lifting performance.
This product also contains calcium, magnesium, and sodium that also boost your stamina and lower the risk of muscle cramping so that your performance in the gym is also enhanced.
It is made in the USA following the regulations set by the Food and Drugs Authority. Also, it does not contain any GMOs and is quite easy to mix.
Whether you are a male or female user, this supplement will help energize you and take you into ketosis simultaneously.
Among the three supplements in our best keto pre workout review, this one had the most positive response. Many people said that they will definitely repurchase it because it just made working out so much easier for them.
Some people also said that working out on a Keto diet became very hard for them. This supplement provided them the energy that they need to maximize their workouts.
Pros
Contains electrolytes

Keto-friendly

Tastes good

30 day money back guarantee

Third party tested
Cons
Available in only one flavor

Taste may be too sweet for some
Usage:
Mix one serving into an 8 ounce glass of water about 20-30 minutes prior to working out. You can also use the same with a different beverage of your choice.
Our thoughts:
This is a supplement for anyone who likes their pre-workout supplement to be a little sweet. Its watermelon taste pleases the taste buds and its electrolytes will minimize cramping during exercise.
| Quality | Value | Editor's Rating |
| --- | --- | --- |
| 8/10 | 9/10 | 4.6/5 |
2. Muscle Tech Pre Workout Powder
The supplement tastes great and it delivers the amount of energy that cannot be paralleled with. Also, it has scientifically tested ingredients. The ingredients present in this supplement are Theanine, Choline, Alpinia, and Caffeine.
These ingredients will give you a sensory experience. The added caffeine helps to make you more active during the workouts. Each container comes with 30 servings of pure richness and energy.
Basically, this supplement works better than coffee. The mechanism behind its effectiveness is that it delivers more oxygen and nutrients to your muscles and removes wastes quickly.
This ensures that you get sufficient muscle pumps and have the alertness that is required for a fruitful workout.
This supplement had more than a hundred reviews most of which were extremely positive. The customers appreciated the caffeine in it as they thought it helped make them more alert.
Also, users felt that their workouts were becoming more effective with this supplement. The tingling sensation was also felt with this supplement but it went away with extended use.
Pros
Boosts performance and energy

Aids alertness and focus

Keto-friendly

Available in 7 flavors
Cons
Made in a facility that processes allergens
Usage:
If you are new to this product, start off by using one scoop of the formula mixed with one 8 ounce glass of cold water. Drink half an hour before the workout. This serves as kind of a tolerance test.
If you tolerate the product well, you can increase the dosage to two scoops and drink up with 16 ounces of water half an hour before you work out. There is a funnel scoop included in the packaging for accurate measurement.
Our thoughts:
You can enhance the effects of your keto diet when you use this supplement as part of your pre-workout routine. And anyone who feels that they deliver the best results after a boost of caffeine can use this supplement to complement their workouts.
| Quality | Value | Editor's Rating |
| --- | --- | --- |
| 7/10 | 7/10 | 4.2/5 |
Keto Perform is a great way to kick off any workout since it contains all the ingredients you need to not only improve performance but also boost your ketone levels.
Staying true to keto principles, this supplement has no carbs or sugars but supplements your keto needs with BHB and MCT oil-based energy.
The BHB content in this supplement is ideal for releasing ketones in the bloodstream which also helps improve insulin sensitivity and normalizes sugar levels in the blood.
The MCTs provide instant and well-sustained energy while other ingredients work together to reduce fatigue, speed up recovery, and minimize muscle soreness.
Despite the absence of any sugars, customers vouch for the great taste this supplement offers.
It is available in a delicious lemon flavor which gives it a definite edge over other similar products.
It dissolves easily and there have been no real complaints about the product lumping.
Pros
Great lemon flavor

Dissolves easily

Supports fat burning

No additives or fillers

Causes no jitters
Cons
Only one flavor available

Pricier than other similar products
Usage:
All it takes is half to one whole serving of Keto Perform about a half hour before your workout. You need to mix the powder into an 8 ounce glass of water and drink up.
Our thoughts:
Since the formula uses scientifically proven ingredients, not much can go wrong with this supplement. You can use it for achieving a number of different results while you stay in a state of ketosis.
| Quality | Value | Editor's Rating |
| --- | --- | --- |
| 9/10 | 9/10 | 4.5/5 |
The Potential Side Effects of Pre-workout Supplements on Keto?
These supplements have no serious side effects because all of the above-mentioned ones are made under expert supervision.
When you start using them, you will feel the tingling sensation. This is because of B-alanine. This sensation gradually goes away when you keep using the formula.
Conclusion
All the supplements in our review are made by note-worthy brands with a reputation in the supplement market. Still, some products are better than others because of various features.
Among the three mentioned above, we feel that Perfect Keto's Keto Perform is the clear winner. In the concluding remarks of our Best Keto Pre Workout Review, we would point out its ketogenic compatibility, fruity flavor, and scientifically backed ingredients.
This formula is everything you need to improve energy levels, promote fat burning, and enhance performance, all the while in a state of ketosis.