Have you ever considered a keto diet?
Keto is short for "ketosis," a state the body goes into when it is deprived of carbohydrates.
When your body is in keto, it sends weight loss into overdrive. Below we will discuss four of the best keto snacks on the market.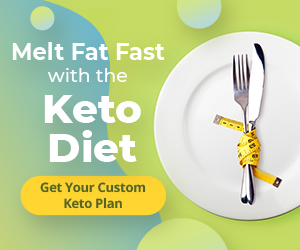 These Low Carb snacks are great options for weight loss. However, it can be difficult to choose the right product for you.
To help you make your decision, we've put together a list of the best Low Carb snacks for you to choose from.
Product Summary of The Best Low-Carb, Keto-Friendly Snacks
With low-carb snacks, you can lose weight while still eating delicious food.
Four of the best-selling keto snacks on the market today include Paleo Thin Crackers, Cello Whisps Parmesan Cheese Crisps, ChocZero Dark Chocolate, and Atkins Indulge Chocolate Caramel Mousse Treat.
Paleo Thin Crackers: Both low-carb and gluten-free, these crackers are a great crunchy snack option. They are a bit on the expensive side, but Amazon does offer a value pack that comes with two boxes rather than one.
Cello Whisps Parmesan Cheese Crisps: Extremely low-carb and crunchy, these little cheese crisps are a great choice for a healthy keto snack. They are also a bit expensive, but they're high quality and all-natural.
ChocZero Dark Chocolate: Completely sugar-free. This monk fruit-sweetened chocolate is a great way to satisfy your chocolate cravings while sticking to your diet.
Most customers find that this chocolate is priced fairly.
Atkins Indulge Chocolate Caramel Mousse Treat: This Snickers-like chocolate caramel bar is one of the best-selling keto snacks on the market. Atkins makes an entire line of dessert bars that are low calorie, low carb, high fiber, sugar-free.
2020's Reviews of the Best Keto Snacks
Made of organic ingredients and weighing in at only 70 calories per serving, you'll only be consuming 5g net carbs per 6 crackers.
This means this product is definitely approved for any Paleo lifestyle.
With 2 grams of fiber and 2 grams of protein per serving, these crackers are a great choice if you're looking for a tasty ketogenic snack.
Customers sometimes bring up the only real issue because they find these crackers tend to be too hard.
Trish says,
"These are so good, tasty, crunchy…definitely worth it. As a diabetic, I would get these again & again, even if i were not paleo-ing."
Kori says,
"Love the first few moments in my mouth. Good crunch. Good nutty flavor. Definitely not a good after taste. Not expected."
Things We Liked:
Gluten-free
70 calories per serving
Only 5g net carbs
2 grams of dietary fiber per serving
2 grams of protein per serving
Things We Didn't Like:
Expensive
Some people find them to be too hard.
If you're looking for a low-carb crunchy snack that's all-natural and beneficial to your body, check out these Cello Parmesan Cheese Crisps. They're gluten-free, sugar-free, and have less than 1g of carbohydrates per serving.
James says,
"Strong flavor, good if you like parmesan cheese. Not many pieces in a serving when watching calories."
Things We Liked:
Gluten-free
Sugar-free
Only 5g net carbs
Things We Didn't Like:
Expensive
Very salty
Break easily
This delicious chocolate is a great low-carb snack option.
It contains no sugar, sugar alcohols, or artificial sweeteners. ChocZero sweetens their chocolate with a monk fruit/fiber blend. With only 1g net carbs per serving, this is a great ketogenic snack choice.
The company states that "cutting out sugar is the future and that it's time to choose healthy alternatives."
Bridget says,
"This product is a keto-ers dream! Creamy, satisfying and awesome for anyone with dairy allergies or erythritol sensitivities. I am already a lifelong customer. If I could beg them to endorse their product in return for ChocZero, my life would be complete. Thank you ChocZero!!"
Susan says,
"It tastes like burnt rubber to me, like there isn't any sweetener in it at all. I've suspected for a long time that some of us just don't taste the sweetness of monk fruit, and this chocolate is no exception."
Things We Liked:
1g net carbs per serving
Sugar-free
Not overpriced
Sweetened with a monk fruit/fiber blend
Things We Didn't Like:
Too bitter for some people
The monk fruit extract used to sweeten this chocolate adds a hint of a strange flavor
Atkins's treat bar has a light, fluffy center covered with a layer of caramel and then coated with rich chocolate.
Every product in Atkins' "Indulge" line has only 1-3 net carbs per serving. These bars are a great source of fiber.
With no added sugar, they're the perfect snack for anyone living a low-carb/ketogenic lifestyle.
Many people find that Atkins' Indulge bars do a great job of killing your sweet tooth – but without all the carbs and sugar.
A.W. says,
"These bars have an incredibly high sugar alcohol content which when subtracted from total carbs reduces the net carbs. For some reason I am thinking this can't possibly be good for you. However they are tasty and I will finish the box but probably will stick with healthier snacks going forward."
Things We Liked:
Only 2g net carbs per serving
Great source of fiber
Taste is not effected by the lack of sugar
Things We Didn't Like:
Small serving size
Expensive
FAQ?
1. What makes a particular keto snack a good choice?
Low-carb
Sugar-free
High in protein
High in fiber
Low-calorie (if the purpose of the keto diet is weight loss)
Rich in healthy fats
All-natural
Not overpriced
2. What exactly does "net" carbs mean?
The term "net carbs" refers to the total grams of carbohydrates in a food minus its grams of fiber. Fiber is a carb that your body cannot digest, and therefore, it doesn't raise your blood sugar levels.
When you follow a diet such as the Atkin's diet, net carbs are the only carbs that are typically counted.
3. Will the artificial sugars in low-carb sweet snacks upset my stomach?
This question will not have the same answer for everyone. While it is true that some people are quite sensitive to some of the negative effects of artificial sweeteners, many people handle them quite well.
Some people experience gastrointestinal upset such as diarrhea from sugar substitutes. If you are worried about this, start with small amounts to determine your body's reaction.
There are many sweetening agents used in products today. A few of the most popular include Splenda (sucralose), monk fruit extract, Stevia, acesulfame potassium, aspartame, sorbitol, NutraSweet, and xylitol.
Of course, this only really pertains to you if you purchase a sweet snack rather than a savory one such as crackers.
What's The Best Low-Carb Keto Snack?
After evaluating each product's pros and cons on this list, we have determined that ChocZero 70% Dark Chocolate is the best keto snack on the market.
Many low-carb snacks contain sugar alcohols, but this chocolate contains no sugar or sugar alcohols and is rather sweetened with monk fruit.
With only 1g net carbs per serving, this is a great healthy product that is not as expensive as most other keto snacks.
You can buy ChocZero 70% Dark Chocolate here.
We hope the above product evaluations have helped you choose the low-carb snack that's perfect for you. If you are still looking for more snacks, here is our review on Keto Beef Jerky.