Crackers are like crack. What if we tell you that there is a way to incorporate these into your low-carb keto diet?
Crackers have become a staple product in most people's pantries and for a good reason: their volatility as wonderful compliments to salads as well as being crunchy snacks.
You can also eat crackers with a variety of other ingredients such as cheese, meats, jams, spreads, and even use them to make small cracker-based sandwiches!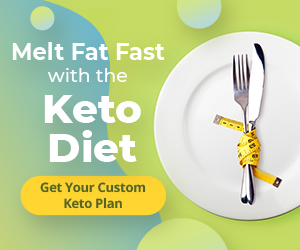 So what's the good news?
You're not in this alone.
Plenty of keto and low carb dieters out there have been desperately trying to find the best low carb crackers to supplement their diet and we are here to give you the low down on the best low-carb crackers in this comprehensive review.
What Are Crackers?
In lamens terms, a cracker is a square or circular shaped dry-baked food consisting mainly of fl0ur and grains and other processed ingredients. Crackers don't necessarily bring the best nutrition profile but they act as wonderful snacks.
Many crackers have flavorings added to them, from plain salt and pepper to slightly more nutritious flax seed and high fiber grains.
You can find crackers in almost every snack aisle of a supermarket and your choice of flavor is nearly limitless.
However, make sure to look out for crackers that contain yeast and normal flour. These can both lead to problems with digestion, blood sugar, food intolerances, and even inflammation.
Why Are Normal Crackers Not Keto?
When looking at foods from a nutritional perspective, crackers are a complete no-no.
Although their adaptability to certain foods is fantastic, they give us that wonderful texture to our foods, conventional crackers with little to no nutritional benefit.
Why?
Simply put, most crackers are made entirely out of carbs, processed ingredients, and unwanted starchy products.
Firstly, let us look at the nutrition that comes from a 4-gram cracker:
Calories – 20
Total Fat – 1.1 grams
Sodium – 29 milligrams
Potassium – 4.7 milligrams
Total Carb – 2.5 grams (0.1 grams of fiber)
Net Carb – 2.4 grams
As you can see, even ONE cracker can have a significant amount of net carbs. Imagine casually eating a few of these as a snack? You would go right over your net carb allowance!
The worst part?
They're addictive! You could continue to consume these crackers as "empty calories" meaning that you will essentially not get the satisfaction of being full, and ingest a bunch of calories with no nutritional value!
When it comes to choosing a cracker for you to consider keto-friendly, you need to take a couple of things into account:
Type of ketogenic diet you are on (standard, cyclical, targetted) because the cyclical and targetted keto diets allow for extra carbs to be consumed after a workout.
The ingredients of the cracker – are the ingredients keto-friendly?
If you fit any of the criteria listed above, you may be able to incorporate generic crackers into your keto diet if you consume them appropriately as a carb-bulk following exercise. Otherwise, we recommend either making your own low-carb crackers or purchasing specialty keto crackers found in supermarkets.
These keto-friendly low-carb crackers are usually made with more natural ingredients that fit well into the keto diet, such as almond flour and natural oils.
Don't worry. We're going to go through all of these in detail in order to help you find the best choice!
Are There Any Crispy Alternatives For Low Carb Crackers?
If you desperately want something crunchy to snack on whilst battling through the low-carb and keto diets, why don't you try and use your mind, like us, and be as imaginative as possible?
Sometimes, it's the crunch of the crackers that we miss instead of the actual flavor. Have you ever thought to yourself what else you have lying about the house that you can use to give you that crunch? If not, why don't you try one of these ideas below:
Cauliflower – thinly slice one large cauliflower into cracker-thick shapes. Add spray oil, sea salt, paprika, and cheese. Bake in the oven for 25 minutes until nearly burnt, and voila!
Yohurt Crackers – Did you know you can make bread and crackers using yogurt? Simply mix yogurt, almond flour, baking powder, sea salt, in a bowl, and then pour the resulting mixture in a frying pan until you get the formation of bread! You can then try cutting this bread into cracker-sized pieces and place it in a toaster or the oven to make your keto-friendly bites!
What Are The Best Store-Bought Low Carb Crackers For Keto?
As we have established, normal crackers are completely off-limits when it comes to low carb or ketogenic diets. Not only are these crackers mostly flavorless, but they contain empty calories and provide little nutritional value to our total daily intake.
So, what's the best part about all this?
Luckily, not only are keto-friendly and low-carb crackers available widely in most stores these days, but it is even easier to put your own twist on a recipe and make your own keto-friendly crackers at home.
Simply look in your pantry for any food that you may think would taste great if crunchy, slice up thinly, add some oil, sea salt, and cheese, and bake to make your own keto-friendly crackers!
If you do find yourself being too lazy from time to time but still craving a low-carb crunch, try purchasing one of the above low-carb crackers and enjoy that beautiful taste!
How Can You Make Your Own Low Carb Crackers?
So, we've gone through a variety of different brands of crackers that you can buy in the store, but have you ever thought of making your own crackers at home?
You can ensure that the ingredients you used are balanced to your dietary value, whether that may be using less salt, adding more sugar, or adding the flavor you desire.
Why don't you take a look at a few of these fine examples below of how to make your own keto-friendly low-carb crackers and then let us know how amazing they taste?
Homemade Cheese Crackers
You've probably tried to make homemade cheese chips at some point throughout your keto diet.
You thought that you could melt some cheddar cheese in a baking tray and hopefully, it crisps up into a nice chip when in reality you just get some melted cheese that turns chewy after it cools!
Alas, we bring you homemade cheese crackers! Simply:
Buy shredded or diced cheese (or dice your own if you aren't as lazy like us)
Shape the cheese into a cracker shape in a cupcake tray
Add some seasoning – we recommend paprika, salt, pepper, and a dash of mustard
bake for 15 minutes
let them cool down and form the cracker shape
enjoy and dip them into any keto-friendly sauce you can think of!
If you feel even more adventurous, you can try adding bacon, chicken, or pepperoni to your cheese and making miniature pizza crackers!
Learn more:
Almond Flour Crackers
If you're looking for a cracker that doesn't particularly excel in flavor but brings you a plethora of versatility, why not make crackers using traditional keto-friendly almond flour?
Almond flour is used widely in the keto community to make some of the best low-carb alternatives to many flour-based snacks and foods. So why don't we use it to make some low-carb keto-friendly crackers?
Simply mix the almond flour with oil, water, and your spices or flavorings of choice, and bake for around 20 minutes at 350 degrees for the best crunch!
With only three ingredients used, these crackers are not only easy to make but make the perfect keto-friendly snacks to dip in any sauce you wish!
Better yet?
Most products made using almond flour come packed full of the health benefits that almond flour can bring as if you needed any more motivation to eat these crackers!
Get Recipe: bobbiskozykitchen.com
Pepperoni Crackers
Now, this recipe will make you go crackers as not only are these wonderful for the ketogenic diet. They contain a crazy amount of proteins and healthy fats to help give balance to your daily diet.
Now, we say recipe, but this is actually only a 1 ingredient meal.
Simply buy some packaged sliced pepperoni with no added sugars or any excess ingredients that are not keto-friendly.
Next, you'll want to add these to a baking tray and bake for 10 minutes at 250 degrees Fahrenheit for them to get that wonderful crisp.
If you want to make these even more fitting to your ketogenic diet, you can try buying larger slices and top with cheese, olives, and chives for a wonderful sensation.
Get Recipe: wholelottayum.com
2022's Reviews of The Best Low Carb Keto Friendly Crackers To Buy
Due to the rising popularity of the keto diet, many manufacturers have now taken it upon themselves to create the best low-carb crackers to satisfy the keto and low-carb communities.
They are addictive, crunchy, leave us wanting more, and one of those foods we just WISH we can have on the keto diet. So we had to find the best low-carb crackers that money can buy!
Your best shot at having the best keto crackers and lowest net carbs per serving are those that are homemade.
Don't worry. We're going to give you the best keto-friendly cracker recipes using our favorite keto ingredients such as cheddar cheese, herbs (rosemary, thyme), and power grains such as flax seeds.
Firstly, let's go through the best low carb crackers found in stores today:
#1. Hu Paleo Crackers
Hu has created a wonderful selection of crackers that suit nearly all dietary needs.
These crackers are made using no gluten, no artificial products, and no refined starch, making them more suitable for the keto diet.
Hu crackers don't use conventional flour in their products, and instead use gluten-free grain flours that include almond flour and coconut flour, both of which are keto-friendly.
Nutrition Facts for 32 Hu sea-salt flavored crackers:
110 Calories
7 grams of total fat
8 grams of net carbs (3 grams of fiber)
So, why do we love these crackers so much?
As you can see, you can get a much better nutritional profile from one serving of these crackers compared to one serving of original crackers.
The carb content of the different flavors of Hu crackers are all the same, so you can easily alternate and spoil your taste buds!
The portion size is big enough to fill you up!
However…
One of the ingredients – Cassava flour, is not keto-friendly
#2. Doctor In The Kitchen
As wordy as this brand is, they have produced a special brand of crackers known as Flackers Organic Flax Seed Crackers.
These crackers are not only paleo, but also gluten-free, vegan, and low carb.
What makes this brand of crackers so special is that a doctor originally created them for her patients who had certain intolerances. These crackers are made without using any dough; they are made completely out of flax seeds!
These flaxseeds are soaked and then allowed to go through a germination process that brings out their nutritional benefits. Flaxseeds are high fiber, high in good fat, and come with an array of micronutrients that are essential for maintaining normal body functions.
Why don't we delve right into the healthy flax seed nutrition facts so you can see for yourself how wonderful they truly are?
In one serving of 10 flax seed crackers:
160 calories
12 grams of total fat
9 grams of fiber
1 gram of net carbs per serving
The best part?
These flaxseed crackers come in different flavors; rosemary, dill, and a savory mix.
The rosemary crackers are by far our favorites, so you should definitely check them out and find out different ways of incorporating this keto-friendly low-carb cracker into your keto diet!
Only 1 net carb per serving is simply too good to miss out on the keto diet!
Unfortunately…
These are not the best value for money.
The flaxseed flavor overwhelms the actual flavorings!
#3. Liberty Specialty Foods – Cheddar Cheese Crackers
There was absolutely no way we could have gone through this comprehensive article about the best low-carb crackers without mentioning cheddar cheese crackers.
Liberty has created one of the most wonderful store-bought cheddar cheese, almond flour-based crackers that give you a wonderful crunch.
Cheese is by far one of our favorite snacks when it comes to the ket diet. Liberty has taken it upon themselves to incorporate cheese into their cheddar cheese crackers which are paleo, lactose-free, and keto-friendly.
Right, enough with the talking, let's get straight into the nutrition facts that these almond flour crackers bring per serving:
14 grams of total fat
170 calories
370 mg of sodium
4 grams of total carbs ( 2 grams of fiber)
2 grams of net carbs per serving
Calcium (from cheese!)
Why should you think of using these in your low-carb diet?
Looking at the nutritional facts of cheddar cheese crackers we can see that with only 2 grams of net carbs per serving, these crackers work wonderfully as low-carb alternatives for normal crackers.
Let's not forget to mention the beautiful cheddar cheese flavor.
They are also volatile – pair them up with a beautiful salad or even a low-carb wine for a sophisticated evening!
But…
However, they may be tricky to find in stores to keep your eye out.
#4. Fiber Gourmet
Click image for more info
As we can see from the above store-bought low-carb crackers, most of them are packed full of calories. However, these calories are not all bad; some of the above crackers are made with seeds that are rich in wonderful fats which add the extra calories.
However, why don't you try yourself some Fiber Gourmet crackers that come with only half the calories!
These crackers are high-fiber, low-calorie snacks that provide you with many nutritional benefits and a filling satisfaction.
Fiber Gourmet crackers are keto-friendly, paleo, and kosher. So why don't we look at their nutritional benefits?
35 calories
7 grams of fiber
3 grams of net carbs
As you can see, these high fiber delicacies are fantastic. Why?
They use only natural and non-genetically modified ingredients, making them the perfect addition to supplementing your favorite keto snacks.
They come with very few calories.
They are long, and can be used to top your favorite low-carb toppings!
However,
they are relatively brittle and may break easily.
#5. Proudly Pure Parmesan Crisps
We couldn't go through a list of the best low-carb and keto-friendly cracker alternatives without mentioning anything to do with cheese right? Well, you're in luck.
Given that cheese is by far our favorite keto snack, we had to search far and wide to find the best cheese-based cracker alternative we could find, and we have come to a conclusion and settled with Proudly Pure Parmesan Crisps:
These parmesan crisps are made using only natural ingredients and 100% pure parmesan. Better yet, these parmesan crisps can not only be eaten as traditional crackers, but you can crumble these not soups, salads, or even enjoy with a glass of keto-friendly wine!
The nutritional profile of these crackers fits perfectly into the keto macronutrient profile as they provide healthy fats, 0 grams of net carbs, and 200 calories per pack!
Proudly Pure has not only made your classic parmesan flavored cracker alternatives, but they have different flavors made such as our favorite, jalapeno, as well as rosemary and garlic. So go wild!
Our one criticism!
Again, it will be hard to find these in most stores due to their niche, so why not try and support the brand directly!
In Conclusion
When deciding which low-carb cracker out there is the best for you to purchase and consume, we had to take many things into account such as their:
Availability in stores
Keto-macronutrient resemblance
Pricing
Taste
With all of that in mind, we still believe that making your own low-carb cracker alternatives at home is still your best option. However, at just 1 gram of net carbs per serving, Flackers Flax Seed Crackers take the lead for us!
Although tasty on their own, these crackers are extremely volatile and can be used to make your favorite keto dips even tastier!