Minerals and vitamins—are two words we often hear. We're also aware of the fact that they play essential roles in maintaining our overall health.
But wait… Did you know that the majority of people have experienced mineral and vitamin deficiency at one point or another?
It's true. The World Health Organization estimated that more than two billion people have micronutrient deficiencies all over the world. This is most prevalent in popular diet plans, like the keto diet. (ref 1,2)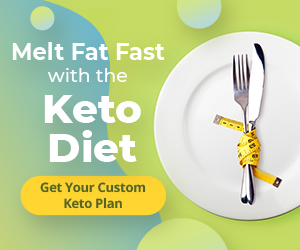 You see, it's challenging for people to get the right amounts of certain nutrients like vitamins C and K from whole foods due to the dietary limitations of this type of diet.
What does this mean to you as a keto dieter?
You must hit the RDA of these nutrients if you want to maximize the diet's weight loss benefits.
How To Get More Vitamins On Keto Diet?
You should incorporate keto-friendly whole food sources of these nutrients. But if you want to ensure that you're getting enough nutrients while on this diet, take multivitamin supplements keto!
But as it turns out, choosing one isn't that easy. This is especially true since supplements have an imbalanced amount of nutrients or, worse, low-quality nutrients.
Because of this, you should pay extra attention to choosing the right supplements that you will take.
Lucky for you, we already did the heavy lifting and created this review for you! In this article, let's figure out how to choose the best multivitamin supplement for a keto diet!
Will A Multivitamin Break Ketosis?
This is probably the first question that came to your mind while we're talking about supplements.
The short answer is yes, it does.
Choosing the wrong type of vitamins can put your body at risk of getting kicked out of ketosis. That's why it's very important that you handpick the type, quality, and content of the supplements that you will take.
Fortunately, there are already many keto-friendly options in the market today. That's what we'll find out in the next few sections of this review.
How To Pick The Best Multivitamin for Keto Diet
Since you're on a low-carb keto diet, you should be more careful in deciding the supplements you will take.
In addition to the quality of the main ingredients, you also need to consider the other ingredients and make sure that they won't boost your carbohydrate or calorie consumption.
To find keto-friendly vitamins and minerals, here are some of the must-do things to keep in mind when choosing multivitamin supplements for ketosis:
1. Reputable Manufacturer
Like choosing other types of medicines and supplements, you must select a supplement that is developed and formulated by a reputable manufacturer.
This way, you're assured that the multivitamin was manufactured according to the highest standards and has undergone rigorous safety testing.
2. Vitamin Content
What vitamins should I take on keto?
To answer that, you need to identify what vitamins do you lack on keto. To help you out, here are some of the vitamins and minerals you need when on the ketogenic diet:
3. Mineral Content
There's a chance that you'll lack both vitamins and minerals on a ketogenic diet.
Therefore, you need to pay extra attention to the supplement's mineral content since it's also tricky to get the right amount of minerals you need on a keto diet.
Some of the critical minerals you should look for in a multivitamin supplement are Chromium, Iodine, Magnesium, Manganese, Zinc, and Selenium.
4. Carbohydrate Content
As a low-carb diet, you need to maintain really low carbohydrate levels on a keto diet. When you go beyond the said limit– even by just a small amount, your ketosis state will be gone
Do multivitamins contain carb?
The answer would depend on its formula. The majority of the contents in gummy bear or flavored tablet form have sugar, so you may want to avoid them and choose sugar-free options instead.
5. Iron Content
Iron is vital for a well-balanced diet. But when you're on a keto diet, you're already getting the levels of iron you need from fishes and meats.
If your diet consists mostly of these types of foods, choose vitamins and minerals without Iron to avoid overdosing.
However, a multivitamin with iron is recommended for people who get their fats from plant sources.
6. Dosage Form
Multivitamins come in either tablet or capsule form, which doesn't have too much of a difference.
However, you may want to pay attention to their sizes, especially if you're not used to taking large tablets or capsules.
2023's Reviews of The Best Keto Multivitamins
Our Comparison Table of Top 5 Keto Friendly Multivitamins
If you want to see the most critical information about the supplement keto that we'll talk about, take a look at this summary table that we've prepared for you:
| Product Name | Vitamin Content | Mineral Content |
| --- | --- | --- |
| | A,C,D, E, and B complex | Calcium, Phosphorous, Magnesium, Zinc, Selenium, Copper, Manganese, Chromium, Potassium |
| | A, C, D,E,K, B complex | Iodine, Zinc, Selenium, Manganese, Chromium, and Molybdenum |
| | A, C, D,E,K, B complex | Folic Acid, Biotin, Calcium, Iodine, Magnesium, Zinc, Selenium, Copper, Manganese, Chromium, Potassium, Molybdenum, |
| | A,C,D,E, B6, and B12 | Iodine, Folic acid, and Zinc |
| Tune Your Keto Multivitamin (#1 Choice) | A, C, D,E,K, B complex | Iodine, Zinc, Magnesium, Selenium, Manganese, Chromium, Molybdenum, Potassium |
Now, let's dive deeper into the content, pros, and cons, of the vitamins and minerals that we've mentioned.
Here's are more detailed reviews of the top 5 multivitamins for the ketogenic diet in the market:
Dr. Tobias claims to be more than just a regular vitamin brand. According to them, they are an aspirational vitamin brand with the mission to help people become the best version of themselves by providing them with products that can improve their health.
One serving contains more than 100% RDA of Vitamins A, C, E, and B vitamins. Along with that, you can also get adequate amounts of essential minerals from it.
That's not all. What makes Dr. Tobias Adult Multivitamin outstanding is that it was manufactured using a natural food-based approach.
This unique approach renders the vitamins to be more bioavailable as compared to synthetic vitamins.
The supplements also contain potent antioxidants from 42 non-GMO fruits and vegetables.
It also provides plant-based digestive enzymes and probiotics, which may aid in promoting proper and healthy digestion.
GOOD
Non-GMO and vegan.
Manufactured in the USA.
GMP-certified facility.
BAD
Not recommended for people with a soy allergy.
Potential side effects are "niacin skin flush".
How to use:
The recommended dosage schedule is to take 3 tablets daily with meals. Each jar contains 90 tablets, so the container is suitable for a month's supply.
Founders Dr. Josh Axe (a certified doctor of natural medicine) and Jordan Rubin (a natural health expert) built Ancient Nutrition to create products using the wisdom and principles rooted in tradition and supported by science.
Using traditional preparation methods, they were able to maintain theingredients' quality and potency and improve their absorption.
The KetoMulti Supplement is a keto-friendly supplement that contains all essential vitamins — A, B, C, D, E, and K, along with 10 essential minerals.
The supplement's unique ingredient is its organic keto blend comprised of Milk Thistle, Organic Alfalfa Grass Juice, and Ashwagandha.
That's not all. The supplement also contains a keto lipid and mineral blend, including organic bone broth and MCTs that can be an instant energy source and which has been associated with prolonged ketosis. (ref. 9)
Good
Free of artificial flavors and colors, preservatives, and sweeteners.
Paleo-friendly.
Risk-free for 30 days.
Absorbed better by the body than other formulations.
Help with keto flu symptoms.
Bad
Have to taking 6 capsules every day
Big capsules.
How to use:
The recommended dosage is 6 capsules per day. One container has 180 capsules, so it provides a month's supply.
KetoLabs is a supplement company that was established in 2014. We can deduce that they create supplements specially formulated for low carb or keto dieters from their name.
All of their formulations address the common nutritional deficiencies of people on a ketogenic or paleo diet.
That's why the Keto Core Daily Multivitamin contains all the essential vitamins and minerals that can help people stay healthier and enjoy well-rounded nutrition despite the keto diet's limitations.
It's also formulated with electrolytes that may help in reducing keto flu symptoms.
What makes it stand out from this list is its small and easy-to-swallow capsules. These are gelatinized, so they quickly disintegrate and have a high absorption rate. In this way, your body can make the most out of the supplement's content.
Good
Zero carbohydrates.
Non-GMO, gluten-, and dairy-free.
Small size capsules. Easy to swallow.
Manufactured in a USA-based facility that complies with all federally mandated standards.
Bad
May cause stomach pain.
Not recommended for people with common allergies.
How To Use:
It's recommended that you take 3 capsules a day. Given that the container has 90 capsules, the content of this jar can last for a month.
Nutracell was a company born out of a mother's love and his son's near-death experience due to his nut allergy. Because of the incident, the owner decided to make it her life's mission to help everyone enjoy safe and natural yet delicious foods to maintain good health.
The Nutracell Nutramin Daily Vegan Multivitamin is unique as it comes in gummy bear forms.
We know we mentioned avoiding these multivitamins, but we included this in the list because it's sweetened with natural Stevia leaf. Since it doesn't contain sugar, it's keto-friendly! The greatest thing about its dosage form is it's a lot easier to take than big capsules or tablets.
One serving is equal to two gummies, and these yield over 100% RDA of Vitamins B6, B12, A, D3, and E.
It can also give you a few electrolytes and minerals like folic acid and iodine. All of these are naturally-sourced and were extracted from real fruits and vegetables.
Good
Most affordable.
free of gluten, gelatin, and nuts!
Highly recommended for people with nut allergies.
Do not have any artificial flavors or colors.
100% vegan.
Bad
Low vitamin C content—only 44% of the RDA.
Don't have too many minerals.
How to use:
One container has 90 gummy bears, so you can already use it for one and a half months.
Vitamin Bounty is the company behind this product. The company was built with a mission to help people believe in themselves and have the confidence to create a space and time for their wellness journey. Through their products, they wish to empower people to reach their wellness goals.
The amount of vitamins in the Tune Your Keto is more than 100% of their RDA, so you're assured that you'll get enough amounts in your body. These also contain essential minerals in quantities that adhere to their RDA, except for Magnesium.
But wait, there's more! The capsules are also packed with MCTs, electrolytes, and collagen.
As we've mentioned, MCTs can help you stay in ketosis and provide you with an immediate energy source to address fatigue. On the other hand, collagen improves gut health, which is hugely beneficial on a keto diet. (ref. 10)
Good
MCTs, electrolytes, and other anti-inflammatory supplements included.
Made in the USA. GMP certified.
Stabilize the energy levels of keto dieters.
Caffeine- and carb-free.
Affordable.
Bad
Doesn't contain enough magnesium.
Contain rice flour and gelatin.
How to use:
The recommended dosage is to take 3 capsules daily. Since the jar contains 90 capsules, it's already suitable for a month.
So, What is the best multivitamin for the keto diet?
After evaluating the products' vitamin and mineral content and their amounts, we choose the Tune Your Keto Multivitamin as our top pick because it contains the right type and amount of vitamins.
Additionally, it has other substances like MCTs, collagen, and electrolytes, making it a well-rounded keto supplement.
Even though our recommendation is a high-quality supplement, it's still vital that you first seek medical advice before taking any supplements to make sure that it won't interfere with your diet.
You may also want to consult your doctor about taking other types of keto supplements. To better understand what other kinds of keto supplements you need, please check out this buying guide.