Did you know peanut butter is one of the most commonly eaten spreads in the US?
In fact, statistics show that 299.34 million Americans consumed peanut butter in 2020. (*)
There's no denying the fact that peanut butter is one of the tastiest and healthiest snacks available.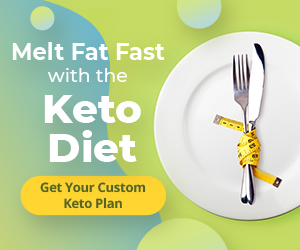 But does this remain true even if you're on a keto diet?
Can you still be able to eat peanut butter when on keto?
Nut butters are all the rage for keto dieters because they are nutrient-dense and contain the right amounts of healthy fats. Not only that, they are tasty and extremely satisfying as well.
But did you know that not all nut butters are created equal?
That's true.
If you don't choose your nut butter well, you may consume too much carbohydrates and get kicked out of ketosis in an instant.
To determine which is the best keto nut butter, read this review!
What To Consider When Choosing the Best Nut Butter for Keto?
Nut butter is good for the keto diet, but you shouldn't just go with any nut butter you can get your hands on. After all, there are a lot of things that you should consider to ensure that you'll be choosing the best keto nut butter so you can enjoy maximum benefits.
Don't worry though!
We've already compiled all of the factors you have to keep in mind below:
1. Type of Nut Used
When it comes to nut butters, we think our choices are only limited to peanut or almond.
For your information, there are actually plenty of nut options to choose.
Here they are:
Macadamia Nut Butter
Macadamia is called the king of keto nuts for plenty of good reasons—its macros! It's low carb but has high protein and fat content! what you can get from a 1 oz serving of macadamia nuts:
Fat: 21 grams
Protein: 2.2 grams
Net Carbs: 1.5 grams
Because of its high-fat content, it's considered to be one of the best nuts for keto.
Not only that, macadamia nuts also have palmitoleic acid, an omega-7 fatty acid which has great blood sugar regulation properties.
Pecan Butter
You may think that pecan is not one of the good nuts for ketosis as we often associate it with sweet desserts like pecan pie.
However, this is actually one of the best keto nut options that you have since it's low carb.
In fact, you can get the following macronutrients in 1 oz serving of pecan:
Fat: 20 grams
Protein: 2.6 grams
Net carbs: 1.2 grams
That's not all.
The consumption of pecans has been associated with a reduction in triglycerides, total cholesterol, and LDL and an increase in HDL.
Walnut Butter
Walnuts contain a good amount of omega-3 fatty acids, which effectively fight off inflammation, regulate blood sugar levels, and minimize the risk of heart disease.
The good news is it has a relatively low amount of carbohydrates compared to the many benefits it offers.
Here's what you can get from a 1 oz serving of walnuts:
Fat: 18 grams
Protein: 4 grams
Net carbs: 2 grams
Cashew Butter
Cashew contains good amounts of fat.
However, they have a small amount of fiber as compared to other nuts so they have higher net carbs.
This doesn't mean that cashew should be totally eliminated from a keto diet.
After all, you can get the following macronutrients from a 1 oz serving of cashew nuts:
Fat: 14 grams
Protein: 5 grams
Net carbs: 7 grams
The key here is not to consume a full serving of cashew.
Pro Tip: Mix it with other high fiber nuts instead.
Almond Butter
This is the second most popular nut butter (next to peanut butter, of course!).
In fact, consumption of almonds has increased by 220% since the start of almond craze in 2005. (*)
With that said, here's the nutritional content of 1 oz serving of almonds:
Fat: 14 grams
Protein: 6 grams
Net Carbs: 2.5 grams
Peanut Butter
Peanut butter is the most readily available type of nut butter of them all. This is also a good source of protein.
However, we placed it at the end of the list because of its high calorie and carb content.
This is most especially true since most of the commercially available peanut butters contain too many artificial sweeteners.
With that in mind, a 2 tablespoon serving of peanut butter will give you:
Fat: 3 grams
Protein: 8 grams
Carbs: 7 grams
Aside from different types of nuts, you also have other alternatives for nut butter—coconut butter and seed butter.
2. Sugar Content
Nuts are naturally rich in sugars. Since you're on a keto diet, the sugar content will be of the biggest concern for you.
Because of this, you should always check the indicated amount of sugar in the nutritional label of your nut butter.
3. Net Carbs
Since you're on keto, you need a nut butter that's low carb.
Next to sugar content, you should also pay extra attention to the net carbs or the number of carbs left when you subtract the number of fibers from the total carbohydrate content.
As a rule of thumb, the lower the net carbs, the better the nut butter is.
Ideally, the nut butter must not have more than 3 grams of net carb per 2-tablespoon serving.
4. Other Ingredients
In addition to checking out the macros and micros of the type of nut the butter contains, you should pay extra attention to the other ingredients.
After all, these are the ones that make nut butters unhealthy. What ingredients should you avoid when on the keto diet? Here they are:'
5. Added sugar
Naturally, nuts contain sugar, and it will be accounted for as carbs.
Since you're on the keto diet, you don't need added sugar on your nut butter.
To protect yourself from this, avoid nut butters with sugar in their ingredients list.
As a workaround, most companies don't place added sugar in the list but instead, they add the amount of the added sugar in the nutritional content list.
That's why if you see that the nut butter contains more than 3 grams of sugar, you should avoid it too.
6. Hydrogenated oils
Are you a fan of no-stir nut butters? Do you like those nut butters that you don't have to pry off the jar?
We love those too until we came upon this shocking revelation—companies add hydrogenated oils to achieve this creamy texture!
We're talking about canola oil, soybean, and other vegetable-based oils.
These are no-no oils as they trans fats and can lower your good cholesterol levels, raise your bad cholesterol levels, promote inflammation, and prevent your body from fighting off inflammation. (*)
7. Flavor
As mentioned, nuts have sugar, so they are a bit on the sweet side.
However, its slightly sweet taste may not be enough for people who have a sweet tooth.
To satisfy their cravings, most companies would add flavorings to the nut butters.
It's okay to go for flavored keto nut butters. However, you must be wary of the kind of flavorings that they add.
As much as possible, choose ones that are naturally flavored and avoid those with artificial flavors at all costs.
8. Variant
You will find reduced fat or low-fat versions of nut butters in the market.
Since it contains a lower amount of fats, most people think that these are a healthier alternative.
However, you should understand that nuts are naturally rich with healthy fats.
To lower its fat content, the companies have to add fillers and sugars to add bulk to it, minimizing the amount of fats and raising the sugar or carbohydrate content in the process.
This is why it's best that you avoid this as much as possible.
2022's Reviews of The Best Nut Butter Product
Here are some of the keto-friendly nut butters you can find in the market today:
The Perfect Keto Nut Butter is one of the most popular keto nut butter products on the market, and the nutritional content will tell you why!
The nutrition facts of the Perfect keto Nut Butter is as follows:
Calories per serving: 170
Fat per serving: 20g
Fiber per serving: 5 grams
Net Carbs per serving: 2 grams
This nut butter contains a great blend of different keto nut butter types, namely Macadamias and Cashews.
It even has coconut butter, so you're sure that you'll get a well-rounded source of fats.
In this way, you can enjoy a wide range of fats, protein, and fiber.
The high amount of fats in this nut butter can help you feel full for longer.
Not only that, it has good fiber content, which can help boost your fiber consumption and may help in addressing keto-related digestive issues.
It even has added MCT Oil for an extra energy boost while you're in your ketosis state.
Formulated to keep up with different lifestyles, the company offered two variants of their nut butter:
8 oz jar (which contains 7 servings or 14 tablespoons)
Squeeze packs (which contains 1 serving or 2 tablespoons)
That's not all.
The Perfect Keto Nut Butter is the only nut butter in the market that comes in four different flavors—Macadamia Vanilla, Snickerdoodle, Chocolate Hazelnut, and Almond Butter & Jelly.
Pros
Dairy-free, gluten-free, and paleo-friendly.
An instant energy source.
Comes in convenient, easy-to-travel, snack-size, resealable packaging.
No artificial sweeteners or added sugars
Gets thicker and creamier when refrigerated
Cons
Expensive
Runny consistency when at room temperature
The main reason why we added SuperFat Nut Butter Keto Snacks in our list is because of the wide range of flavor options and variants from this brand.
All of which comes in a single-serving pouch that is perfect on the go.
The main types of nuts used for all variants are Macadamia and Almonds.
While the wide range of options is nice to have, most people easily get intimidated by them.
Lucky for you, we're here to help you differentiate each variant.
SuperFat Keto Nut Butter Protein
Calories: 240 per serving
Fat: 21 grams per serving
Net Carbs: 4 grams per serving
Protein: 9 grams per serving
What makes this variant unique is it contains plant proteins, which makes it a better alternative for vegans.
It specifically contains sunflower proteins, which contains good amounts of BCAAs which is helpful for muscle growth and repair, especially for people on keto diet.
This variant contains erythritol, an alcohol sugar, and Stevia, which is a natural sweetener.
SuperFat Keto Nut Butter Macadamia MCT + Probiotics
Calories: 300 per serving
Fat: 31 grams per serving
Net Carb: 3 grams per serving
Protein: 3 grams per serving
This is one of the variants that doesn't contain any sweetener, so it has a low net carb.
However, it has high-calorie content due to the MCT oil that it contains.
MCT oil acts as an instant source of energy, which will give you the boost you need when you're in the ketogenic state.
Additionally, it contains probiotics, which can help your body to better digest fats.
This will also help ease some of the digestive issues that are commonly associated with the keto diet.
SuperFat Keto Nut Butter Macadamia Coconut
Calories: 270 grams per serving
Fat: 27 grams per serving
Net Carb: 3 grams per serving
Protein 6 grams per serving
This is one of the simplest formulation of all as it contains only four ingredients— Macadamia, Almonds, Coconut Butter, and Pink Himalayan Salt.
This simple recipe focuses only on the important ingredients—no sweetener or additives.
Even without sweeteners, the nut butter already tastes a bit sweet because of macadamia's natural sweetness.
SuperFat Keto Nut Butter Macadamia Cacao Coconut
Calories: 240 grams per serving
Fat 22 grams per serving
Net Carbs 3 grams per serving
Protein 5 grams per serving
If you love dark chocolate or cacao, this is the SuperFat Nut butter that you should try.
Aside from its amazing taste, it has higher amount of fats than other variants because it contains coconut butter and Macadamia and Almond Butter.
SuperFat Keto Nut Butter Coffee +MCT
Calories: 240 grams per serving
Fat: 20 grams per serving
Net Carb: 5 grams per serving
Protein: 8 grams per serving
This is the only variant with caffeine that comes in the form of a freeze-dried coffee powder.
If you're a coffee lover, you'll surely love this flavor.
It's also sweetened with Erythritol and Stevia to make it more palatable.
It also contains MCT oil, which can help you keep your energy levels up—one thing that's difficult to do when starting on keto diet.
Pros
Compatible with a wide range of diets, including paleo and vegan.
SuperFat Keto Nut Butter Protein has plant protein, which is perfect for vegan.
Probiotics help with digestive issues
MCT Oil addresses energy gaps
Palatable taste due to added natural flavors
Cons
Some variants have erythritol, which may cause bloating.
Certain flavors have high-calorie content
Caffeine is not recommended because of the energy crash that comes with it
Calories: 215 per serving
Fat: 22 grams per serving
Net Carb: 1 gram per serving
Protein: 2 grams per serving
While all the other companies are trying to come up with different ingredients to put into their nut butters, the FBomb focused only on one ingredient— Macadamia Nuts.
Due to the high-quality nutritional content of Macadamia, this keto nut butter has high amounts of fats and low amounts of carbs, protein, and calories.
The truth is, this butter has one of the highest amounts of fats in this list.
The amount of fat it has can help you feel full for longer, so you can minimize your calorie consumption.
Another good thing about it is it also has the lowest net carb amount.
With this, you can easily adhere to your carbohydrate limits while still getting the energy you need to accomplish your tasks.
Macadamia nut already tastes good in itself, but the company whipped up 4 different flavors makes it more palatable and satisfying for sweet tooth people.
These include Salted Chocolate, Sea Salt, Macadamia pecan with Sea Salt, and Macadamia with Coconut.
Pros
Made with real food ingredients
30-day moneyback guarantee
Paleo friendly, non-GMO, vegan-friendly, and keto-friendly
No dairy and peanut
Comes in 4 different variants
Cons
No squeeze cap that can minimize mess
High price
More significant Macadamia pieces that are difficult to get out of the packet
Calories: 180 per serving
Fat: 13 grams per serving
Net Carb: 8 grams per serving
Protein: 9 grams per serving
This is one of the most affordable products in the list because it's made from the two most popular nuts—almonds and peanuts.
While this has slightly higher carbs per serving than other nut butters, it tastes amazing because almonds and peanuts are some of the best tasting nuts available.
What makes the RX Nut Butter stands out from the rest because it contains more than just nuts.
Its formulation includes other high-quality ingredients like egg whites and dates.
The addition of these ingredients boosted the protein and fiber content of this peanut butter keto product.
With these, you can enjoy faster muscle recovery and better digestion.
You can choose from six different flavors—Pumpkin Spice, Vanilla Almond, Coconut Almond, Maple Almond, Plain Peanut Butter, and Honey Cinnamon.
Pros
Amazing taste
Convenient single-serve squeeze pouch
Affordable price
6 flavors available
Comes in 4 different variants
Cons
Low amount of fat
High net carb amount
Not for people with egg, chicken, seafood, or peanut allergy
Calories: 180 per serving
Fat: 15 grams per serving
Net Carb: 8 grams per serving
Protein: 5 grams per serving
The main ingredient of this keto nut butter is peanut butter, which is known for its low price.
However, it has high carb content.
To balance this, the company mixed peanuts with other keto-friendly nut butters like Macadamia and almonds.
As you may have noticed, it has a decent amount of fats even though it only has peanut butter.
That's because it also contains chia seeds and hemp seeds, which are two superfoods that have the right ratio of omega-6 and omega-3 fatty acids.
Not only that, this nut butter also has coconut oil which boosted its fat content.
The Fat butter comes in four different variants—Salted Almond, Creamy Peanut Butter, Chocolate Hazelnut, and Snickerdoodle.
Pros
Hemp and chia seeds provide reasonable amounts of fiber
Coconut oil provides MCT oil for more energy
Natural sweeteners
Different variants to satisfy different taste
Cons
Trace amounts of peanuts and tree nuts
Snickerdoodle and Chocolate Hazelnut variants have high carbs
Has sugar alcohol, which may cause bloating
Frequently Asked Questions
Final Words
Nut butter is one of the best snacks you can ever have on a keto diet.
With the best nut butter, you can be able to get the right amount of fats that will keep you full for longer, be more energetic, and satisfy your protein requirements (and sweet tooth) without going beyond keto diet's carbohydrate limits.
For this roundup, our pick is no other than Perfect Keto Nut Butter.
We chose this because it comes in different variants that contain different flavors and ingredients designed to satisfy not just your cravings but also specific health requirements.
To know more about this product, you can check it out here.
Don't forget to check out our recommendations if you want to know more about what other keto supplements you should be taking!
Up Next: