High-fat foods make the keto diet based, so it makes sense to ask if nuts fall in this category. However, there is a lot of conflicting opinions about the best nuts for the ketogenic diet.
Generally, nuts are marketed as super healthy foods, but reservations exist regarding their fat content. Simultaneously, the type of fat they yield is considered beneficial and essential for the proper functioning of the body.
However, it is not the fat content or composition of so much concern for keto followers as is the carb content. Since carbs are seriously limited on a diet, nuts do make a useful addition to the keto diet as they do not have many carbohydrates in them.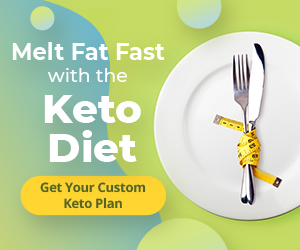 This is also why the keto diet is the LCHF or low carb, high-fat diet.
Other features that favor nuts as a suitable addition to the keto diet are their high fiber and nutrient content, making them a healthy snack, and the keto way of eating.
So here is what our findings say about including nuts in your keto diet:
Benefits First
Nuts are packed with benefits for everyone, including the keto dieter. Here is how they will help you with your diet:
1. Nuts are high in healthy fats
In complete compliance with keto principles, nuts are great for adding healthy fats into meals. Fats provide the benefits of keeping you stay fuller longer, eliminate the need for unwanted bingeing, and keep you in nutritional ketosis. Choosing the right nuts will give you the right fats.
2. Nuts are low in carbohydrates
Staying true to an LCHF diet, the second component demands that foods should not be carbohydrate-dense. Nuts are naturally low in carbs and easily fulfill this requirement.
3. Nuts are rich in nutrients
Fats and carbs aside, assorted nuts also yield ample nutritive value. They provide a good supply and variety of nutrients, including vitamins and minerals. An additional bonus here is that some nuts provide nutrients such as selenium, manganese, and magnesium in impressive quantities, which may not be found in such abundance in other foods.
4. Nuts are rich in fiber
A big plus, especially since many high-fat keto foods do not yield a lot of fiber. Fiber is essential for maintaining ketosis since it keeps blood sugar levels in check. Plus, consuming modest amounts of fiber-rich nuts can increase insulin sensitivity and lower metabolic risk factors.
5. Nuts are anti-inflammatory
Polyunsaturated fats, when combined with fiber, are beneficial for reducing inflammatory markers in the body. Nuts also have antioxidants that yield anti-inflammatory benefits.
6. Nuts are convenient
Convenience can easily become an important component when trying to maintain ketosis. Since the keto diet can be fairly restrictive in nature, especially for newbies, it makes sense to have a backup plan when you can reach for a keto-friendly, ready-to-eat food without compromising the integrity of your diet. Nuts offer just that convenience.
The nutritional profile of nuts may also help you decide which ones you want to eat on your keto diet.
Type of nut
Net carbs per serving
Key nutrients
Health benefits
Almonds
2.6 g
Vitamin E
Heart health

Lowers cholesterol

Brazil nuts
1.4 g
Selenium
Anti-inflammatory
Cashews
7.7 g
Copper
Lowers cholesterol
Hazelnuts
2.0 g
Vitamin E
Improves lipid profile
Macadamia nuts
1.5 g
MUFAs
Higher HDL and lower LDL
Pecans
1.2 g
Zinc
Antioxidant protection
Pistachios
5.0 g
Vitamin B6
Improves blood sugar and lipid values
Walnuts
2.0 g
Omega 3s
Improves artery function

Lowers LDL levels
And now, some reservations.
Nuts need to be consumed in moderation to keep carbohydrate consumption in check. Generally speaking, in proportion to fats, nuts are low in carbs. Still, when too many are eaten, the balance can become upset, and you may end up taking in a substantial amount of carbs.
And while nuts are generally low in carbs, not all are created equal. So do keep in mind how much of which type of nut you eat.
Another thing to watch out for is calorie intake. Nuts are fairly high in calories and also easy to overeat. Overeating will also bump up the carb intake. A combination of calories and carbs can easily negate all the efforts of your keto diet. So watch out for how much of this food you decide to include in your diet.
Finally, nuts also contain phytic acid, an anti-nutrient that can affect the absorption of certain minerals like calcium, zinc, and iron. So if you feel that nuts might actually be holding you back, then you can always limit their consumption or even take them out of the diet until you achieve steady ketosis.
But for those of you who want to continue with adding nuts in your keto meals, here is a look at our top recommendations for this category:
2021's Review of the Best Nuts for Ketogenic Diet
This product uses only 2 grams of sugar and is made with 85% nuts and seeds. All ingredients are plant-sourced, delivering all-natural fiber, protein, antioxidants, and omega 3s rolled into one granola trail mix. Available in cashew/ coconut flavor.
The use of all-natural ingredients makes this product a gluten-free, grainless, non-GMO, soy-free, dairy-free, and salt-free option to suit most dieting styles.
One serving yields only 4 grams of net carbs but a ton of energy from other nutrients in energy provision. This healthful granola is designed to deliver satiety as well as energy.
As a nutty snack on the go, Elan Grain-Free Paleo Granola delivers a low carb, low glycemic, ketogenic, and sugar-free diet treat. There are no artificial preservatives, colors, or sweeteners. The taste you get comes from the actual ingredients used in this product.
The product comes in 12 individual packs for convenience of use. It can offer versatility as a suitable snack for adults and kids alike. You can enjoy it on its own or add it into smoothies or breakfast cereals.
Things we liked:
100% plant-based ingredients
No artificial ingredients
Gluten-free, dairy-free, non-GMO product
High customer reviews
Easy to carry in small packs
Attractive packaging
Modestly priced
Things we didn't like:
| | | |
| --- | --- | --- |
| Quality | Value | Editor's Rating |
| 9/10 | 9/10 | 4.7/5 stars |
Elan granola's popular offering is a grain-free, gluten-free, low carb, and low sugar granola cereal to be enjoyed as a keto breakfast or a keto snack. Made from slow-roasted cashew and macadamia nuts, the cereal preserves these ingredients' natural goodness and nutrition.
Made from all-natural, plant-sourced ingredients, this nutty cereal is free of artificial preservatives, additives, or flavorings. Ideal for keto enthusiasts, the cereal offers a power-packed punch of energy without compromising the diet's integrity.
The product is also suitable for other dieting styles such as Atkins, Paleo, and those trying to manage diabetes through their diet.
Available in convenient family-sized bulk bags for everyone to enjoy. Use as you like for breakfast, snack, blended into smoothies or incorporated into keto baking recipes.
Things we liked:
100% plant-based ingredients
No artificial ingredients
Gluten-free, dairy-free, non-GMO product
High customer reviews
Full-sized family pack
Attractive packaging
Modestly priced
Things we didn't like:
| | | |
| --- | --- | --- |
| Quality | Value | Editor's Rating |
| 9/10 | 9/10 | 4.7/5 stars |
This product is for keto enthusiasts looking for the best way to start their day and fuel their active lifestyle. The Wildway Granola Variety offers a breakfast and snack option free of added oil or sweeteners. It includes only 100% real food ingredients.
The brand promises delivery of real food ingredients without any artificial flavorings or additives. Their real foods include some varieties of organic fruits, nuts, seeds, and real spices. There are no added sweeteners to enhance flavor artificially, yielding only the goodness of the ingredients.
The convenient pouch-sized package makes this healthful snack a perfect travel companion.
Things we liked:
Real food ingredients
No artificial additives
Grain-free, dairy-free product
Pouch sized pack for easy portability
Different flavors available for a variety
Things we didn't like:
Some fruits included, which may not comply with all keto followers.
High price for an 8 oz. pack
| | | |
| --- | --- | --- |
| Quality | Value | Editor's Rating |
| 7.5/10 | 7/10 | 4.3/5 stars |
This product essentially caters to paleo eating but can be used as a suitable keto snack. It contains 6 different types of nuts and seeds. The product also has dried cranberries, which are okay to use in keto meals, given their low carb and high fiber content.
This grain-free granola is prepared by slow roasting nuts and seeds in coconut oil and yields big, chunky clusters that make for great snacking.
The use of all-natural ingredients makes this granola product full of real flavor without depending on fillers to fill you up. It is easy to mix into smoothies, eat as a snack as even as a cereal on its own.
Kitchfix offers three varieties of flavors to satisfy all taste buds and promises only high-quality ingredients that can help with health issues like lowering inflammation, stabilizing blood sugar, lowering blood pressure, and promoting healthy weight.
Things we like:
An interesting blend of flavors
Gluten-free, grain-free and non-GMO
High customer ratings
Preservative-free product
Modest price tag
Things we didn't like:
| | | |
| --- | --- | --- |
| Quality | Value | Rating |
| 8.5/10 | 8/10 | 4.4/5 stars |
Bubba's fine food paleo grain-free granola is available in two flavors of Savory Original and Bourbon Vanilla. The granola is put together using real keto ingredients like coconut, almonds, cashews; pecans tossed with olive oil.
There is a nominal 5 grams of sugar per serving, and the granola can be used to boost a smoothie, had as a cereal, or eaten as a snack.
The product is dairy-free, grain-free, gluten-free, and non-GMO.
Things we liked:
Uses real ingredients
No dairy, grains, gluten, or GMOs used.
Modestly priced
Things we didn't like:
| | | |
| --- | --- | --- |
| Quality | Value | Editor's Rating |
| 7.5/10 | 7/10 | 4.0/5 stars |
Nuts have always been a favorite with low-carb diet followers, so it is no wonder that they have also become popular among keto dieters. Nuts make for a quick and easy snack, are readily available, and are thrown into the simplest recipe to give it a crunchy nutritional twist.
Making the transition a little bit easier
Nuts can help transition to low carb and ketogenic diet uniquely. This help can come from a variety of nut flours, which make interesting substitutes for other grain-based flours.
Nut flours are naturally low in carbs, packed with nutrients, and are beneficial for inhibiting insulin resistance. They can easily be used in a variety of keto recipes to keep meal options interesting and diverse.
Given the low carb, high fat, and high fiber content of nut flours, they low glycemic index readings, which means that using these flours will not spike blood glucose levels. Using traditional grain flours, on the other hand, does the exact opposite.
Another positive regard is that nut flours are gluten-free, making them an ideal solution for people who do not tolerate wheat or gluten well.
Among nut flours, almond flour is perhaps the most well-known and used. It may also be more readily available than other types of nut flours. Another option to consider is walnut flour, which is made from finely ground walnuts.
Walnut flour can typically replace almond flour in most recipes. Other options include hazelnut flour and pecan flour, depending on what flavor you may be looking for.