Hi, Keto pal! Have you ever tried sardines?
Switching up your snacks on a ketogenic diet sometimes means considering food choices that have never crossed your mind before. Sardines can be a super keto snack, but if you're not familiar with what's out there, what brands are the best ones to try?
Let us share what we've learned about the best sardines for keto snacks to make your decision-making process a little easier.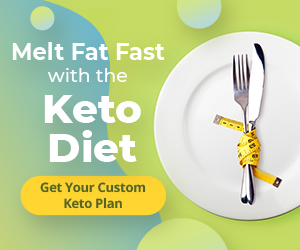 Here's what you need to know first:
As a term, 'sardines' actually covers a wide variety of small fish in the herring family. Sardines include sprats, shads, whitebaits, and pilchards. These small fish are packed with healthy fats as well as protein, which make them a great keto-food.(1)
There's also a variety of ways to prepare sardines. In American culture, you'll often find them in rectangular tins near canned tuna in the supermarkets. You can also find them packed in glass jars or flash frozen.
Often, the way sardines are canned or prepared makes a difference in their palatability as well as how they can be used for keto eating. Canned sardines are often packed in flavored sauces like these ones:(2)
Lemon
Mustard sauce
Hot sauce
Mango habanero
Tomato and basil
However, the flavored sauces often contain carbs—not always the best choice for a keto diet.
For this review, we're sticking with the best sardines for keto—so we'll be looking at three top brands available online and some of the most basic sardine choices available.
2020's Reviews of the best sardines brands for keto 
Canned sardines are convenient. Even if you've never tried them, the idea of them is familiar. Let's take a closer look.
Wild Planet is a top brand for sardines and other fish. The company has a strong sense of environmental responsibility. It stands out because of its dedication to only use 100% sustainably sourced, wild-caught seafood.
It sells wild sardines (canned in 4.4 or 4.5 oz. tins) in seven varieties:
in extra virgin olive oil
in water
in water with no salt added
in extra virgin olive oil with lemon
in marinara sauce
skinless & boneless fillets in extra virgin olive oil
skinless & boneless fillets in water
Things we liked:
Most of these sardines are caught in the North Pacific, so they're high-quality, cold-water fish (the sardines used in fillets are caught in the Atlantic Ocean)
Every variety is kosher
The only variety that had noticeable carbs in the ingredients was the one packed in tomato-and-basil sauce
Things we didn't like:
During the first half of 2018, several reviews were posted on Amazon.com saying that the quality of Wild Planet sardines purchased there had taken a turn for the worse.
Price Availabe Out Here: https://amzn.to/2CVWDGs
What other people are saying:
"Surprisingly delicious! To me, they taste more like a really good piece of salmon. Perfectly seasoned, too."
"I eat them with tomatoes for lunch. Saves me a lot of money. The only thing I don't like is it's very salty."
"Delicious, great portions and price."
"Wild planet has changed the way I fuel my keto life. These sardines are perfect for on the go and so filling."
"Big disappointment. Taste and odor were not good at all, and I will not be ordering again."
More Customers Review Out Here: https://amzn.to/2CVWDGs
Wild Selections is another canned seafood company that focuses on providing wild-caught fish in sustainable ways.
They offer a few varieties of sardines in 3.5-4.22 oz. tins:
Sardine fillets in zesty mango sauce
Lightly smoked sardine fillets
Sardines in spring water
Things we liked:
Its sardines in water were labeled as being packed in spring water
For every can sold, 13 cents goes to support the World Wildlife Fund
Things we didn't like:
Even on the company website, there's not much information about the company beyond its environmental policies(3)
It's oil-packed sardines are packed in canola oil rather than in olive oil
Its zesty mango sauce sardines contained sugar
Price Availabe Out Here: https://amzn.to/2NRhkEf
What other people are saying:
"Great flavor, but too much skin and bones."
"These have a perfect taste and texture. I love them!"
"It's way too fishy tasting."
"These are some of the best sardines I have ever tasted. Even though they're a little more expensive, they're worth it."
More Customers Review Out Here: https://amzn.to/2NRhkEf
This company was founded in 1902, so it's well established. It sells brisling sardines that are wild-caught in Norway.
This company sells several varieties:
Sardines packed in extra virgin olive oil
Sardines in Tapatio hot sauce
Mediterranean-style sardines
Sardines in extra virgin olive oil with hot jalapeno peppers
Sardines with spicy cracked pepper
Sardines in zesty tomato sauce
Sardines in mustard sauce
Sardines in soybean oil
Sardines in spring water
Skinless and boneless sardines in olive oil
Skinless and boneless sardines with Spanish Style chili pepper and olive oil
Skinless and boneless sardines in water
Things we liked:
It's a well-established company with a strong reputation
Because its sardines are caught near Norway, they're cold-water fish
Good reputation for deliciousness
Things we didn't like:
The zesty tomato sauce and Dijon mustard varieties both have sugar in them
Price Availabe Out Here: https://amzn.to/2CVjF06
What other people are saying:
"Yes, this costs more, but there's a massive gulf between these and the quality of the ones you buy in the grocery store.
"These are the Apple computers of canned fish."
"These sardines don't have a strong fishy smell like some of the inferior brands do."
"These were dry, tough, and too sweet. Why did they add sugar to the mustard?"
"These were very expensive sardines, so I expected a great taste, but instead they tasted metallic and the oil was rancid."
More customers review out here: https://amzn.to/2CVjF06
There are a lot of other canned seafood companies that sell sardines. It appears that you really do get what you pay for. The cheaper the product is, the more likely it is to have inferior quality sardines and to be loaded with sugar or rancid oil.
Be sure to follow these tips to find the best sardines for keto!
Alternatives To Try
If you're not sure you want to try sardines just yet, why not opt for one of these other choices?
Wild Planet mackerel fillets—these are boneless, skinless, and have a great reputation for deliciousness
A keto variety snack pack like this one from Kirkland/Costco that contains sardines but also has other interesting snacks to try, such as dried seaweed and beef sticks
The Final Verdict
As far as the best sardines for keto go, we like the products from Wild Planet best. Besides being environmentally conscious, the sardines were packed in high-quality oils and seemed to be overall very health-conscious.
If you have to read labels, you won't find as much on these ones to bump you off your keto diet as you might find on sardines from other brands.