Did you know that you can find lactose in non-food items like medicines? (*) But here's the good news: you won't definitely find it in these dairy free low carb dinner recipes!
Do all food items contain lactose?
This was our frustrating realization while helping our lactose-intolerant friend find dairy-free recipes.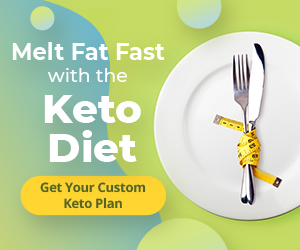 As if that's not enough, she's on a keto diet too.
And so, our hunt for the best dairy-free, low-carb dinner recipes began.
Can you imagine how hard it was to find recipes that don't contain dairy and carbs?
We know you know how discouraging it can be.
But we kept pressing on, and that's when we realized it's actually not as difficult as it seems because, as it turns out:
you don't need dairy to create rich and creamy dishes.
there are lots of dairy substitutions that are low-carb as well. (*)
you can eat some dairy products even if you're lactose intolerant. (*)
Mind-blowing discoveries, right? Well, that's only a sneak peek of what we will share.
We also have a few dairy-free, low-carb dinner recipes below, so keep reading!
Dairy-free Low-carb Dinner Recipes
Here are some of the dairy-free, low-carb dinner recipes on keto:
1. Pizza Chicken Bake– Low-fat Pizza with no Dairy
Are we kidding? This is a list of dairy-free, low-carb dinner recipes, and the first item is pizza.
Well, this pizza recipe is like no other because it doesn't contain crust and cheese!
In fact, it contains only three ingredients that are: keto-friendly, gluten-free, and allergy-free.
The recipe uses chicken breasts as an alternative crust, which is higher in protein and lower in carbs than pizza. It also has a homemade pizza sauce and vegan cheese to complete the pizza flavors.
The recipe is just the pizza's base, so you're free to experiment with any toppings you want to put on it.
Per serving (toppings not included): No nutritional content stated.
Editor's Tip: Use a no-sugar-added tomato sauce, like Hunt's Tomato Sauce, to keep it low-carb. (*)
Learn more: https://strengthandsunshine.com/dairy-free-pizza-chicken-bake/
2. Coconut Chicken Curry- Aromatic and Flavor-packed Dish
You'd think this curry contains dairy when you sip its creamy sauce. The good news is that its richness comes from coconut milk, which is safe for lactose intolerance. (*)
And if the thought of making a curry dish intimidates you, don't be! This is so easy to do that even newbies can make it. In fact, you need only 30 minutes to whip it up.
That's because the recipe only calls for two spices—curry powder and paprika—to achieve that deep and complex curry flavor.
Serve this with cauliflower rice, and you'll have a dish that tickles your taste buds and satisfies your tummy.
Per serving: 538 calories, 20g fats, 42g protein, 3g fiber, and 9g net carbs.
Pro Tip: Use ready-to-eat cauliflower rice to save time and effort. (*)
Editor's Tip: Puree fresh tomatoes instead of buying canned puree to lower the carb count.
Learn more: https://skinnyspatula.com/keto-coconut-curry-chicken/
3. Beef Stroganoff– Hearty, Savory, and Creamy
You don't need dairy to achieve that crave-worthy creamy texture, and this dairy-free beef stroganoff is proof of that.
The recipe uses ghee and unsweetened coconut cream to achieve the stroganoff sauce's rich taste we all love. (*)
Additionally, it contains tapioca flour to achieve the sauce's thick consistency. (*)
Fun fact: Although ghee is a dairy product, it's a good choice for people who are lactose intolerant because it contains extremely low levels of lactose. (*)
Here's the best part: this is a one-skillet recipe, so you don't have to worry about washing too many dishes after enjoying this comforting meal.
Per serving: 422 calories, 31g fats, 2g protein, 2g fiber, and 7g net carbs.
Editor's Tip: Serve it with zucchini noodles, which you can easily make using a vegetable spiralizer. (*)
Learn more: https://www.paleorunningmomma.com/paleo-beef-stroganoff-whole30-keto/
4. Thai Basil Beef– Hot and Saucy
Why look for creamy and saucy dinner recipes when you have this Thai Basil Beef dish? This Thai steak stir-fry delivers all the satisfying and mouthwatering flavors without the need for any sauce!
The recipe uses a skirt steak with the right amount of fats to keep the meat juicy without being too fatty. It is coated with flavorful seasonings and tossed in a mixture of coco aminos and fish sauce, giving it a salty and sweet taste.
What we love the most about this dish is that it contains bell peppers that are low in calories, fiber, and other vitamins. It also has Thai chilies, which deliver a fiery and spicy twist to the meal.
Per serving: 255 calories, 12g fats, 26g protein, 2g fiber, and 9g net carbs.
Pro Tip: Use flank steak instead of skirt steak to lower fat content. (*)
Editor's Tip: Add broccoli or bok choy to increase the meal's fiber content.
Learn more: https://www.everylastbite.com/thai-basil-beef/
5. Keto Paleo Sushi- The Best Way to Roll
Sushi was the one dish we had difficulty saying goodbye on keto. With this keto paleo sushi, we don't have to!
Aside from being rice-free, this paleo sushi also has no cream cheese. Despite the lack of these ingredients, these cuke wraps still have the same sushi flavors you crave.
This recipe uses thinly sliced cucumbers filled with tuna slices. Instead of cream cheese, it has a filling that combines mashed avocadoes and keto mayonnaise. (*)
This combo holds all the fillings together and gives the sushi a unique tropical taste and creamy texture. Let's not forget that avocado is also one of the healthiest sources of fats on keto. (*)
Per serving (includes the cucumber wraps and creamy filling): 0g net carbs.
The rest of the nutritional content will depend on the filling you choose.
Pro Tip: Other low-carb fillings are different types of fish (salmon and seabass) and Japanese rolled omelets.
Editor's Tip: Use a high-quality sushi-making kit to simplify the rolling process. (*)
Learn more: https://www.mypcoskitchen.com/keto-paleo-sushi/
6. Dijon Baked Salmon– Light and Creamy
No dairy, no problem! If you're craving the flavors of creamy garlic Dijon salmon, this baked salmon recipe is the best dairy-free alternative.
It may not have the creamy texture you want, but it's formulated to give you the same garlicky, slightly sour, and zesty flavors.
The Dijon mustard sauce is slathered all over the salmon, which keeps it ultra moist and incredibly flavorful.
Here's the best part: you can make this irresistibly good salmon dish in three easy steps (stir, slather, and bake). Following these steps, you can enjoy a healthy, fat-filled, flavor-packed meal in less than 30 minutes.
Per serving: 249.7 calories, 13.4g fats, 30.5g protein, 0.5g fiber, and 1.4g net carbs.
Pro Tip: Opt for Annie's organic Dijon mustard, which is keto-friendly and Whole 30-compliant. (*)
Editor's Tip: Go for wild-caught salmon like Sockeye, King, or Coho Salmon because they have a higher omega-3-to-omega-6 fatty acid ratio. (*)
Learn more: https://downshiftology.com/recipes/dijon-baked-salmon/
You might also like: Low Carb Side Dishes For Fish – 13 Healthy and Delicious Recipes
7. Sheet Pan Veggies and Sausage – A Colorful Dish
Who needs dairy when you have something as flavorful as Old Bay seasoning in your meal? These sheet pan ranch veggies are bursting with vibrant colors and oozing with rich flavors without using any dairy!
The dish is made of various vegetables with high amounts of protein and low carbs and calories. But more than the perfectly roasted vegetables, it also has smoked sausage for a meaty bit and added fats and protein.
With all its colors, textures, and surprising flavors, this meal seems complex, but it's actually an easy dish. That's because it's a chop-and-dump recipe you can make in 18 minutes!
Per serving: 325 calories, 27g fats, 12g protein, 2g fiber, and 7g net carbs.
Pro Tip: Use ground sausage instead of smoked sausage to lower the carb count.
Editor's Tip: Cook this an air fryer for easier cleanup. (*)
Learn more: https://kaseytrenum.com/keto-sheet-pan-sausage-veggies-quick-low-carb/
8. Jambalaya– A Medley of Protein and Flavors
If a dairy-free, flavorful dish is what you want, this jambalaya recipe is what you should make. This Southern dish is known for its bold, meaty taste and intense Cajun flavors, so it would satisfy your taste buds without the need for dairy.
What we love the most about this is it's loaded with healthy high-protein sources like shrimp and Andouille sausage. It's also packed with fiber thanks to the bell peppers, tomatoes, and cauliflower rice.
You might be intimidated by its complex flavors, but this is actually a one-pot recipe you can make in just 20 minutes.
Per serving: 295 calories, 19g fats, 25g protein, 5g fiber, and 4g net carbs.
Editor's Tip: Use Duke's low-carb Andouille sausage, which contains only 2g net carbs per serving. (*)
Learn more: https://thebigmansworld.com/keto-jambalaya/
9. Vegan Zucchini Lasagna– Dairy-free and Noodle-free Lasagna Dish
Surprise: you can have lasagna on a dairy-free keto diet and eat it too!
This vegan zucchini lasagna is dairy- and noodle-free, making it a suitable choice for keto dieters with lactose intolerance.
The recipe calls for thin zucchini slices, which are more nutritious and have lower carbs and calories than pasta noodles. (*) It also uses vegan cheeses and cheese sauce made from tofu, which has a higher protein content than milk. (*)
With this recipe, you can satisfy your lasagna cravings without worrying about your health and diet.
Per serving: 195 calories, 10g fats, 10g protein, 2g fiber, and 13g net carbs.
Pro Tip: Make a sauce out of fresh tomatoes instead of buying the canned ones to minimize sugar content.
Editor's Tip: Ditch the vegan cheese sauce if you're on strict keto.
Learn more: https://earthblokes.com/vegan-zucchini-lasagna/
10. Avocado Zoodles– Creamy Pasta with a Refreshing Twist
Here's one of the dairy-free, low-carb dinner recipes we go for when craving the creamy and rich carbonara sauce.
This pasta recipe contains two ingredients you won't usually see in regular pasta dishes—avocado and zucchini noodles.
Zucchini noodles are a more nutritious pasta alternative because it's lower in fats, calories, and sugar and higher in vitamins and fiber. (*)
On the other hand, the avocado sauce delivers the richness and creaminess you want in a carbonara sauce and more. And thanks to its unique flavors, the sauce also brings fresh and bright flavors.
Per serving: 245 calories, 22g fats, 4g protein, 7g fiber, and 5g net carbs.
Pro Tip: Skip the shredded parmesan toppings to keep it dairy-free.
Editor's Tip: Top it off with crispy bacon bits or chicken strips to make it more filling and richer in fats.
Learn more: https://www.myketokitchen.com/keto-recipes/keto-zoodles-avocado-sauce/
You might also like: Keto Avocado Recipes – Quick, Easy and Delicious!
11.  Roasted Tomato Basil Soup– Rich and Velvety
Who says you need grilled cheese to enjoy a bowl of tomato basil soup? With its rich and velvety texture, this recipe is a star in its own right.
The tomatoes bring the right level of acidity and tanginess to meaty dishes. Additionally, the roasting process infuses the soup with a smoky flavor that enhances the tomatoes' flavor.
It's mixed with Nutpods or coconut milk, giving it the right thickness and creaminess. (*)
The best thing about tomato soup is you can enjoy it all year round. It's warming and comforting for cold winter nights and refreshing for the warmer summer days.
Per serving: 165 calories, 13g fats, 3g protein, 3g fiber, and 7g net carbs.
Pro Tip: Use a high-quality blender, like a Vitamix blender, to easily achieve the right consistency. (*)
Editor's Tip: Add a pinch of keto-friendly sweetener, like Now Erythtritol, to make the soup less acidic. (*) 
Learn more: https://healthylittlepeach.com/whole30-roasted-tomato-basil-soup/
You might also like: Low-Carb Soup Recipes
12. Thai Red Curry Noodle Soup– Spicy and Comforting
We often find ourselves craving this curry noodle soup whenever fall rolls around, and there are lots of reasons why.
First, it has a good spicy kick that doesn't just tickle our taste buds but also jumpstarts our metabolism. (*)
Additionally, the coconut milk creates a comforting creamy broth that balances the chilies' spiciness and delivers healthy fats.
As if that's not enough, it also has zucchini noodles, which deliver a refreshing taste and lots of fiber and nutrients.
This recipe ticks all the right boxes in our checklist of the perfect soup because of its nutritional profile and mouthwatering flavors.
Per serving: 285 calories, 14g fats, 23g protein, 2g fiber, and 5g net carbs.
Pro Tip: Replace the fish sauce with coconut aminos to reduce the carb content. (*)
Editor's Tip: Use shirataki noodles instead of zoodles for a hassle-free process. (*)
Learn more: https://www.everylastbite.com/thai-noodle-soup/
You might also like: Low-Carb Thai Food Options: What to Eat and Avoid On Keto!