Staying in a state of ketosis can become challenging. Even the most experienced in the ketogenic world will find themselves craving those carb filled comfort foods we all love. One food many people struggle to let go of is pizza, so finding a restaurant that serves low carb slices is essential. Does Domino's offer any low carb options?
The sad truth is that Domino's doesn't have a miracle pizza with a crust that is considered carb friendly. Even the thinnest slices have more than 65 g of carbs per pie. Yet, that doesn't mean you have to skip the pizza entirely.
Sorry, pizza just isn't in the cards for those following the keto diet. But that doesn't mean you can't still place your orders at Domino's.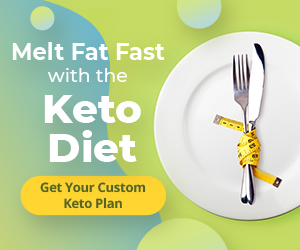 Low Carb Pizza at Domino's
Everyone knows that bread is one of the most carb rich foods on the planet. (*) Because it is so high in carbohydrates, keto'ers should always steer clear from eating it. 
Just to prove how bad Domino's Pizza is for you, let's take a quick look at the nutritional value of some of its menu items.
Thin Crust Cheese Pizza- 17 g of carbs, 12 g of fat, 8 g of protein
Pacific Veggie Thin Crust Pizza– 17 g of carbs, 12 of fat, 8 g of protein
Traditional Cheese and Pepperoni Pizza– 33 g of carbs, 11 g of fat, 11 g of protein
Memphis BBQ Chicken Pizza- 38.9 g of carbs, 15 g of fat, 15.9 g of protein
That's a lot of carbs for a pizza pie, right? What would you think if we told you it wasn't the value of the whole thing? Nope, these nutritional values are for one slice. That means just one piece of traditional cheese and pepperoni or the Memphis BBQ chicken pizza can kick you out of ketosis.
Even the "healthier" thin crust options will take up a large portion of your allotted carbs for the day in one single serving.
Ways to Eat Domino Pizza While on Keto
Sadly, you can't enjoy a slice of pizza from Domino's the traditional way. But that doesn't mean you can't eat it at all.
One thing many keto followers like to do is ditch the bread. The carbs that harm your diet are mainly in the crust. This means removing the crust from your meal will ensure your state of ketosis stays intact.
Wipe all the toppings off your favorite Domino's pizza and toss it in a dish. You can enjoy it by adding other ingredients.
Put it on top of a salad
Roll it up in a keto friendly wrap
Use it as a dip for veggies
Scoop it up with low carb chips
The great thing about ketogenic is that it allows you to try various food options you never would have thought of otherwise.
Cheese, meats, and most other toppings on pizza are very low in carbohydrates. Because toppings are keto approved, you can still enjoy the great taste Domino's offers.
Domino's Keto Friendly Toppings
Since you are ditching the crust, you should always load up on the toppings. Here is a list of the toppings available at Dominos that are ideal for the ketogenic diet.
Banana Peppers- 1g
Pepperoni- 0g
Fresh onions- 3g
Beef- 0g
American cheese-2g
Black olives- 1g
Green olives-1g
Bacon-5g
Tomatoes- 3 net carbs
Feta cheese- 1g
Fresh mushrooms- 2g
Fresh green peppers- 2g
Chicken- 2g
Green chile pepper- 2g
Ham- 0g
Cheddar cheese- 0g
Salami- 1g
Roasted red pepper- 2g
Baby spinach- 1g net carbs
Philly steak- 1g
Sliced sausage- 0g net carbs
Provolone cheese- 0g
Jalapenos- 3g
Parmesan Asiago- 1g
As you can tell by the list above, the options are endless for a delicious meal, even when removing the carbs.
Learn more: Papa John's Keto Pizza Menu: What and How to Order
FAQs
Can You Eat Domino Pizza on Keto?
Even though some slices are considered "low carb," they still have too many for keto. We suggest steering clear of Domino's Pizza when following ketogenic.
How Many Carbs in a Slice of Domino Pizza?
In one slice of plain cheese and pepperoni pizza, there are more than 30 g of carbs. Other options can go as high as 45g per slice.
What Can You Eat at Dominos on Keto?
We suggest sticking to salads or eating the toppings after tossing the crust if you eat at Domino.