Subway is famous for being the "healthier" option when it comes to fast food. But when you think about the amount of carbs and fats in the rolls, wraps, and dressings, is it really? (*)
Compared to other fast food chains, Subway is typically the best way to go. But if you are hoping the wraps have low carbs, you are going to feel let down. Subway's wraps are just as high in carbohydrates as anyone else's
With that said, you can still enjoy your favorite wraps, just not the way you are used to.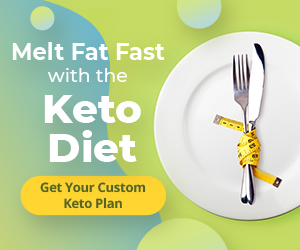 Are Subway Wraps Low Carb?
Sorry to burst your bubble, but Subway's wraps are not Keto friendly. Even their veggie delight wraps contain 56 carbs each. That is more than you can consume on any given day when following the ketogenic diet.
There isn't a keto approved wrap on the Subway menu; some of these are even worse for you than an entire sub.
Steak and Cheese Subs on Tomato Basil Wrap– 59 g of carbs, 19g of fat, 41 g of protein
Turkey Breast on Spinach Wrap- 57 g of carbs, 10 g of fat, 28 g of protein
Cold Cut Combo, on Tomato Basil Wrap– 57g of carbs, 27g of fat, 27g of protein
Subway Seafood Sensation, on Spinach Wrap– 67g of carbs, 41 g of fat, 18g of protein
Where does the majority of these carbs come from? The wrap. So, to avoid going well over your carb limit, removing the wraps is ideal.
How to Eat Subway Wraps While On Keto
There is a way to still indulge in these menu items while staying in ketosis. Some people choose to do it by simply emptying the toppings into a bowl and eating it with a fork. Other people will replace the regular wrap with a large lettuce leaf.
Luckily, Subway has a massive list of ingredients you can choose from to enjoy, including premade wraps you can empty or ingredients you can simply put in a bowl.
Premade Wraps You Can Empty and Enjoy Include,
Black Forest Ham
Buffalo Chicken
Cold Cut Combo
BLT
Oven Roasted Turkey
Roast Beef
Tuna
Spicy Italian
Veggie delight
Premade Wraps to Avoid (The dressings and sauces are loaded with carbs.)
Sweet Onion Teriyaki
Meatball Marinara
Keto Approved Ingredients You Can Choose From at Subway
If you prefer to create your own wraps and choose your own ingredients, Subway is the best place to do that.
There is a massive list of ingredients you can choose from, many of which are keto friendly.
Meats and cheeses:
Turkey breast slices
Grilled chicken
Rotisserie style chicken
Bacon
Tuna
Oven roasted turkey
Pepperoni
Swiss Cheese
Parmesan cheese
American cheese
Black forest ham
Genoa salami
Oven roasted chicken
Monterey cheddar
Pepperjack cheese
Steak
Buffalo Chicken
Provolone cheese
Sauces and dressings:
Chipotle Southwest sauce
Mayonnaise (and lite mayonnaise)
Caesar sauce
Oil
Ranch dressing
Yellow Mustard
Red wine vinegar
Subway vinaigrette
Guacamole
Veggies:
Tomatoes
Green peppers
Spinach
Pickles
Jalapenos
Banana peppers
Black olives
Cucumbers
Lettuce
Red onions
BYOW
BYOW, or Bring Your Own Wrap, is another way to enjoy Subway wraps without the additional calories. While there are not many options available out there that are actually low or carb-free, there are a few.
Guerrero Tortillas- 0 net carbs
Mr. Tortilla- 1 net carb
NUCO coconut wraps- 6g carbs
Egglife, egg white wraps- <1 g carbs
SIete almond flour wraps- 10 g carbs
This is only a handful of the various options out there. Choose one that impresses your taste buds and bring it with you next time you order out.
Learn more: Panera Bread Keto Options: A Complete Low Carb List (UPDATED)
FAQs
Can You Have Subway Wraps on Keto?
You can not eat Subway wraps on Keto. While these are much better for you compared to other fast foods as a whole, they are not low in carbs.
How Many Carbs in a Subway Wrap?
The amount of carbs in each wrap varies. The spinach wrap contains 51g of carbs, the tomato basil wrap has 49, and the plain wrap has 51 grams of carbs.
How Can You Eat Subway Wraps on Keto?
The best way to enjoy subway wraps on keto is by emptying it into a bowl or by ditching the wrap and using a lettuce leaf instead.