Table of Healthy Easy Low-carb Crock Pot Recipes Quick Overview:
| Recipe Name | Prep Time | Net Carbs (g) |
| --- | --- | --- |
| Spicy Tomato Braised Pot Roast | 20 mins | 6 |
| Whole Lemon and Herb Butter Chicken | 10 mins | 1 |
| Creamy Chicken Chowder | 15 mins | 14 |
| Slow Cooker Barbacoa Beef | 20 mins | 3.9 |
| Crockpot Spiral Ham | 10 mins | Not Provided |
| Chocolate Chicken Mole | 15 mins | 7 |
| Slow Cooker Cabbage with Sausage and Bacon | 10 mins | 6 |
| Green Enchilada Soup | 15 mins | 4 |
| Chicken Cacciatore | 20 mins | 7 |
| Tangy Crock Pot Steak | 15 mins | 3 |
| Tomato Bisque | 10 mins | 11.1 |
| Zucchini and Yellow Squash Casserole | 10 mins | 3.7 |
| Lemon Crockpot Cake | 15 mins | 5 |
You may want to read this story if you've been using the terms Instant Pot and Crock Pot interchangeably.
The Instant Pot and Crock Pot are both slow cookers, but they are different slow cooker brands, so they shouldn't be used interchangeably. (*)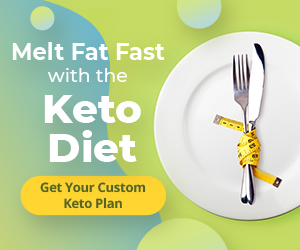 The Crock-Pot was the original slow cooker invented by Irving Naxon. (*) According to him, his mother's stories of a bean-based stew inspired him to make the slow cooker.
The bean stew is called cholent, served on Sabbath day or the Jews' rest day. It's cooked before sundown on Friday night until the Saturday services the next day.
In this way, people can honor their rest day and still have something delicious to eat.
For us, it works the same way.
Thanks to the dump-style method the device promotes, we can use it to make the most tender and flavorful recipes and still enjoy some rest.
But there's a catch. Naxon's mother's bean-based stew is not suitable for the keto diet.
Here's the good news: There are plenty of healthy easy low-carb Crock Pot recipes that you can try.
Continue reading to explore your options!
13 Healthy, Easy, Low-carb Crockpot Recipes
Here are some of the dishes that you can best whip up using your crockpot:
1. Spicy Tomato Braised Pot Roast– Bring on the Heat
With its rich, spicy flavors and deep orange shades, this pot roast is a work of art. Surprise: it's one of the easiest pot roasts there is.
For one, it only needs 20 minutes of active prep time. Not only that, but it's also a dump-style recipe, so all you need to do is chop all the ingredients, put them in, and let the slow cooker do its magic.
What we love the most about it is it has the perfect balance of macronutrients with enough protein and fats from the beef and dietary fiber from tomatoes and carrots.
Let's not forget about the Calabrian peppers that give this dish a strong spicy kick that can rev up your metabolism. (*)
This recipe allows you to enjoy a delicious and nutritious fancy dish with less time and effort.
Per serving: 206 calories, 5g fats, 26g protein, 1g fiber, and 6g net carbs
Editor's Tip: Go for already-chopped Calabrian peppers to simplify the process. (*)
Get recipe here: https://www.eatingwell.com/
2. Slow Cooker Whole Lemon and Herb Butter Chicken – Better Than Roasted
Slow cookers are not just for stews and casseroles—you can also cook whole chicken with! This slow cooker recipe is the foolproof way for whipping up the most succulent chicken dish.
The resulting dish doesn't taste like roasted chicken because it tastes much better than roasted chicken.
Just imagine the perfect mix of lemon, butter, and Italian seasoning seeping into the chicken's parts for hours.
It may not give you that delicious smoky flavor. Still, every bite will surely deliver a rich, buttery, and zesty taste.
Per serving: 598 calories, 43g fats, 47g protein, 1g fiber, and 1g net carbs
Get recipe here: https://www.tamingtwins.com/
Learn more: 10 Easy Keto Crockpot Chicken Breast Recipes
3. Creamy Chicken Chowder– A Dairy-free Delight
This recipe will give you the creamiest, dreamiest, and luscious chicken chowder in the world, without the dairy!
Mind-blowing, right?
So, how did it get its thick and rich texture? Instead of using lots of cream, the recipe uses blended cashews, which gives a fat-rich and dairy-free base for your veggies and chicken.
Also, the recipe ditched the flour and went for cauliflower rice, so you get the same thickness with no carbs and added fiber.
Lastly, the chowder is packed with different vegetables, a lot of chicken, and tons of seasonings to enjoy a nutritious, filling meal.
Per serving: 252 calories, 12.7g fats, 19.1g protein, 3g fiber, and 14g net carbs
Editor's Tip: Use a vegetable chopper with a container to reduce prep time and minimize mess. (*)
Get recipe here: https://www.tasteslovely.com
4. Slow Cooker Barbacoa Beef– Citrus, Spice, and Everything Nice
Do you want to enjoy crave-worthy Mexican flavors in the easiest and simplest way possible?
Enter in this slow cooker Barbacoa Beef, which will give you a bold, smoky, and spicy taste with minimal effort.
We love cooking this recipe in the slow cooker because it's the best method for creating the most tender beef you can shred easily.
This recipe creates the perfect protein for batch cooking and meal prepping because it's versatile enough to be used in various ways.
You can serve it as tacos, in lettuce wraps, or over salads and burrito bowls. The sky is the limit!
Per serving: 237 calories, 8.7g fats, 34.1g protein, and 3.9g net carbs
Editor's Tip: Invest in a Bear Paw Shredder Claw to shred the beef easily. (*)
Get recipe here: https://unboundwellness.com/
5. Crockpot Spiral Ham– No-Glaze Delight
Keto Holiday Ham, everyone? Yes, please! You can enjoy this moist and flavorful ham with this crockpot spiral ham recipe.
What makes this a healthy and easy low-carb crockpot recipe is it uses pre-cooked ham so that you can save a lot of time and money.
The slow cooking process infuses luxurious holiday flavors without the heavily preprocessed seasoning into the ham, transforming it into one of the best holiday hams you can ever have.
The best part is that it comes with a no-sugar, keto-friendly, and gluten-free "caramel" glaze that will delight your senses without getting kicked out of ketosis.
Try this, and you'll never go back to oven-baked ham again!
Per serving: No nutritional information provided.
Editor's Tip: Skip the fruit juices and sodas to keep the carb count low.
Get recipe here: https://wholelottayum.com/
6. Chocolate Chicken Mole– Spicy and Bittersweet
What in the world is this recipe: Chocolate on chicken? Chocolate on keto?
We know so many things are running through your mind, but it will all make sense when you get a bite of this spicy, bittersweet, healthy, easy, low-carb crockpot recipe.
Made with chili peppers, almond butter, and dark chocolate, this dish boasts delicious Mexican flavors you can't get from any other dish. It's creamy, a bit chocolatey, earthy, and just plain delicious!
The best part is you can enjoy its complex flavor just by dumping all the ingredients in the crockpot.
Divine taste, quick, and easy—this is what this dish is all about!
Per serving: 328 calories, 20g fats, 27g protein, 4g fiber, and 7g net carbs
Editor's Tip: Make sure to use dark chocolate that's 70% or above (like this one from Green and Black's) to keep this dish keto-friendly. (*)
Get recipe here: https://agirlworthsaving.net/
7. Slow Cooker Cabbage with Sausage and Bacon– Loaded with Meats and Flavor
Here's a set-and-forget slow cooker recipe that will provide you with sausage and bacon's sinful flavors paired with cabbage's fiber-packed nutrition.
The sausage-and-bacon duo gives the dish an indulgent feel while providing the dose of healthy fats you need to get through the day.
But wait, there's more. Cabbage is one of the most affordable vegetables that can give you all the proper nutrients and a good amount of dietary fiber, so this meal will also fit your budget.
What a win-win, right?
Per serving: 299 calories, 19g fats, 17g protein, 4g fiber, and 6g net carbs
Editor's Tip: Use a Y Peeler with good grip features to shred your cabbage quickly and safely. (*)
Get recipe here: https://ketocookingchristian.com/
8. Green Enchilada Soup– Pop of Green
Featuring a mix of Mexican dips, a creamy broth, and tender chicken flakes, this is one quick dinner you'll surely love.
The creamy broth is made with cheese and heavy whipping cream, so you're sure you can get your fill of healthy fats in the most delicious way possible.
In addition to being a good fat source, the creamy soup keeps the chicken flakes moist, juicy, and flavorful.
Not only that, but the broth is also packed with baby spinach so that you can enjoy loads of fiber, protein, and fats in one delicious soup.
The dish's highlight is you can easily customize its spice level by adding or reducing the amount of green chili sauce you add. Easy breezy indeed!
Per serving: 378 calories, 26g fats, 34g protein, 1g fiber, and 4g net carbs
Get recipe here: https://seekinggoodeats.com/
9. Chicken Cacciatore– A Taste of Italy
Hi! We're Team Ketoaholics, and we're addicted to Chicken. Case in point is another chicken recipe loaded with mouthwatering Italian flavors.
At the heart of this recipe are well-seasoned chicken breasts packed with proteins that can make you feel full for longer.
The sauce contains a mix of crushed tomatoes, chopped bell pepper, and mushrooms, making it a good source of fiber, vitamins, and minerals.
With its bright and rich sauce and mix of vegetables and proteins, you can already serve this dish on its own.
Per serving: 228 calories, 8g fats, 32g protein, 3g fiber, and 7g net carbs
Pro Tip: Use chicken thighs instead of breast to boost its fat content.
Editor's Tip: Make it more filling by serving it on top of keto pasta like this one from Miracle Noodles. It contains only 1g of net carbs. (*)
Get recipe here: https://www.wellplated.com/
10. Tangy Crock Pot Steak– A Different Kind of Steak
Are you getting tired of grilled steaks? We've been there and done that, so we're happy to share this crockpot steak recipe that's a unique way of serving steaks.
We're going straight to the point. We love this recipe because it transforms a cheap cut of round steak into the best steak dinner you won't forget.
So, if you have a few inexpensive steak slices in your freezer, thaw it, then throw it in the slow cooker along with sliced onions, steak seasoning, and a few sauces.
Let the crockpot do its magic, and you'll end up with a tangy and zesty fall-apart tender steak that will leave you asking for more.
Who knew that a cheap slice of meat and a few common seasonings could turn into something this delicious and tenderized?
Per serving: 227 calories, 7g fats, 34g protein, and 3g net carbs
Editor's Tip: Serve with your favorite steak sides for the ultimate steakhouse experience.
Get recipe here: https://www.eatingonadime.com/
11. Tomato Bisque– The Perfect Meal Prep Soup
Bisque may seem fancy, but this recipe is relatively easy.
This simple recipe will teach you how to make a velvety smooth soup using only simple ingredients right in the comforts of your own home.
Here's an even bigger surprise: it takes less than 30 minutes to make and only 10 minutes of prep time!
The broth is a mix of lycopene-rich tomatoes and fat-rich heavy cream, so it's delicious and nutritious.
This bisque recipe is peak comfort food with its luscious texture, divine flavors, and easy prep.
Per serving: 234 calories, 19.4g fats, 3.8g protein, 3.4g fiber, and 11.1g net carbs
Editor's Tip: Top it off with bacon bits, fish flakes, or flavored oil for added fats.
Get recipe here: https://www.wholesomeyum.com/
12. Zucchini and Yellow Squash Casserole– Refreshing and Healthy
Beat the summer heat and keto bloat with this zucchini and yellow squash casserole, two of the best low-carb vegetables out there.
Zucchini is rich in vitamins and minerals that can aid digestion and improve heart health. (*)
On the other hand, yellow squash is a serious power-packed veggie loaded with Manganese, which supports the body in processing fats and carbohydrates. (*)
These two summer vegetables are topped with Parmesan cheese and pork rinds for added flavor, texture, and fats.
This recipe uses minimal ingredients but delivers maximum summer flavors and nutrition.
Per serving: 122 calories, 9.9g fats, 4.2g protein, 1.7g fiber, and 3.7g net carbs
Get recipe here: https://lowcarbyum.com/
13. Lemon Crockpot Cake– A Sweet Ending
Surprise: you can make keto desserts using a crockpot, and this cake recipe is the best example.
We're ending this list on a sweet note (literally) with this lemon crockpot cake.
The recipe uses keto-friendly sweeteners, almond and coconut flour to keep it keto. (*)
With lemon at the heart of the recipe, this cake is light, sweet, and tart. Add sliced berries and heavy whipping cream to turn this into an indulgent, low-carb, gluten-free dessert.
It truly has the makings of a great dessert except for carbohydrates.
Per serving: 347 calories, 32g fats, 7g protein, 5g fiber, and 5g net carbs
Editor's Tip: Top with zero-calorie chocolate syrup for added flavor. (*)
Get recipe here: https://lowcarbyum.com/