Are you getting tired and bored of eating the same thing for lunch? Check out this list of high-protein, low-carb lunch box ideas to get your protein fix while fighting food fatigue.
Table 1: Nutritional Information for High-Protein Low-Carb Lunch Box Ideas
| Lunch Box Idea | Calories | Fat (g) | Protein (g) | Net Carbs (g) |
| --- | --- | --- | --- | --- |
| Tuna Egg Salad | 261 | 24 | 10 | 0 |
| Collard Green Wraps | 165 | 8 | 19 | 4 |
| Pesto and Turkey Roll | 52 | 3 | 3.8 | 2.5 |
| Sub in a Tub | 607 | 48 | 38 | 3 |
| Steak Burrito Bowls | 441 | 29.9 | 28.5 | 8.5 |
| Spinach and Mushroom | 242 | 18 | 15 | 4 |
| Pizza Casserole | 746 | 59 | 44 | 7 |
| Baked Chicken Nuggets | 339 | 16 | 43 | 4 |
| Big Mac Salad Jars | 326 | 28 | 29 | 13 |
| Antipasto Salad | 256 | 20.8 | 13.1 | 2.9 |
| Build-Your-Own Set | Varies | Varies | Varies | Varies |
Fact: Eating a high-protein breakfast and lunch delivers plenty of health benefits.
These include more stable energy levels, reduced cravings and snacking, and optimal protein absorption. (*)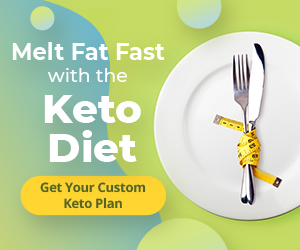 Since we discovered this little fact, we swore that we would always pack high-protein, low-carb lunch to work. This promise brought us to a rollercoaster relationship with our lunch meals.
At first, we were excited and happy to try this new diet.
But after a few months, the excitement grew less and less because we use the same ingredients in our meals.
Thinking it was just a phase, we tried pushing through.
But after a few more months, we're in a worse place.
We're no longer not just excited—we're already dreading opening our lunch boxes!
But you know what else?
We also discovered that eating the same thing repeatedly isn't just boring emotionally; it's also boring nutritionally! (*)
That's when it hit us—we must start looking for more lunch ideas.
Does this sound like you?
Don't worry; we searched for more creative ways of serving our favorite protein sources.
Our hunt led to this article's creation, and we will share everything we've learned, including a list of our best lunch recommendations.
In this list, we'll share our best lunch ideas that are:
high in proteins and low in carbs,
easy to make and quick to eat (we're busy bees, after all!),
made to travel well, and
packed with variety.
So, if you want to discover the best high-protein, low-carb dishes you can add to your lunch menu, keep reading!
How to Build a Healthy, High-Protein Healthy Meal?
Before we dive into the list, we'd like to share our guidelines for choosing these recipes.
As much as possible, we want to keep the meals high-protein yet still nutritionally balanced, and that's why we went for dishes that:
contain 10 to 30 grams of protein per serving to maximize muscle growth and still keep the meal low calorie.
are rich in fiber, so you can feel full and satisfied even if you consume lower carbs and calories.
11 High-protein Low-carb Lunch Box Ideas
Now that we all have that covered, it's time to explore our well-curated list of high-protein, low-carb lunch box ideas:
1. Tuna Egg Salad- Perfect for Winter
You can enjoy this Tuna Egg Salad all year round, but we love to have it the most during the winter season.
Why, you ask? Winter means less sun exposure and less vitamin D for us.
The good news is tuna is rich in vitamin D, so you can prevent Vitamin D deficiency when you incorporate them into your menu. (*)
Lucky for you, this tuna egg salad is one delicious way to do that.
In addition to tuna, the salad contains boiled eggs for more protein, pickles for added texture, and yellow mustard and dill for more flavor.
Per serving: 261 calories, 24g fats, 10g protein, and 0g net carbs.
Pro Tip: Use a bento box to prevent contamination and texture changes when packing tuna salad with other food items.
Learn more: https://easylowcarb.com/tuna-egg-salad/
2. Collard Green Wraps – Quick and Easy Healthier Wrap Option
Before keto, wraps are our go-to lunch box meal because it's convenient to prepare, eat, and pack. We're so thankful to have found such a healthy, low-carb alternative—collard green wraps.
We prefer using collard greens for our wraps because it's much more nutritious than lettuce leaves. (*) Not only that, but this type of green brings a mild, earthy flavor to the meal.
However, there's one downside: you need to blanch it first.
But don't worry; this extra step is worth the effort because the blanching keeps the leaves nice and crisp, bringing out their deep green hue.
As if that's not enough, the recipe uses turkey slices, a low-calorie, low-fat, and low-sodium alternative to chicken. (*)
Per serving: 165 calories, 8g fats, 19g protein, and 4g net carbs.
Learn more: https://cookathomemom.com/collard-green-wraps-keto/
3. Pesto and Turkey Cucumber Roll Ups– Cheesy, Nutty, and Refreshing
We remember everyone at work got fascinated with the pesto's fresh and herby aroma and the roll-up's bright colors the first time we brought it to work. Good thing the roll-ups didn't disappoint when they tried it!
In addition to its enticing aroma, the pesto sauce brings a bright, herby, garlicky, and nutty flavor to the meal.
But wait, there's more. The roll-ups are also packed with protein from the shredded turkey breast and mozzarella slices. It also contains a lot of fiber from spinach, cucumber, and bell pepper.
Thanks to the ingredients' nutritional content and delicious taste, you get a cheesy, nutty, refreshing dish that fills you up and tickles your tastebuds.
Per serving: 52 calories, 3g fats, 3.8g protein, and 2.5g net carbs.
Pro Tip: Use a low-carb presto sauce instead of the store-bought ones to reduce sugar content. (*)
Editor's Tip: You can substitute the pesto with hummus if you're allergic to pine nuts, but consume it in moderation if you want to keep it keto. (*)
Learn more: https://www.ambitiouskitchen.com/low-carb-pesto-turkey-cucumber-roll-ups/
4. Sub in a Tub– Healthy Grab-and-go Meal
We're usually at our weakest moment during lunch.
Due to the co-workers bringing delicious treats and the ease of ordering fast food, it's the time when we fall to temptation the most.
Do you feel the same? We know, so we're sharing this sub-in-a-tub recipe with you.
Thanks to its easy and quick preparation, the nutrition-packed ingredients, and the satisfying textures and flavors, it has saved us from getting derailed during lunchtime too many times.
This salad-in-a-tub features delicious and nutritious layers, including crunchy and refreshing veggies, savory meats, and salty cheeses, so it serves as a satisfying and filling lunch.
The thing that we love the most about it is customizability. You can add different types of meat, other dressings, and toppings that suit your taste, making it a recipe that keeps giving.
Per serving: 607 calories, 48g fats, 38g protein, and 3g net carbs.
Pro Tip: Pack the dressing separately to prevent other ingredients from getting soggy.
Learn more: https://www.ketocookingwins.com/keto-sub-in-a-tub/?utm_source=msnC&utm_medium=page&utm_campaign=msnC
5. Steak Burrito Bowls– Chipotle-inspired Lunch
When we started on keto, Chipotle's burrito bowl was our go-to lunch.
After all, it's keto as long as we skip the rice and beans, right? Oh boy, we were wrong because their salsas contain carbohydrates, too.
That's why we decided to make our burrito bowl at home.
For us, this is the next best burrito bowl recipe (next to Chipotle) because it has all the same fantastic ingredients—flank steak, fresh garnishes, sour cream, and guacamole.
Of course, it has no beans but contains cilantro lime cauliflower rice, making it as filling and yummy as the Chipotle version.
Per serving: 441 calories, 29.9g fats, 28.5g protein, and 8.5g net carbs.
Learn more: https://www.wholesomeyum.com/keto-burrito-bowl/
6. Spinach and Mushroom Egg Casserole- Breakfast for Lunch
Okay, we know we said no eggs. But come on, can we really do a high-protein dish list without including a dish made from the best protein source? (*)
But if you're worried that this egg recipe will be too boring, don't. After all, it's like no other egg dish because it comes in a more exciting casserole form.
It contains other nutritious and protein-rich ingredients that transform it into a full meal. With all the elements it has, you won't even notice there's an egg in there.
So, which ingredients are we talking about? Cheese, onions, spinach, and mushrooms give the dish a fiber boost and a meatier bite.
Per serving: 242 calories, 18g fats, 15g protein, and 4g net carbs.
Editor's Tip: Add crumbled breakfast sausage to boost protein content and make it more satiating. (*)
Learn more: https://whatagirleats.com/spinach-and-mushroom-casserole/
7. Pizza Casserole – A Cheesy Affair
Oh, another casserole again. Before you roll your eyes and sigh in exasperation, hear us out first.
Based on our experience, casseroles are essential to the lunch menu because they are easy to make, pack, and eat. What more can you ask for?
Okay, casserole sales talk aside, we love this pizza casserole because it's loaded with protein-rich cheeses, ground meat, and pepperoni slices.
Considering the flavors of its ingredients, it delivers the same comforting taste as a pepperoni pizza without carbs and added protein.
Per serving: 746 calories, 59g fats, 44g protein, and 7g net carbs.
Learn more: https://www.ketocookingwins.com/keto-pizza-casserole/
8. Baked Chicken Nuggets– Your Classic Lunchbox Dish Made Keto
Because of its breading, chicken nuggets are not one of the healthiest high-protein, low-carb lunch box ideas. However, it's on the list because we know many of you crave badly, so you're welcome!
The best news is this baked chicken nugget recipe uses almond flour breading and is baked, not fried, so you have nothing to worry about.
But that's not all. It also contains no fillers—just pure chicken breast, which is the part that contains the highest amount of protein. (*)
Per serving: 339 calories, 16g fats, 43g protein, and 4g net carbs.
Pro Tip: Pack the nuggets with a low-carb barbecue sauce. (*) Or better yet, whip up this sauce if you're craving Chick-fil-A sauce. (*)
Learn more: https://www.eatingbirdfood.com/healthy-chicken-nuggets/
9. Big Mac Salad Jars– Your Favorite Burger in a Jar
Imagine this: Your officemates decided to have McDonald's delivery for lunch. The smell of fries and burgers surrounded the office while you sat there munching on our packed salad, trying to resist the temptation.
We've been there, and it's just the worst thing ever.
Thanks to this Big Mac Salad jar recipe, that won't happen anymore.
This recipe is the healthier low-carb version of a cheeseburger, and it even includes a copycat Big Mac sauce, so you know it's legit.
All these ingredients are packed in a portable and convenient jar, making it the perfect office-packed lunch idea.
Per serving: 326 calories, 28 g fats, 29g protein, and 13g net carbs.
Editor's Tip: Use G Hughes Sugar-free Ketchup to reduce the dish's carbohydrate content in making the Big Mac sauce. (*)
Learn more: https://thegirlonbloor.com/meal-prep-low-carb-big-mac-salad-jars/
10. Antipasto Salad– Italian Flavors Without the Carbs
With this antipasto salad, you can still enjoy Italian flavors even on keto.
That's because it's loaded with Italian meats and cheese like salami, pepperoni, mozzarella, and provolone.
It also contains the vegetables you'll usually find in Italian dishes, including tomatoes, black olives, pepperoncini, and bell peppers.
Oh, and of course, there's the low-carb dressing delivers a savory, sweet, and acidic taste that ties up all the flavors nicely.
Per serving: 256 calories, 20.8g fats, 13.1g protein, and 2.9g net carbs.
Learn more: https://forgetsugarfriday.com/keto-antipasto-salad/
11. Build-Your-Own-Lunch Set– Easiest Lunch Idea
We'll be honest: there are days when we don't have time to cook lunch (who does?).
We've all been there, right?
The good news is you don't have to sacrifice your keto diet if you ever find yourself in this tight spot.
When we're pressed for time and can only do the bare minimum, these DIY lunch box sets are our serving grace.
Here's how to make them: Simply choose at least 5 ingredients from the list and pack them in your lunch boxes:
Protein Sources:
Fish Flakes,
Cold cuts,
Chicken chunks,
Bacon slices,
Keto sausage slices,
Tuna salad,
Hard-boiled eggs,
Cheese slices, cubes, or wedges,
keto-friendly nuts, (*)
and string cheese.
Fruits and Veggies Choices
Celery sticks,
Avocado slices,
Low-carb Coleslaw,
Pepperoncini,
Roasted broccoli or cauliflower,
Cucumber or Zucchini strips, Tomatoes,
Lettuce leaves,
Sliced pickles,
and bell peppers.
Other Ingredients:
Zoodles,
Low-carb crackers,
Keto breads,
and Cauliflower rice.
Per serving: The nutrition facts will vary depending on the amount and type of ingredient you add to your lunch box.
Pro Tip: Use a bento box for an easy and convenient packing and eating experience. (*)
Editor's Tip: Remember the tips on building a healthy high-protein meal we've shared above when choosing the ingredients for your lunch box set.
Learn more: https://www.thekitchn.com/keto-lunch-ideas-2-260359
Conclusion
Incorporating high-protein, low-carb lunch box ideas into your routine can greatly benefit your health and well-being. With creativity and planning, you can enjoy delicious lunches that align with your dietary goals.
FAQS
Can I prepare these lunch ideas the night before? Absolutely! Prepping the night before can save you time in the morning.
Are these lunch ideas suitable for vegetarians? Yes, many of these ideas include vegetarian options like tofu and veggie rolls.
How do I keep my salads fresh in a jar? Layering your salad correctly and storing it in the fridge helps maintain freshness.
Can I customize these lunch ideas to my dietary restrictions? Certainly! These ideas can be adapted to suit various dietary needs.
Where can I find low-carb dressings? Low-carb dressings are available at most grocery stores, or you can make your own at home.
Up Next: 12 High Protein Low Carb Soup Recipes | Healthy & Delicious Ideas