DROP that glass of milk right now! (Don't actually drop it, just put it down. We're not responsible for injuries).
Milk is a key ingredient in a variety of products we consume daily and tastes so good.
We know that milk is rich in fat and proteins; however, are you aware that its main macronutrient comes from carbs? This makes it hard for us keto enthusiasts to enjoy our diet.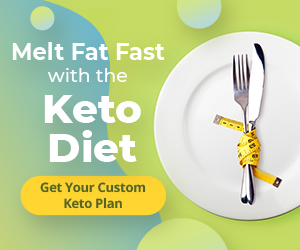 Luckily, we have almond milk.
A dairy-free milk substitute we can use to help us through the keto battle, and we are excited to share with you the endless possibilities it can bring to the table, so don't stop reading!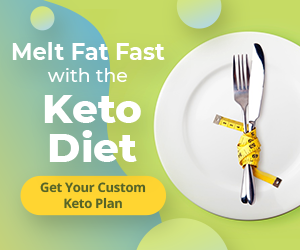 What exactly is almond milk?
Milk is milk. Typically, it comes from animals such as cows and goats and is categorized as a dairy product.
Almond milk, in its purest form, is plant-based milk that comes from, you've guessed it, milking almonds!
We can explain… when we say milking almonds, we don't mean it quite literally as that would be absurd. What we do mean is, you simply blend almonds and water, then strain the produce to extract the beauty that is almond milk.
Being plant-based, those who are lactose intolerant are able to enjoy the finest glass of almond milk without worrying about the nasty side effects they would usually experience with dairy.
It comes in a variety of flavors such as chocolate, vanilla, and strawberry, or just as regular sweetened or unsweetened versions.
Now, this is very important. Make sure when you do purchase the bottled magic that is almond milk that it is unsweetened.
Many of the almond milk brands that are found in your local markets are full of artificial sugars, and otherwise known as sweetened almond milk.
Sugar-free or unsweetened almond milk will give you the same benefits with little impact on your stage of ketosis. So, you should read the info or ingredients when picking out almond milk, as you don't want to accidentally come out of ketosis!
Almond Milk And Its Carbs
So here's the kicker. Almond milk comes in two main varieties: sweetened or unsweetened.
One cup (240ml) of unsweetened almond milk contains around 1.1 grams of total carbs, 0.7 grams of which are fiber. This means that there are only 0.4 grams of net carbs in one glass.
On the other hand, one cup (240ml) of sweetened almond milk contains 8.1 grams of total carbs, of which 0.7 grams are fiber, giving a total of 7.4 grams of net carbs in one glass.
Is it a no-brainer, right? Stick to the unsweetened versions!
Remember, look at the labels on the almond milk cartons and make sure the word unsweetened is present. Believe me when we say we have made the mistake of buying sweetened or 'normal' versions simply because we were in a rush!
Is Almond Milk Keto?
Simply put: yes, almond milk is low-carb keto-friendly. The bad news, however, means that you have to stay away from the sweetened varieties, which also happen to be the most commonly found in grocery stores and restaurants.
Although a small cup of sweetened almond milk could be fit into the daily keto diet, it really isn't worth it for the slight difference in taste to sacrifice those precious net carbs we could be getting from nutritious fruits and vegetables!
Think about your net carbs as your daily allowance, similar to money. The more budget or net carbs you have, the more flexible you can be with how you consume them.
For example, if you're sticking to a strict keto diet of 20g of net carbs per day, then one small glass of sweetened almond milk can wipe out half of your allowance!
What you want to spend your net carb allowance is entirely your choice, and if that is for a glass of sweetened almond milk, so be it. However, most of your carb intake should be sourced from nutritious fibers and vegetables.
Why Unsweetened Almond Milk? (Its Nutrition)
1. Low calories:
Although almonds are known to be a high-calorie, high-fat snack, unsweetened almond milk is surprisingly low in calories – one cup of unsweetened almond milk only contains 30 calories in comparison to regular dairy milk, which has 130 calories.
2. Low carb:
One cup of unsweetened almond milk (240g) contains just 1.1 grams of total carbs, of which only 0.4 grams are net and worth counting. Think of the possibilities!
3. Micronutrients:
Almond milk is an excellent source of calcium and vitamin E. So not only will our bones get stronger, but we will gain antioxidants which help with fighting against infection and help prevent certain diseases. Most almond milk brands are fortified with even more vitamin E to ensure you get all of the nutty nutrients.
4. Taste:
It tastes good, unlike other milk alternatives out there, which leave you with a slightly bitter aftertaste.
5. Dairy-free:
Need we say more other than it causes absolutely no discomfort that comes from drinking dairy milk? If you're lactose intolerant, then this is your go-to milk.
6. Reduces risk of heart disease:
Recent studies have shown that almond milk contains around 1% oil. This oil includes certain enzymes (proteins in your body that break down all the bad bits) that help break down cholesterol in the body, which in turn reduces the risks of heart disease.
7. SNACKS!
We did tell you that almond milk has endless possibilities for keto, and we were not lying!
We're about to tell you all the excellent keto snacks you can make with almond milk.
So by now, you know that this plant-based milk alternative is, in fact, healthy and beneficial, but the real question is – can it fit into the keto diet?
Can I Fit The Carbs From Almond Milk Into A Keto Diet?
If You're Following the Standard Ketogenic Diet
The standardized keto diet limits your daily net carb intake to between 20-50g. This is to allow the body to get into a stage of ketosis, during which you start burning your own fat stores for energy.
So yes, carbs from unsweetened almond milk will fit into this diet, assuming you limit yourself to around two glasses a day.
If You're Following the Targeted Ketogenic Diet
The targeted keto diet is suited for those who have revolved their lifestyle around keto. Those people should ingest their daily carb intake about an hour after exercise, and why not do it in a tasty and delightful manner with almond milk?
If You're Following the Cyclical Ketogenic Diet
If you have been in keto for a long time and you are an athlete, then you are most likely going to be on the cyclical keto diet. During this diet, you follow the standardized keto diet for around five days of the week and allow yourself a day or two to essentially carb load up to about 500 grams of carbohydrates so that you can safely replenish your glycogen stores.
So what does all this mean for you?
Basically, yes, almond milk contains carbs. However, the actual net carbs in one portion are so minute that they fit perfectly into any type of keto diet.
Can I Make My Former-Favourite Snacks Keto-Friendly?
With almond milk comes almond milk foods. Make anything you used to make with milk, but more keto-friendly!
Want to know the best part?
Almond milk can be used to make a variety of snacks and foods that are not only delicious but will help maintain ketosis.
Ok, ok, as promised, we're going to list just a few of our favorite go-to almond milk-based snacks that you can make easily at home!
English Muffin
One of the most complex parts of keto is missing out on the glorious fast-food breakfasts available. Alas, we have been inspired and decided to make our own almond milk-based English Muffins which taste just as good, if not better, than the real deal. Do keto breakfast properly!
Keto Pancakes
You've probably figured out that breakfast is our favorite meal of the day, so we couldn't miss out on our favorite Sunday meal – pancakes!
These Keto Pancakes are made using almond milk as a milk substitute and come out tasting even sweeter than you expect (probably because you can't believe they're actually healthy)!
Top with some berries and peanut butter and have yourself what we call a culinary romance.
Keto Jaffa Cake
Having just devoured a few of these bad boys only minutes ago, we're more than excited to share with you the beauty of these biscuits. Now, these keto jaffa cakes may take slightly longer than the average time spent in the kitchen, but the wait is worth it. We promise.
When Should I Avoid Almond Milk On A Keto Diet?
Unless you have a nut allergy, almond milk is a safe option as a dairy-free alternative to be used in your day-to-day life.
As we have previously discussed, the net carb content for unsweetened almond milk is minute at just 0.4g.
So go wild and enjoy that tasty, creamy goodness!
Other Keto-Friendly Milk Alternatives
Just in case you've already used almond milk to its limits, you can use other dairy milk alternatives in your meals (although almond milk is the most popular and for a good reason.)
The first milk of choice for us would be coconut milk
This spices up certain meals and makes for a fantastic coconut milk latte! Coconut milk's sweetness, however, comes with a calorific price – 445 calories worth of price.
Coconut milk is good for you and tastes immaculate; however, the calorie-dense substitute is only worth it for the extra flavoring when the sweet cravings are in full force.
Secondly, pea milk (plant-based milk).
This sounds weird, we know, but yes, you can make milk from peas. This milk contains more beneficial proteins than almond milk, but it makes up the difference in calories.
Don't worry, the milk is not green and doesn't taste anything like peas. Therefore, it's perfectly smooth and can be used every day.
Hemp milk, which comes from blending hemp seeds and water
This is another alternative you can use.
One serving has around 101 calories and 6.2 grams of net carbs.
The unsweetened variety, on the other hand, has a net carb of 0g. Hemp milk is somewhat creamy, similar to that coming from a cow, but it has a very nutty taste which takes a little bit of getting used to.
What Are The Best Keto-Friendly Almond Milk Brands?
O Organics is a company that produces sustainable keto-friendly dairy milk alternatives. Their unsweetened vanilla almond milk is not only flavorsome but contains zero, yes, no net carbs.
A 0 gram of net carb chocolate-flavored almond milk? 365's organic unsweetened almond milk delivers just that. Packed full of flavor with absolutely no cost to your daily net carb allowance.
If you're after just original flavored almond milk, then Silk is your go-to brand. Silk's organic unsweetened almond milk is great for keto as its net carb content is just 0.5g but packs a creamy punch!
You see, almond milk is essentially the strongest contender for the number one title as a dairy-free alternative. Its significant health benefits and low macronutrient content are just simply too hard to resist.
The best thing about it?
The choice of which brand or flavor you want is simply increasing by the day!
Almond Milk: Keto-Friendly or Just Low-carb?
So, in conclusion, yes, almond milk is low-carb keto-friendly.
The net carbs in one serving of unsweetened almond milk are small enough to allow you to enjoy your keto diet without making a dent in your daily allowance.
Due to the carb restriction in a keto diet, however, it's hard for us keto fanatics to find a suitable milk alternative to complement our diet.
Luckily for us, not only is almond milk viable to supplement our milk cravings, but it's tasty, creamy, and can add that little bit of extra flavor that we so desire to our coffees, teas, and foods.
And how can we forget? Its nutritional and disease-preventing properties make this an exceptional drink to add to our diet.
Just remember to check the labels on any product you buy to make sure you're purchasing the most keto-friendly milky drink!