Broccoli is sometimes seen as enemy number one to children in movies, but in reality, it's an amazing vegetable. 
Are you starting your keto diet?
Well, then you may have asked yourself: is broccoli keto friendly?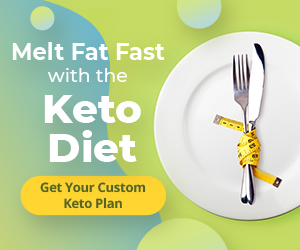 We know that in the beginning starting a ketogenic diet will be a little demanding, with counting grams of carbs and planning meals.
If you started this diet for weight loss you'll soon find other benefits. These added benefits come in the form of balanced blood sugar levels and even stable blood pressure. 
So let's jump right in:
Is Broccoli Keto Friendly? 
As a veggie, broccoli will come up as a choice for many meals. But is broccoli keto friendly? If you wish to find a place for it in your diet you must find out.
Nutritious broccoli
If you want to eat broccoli on your keto diet then we happily announce that it is absolutely keto friendly.
But that' not all
Broccoli is not just perfect for keto but brings in so many beneficial nutrients to your diet. We highly recommend you introduce broccoli in your choice of meals.
That being said here are some nutritious values for broccoli. (*)
Broccoli metric per 1 cup:
Carbohydrates: 6.04 grams
Fiber: 2.37 grams
Calories: 30.9 kcal
Protein: 2.57 grams
Fat: 0.33 grams
These metrics help to get a better understanding of broccoli's dietary values and how much or little you can use.
And it doesn't stop here!
Broccoli and its health benefits
There's a good reason why parents try to get their kids to eat broccoli, and it's not to cause discomfort.
Broccoli has been touted to have a lot of health benefits, mainly due to what it contains.
Broccoli and cauliflower are both cruciferous veggies, and this means they are a great source of sulforaphane. (*)
Sulforaphane health benefits:
Anti-inflammatory
Antioxidant
Anti-microbial
Great for diabetes
Besides sulforaphane, broccoli also contains zeaxanthin and lutein which have positive effects on the health of your eyes. (*)
Vitamin contents of broccoli
Richly infused with so many micronutrients, broccoli also offers many vitamins and minerals.
One cup of broccoli florets will contain:
224 mg of potassium
72.1 ug of vitamin K
63.3 mg of vitamin C
44.7 ug of folate
The amount of vitamin C would represent about 97 percent of the required daily value. Vitamin K is 58 percent while folate and potassium are 11 and 6 percent.
But there's even more!
Broccoli seems to be a wonder veggie with such a long list of beneficial components. To add to that list we also must include iron. (*)
Iron is essential for producing and maintaining red blood cells. As such not only can we offer an answer to the question is broccoli keto friendly but recommend it for a keto diet. (*)
Is broccoli a carb?
Some sources say yes others say no.
The truth?
It's a little more complicated. Broccoli does contain carbs within its micronutrients. But a keto diest doesn't just mean looking at a food's macros.
The net carb value will be affected by cooking and how the other elements will interact with each other.
For example:
One cup of broccoli may have 6.04 grams of carbs, but if you take fiber into consideration you end up with 3.67 of carbs.
Cooking broccoli further decreases the carb count and you already have under 5 net grams of carbs, which is the right keto ratio.
How to enjoy broccoli on a keto diet?
We have gathered a few recipes that include broccoli so that you can enjoy it without worrying with ponderings like is broccoli keto friendly.
This recipe is so easy to make that you can enjoy it in no time. A quick meal that you can either use as a main or side dish.
Wonderfully crispy with creamy cheese on top and a handful of broccoli, we highly suggest you give it a try.
Ingredients needed:
Broccoli – cut into small pieces
Unsalted butter
Heavy whipping cream
Cream cheese
Grated mozzarella
Grated white cheddar
Yellow mustard
Dried basil
Minced cloves garlic
Sea salt
Black pepper
It takes about 30 minutes to bake and it will be a perfect dinner or lunch dish for the entire family to enjoy.
If you want to have your favorite side dish with broccoli, then a salad would work perfectly.
Low-carb and tasty, a salad is very customizable with many ingredients having substitutes so that you can make your perfect dish.
Ingredients required:
Broccoli – the main ingredient in any broccoli salad 
Cheddar cheese – this one can be replaced with Provolone
Red onion – for a little tangy taste but you can substitute with green onions for a milder flavor but still taste like onion
Seeds – either pumpkin seeds or sunflower seeds 
Crispy bacon – the salted bacon goes well with the sweeter broccoli
Mayonnaise  – acts as a base for the dressing
Vinegar – apple cider or red wine vinegar 
Erythritol – or any other low-carb sweetener 
The resulting salad is high in fiber to reduce carb intake, crispy, and fantastically delicious.
A perfect broccoli dish for breakfast, a quiche will be filling, tasty and healthy. The secret to a keto friendly quiche is to make it without a crust.
Quiche is also the perfect recipe to mix with any leftover chicken, bacon, or even broccoli.
A meatless quiche will work perfectly as a side dish while a meat-based one is a nice main dish.
The base ingredients:
Broccoli – you can use frozen broccoli but thaw it overnight
Shredded cheese – like parmesan or cheddar
Pepper and salt to taste
4 large eggs
Sour cream
Butter
We recommend this delicious dish, especially for moments when you wish to quickly put something together.
To recap
Broccoli is a superfood on the scale of nutrient heavy veggies out there, and we can't recommend it enough.
Whether you have just begun this journey on the keto diet or you are already a veteran, you can't go wrong with broccoli.
So try it out.
Choose a dish and make your perfect keto meal without having to worry about the question: is broccoli keto friendly?
Talk soon.
Up Next:
Is cauliflower keto-friendly?
Aare carrots keto?
Is zucchini keto?
Keto vegetables to avoid
Keto food list for beginners