Are eating canned chicken okay when following a keto diet? Is canned chicken keto friendly?
Short answer: 
Yes, but checking the labels before buying canned chicken is essential. Look for ones that have no added sugars and are low in carbs, as well as low in salt. They can be part of your healthy diet if they are all checked.
This article will uncover what makes canned chicken excellent or bad to eat on a keto meal plan. We'll explore how its nutritional value is affected by different cooking methods too.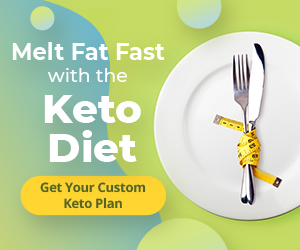 Read on!
Nutritional Value of Canned Chicken
Canned chicken is a highly convenient and budget-friendly option for adding protein to your meals. Here are some of the nutritional values of canned chicken:
Protein content: 20-22 grams per 3.5-ounce serving
Fat content: 1-3 grams per 3.5-ounce serving
Carb content: 0-1 gram per 3.5-ounce serving
Sodium content: 200-350 milligrams per 3.5-ounce serving
Double-check the label to ensure it's low in carbs and sugar when eating canned chicken. You'll also want to look at the salt content to make sure you're not overeating. Canned chicken is a great source of lean protein for people on a keto diet.
Pros and Cons of Eating Canned Chicken on the Keto Diet 
When following a keto diet, you must consider the kind of canned chicken you buy.
Look at the fat content, sodium levels, and any added preservatives that may be included before making it a regular meal plan.
Here at KETOAHOLICS, canned chicken can be a great addition when these factors are considered.
We'll start with the pros:
Convenience: Canned chicken is straightforward, as it's already cooked and ready to eat. You don't have to worry about thawing or cooking time!
Affordability: Canned chicken is usually cheaper per portion than fresh or frozen poultry. This means you don't have to spend much money if you want to add more protein to your keto diet.
Protein Content: Canned chicken contains 20 to 22 grams of protein in each 3.5-ounce serving. This is perfect for people on a high-protein keto diet.
Now let's look at the cons:
Sodium Content: When you buy canned chicken, it's important to read the label. Different brands have different amounts of sodium, and if it is too much, it could interfere with your diet plan. Checking the sodium content can help make sure that you get the right kind of chicken for your diet.
Taste and Quality: Usually, canned chicken tastes better than fresh or frozen chicken. However, it still has essential nutrients for a healthy diet.
Fat Content: Canned chicken has 1 to 3 grams of fat in each 3.5-ounce portion, but more is needed for everyone. If you are looking for a high-fat content in your diet, you must consider whether canned chicken suits you.
It's essential to think about the good and bad sides of eating canned chicken. Everybody is different, so what works for one person may not suit you. Think carefully before deciding if canned chicken is proper for you.
So, Is canned chicken keto-friendly?
Canned chicken can be great for people following a keto diet. It's convenient and inexpensive, and it provides lots of protein. Before you add canned chicken to your meals often, check the label to ensure there isn't too much fat or sodium, which you should try to avoid. With the correct information, you can decide whether canned chicken is good for your diet!
FAQS
Is canned chicken healthy?
Canned chicken can be a healthy addition to your diet if you read the nutrition label and follow some key guidelines. Here are a few tips for choosing healthy canned chicken:
Look for chicken labeled "all-natural" or "organic," meaning it has not been processed with additives.
Don't pick any canned food with extra salt, chemicals, or other stuff that's not good for you.
Stick to natural and healthy choices! Check the calories and fat content; opt for low-fat options with fewer than 100 calories per serving.
Choose canned chicken that is not in a creamy sauce or broth.
Opt for brands that use antibiotic and hormone-free chickens.
Is canned chicken better than tuna?
No clear answer is whether canned chicken is better than tuna. As this ultimately depends on individual dietary needs and preferences. However, there are several important factors to consider when making this decision:
Canned chicken is usually lower in fat content than tuna, making it a good option for those looking to reduce their overall fat intake.
Tuna contains higher omega-3 fatty acids, which are important for heart health.
Canned chicken may have extra sodium or preservatives, but canned tuna is usually low.
It's a good idea to get the natural or organic version of canned chicken and tuna because those will be full of good stuff for your body.
Before you decide if canned chicken or tuna is better for you, consider what food you like, and your body needs. That way, you can make the best choice for you.
Are canned foods keto-friendly?
Canned foods can be a keto-friendly option, but you should consider the following:
Look for the low carbohydrate content and minimal added sugar.
Avoid canned foods with artificial ingredients or preservatives.
Fresh produce is preferable to can.
UP NEXT: 10 Low Carb Chicken Thigh Recipes