If you're following a keto diet, you're likely always on the prowl for low-carb substitutes that still taste delicious. One item that may be on your mind is Cool Whip, that light and fluffy topping that can elevate any dessert. But is Cool Whip keto friendly?
Quick Answer:
Well, the answer is a bit complicated. Traditional Cool Whip contains sugar and high fructose corn syrup, which can definitely derail your keto progress. However, there are sugar-free and low-carb versions of Cool Whip available, which can make a great addition to your keto treats.
Just make sure to read the labels carefully and opt for the sugar-free options when possible. With a little creativity, you can still enjoy the sweet and creamy goodness of Cool Whip while sticking to your keto goals.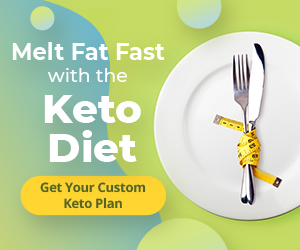 Nutrition Information
Serving size: 2 tbsp
| Name | Value |
| --- | --- |
| Net carbs | 3.0 g |
| Fat | 1.5 g |
| Protein | 0.0 g |
| Total carbs | 3.0 g |
| Fiber | 0.0 g |
| Calories | 25 |
Source: Manufacturer Website
What Kind of Cool Whip Can I Have On Keto?
Traditional Cool Whip contains sugar and is not keto-friendly, but you can still enjoy a similar whipped cream experience with a few alterations.
Look for sugar-free whipped cream or try making your own using heavy cream and a low-carb sweetener like stevia or monk fruit.
You can also add extra flavor with vanilla extract or cocoa powder.
Keto Cool Whip Desserts
Weight Watchers Cheesecake Pudding and Cheesecake
Have you ever craved something sweet and indulgent, but hesitated because of your dietary restrictions? That's where Weight Watchers Cheesecake Pudding and Cheesecake come in.
With these desserts, you don't have to compromise on taste or your health goals.
The Weight Watchers Cheesecake Pudding is a low-calorie, creamy treat that satisfies your sweet tooth without derailing your progress.
And for those days when you want to indulge a little more, the Weight Watchers Cheesecake delivers all the rich, velvety goodness of a traditional cheesecake, but with a fraction of the calories and fat.
So go ahead, treat yourself to something sweet and guilt-free with Weight Watchers Cheesecake Pudding and Cheesecake.
Low Carb Lemon Dessert
Are you a lemon lover but trying to stay on track with a low carb lifestyle? Look no further than this delicious low carb lemon dessert!
Featuring the bright and tangy flavor of lemon without all the added sugar, this dessert is sure to satisfy your sweet tooth without the guilt.
Whether you serve it at your next dinner party or enjoy it as an afternoon treat, this low carb lemon dessert is the perfect way to indulge in your favorite flavor while still maintaining a healthy lifestyle.
So go ahead, dig in and enjoy!
4-ingredient Whipped Pudding Pie Recipe
If you're looking for a simple and delicious dessert recipe, look no further than this 4-ingredient Whipped Pudding Pie Recipe.
With just a few pantry staples, you can whip up a creamy and dreamy pie that's sure to impress your taste buds.
Best of all, this recipe is a breeze to make – even if you're not much of a baker.
So grab your mixing bowl and get ready to indulge in a slice of heaven.