Jason's deli keto friendly guide to maintaining ketosis.
Did you know we spend between one and two hours a day just cooking? (*)
It may not sound like a lot, but next to everything else we do in a day it's quite a chunk of time.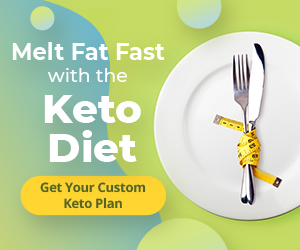 So what's to be done?
Many of us will turn to takeaway for daily meals in our busy day-to-day life, like stopping by Jason's deli for a quick meal run.
But what about your diet?
Is Jason's deli keto-friendly enough to keep you in ketosis?
Let's find out!
Embracing the Keto Lifestyle
The keto lifestyle revolves around consuming minimal carbs while embracing healthy fats and a moderate protein intake.
By inducing a state of ketosis, where the body burns fat for fuel instead of carbohydrates, individuals experience weight loss, improved energy levels, and mental clarity. However, finding keto-friendly options while dining out can often be a challenge.
What is Jason's deli?
Originating from Beaumont, Texas in the latter half of 1976, Jason's deli is a fast-food restaurant chain. With over 250 shops in 28 states, the deli is a very lucrative business.
So what does this all mean?
This expansion means it's a great place to find food on the go, especially if you want to avoid other less healthy venues.
Yes, Jason's Deli is still what we would call a fast food place, but they pride themselves on offering healthier meals to their patrons, including the keto diet. 
Standard Deli Menu
The company knows how to deliver a standard deli-style menu with traditionally recognized sandwiches.
Some standard menu options
BLT sandwiches
Spicy wrap
French toast
Pancakes
Caesar salad
Chicken wings
And that's not it!
Healthy Deli Menu 
Jason's deli has been seeking to accommodate their clients' needs for a long time, hence why they have implemented a vegetarian menu as early as 1980.
The salad bar implemented that year has become very popular now with its more than 50 ingredients. A lot of these ingredients are USDA certified as organic. (*)
Healthy deli menu options – vegetarian and vegan
Organic garden veggie soup
Chicken club salad wrap, without the chicken
Zucchini pasta
Spinach veggie wrap – without the cheese
Guacamole with blue corn tortilla chips
Their long list of salad options is also something that many clients find delight in and return to this wide variety.
You may be wondering:
Why's Jason's Deli a Good Healthy Choice for Meals?
We know there is always worry about processed meats and their health impact. But Jason's deli has taken steps to veer away from some unfavorable aspects.
MSG processing was completely eliminated (*)
All artificial flavors were removed from the menu
They don't use high fructose corn syrup
With so many conscious efforts to become more health-oriented, Jason's deli has made itself known within many diet communities.
How To Get Low Carb Meals from Jason's Deli On Keto Diet?
Their business model around healthy eating or the fitness community has brought more and more interest to Jason's deli.
What is more!
You can customize your own meal by mixing and matching whatever ingredients you are allowed on your diet, especially with keto in mind.
It's easy to make your own bowl when you have everything on the menu at ready for you to mix. Such a thing can be frustratingly unavailable at many other food places.
What does this mean?
You are no longer constrained to follow the exact specifications in the menu, and just make it your own without the hassle of cooking it yourself.
Ordering Tips for the Best Experience
Pro Tip: Plan Ahead – If you're tracking macros, plan your meal in advance using nutritional information available online.
Follows these easy tips to get the most out of Jason's deli without endangering your keto diet.
Opt for deli meats like salami or pastrami, which are perfect for the keto diet, and can offer at least 70% of calories from fats to maintain ketosis.
Go for the customizable salads because of the versatility it offers as the whole menu is at your disposal.
Incorporate cheese, spices, and condiments within your customized bowl.
Use the all-inclusive nutritional calculator that Jason's deli offers for their menu on their website.
Place an order ahead of time so you can just pick it up when you get there. It also helps with planning and not overeating.
The nutritional calculator if a very nifty tool to use so that you can enjoy a meal guilt-free.
With so much transparency regarding their menu, it's no wonder why Jason's deli is so popular.
Ordering beforehand saves up time and ensures you will not be tempted by the menu when you get there.
Jason's Deli: A Keto-Friendly Haven
1. Omelet Platters
The sheer variety that Jason's deli offers with their omelet platters is impressive. You have your choice of keto friendly omelet meals right on the menu.
A few selections of omelet platters:
Greek omelet platter – spinach, onions, tomatoes, feta cheese
Cowboy omelet platter – bacon, mushrooms, onions
Garden omelet platter – mushrooms, onions, peppers
Western omelet platter – ham, onions, peppers
Jason's omelet platter – spicy Sausage, jalapenos, onions
Eggs are a staple dish for the keto diet, and Jason's deli comes to bring a twist to every omelet meal they offer.
2. Hot Meals – Mains and Sides
Some great options for a quick order at Jason's deli that also go well with a keto are easily some of their clients' favorites.
Deluxe BBQ chicken wings 
Chicken tenders
Steak quesadilla – thinly sliced beef, cheese, quesadilla sauce, sour cream and salsa, choice of side
Chef salad – turkey, ham, Swiss cheese, hard-boiled egg, bacon over lettuce, tomatoes, cucumber
Greek salad – lettuce, tomato, cucumber, red onion, black olives, feta cheese
3. Keto desserts and drinks at Jason's deli
Dessert is a harder dish to find or even make on a keto diet. Even at Jason's deli, there are a few things to avoid when looking at desserts.
yogurt parfait – yogurt bowl with fresh strawberries and blueberries (hold the granola)
fruit salad – canteloupe, honeydew, strawberries (hold the orange and grapes)
homemade lemonade – make sure to avoid sugar
iced tea
Making Jason's Deli Keto Bowl
Calculate exactly what goes into your meal you get all the information for a keto dish even for salad.
Choose a Base:
Pro Tip: Embrace Lettuce Wraps – When a tortilla isn't your preference, ask for a lettuce wrap. The crisp freshness enhances the experience.
The salad bar is your best friend at this establishment.
4 oz spinach from their organic selection – 6 grams of net carbs
1 cup salad greens mixed – 5 grams of net carbs
4 oz field greens from the organic options – 6 grams of net carbs
Picking a base from the salad bar is an option you can skip if the net grams of carbs are too high.
Even if it's from the "salad" bar it's not obligatory for you to get an actual salad.
Mix in Some Low Carb Veggies:
The veggie part of the deli can provide a better base for your bowl.
2 slices of yellow bell peppers – 1 gram of net carbs
5 stuffed green olives – 0.5 grams net carbs
1 hard-boiled egg – 0 grams net carbs
4 grapes tomatoes – 2 grams net carbs
4 slices of red apples from the organic selection – 8 grams net carbs (this one should be avoided or reduce other ingredients)
4 ounces of broccoli florist – 2 grams net carbs
1 whole beet – 1 gram net carbs
2 ounces green peas – 4 grams net carbs
5 baby carrots from the organic options – 2 grams net carbs
1 ounce Italian peppers – 2 grams net carbs
2 slices of bell peppers – 0.5 grams net carbs
2 ounces zucchini stix – 1 gram net carbs
2 red onion rings – 0.5 grams net carbs
2 ounces sliced mushrooms – 0.5 grams net carbs
5 kalamata olives – 0 grams net carbs
4 ounces cauliflower florets – 2 grams net carbs
2 ounces jalapenos – 1 gram net carbs
You can adjust the quantities of any of these veggies as you see fit, just bear in mind to factor in any changes.
Select Protein:
Pro Tip: Double Protein, Double Satisfaction – Boost the protein content by doubling up on the meat in your unwich. This keeps you full and content for hours.
Adding some meat to your bowl is the way to go to supplement the necessary protein. (*)
Grilled chicken breast – 1 gram net carbs
Egg tuna salad – 0.5 grams net carbs
Turkey breast roasted – 2 grams net carbs
Sirloin steak – 0 grams net carbs
Wild salmon marinated – 1 gram net carbs
Ham with no nitrite – 0.5 grams net carbs
Turkey breast smoked – 3 grams net carbs
Almond and pineapple chicken salad – 7 grams net carbs
We advise against the pineapple chicken salad as it has larger amounts of sugar.
The chicken breast should be a better substitute, but if you are deadset on the pineapple replace other ingredients to accommodate the sugary contents.
Choice of Cheeses: 
You can add cheese to create a slightly more filling meal in accordance with the keto diet. Cheese also adds much-needed fats to a keto dish.
Some of these cheese products will not be found at the salad bar, but the sandwich part is where you may find some of them.
Swiss cheese – 1 gram of carbs
2 ounces of feta cheese – 0.5 grams net carbs
Jalapeno pepper jack – 0.5 grams carbs
Cheddar cheese sliced – 1 gram carbs
American cheese sliced – 2 grams carbs
Provolone cheese – 0.5 grams carbs
Muenster cheese – 2 grams carbs
Shredded cheddar cheese – 1 gram of carbs
Asiago cheese – 3 grams net carbs
2 ounces cottage cheese – 2 grams net carbs
The jalapeno jack, provolone, and feta cheese are some of the most keto friendly options at Jason's deli.
Usually, we recommend looking at the hardness of the cheese, the harder it is, the fewer carbs it contains, due to less lactose concentration. (*)
Lactose is why you can't really have milk with the keto diet.
Choice Dressings:
Pro Tip: Opt for Olive Oil – When dressing your salad, opt for olive oil-based dressings. They not only complement the flavors but also align perfectly with the keto philosophy.
Sauces are what we consider a step not to miss as they bring a nice twist to your meal. The keto diet will make it so that you need to pay close attention to quantities.
We strongly recommend you use sauces in moderation so that they will not affect your keto diet.
homemade ranch dressing – 2 grams net carbs
jalapeno ranch – 2.5 grams net carbs
red wine vinegar – 0 carbs
creamy caesar dressing – 3 grams net carbs
Italian dressing – 2 grams net carbs
extra virgin olive oil – 0 carbs
blue cheese dressing- 5 grams net carbs
Out of all these, we suggest olive oil be the main driving force for your dressing sauce as it has 0 carbs and tastes fantastic. Olive oil brings in keto-approved fats as well.
Blue cheese is s little more on the, keep in moderation side, as it evidently has much more carbs. 
Toppings to Choose From
To top everything off, we recommend picking some select toppings from Jason's deli.
2 ounces spicy giardiniera – 4 grams net carbs
bacon bits – 1 gram net carbs
2 ounces sliced piquillo peppers – 2.5 grams net carbs
sunflower seeds – 1 gram of net carbs
You may favor the tasty crispy onions more, but unfortunately, 1/2 ounces contains 6 grams of net carbs.
Snacking the Smart Way
Pro Tip: Portion Control – While snacking, be mindful of portions. Nuts and seeds can be calorie-dense, so measure them out for a balanced snack.
Snack Sensibly: Snacking on keto doesn't have to be complicated. The Veggie Plate offers a colorful assortment of crunchy delights.
Cheese Please: The Cheesy Snack brings together a variety of cheeses for a rich and satisfying snack that's high in flavor and low in carbs.
Guacamole Galore: The Guacamole dip is a keto superstar. Pair it with veggie sticks for a satisfying crunch.
Desserts Delight: Yes, Keto-Friendly Too!
Pro Tip: Mind the Macros – While desserts can fit into keto, be mindful of their impact on your daily carb allowance.
Sweet Keto Indulgence: Even on keto, you can indulge your sweet tooth. The Fresh Fruit Plate offers natural sweetness while keeping carbs in check.
Berry Elegance: The Mixed Berry Cup is a vibrant dessert option. Berries are lower in carbs and high in antioxidants.
Dark Chocolate Dreams: For a decadent treat, the Dark Chocolate Mousse offers velvety richness with minimal sugar content.
Beverages that Fit Your Keto Bill
Pro Tip: Read Labels – Some beverages may hide added sugars. Always read labels or ask for ingredient information.
Beverages count too. Opt for unsweetened iced tea, sparkling water, or black coffee to stay hydrated and keto-conscious.
Creamy Delights: The Cappuccino with heavy cream is a delightful pick-me-up. Cream adds richness without the sugar.
Herbal Happiness: Herbal teas like Peppermint or Chamomile are not only soothing but carb-free options.
Kid-Friendly Keto Choices
Pro Tip: Make It a Family Affair – Keto can be a family endeavor. Encourage kids to embrace wholesome choices from an early age.
Kid-Approved Keto: Jason's Deli doesn't forget the little keto enthusiasts. The Kids' Quesadilla swaps carb-laden tortillas for a cheese-filled delight.
Build-Your-Own Fun: The Kids' Salad Bar lets kids explore their culinary creativity. From veggies to proteins, they build a plate that matches their tastes.
Mini Unwich Marvels: The Mini Unwiches bring unwich goodness to the younger audience. These small, flavorful wraps are perfect for little hands.
To sum up
Jason's deli is an ideal choice for anyone following the keto diet. We highly recommend their salad bar, where you can make just about anything to fit a keto meal.
If you're out for a quick meal, this fast-food deli is filled with richly flavored choices and variety.
So try it out!
Pick and choose your dish, calculate its nutritional value and enjoy!
Frequently Asked Questions