Improved metabolism, appetite suppression and a transition from carb-based to fat-based energy are the essentials of a ketogenic diet. As such, supplements that are recommended to achieve a state of ketosis will help provide these benefits.
However, not every keto supplement is created equal. Here we have put together a KetoForce review to see if this product delivers as it promises.
What's KetoForce?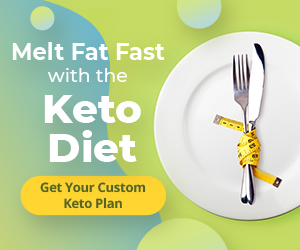 KetoForce by KetoSports was launched in 2015 and is considered, the brand that pioneered the manufacturing of ketogenic supplements that provide benefits like increased focus, weight loss, and increased energy.
The brand focuses on promoting low carbohydrate products that help people achieve their weight loss goals without losing energy. KetoForce is a combination of all-natural ingredients that help the body start the process of ketosis.
It is safe to use a dietary supplement that encourages weight loss by extracting energy from fat depositories. As carbohydrate and sugar-based energy burns quickly, making you hungry in less time; fat-based energy lasts longer and is more nutritionally rich than energy from carbohydrates. Furthermore, KetoForce claims to be effective in improving cognitive function, enhancing focus and stability.
What Are Keto Force Ingredients?
1. Beta Hydroxybutrayte:
The key ingredient of the supplement, beta-hydroxybutyrate is the ketosis boost. Also regarded as ketone bodies, BHB naturally produces ketones in the body and increases ketone levels. The entire process of ketosis is not only beneficial for metabolism and weight loss, but also aids in maintaining healthy skin and a healthy mind. It helps balance blood sugar levels and releases enzymes that break fat depositories to generate fuel for the body. (1)
2. Sodium:
Sodium is another key ingredient of the product with benefits for the kidneys and liver. Sodium is commonly consumed to eliminate toxins from the body and can also prevent various skin and mouth ailments. In KetoForce, the combination of sodium with BHB regulates electrolyte levels in the body.
3. Citric Acid:
An organic acid naturally found in vegetables and fruits, citric acid regulates the level of acidity in the body and provides an anti-oxidant boost. In combination with BHBs, citric acid enhances the performance of liver and kidneys. The liver stimulates ketosis and releases ketone bodies in the body. Citric acid supports this process and aids in easy digestion.
4. Potassium
Another significant ingredient, potassium is a mineral that is commonly used for different medicinal purposes and is important when it comes to building muscle mass. It helps break down sugar and carbohydrates for protein structure synthesis. Potassium in combination with BHBs regulates electrolyte levels and improves the performance of tissues and organs.
How Does It Work?
The dietary supplement, KetoForce exogenous ketones, boost ketosis in the body. Manufactured in the form of a liquid, this product aims to enhance the energy level of the body and make ketosis convenient.
The main ingredient found in KetoSports KetoForce is BHB, which stimulates the ability of the body to increase the level of ketones in the blood. BHB changes fat into a form of energy which helps increase the metabolic process.
Within 2-3 hours of consumption, fat cells are broken down by the enzymes released by BHBs, providing the body with additional energy. This additional fuel to the body assists it in better performance not only physically but also mentally. The release of an optimum amount of melanin suppresses appetite and makes the user feel fuller for a longer period of time.
This ketosis process leads to a reduction in weight while maintaining a healthy body and mind. Even though there are no FDA-approved details about the product, it has been known to help people work better during the day and boost metabolism.
What are The Benefits of KetoForce?
KetoForce comes with multiple benefits. Similar to all ketogenic supplements, it aims to reduce weight through ketosis. What is important to evaluate here is the fact that daily meal selection plays a significant role in defining the ketosis process.
The body needs to shift from glucose-based energy to fat-based energy in order for every supplement to work. KetoForce is additional support for the body to help it get started with ketosis.
Now the main benefit of KetoForce is that it stimulates the chemical process of ketosis without first needing to eliminate glucose out of your body completely. So while you slowly shift from glucose to fat-based meals, KetoForce works in the background.
Another benefit of KetoForce is that while energy is generated from fuel, and your diet plan restricts you from consuming carb meals, the body starts breaking down the layers of fat to fuel itself.
This gives you the edge of burning a tremendous amount of fat in no time. On the other hand, the product also has all-natural ingredients. People who have doubts about KetoForce side effects can relax by knowing that there are none. It is a simple appetite suppression supplement that supports weight loss and maximizes ketosis in the body.'
1. Suppresses appetite:
By increasing fat-based fuel in the body, KetoForce suppresses appetite. Fat-based energy lasts longer and is more fulfilling. It also releases melanin which automatically makes you feel fuller.
2. Increases focus:
By balancing blood sugar levels, KetoForce increases mental performance, focus, and stability. People who have shared their experiences claim that it increases their attention span. (2)
3. BHB based supplement
It is a BHB based supplement that jumpstarts ketosis in the body while users shift from a glucose-based diet
4. Unflavored:
The product is unflavored and contains no sugar or sweeteners. Other than that, it is also free of chemical by-products and any artificial stimulants.
Pros:
Keeps you fuller for a longer period of time
Does not contain any stimulants
Boosts metabolism and ketosis in the body
Regulates the level of sugar and electrolytes in the body
Increases focus
Can be mixed with beverages
Cons:
May cause bloating and an upset stomach
The addition of sodium may not suit everyone
A bit pricey
How Do You Use KetoForce?
KetoForce for weight loss is a liquid product with a combination of both a salty and saline taste. It is a 480ml bottle with a recommended dosage of 3 full caps in the first week. This initial dosage is higher than regular to jump-start ketosis.
Once the process starts, the dosage can be reduced to 1 cap. As the product is alkaline with a pH level ranging from 10-11, the brand recommends mixing it with juices or other acidic beverages. The 40ml liquid gives you a total of 16 servings.
What Does it Taste Like?
A unique aspect of KetoForce is that, unlike other supplements, it comes in a liquid form. Unlike salts or powders that are hard to intake, KetoForce is one of the few rare supplements that can be diluted into other liquids for improved taste.
Another reason why it must be diluted is that it is highly concentrated. It is a must to mix it with a slightly acidic liquid, which can be a juice of your choice.
Overall, KetoForce has a subtle and light taste. You may find some people still complaining about the taste on KetoForce Amazon reviews, but one thing that can be guaranteed about the product is that it certainly tastes better than others supplements in the market.
The flavor dissolves within minutes while the results last longer. So as long as you are committed to going on with ketosis, the taste should not be a deciding factor.
What Are Potential Side Effects and Warnings?
There are no serious side effects claimed, but the ingredients may not suit everybody. For example, the high amount of sodium in the supplement may upset the stomach of people who have gastrointestinal sensitivity.
Many users who have consumed KetoForce claim that in the beginning, they faced constipation, nausea, indigestion, and stomach. All these side effects are however temporary and go away after regular use.
However, it is important to know that people who have medical conditions such as ulcers or heart disease should first verify the ingredients from a medical consultant. KetoForce is not recommended for pregnant and nursing women as well as for children under the age of 18. Avoid taking it on an empty stomach as it is highly concentrated.
KetoCaNa vs. KetoForce: What's the Difference Between Them?
The key difference between the two products is that of the form in which the two are consumed.
KetoForce, as mentioned earlier, wins because of its subtle taste and how it can be mixed with other liquids. On the contrary, KetoCana has a sharp taste that many customers do not approve of.
Both KetoCaNa and KetoForce contain BHBs as the main ingredient. Another key difference is that KetoForce reduces oxygen levels, while KetoCaNa gives it a boost. This is probably what gives KetoCaNa is a slightly stronger edge over KetoForce.
What Do Customer Review?
There are mixed reviews of customers about KetoForce. It goes from an overall 5 star to 1 star or 3 star. Majority of the customers claim that it works well for them. It boosts metabolism, increases concentration and suppresses appetite. On the flip side, others complain about the price and taste.
Barbara
"The product does what it says. I started my ketogenic diet plan with the aim to reduce some pounds. I drink it with juice in the morning, and it gives me a really good energy hit for the day. I will definitely recommend it to anyone who wants to maintain a good ketosis process."
Dan Boline
"Ok, so I give KetoCaNa five stars as it really does what it says. I have done ketosis dozens of times with a different experience each time. Previously I faced brain fog and fatigue. With the help of this product, I have been able to maintain ketosis 24 hours without feeling lethargic or sleepy. It is worth the price."
Marry
"The taste is bad, makes it difficult because of the 3 caps dosage." 
Amanda
"People who are complaining about the taste should stop. It's like drinking tequila all night long because at the end of the day it is the FEEL that everyone needs. So as for the results, KetoForce gives you the ketosis buzz." 
Ketoforce Review: Final Verdict!
Now comes the final part, whether or not this product is worth a shot. So here is what we have learned about this product so far
It gives you ketosis with BHB
It suppresses your appetite by keeping you full because of the fat-based energy
It contains no harmful ingredients, no gluten, no dairy, no animal by-products
It maintains the blood sugar level.
Along with all these benefits, this product comes in a liquid form. It has sodium and potassium, the two key ingredients for the kidney and liver. So as far as you maintain a healthy diet with this supplement, KetoForce is a good supplement.
Yes, it may make you uncomfortable in the beginning because of the somewhat unpleasant taste and all the salts. Plus, the body also takes a few days to adjust to ketosis. However, once you have crossed that time, the product may help you achieve your weight loss goals.
So as for us, we would definitely recommend it. Moreover, from what we have learned from this KetoForce Review, it is obvious that is a fairly safe product to use and has no severe harmful side effects.