The popularity of the keto diet implies that it is a successful diet that delivers results.
There is a massive following of celebrities, professional athletes, and others who swear by the diet just as there are as many supplements recommended to be used with the diet. However, making sure that you are using the most beneficial supplement available can be tricky.
Today we will take a closer look at one of the newer entrants in the keto dieting world. Keto Kreme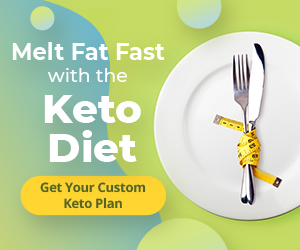 An MCT oil-based supplement here is determining if Keto Kreme is the right supplement for you.
What is Keto Kreme?
Pruvit Keto Kreme is an energy boost supplement containing MCT oils, designed to slowly burn fats while giving you a nutrient based energy boost for the day.
The product is an MCT oil-based supplement, extracted from organic coconuts.
It is popular for the pack of energy it provides to dieters who are in a state of ketosis. (1)
The brand claims that coffee is one of the most effective channels of powering the body with keto-fats, especially when combined with butter or oil fat.
To make it easy for the dieters, Pruvit, with years of research and prototyping, was able to develop a solution that includes the goodness of a cup of coffee combined with an optimum dose of ketones.
Keto Kreme also contains the healthiest organic fat, coconut extracted MCT butter.
Ketones found in the MCTs are easy to digest, boost metabolism and brain function. Furthermore, it is also known to balance the level of blood glucose in the body.
We all know that healthy fats are the key to ketosis.
Caprylic fatty acids found in Keto Kreme promote probiotic health in the gut, improving the function of the digestive system, helping better absorption of nutrients. (2)
Another key aspect of Keto Kreme is that the fat used in the supplement does not raise cholesterol levels in the body. This makes the supplements one of the healthiest options for fueling your body without having to worry about cholesterol.
So in short, it is fast, it improves metabolism and cognitive function, minimizes food craving, and boosts ketone production.
What Are The Pruvit Keto Kreme Ingredients?
As mentioned earlier, Keto Kreme with years of research combined the most effective and natural ingredients to develop a supplement that ticks all the checks.
Here is what you will find in Keto Kreme ingredients:
Coconut Oil:
Coconut-based fat is long known for its benefits for health, weight, heart, and thyroid. The hydrogenated oils found in coconut extracts have the ability to reduce waist size when consumed for more than six weeks regularly.
Stevia:
It is an organic sweetener that Pruvit has used as a replacement for sugar. It is a popular alternative well known in health circles. What is so great about it is the fact that it contains no calories or carbohydrates.
Cinnamon:
An ingredient that needs no description. A popular spice used in several diet supplements. Ceylon Cinnamon throughout history has been a part of traditional medicine, used for its anti-inflammatory and anti-oxidant properties. It also aids in weight loss. (3)
MCT:
The main ketosis ingredient, Medium Chain Triglycerides are developed using coconut oil. MCT oils promote health, aid in the digestion of food, reduce the risk of cholesterol; while providing your body with the fat-based energy it needs to enhance the ketosis process.
Does It Really Work?
The ketogenic diet has many divisions.
One cannot fully achieve ketosis by a diet plan or through exercise alone.
The ketogenic process has been medically approved for its effectiveness, the key however is to know the balance of nutrition.
The basics of ketosis dictate that you minimize carbohydrates and sugar while increasing the consumption of fat and protein.
The idea behind it is based on the fact that sugars burn faster, and quickly deprive the body of essential nutrients- increasing appetite and hence the weight.
With no sugar or carbohydrate-based energy available to the body, it starts taking energy from fat through a process known as ketosis.
The process of ketosis converts fat into ketones.
You can imagine them as small pockets of energy delivered to the brain, organs, and muscles as a replacement for sugar-based glucose.
This rapid burning of fat eventually leads you to your goal- gives you the weight loss you are aiming for.
Evidence suggests that ketosis also has a powerful impact on the body.
It not only boosts cognitive ability but also prevents cancer and heart diseases.
In terms of ketosis, the most effective fat-based energy comes in the form of MCT oils.
MCT fats deliver the fastest result and are known well to power the body with the energy it needs.
Keto Kreme Pruvit is an ideal blend of MCT oils.
Simply mix it with a standard cup of coffee and you are good to go for the day. It is not only a tasty drink but a high-powered one.
Pros
All organic ingredients

Good in taste

Ideal blend of caffeine with fat

Adds an ideal amount of ketones to your everyday nutrition
Cons
Results may vary from person to person

Not designed for people with diabetes
Customers Review:
"This packaging does not came as promised. The price is too high. But the results are good" – Jess
"I use it with my coffee regularly. It has helped me get started with ketosis and I have been able to shed a few pounds" – Rose
"It is an extremely overpriced product. It induces ketosis but does not jumpstarts you into it. It tastes good than many other products though" – Justin
What Do Keto Kreme Features?
Keto Kreme by Pruvit is an energy and ketone production boost for the body.
Here is a summary of the key features it has to offer you:
Suppressed Appetite:
Keto Kreme works to replace carbohydrates. Carbohydrates quickly exhaust the body, making you feel hungry again in a short period of time. With fewer carbohydrates in the body, the fat depositories are used as fuel for the body. Fat-based energy lasts longer and therefore suppresses appetite.
Fat Loss:
As we know that ketones are a by-product of fat, you eventually burn down all the extra layers of fat.
Sustained energy:
Ketones ensure that the body and brain is packed with energy that sustains you for the day.
Increased Focus:
MCT oil is known for its ability to enhance cognitive function, especially in the area of focus. It increases attention span and results in better performance of the brain and body.
Better Sleep:
Keto Kreme has the benefit of giving you a better night's sleep.
What Are The Benefits of Keto Kreme?
Keto Kreme has the ability to balance glucose levels in the blood
It also creates a balance for the gut flora
It is fat based energy that does not increase cholesterol levels in the body (4)
Efficiently improves metabolism, being easily absorbed by the body
Leads to weight loss by channeling energy through fat depositories
What Are The Possible Side Effects of Keto Kreme?
Keto Kreme does not have any harmful side effects.
It is regarded as one of the safest all-natural ketosis supplements that aids in easy digestion and fat burning without any harmful effects on the body.
So even if you are not able to achieve the desired results, you can at least be sure of not being hit by any severe side effects.
However, as it induces a change in the body, you may suffer from:
Diarrhea
Bloating
Nausea during the first few days.
What Are The Difference Between Keto Kreme vs. Keto OS?
Pruvit has been working on ketogenic products for a long time.
Keto Kreme is not the only product manufactured by the company to aid ketosis.
One of its key competitors is a family product, Keto OS. Here we will analyze the difference between the two:
| | |
| --- | --- |
| Keto Kreme | Keto OS |
| Produces Ketones through MCT Oil | Contains BHB |
| Produces ketones | Jumpstarts ketosis |
| Contains Caffeine | Contains Caffeine |
| Sodium 70mg | Sodium 1.6g |
| Potassium: 40mg | Potassium 490mg |
| Calories: 130 | Calories: 56 |
| Contains milk ingredients | Dairy-free, Gluten-Free. |
| Dissolvable packet | Dissolvable packet |
As we said before, Keto Kreme by Pruvit is not this company's only product.
They have many others such as Keto OS.
Keto OS is available in four flavors:
Punch,
Swirl,
Orange Dream
and Chocolate.
What is common between the two products is that both are charged with caffeine.
The servings come in individual sachets that are easy to carry around.
The usage procedure is similar for both products. You can mix it with water or add it to beverages.
The major difference between the two products is that of BHB and MCT.
While BHB jumpstarts you to the process of ketosis, MCT oils naturally stimulate the process of ketosis in the body. Keto Kreme is a stimulation of a faster metabolic process, with easy digestion of nutrients.
The addition of cinnamon makes it more effective.
On the other hand, Keto OS is not designed to be a weight loss product. It is however a product designed to aid in the process of losing weight. Its benefits include balancing the sugar level, and reducing cravings.
It is a good product for people who have heightened appetite and cravings.
Also note that Keto OS does not induce ketosis in the body, unlike Keto Kreme it will not cause your liver to produce ketones.
What Are Other Competitor Products?
Because it is a weight loss product, there are of course multiple other products that claim to offer similar benefits.
Here are a few top competitors of Keto Kreme:
Sletrokor:
It is a weight loss pill designed using all-natural ingredients. The brand claims that by suppressing hunger, this pill reduces cholesterol, and boosts serotonin in the body which balances blood pressure and increases metabolism.
Phenocal:
Another all-natural supplement for reducing body fat. It is an herbal product with all organic ingredients. The brand claims that it can be combined with a customized diet plan, and can serve as a motivation for weight loss.
Garcinia Cambogia:
It is one popular product in the market that is also an all-natural product. It is FDA approved to facilitate your body in burning down the extra fat.
Burn HD:
Another safe to use weight loss supplement that is clinically backed to help you lose weight. It boosts mental function and metabolism.
How Can You Use Keto Kreme? Making Friendly Keto Recipes!
Because Pruvit tries to make this product easy to consume, it has a good taste which gives it the edge in the market it has. Keto Kreme can become a part of different recipes, such as:
Coffee:
Well, this one is a little obvious of course. You can mix it into a Swiss Kreme coffee. The chocolate flavor works the best with the caffeine hit. 
Read: How to Make Your Morning Coffee Low Carb & Keto Friendly
Cookies:
You can bake low-carbohydrate cookies using Keto Kreme.
It can be your healthy afternoon snack.
Pancakes:
Many customers have shared their experience with pancakes, a diabetes-friendly recipe, breakfast treat.
Keto Kreme – Is It Worth Buying?
Here comes the most awaited part of all. Pruvit Keto Kreme is a safe-to-use all-natural product.
But above all that is the fact that it is actually effective.
It does what it says and is not an exaggerated product that only sits in the limelight without giving you actual benefits.
This product stimulates the process of ketosis in the body, naturally producing ketones that are effective for weight loss.
Nonetheless, there is no denying the fact that this product is overpriced. Customers have been complaining about the price.
Moreover, the brand does not offer any trial products which makes it a risk.
It is a problem for the brand because there are similar cheaper products that claim to offer similar benefits.
Finally, however, in this keto Kreme review, we have learned that it has its own benefits.
It does benefit you with the ketogenic diet process.
And will definitely help you shed weight.