What goes better with the warm sunny days than a tropical drink?
But wait!
You're on the keto diet, so how can you enjoy your tropical drink?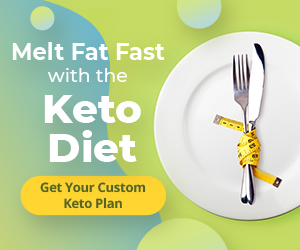 Most fruits are usually off-limits to the keto diet due to fructose content, so it can seem impossible to make a sweet drink. (*)
But imagine this:
A keto friendly drink with tropical notes, just for you to enjoy.
We highly recommend a tropical smoothie keto friendly made to refresh and bring the flavorful taste of summer to your glass.
So let's begin!
Making a smoothie
If you like smoothies but have never tried to make one yourself, we highly encourage you to do. It's very easy and a great way to add fruit and vegetables to your diet.
Fun fact!
Smoothies are a preferred dish for breakfast, especially since you can have them on the go when you're in a hurry.
Basics of smoothie making?
Follow a few easy guidelines for your first smoothie at home.
A smoothie begins with adding the liquids. This can be either water, yogurt, juice, or milk.
The refreshing part of the smoothie comes in second. The second step is thus adding the frozen ingredients, which are usually ice or fruit.
The third step is adding bulkier ingredients, the ones you need to chop into cubes or slices like veggies or other bigger fruit.
Next, add any other optional ingredients required like any kind of spices, peanut butter, vitamin, or protein powder. (*)
Lastly, blend everything at low speed in the beginning and readily increase the speed to achieve the desired consistency.
You might need to try a few times to get the right consistency you like.
Additional smoothie-making tips.
Things to keep in mind with the process of smoothie making.
Keep in mind the amount of ice. Too much ice will make it chunkier.
Too many frozen ingredients will make it more like a sorbet, which even if it sounds tasty, will be harder to drink with a straw.
Greek yogurt is great for more smoothness and won't ruin your diet.
Make sure the milk you're using isn't sweetened or high in lactose. You can add stevia later if required, but sweet milk can damage your diet.
Don't be afraid of spices, but make sure you're not allergic to any of them, and don't add too much as it can be harder to swallow.
Don't be afraid to experiment and be patient with blending. Sometimes it takes longer depending on the ingredients used, and their texture.
Clean the blender immediately after use. Few things are more frustrating than having to clean dried-up smoothie parts from yesterday.
Let's take a closer look!
Using a blender
The ideal way to make a smoothie is by using a blender of course. This doesn't mean you can't make your smoothie at home with a more budgetary device.
A blender stick or a more inexpensive blender should work just fine. Where we advise investing in a more powerful kitchen tool is if you need to use it every day.
The secret?
The best path to take on your journey to finding a blender for your tropical smoothie keto friendly style is to look at power. (*)
A blender that just spins the blades really fast, doesn't mean it has power, just speed. So keep that in mind when shopping for a blender.
A few other basic tools required
Besides a blender and ingredients, you may also need some other tools to make a smoothie at home.
measuring cups
container to store extra smoothie
spatula
tablespoon
There could be more tools that you may need, but that is something you'll solve in the moment.
How to store a smoothie?
When it comes to smoothies there isn't a great way to store them for later. Usually, we advise a smoothie to be consumed fresh, so make a batch you know you'll consume.
But still!
Sure, you can't make a bigger batch and leave it for the whole week, but you can still make life easier with meal prepping for a smoothie.
So go for it!
measure all ingredients the day before or for the whole week
have enough ice in the freezer
prepare your container or cup
have seeds or other additional ingredients ready and at hand
Meal prepping is great for food and even for smoothies so that you have your breakfast on time and without much fuss about measuring ingredients in the morning. (*)
You also don't have to break the bank by buying frozen fruit from the store. You can simply buy fresh from a local farmer's market and freeze them yourself.
Besides freezing your fruit also gives you the perfect opportunity to make your personalized fruit mix.
Ingredients that go in a smoothie?
Several ingredients make up a smoothie. Every smoothie must have a liquid ingredient as a base, to begin with.
Without a liquid part, it is very difficult to blend and achieve the right consistency. We like using a ratio of 1/4 to 1/3 cup of liquid for each cup of solid ingredients.
Liquid keto ingredients
Of course, you have to keep in mind which liquid ingredients to use so that you maintain your ketosis. Luckily, many liquid options for smoothies are keto.
Water
Greek yogurt
Macadamia nut milk
Pea milk
Cashew milk
Flax milk
Solid keto ingredients (fruit and vegetable)
Frozen strawberries
Cucumber
Pumpkin puree
Frozen blackberries
Heavy cream
Almond butter
Dark chocolate
Cranberries
Leafy greens
Mint leaves
Cauliflower
Ginger
Zucchini
Kale or spinach
Raw cashews
What makes a smoothie, tropical?
When we refer to something as tropical we usually imagine warm sandy beaches, palm trees, and a refreshing coconut drink with a straw.
Simplistic we know!
That tropical nature is something that a smoothie will get from ingredients that grow at the tropics. Many of these ingredients offer a refreshing tasty kick and some are even keto.
Take a look!
Tropical liquid smoothie ingredients
Lemon juice
Coconut water (if you add a little in water as a spice)
Lime juice
Tropical solid smoothie ingredients
Pineapple – but only a little as it has more carbs than we recommend to be keto
Shredded coconut
Avocado
Lime slices
Guava – if consumed minimally
Acai berries
Lemon chunks
Mangosteen
Kiwi – in moderation
Cckee
Passion fruit – but not a lot
Our Favourite Keto Friendly Tropical Smoothie Recipe:
Refreshing and smooth, an avocado smoothie makes for a perfect tropical smoothie for the keto diet.
Ingredients for the avocado smoothie:
1 cup milk of choice: unsweetened almond milk, coconut milk (so that it's keto)
1/2 cup sugar-free condensed milk
2 large avocado
2 cups ice crushed
If you want to use fruit with this smoothie you can use some great ones that go well with avocado.
A few examples:
banana
strawberry
blueberry
Avocados provide a good source of good fats in the convenient and easy on-the-go smoothie.
A nice addition to the keto diet with anti-inflammatory properties, a golden milk smoothie brings in some spice too. 
Main ingredients:
2 tsp xylitol (by Now)
1 cup coconut milk
1 tablespoon ginger
1-½ tsp turmeric
1 tsp ground cinnamon
½ cup unsweetened almond milk
½ tablespoon coconut oil
⅛ tsp black pepper
The basis of this keto friendly tropical smoothie is the coconut. Both the coconut milk and coconut oil make it out to be creamy and refreshing with a twist of spice in combination.
We know what you may be thinking, mango and banana are not favorable for the keto diet. However, you can still get the flavors if you use extracts.
This way you'll have a tropical smoothie that can be keto.
Ingredients to use:
¾ cup unsweetened coconut milk
7 large ice cubes
2 tablespoons golden flaxseed meal
¼ cup sour cream
20 drops of liquid Stevia
1 tablespoon MCT Oil
¼ teaspoon blueberry extract
¼ teaspoon banana extract
½ teaspoon mango extract
Enjoy your warm vacation days with this flavorful smoothie, and not worry about it ruining your keto diet.
Nothing quite says tropical like oranges and lemons. Unfortunately, oranges are a little too high in sugars to make on the keto-approved list, but lemons are perfect.
What to use:
zest and juice 1 lemon
1 cup Two Good Vanilla Yogurt
½ cup ice
1 tbs low carb simple syrup, optional
¼ cup heavy cream
⅛ tsp turmeric
Refreshing and rich in vitamin C, this smoothie is one of our favorites and we highly recommend it.
FAQs:
What tropical fruit are not keto?
Tropical fruits are notoriously delicious but not all of them can have a place in the keto diet. This is because tropical fruit usually has higher amounts of carbs. (*)
Papaya
Banana
Dragon fruit
Rambutan
Orange
Choose your ingredients wisely.
How to avoid watering down the smoothie with ice?
Ice is a staple ingredient in many smoothies but if you want to have a nutritious smoothie, maybe you don't want to water it down too much.
To keep that refreshing effect to a smoothie you can implement some tricks.
We suggest:
Chilling all the ingredients a day before
Freeze small fruit to blend in the smoothie
Make small frozen juice cubes instead of using water
These simple solutions will keep your smoothie fresh and full of flavor.
When to have smoothies?
Smoothies can sometimes be so rich in nutrients that they can replace a meal. Breakfast smoothies are some of the best to provide energy for the day.
How to add some crunch to your smoothie?
Smoothies are so aptly named for their smooth texture so we sometimes seek to add some crunchiness to them.
To do this simply use a few choice seeds like:
Not only will these seeds add crunchiness but also include healthy fats and nutrients. (*)
What additional ingredients to use in a tropical smoothie keto style?
It may seem like the options for smoothies are minimal when you're on a keto diet. But a lot of imagination goes into a smoothie, not just to be keto but to have a tropical style.
You can use a slew of additional ingredients that bring both flavor and function to a smoothie.
cocoa powder (unsweetened) – perfect for a chocolaty flavor
cinnamon – a little spicy kick
food protein powders like mushroom powder, fruit powder, spirulina
stevia – for added low carb sweetness
instant coffee powder
We can also argue that since cocoa and coffee need tropic temperatures to grow, they too can be considered tropical ingredients.
Should I let the smoothie sit?
A smoothie that turned out very frothy might need a second to rest before you consume it. But this is not the case for every smoothie.
Some smoothies will separate very quickly so letting them rest may not be the best. It depends on what consistency you obtained.
A thicker smoothie can sit for a while longer than a thin one. It will take some trial and error with each smoothie.
To sum up
A tropical smoothie keto friendly is a perfect match for the warm season and your keto diet. The flavorful tropical ingredients complement summer with its refreshing bite.
We know that tropical fruits are not exactly the best for a keto diet, and, indeed, many of them can only be included in moderation.
But luckily many other alternatives can fit very well within the diet. Your tropical dream is easily achievable with the right ingredients.