We've all been there, it's a late Friday and you have no energy to cook but still want to maintain your keto diet.
Well, you don't need to be a chef to have a proper keto meal fast. Check out some lazy keto meals recipes for those days when you're just not in the mood to cook too much.
The good part?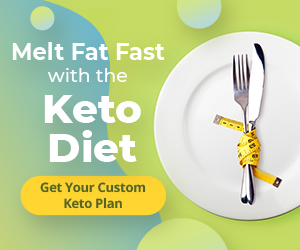 Keto is a simple diet and with a few base ingredients, you have a quick keto approved meal, perfect for those lazy days. 
Let's get started!
The 8 Quick and Easy Lazy Keto Meals
We suggest the easiest type of dish for anyone, but especially for keto, in the form of a casserole. This one can be made with either spinach or broccoli.
Nutritionally bacon and chicken are both ideal for the keto diet and comparatively have similar values.
Around 1 ounce of bacon has:
Total Carbohydrates 0.4 grams
Potassium 114.7 milligrams
Dietary Fiber 0 grams
Sugars 0 grams
Protein 8 grams
For 1 ounce of chicken we get:
Total Carbohydrates 0 grams
Potassium 57.7 milligrams
Dietary Fiber 0 grams
Protein 6.7 grams
Everything is put together and baked in the oven without much fuss to it. Bacon, chicken, and cheese all are perfect options for keto due to their high fat content.
The addition of garlic makes for a tasty meal and brings in some of its health benefits like reducing the severity of a common cold. (*)
A recipe that is admittedly a little heavier on the ingredients list, but we believe it to be a very simple recipe to make on specific occasions like St. Patrick's day.
Corned beef usually has some carbs but it's still ok for the keto diet.
One piece of corned beef would have:
Total Carbohydrate 1.5 grams
Dietary Fiber 0 grams
Sugars 0 grams
Protein 58.1 grams
This rainbow of ingredients makes for a tasty meal and is nicely complemented by the two sauces it comes with.
It's a slow cooking meal but it's pretty straightforward and will not take that much energy to make. It's a meal that can be left to cook while doing other chores if needed.
This is a meal you can easily make with some leftover ingredients around the home.
We believe omelet is a low effort meal in general and this one come with great flavors and textures. Fast and easy to make for a perfect lazy keto meal.
Prawns are quite low on carbs generally and 5 grams or prawn will have:
Total Carbohydrates 0.1 grams
Dietary Fiber 0 grams
Protein 1.1 grams
Sugars 0 grams
Packed with so many tasty additions, the prawn brings not only interesting texture and flavor to it but some nutritional benefits as well.
Prawns are a very good nutritious addition to a keto meal as they bring in vitamins like B-6 and B-12. Niacin is linked to muscle build-up and red blood cell replenishing. (*)
A super easy recipe that we think anyone can make is chicken with broccoli. This little tree looking veggie is great to add to your keto diet.
Broccoli has always been considered a healthy food and even keto benefits from its low carb count.
For 91 grams of broccoli carbs we get:
Total Carbohydrate 6 grams
Dietary Fiber 2.4 grams
Protein 2.6 grams
Sugar 1.6 grams
This dish is mostly done by stir frying everything with butter and after 20 minutes you have your keto meal.
A good source of vitamins K and C, broccoli offers many benefits to your diet.
Some benefits include:
Now we know that a soup doesn't sound that lazy to make in practice but this one is quite easy and fast to make.
This recipe is intentionally simplistic with only a few ingredients and will provide a fast meal in about 20 minutes.
Cheese as the main ingredient for soup is quite novel but its nutritional data make it ideal for keto.
For 1 ounce of cheddar cheese we can expect:
Carbs: 1 gram
Calories: 114
Fat: 9.4 grams
Protein: 6.4 grams
Broccoli and cheddar cheese go very well together and in combination with heavy cream makes for a nice keto dish. Simmering gets everything easily cooked enough to turn to a puree.
We suggest you add some grated cheddar on top. Broccoli is considered a healthy food for a reason and this dish brings it in an interesting flavorful meal. (*)
Another frying recipe with some added condiments brings chicken and mushrooms with some interesting flavors.
Cooking this will take about 40 minutes and you will have a 4 servings meal for the family.
Mushrooms are an interesting ingredient to include with keto and they bring about some variety to a keto meal.
One cup of white mushrooms contains:
Carbs: 3 grams
Calories: 21
Fiber: 1 gram
Protein: 3 grams
Fat: 0 grams
Using mushrooms for a meal like this brings some interesting textures but also a few health benefits. Mushrooms can be a good source of vitamin D, phosphorous, and copper. (*)
Only 4 to 5 minutes is what it takes to cook these prawns and the buttermilk dressing really brings the flavors home.
Buttermilk is one ingredient that finds its place in the keto diet with some difficulty. About one cup of cultured buttermilk offers the following nutritional values:
Protein: 8 grams
Calories: 98
Carbs: 12 grams
Fat: 3 grams
The combination of prawn and buttermilk makes for a good lazy keto meal but a balance must be met here. Buttermilk is something to use in moderation so as not to exceed carb intake. (*)
Pork chops can be overcooked and turn slightly dry, but we think you can make an aromatic meal with a selection of herbs.
Pork chops require some attention so that they are well and truly cooked but not overdone. We suggest you serve this dish with a side of your preferred salad.
Pork chops work perfectly for the keto diet because of their low carb and high fat content. 6 ounces of pork chops are packed with the following:
Total Carbohydrate 0 grams
Dietary Fiber 0 grams
Total Sugars 0 grams
Cholesterol 149.6 mg
Rosemary is a flavorful ingredient that not only brings great taste but is also highly useful for its beneficial properties, and it has been used for its therapeutic effects. (*)
FAQs
What simple foods can you eat on keto?
A combination of low carb veggies with meat, herbs, or even some seeds and nuts for your salad are a few simple foods that you can have on the keto.
What meals should I eat on keto?
Frittata or omelets with eggs, steak with any kind of meat either in a skillet or just fried, soups with keto veggies, all these and more are a few examples of meals.
The keto diet seems limiting at first but in fact, it has quite an array of diversity.
What are the top 10 keto foods?
Many food products can be included with the keto, as long as they stay within the carb limit for the diet to work.
Some foods are automatically to be excluded from the keto diet, such as sugar or honey, while others are more keto friendly. There are also some in-betweens that require moderation.
What does this look like?
What are lazy keto foods?
To be ready for a lazy keto meal you need to know what food to use and we suggest you follow the cardinal rules of the keto diet.
Stick to low carb food products such as fish, meats, full-dairy, and veggies that don't contain starch. Combining any of these with a minimum effort you get a lazy meal.
Conclusions
Keeping up with your keto is an everyday endeavor, but you don't have the energy to cook huge complicated meals each day.
So then what?
In order to maintain your ketosis, you will have to get creative and prepare lazy keto meals that require less effort but that can still be eaten while on the keto.
But you're in luck!
There are many options for you to try during your keto diet without running the risk of endangering your keto streak.