Home to Hollywood and plenty of dining hotspots, you would expect that eating out on keto would be a breeze when you're in Los Angeles. (*)
But a sneak peeks at the city's restaurant Yelp reviews will reveal that eating keto in the City of Angels is not as easy as thought it would be. Browse the reviews, and you'll seldom find a dining spot with the words–low carb or keto.
Does this mean it's impossible to eat out and stay on keto diet in Los Angeles? Of course not!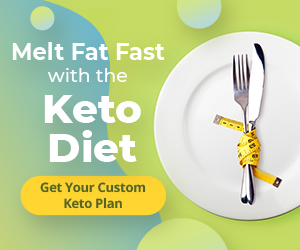 All you need is to do your homework, and you can surely come across a few establishments where you can enjoy eating keto.
The good news is, we've already done the research! If you want to enjoy eating out without worrying about your keto diet, here are the top keto Los Angeles dining spots that you should not miss out on!
It was not an easy feat, but we've managed to round up a few LA dining establishments downtown that will serve you keto-friendly options that will surely satisfy both your cravings and dietary needs:
1. Sevan Chicken Rotisserie
Address: 601 W Glenoaks Blvd, Glendale
Website: https://www.sevanchicken.com/
Contact Number: 818-244-1424
Opening Hours:
– Daily: 11:00 AM- 10:00 PM
When it comes to getting your fat and protein requirements, nothing beats a delicious chicken! The good news is you can find one of the best Mediterranean-style chickens in LA at Sevan Chicken Rotisserie. In addition to chicken, they also offer meat skewers and kabobs, which are all great keto-friendly options!
How to Order:
Skip the hummus and go for the moutabal, which is an eggplant dip. You can also opt for their green salad if you want a fiber-rich side.
What to Order:
¼ Lunch or ½ Dinner Special
For these meals, you can get either a quarter or half of their famous Mediterranean-style chicken plus 2 sides, pita, and sauce. Make sure to ask the server to hold the pita bread to keep the meal low carb.
If you're in the mood for kebabs, you can go for either their chicken kebab or filet mignon skewer. Skip the pita bread and go for the side salad instead.
2. Soh Grill House
Address: 27 N Raymond Ave Pasadena CA
Facebook: https://www.facebook.com/sohgrillhouse/
Contact Number: 626-714- 7760
Opening Hours:
– Mondays to Thursdays: 5:00 PM – 10:00 PM
– Fridays to Sundays: 12:00 PM – 3:00 PM, 5:00 PM – 10:00 PM
When it comes to keto meals, Korean BBQ is always a great idea! The Soh Grill House is one of the best places to visit if you wish to enjoy different types of beef and cuts of meat and a wide range of keto-friendly and low carb sides (e.g., steamed egg, kimchi, spinach, and many more).
How to Order:
If you're on strict keto, stick only with plain or unmarinated meats since some marinades contain a bit of sugar.
What to Order:
Unlimited Korean Barbecue
Satisfy your meaty cravings with their unlimited Korean barbecue, which comes with different types and cuts of meats. Make sure to take advantage of their healthy sides as well!
3. Tam O' Shanter
Address: 2980 Los Feliz Blvd Los Angeles CA
Website: https://www.lawrysonline.com/tam-o-shanter/
Contact Number: 323-664-0228
Opening Hours:
– Mondays to Fridays: 11:00 AM – 2:00 PM, 5:00 PM – 9:00 PM
– Saturdays and Sundays: 11:00 AM – 2:00 PM, 4:00 PM – 9:00 PM
The first thing people on keto diet look for in a restaurant menu is meat. At Tam O' Shanter, you'll certainly get the best type of meat that you can enjoy in LA—a massive cut of tender and flavorful beef rib!
How to Order:
While most of the meaty dishes at this restaurant are perfect for keto, you must watch out the sides. The ribs come with 3 types of side fishes—mashed potatoes and gravy, creamed corn or spinach, and horseradish. Among these three, it's only the horseradish that can be considered keto-friendly.
What to Order:
This is the most popular and traditional cut—the world-famous prime rib that the restaurant is known for.
Aside from horseradish, you can also enjoy your prime rib with a vegetable dish. One of the best salads is the Atwater Wedge which contains smoked bacon, romaine lettuce, cherry tomatoes, and blue cheese.
4. APL Restaurant/ APL BBQ
Address: 1680 Vine St Los Angeles CA
Website: https://aplrestaurant.com/
Contact Number: 323- 416- 1280
Opening Hours:
– Tuesdays to Saturdays: 5:00 PM – 10:00 PM
– Sundays and Mondays: Closed
Steak is one of the best meats you can have on keto as these are not just zero carb but also high fat. APL restaurant is known to be one of the best steakhouses in the City of Angels, so it's a definite must-try if you want to eat out on keto.
How to Order:
The APL Steakhouse Menu is pretty straightforward. Stick with the steaks, add in a low-carb appetizer, and choose your sides wisely.
What to Order:
In addition to the juiciness and tenderness of their steaks, what makes the food in APL stand out is they use wet-aged, hormone- and antibiotic-free steaks.
APL offers a roasted cauliflower dish made up of cauliflower puree, charred scallion, and pepper relish in true keto fashion.
5. Otium LA
Address: 222 South Hope St Los Angeles CA
Website: https://otiumla.com/
Contact Number: 213-935-8500
Opening Hours:
– Wednesdays and Thursdays: 5:00 PM – 9:00 PM
– Fridays to Saturdays: 5:00 PM – 10:00 PM
– Sundays: 5:00 PM – 9:00 PM
– Mondays and Tuesdays: Closed
Established by Chef Timothy Hollingsworth, the menu of Otium LA is inspired by rustic cooking with wood fire using sustainable ingredients that are grown and harvested from the garden in the restaurant's mezzanine.
How to Order:
When ordering at Otium LA, you'll find lots of keto-friendly dishes. However, it's important that you ask the server if the sauces of the dishes are low carb or keto compatible. If not, ask them to hold the sauce.
What to Order:
This seemingly simple dish will tickle your taste buds as it's seasoned with the citrus flavor of lemon, herby thyme taste, and savory garlic.
Enjoy one of the best keto-friendly dishes, which feature duck confit and garlic sausage.
6.  In-N-Out Burger
Address: Multiple Locations
Website: https://www.in-n-out.com/
Contact Number: 800-786- 1000
Opening Hours: Varies depending on location
We know that this isn't exactly a restaurant, but this one is worth mentioning since it's one of the few fast food centers that can cater to the restrictive needs of keto dieters. Their Protein-Style/ Lettuce-Wrap Burgers are the main reasons why we included this fast food in this list!
How to Order:
Ask for the Lettuce-wrap/ Protein-style burgers. Don't forget to hold the sauce if you're on a strict ketogenic diet!
What to Order:
Order your burgers animal-style, and you'll get a mustard-cooked beef patty, tomato, and lettuce.
For this option, you'll get the content of the burger wrapped in lettuce instead of a bun.
This is another keto favorite that will give you two freshly grilled burger patties with two American cheese slices in between.
7. Sustainabowl
Address: 8338 Lincoln Blvd
Website: https://eatsustainabowl.com/
Contact Number: 909-787- 8246
Opening Hours:
– Daily: 9:00 AM – 9:00 PM
Suatainabowl is not your usual run-off-the-mill poke and acai bowl joint. The Head Chef Justin Snyder is dedicated to delivering meticulously prepared bowls that are both satisfying and nutritious. They prepare their famous bowls following sustainable sourcing principles and low-waste initiatives in their relaxing Silicon Beach spot.
How to Order:
Their signature bowls are all to die for. Unfortunately, these contain rice, so make sure to ask the server to hold the rice so you can enjoy the bowls' goodness sans the unwanted carbs. For their signature bowls, you can choose from ahi, salmon, or albacore. Oh, they have a Paleo bowl as well!
What to Order:
This comes with Togarashi Spice, Tokyo Zen Sauce, furikake, pickled ginger, yuzu, scallions, and chickpeas. Skip the chickpeas and coconut rice.
The bowl comes with an avocado base placed on top of scraped fish belly with gochujang, aji Amarillo, crispy onions, crispy shallots, scallion, pickled ginger, passionfruit, and seaweed salad. Skip the passionfruit and coconut rice.
8. Q Smokehouse
Address: 300 S Pine Ave, Long Beach, Los Angeles CA
Website: https://www.q4bbq.com/
Contact Number: 562- 436- 9260
Opening Hours:
– Mondays to Thursdays: 12:00 PM – 9:00 PM
– Fridays to Sundays: 12:00 PM – 10:00 PM
For a taste of the South, Q Smokehouse is the best place to be! In here, you can definitely satisfy all your keto-friendly barbecue cravings minus the carbs, guilt, and worry!
How to Order:
If you're on strict keto, stick with the beef patties and unmarinated meats. Ditch the dips too.
What to Order:
This features a pound of rib tips served with buffalo chili dipping sauce and pickled onions.
For this meal, you can choose between baby back ribs or St. Louis Ribs. This is served with your choice of 2 sides and cornbread. Skip the cornbread and go for steamed broccoli side.
9. The Lobster
Address: 1602 Ocean Ave. Sta Monica, CA
Website: https://thelobster.com/
Contact Number: 310-458- 9294
Opening Hours:
– Mondays to Thursdays: 12:00 PM – 9:00 PM
– Fridays to Sundays: 11:30 AM – 10:00 PM
A lobster restaurant that overlooks the Santa Monica Pier, The Lobster, is a restaurant that has specialized in California and Maine Spiny Lobsters for over a century now. With their dishes made using locally sourced and fresh ingredients and seafood, it doesn't come as a surprise that this is a go-to seafood spot for keto dieters.
How to Order:
For their entrees, watch out for anything that contains breadcrumbs or any dish that comes with rice, while you should definitely avoid high-carb sides like fries, mashed potatoes, and green beans.
What to Order:
Wild Dungeness Crab Gumbo
This comes with organic chicken, gulf shrimp, and andouille sausage. This comes with rice, so don't forget the server to hold it.
Steamed Alaskan King Crab Legs/ Grilled Maine Lobster
The seafoods are seasoned with lemon and drawn garlic butter for that subtle yet rich taste.
10. Sqirl
Address: 720 N Virgil Ave Los Angeles CA
Website: https://sqirlla.com/
Contact Number: 323- 284- 8147
Opening Hours:
– Daily: 8:00 AM – 8:00 PM
If you wish to catch up with your friends over coffee, Sqirl LA is a minimalistic café you would want to check out. Their menu is packed with breakfast and lunch dishes that are inspired by different cuisines all over the world.
How to Order:
The omelets are a big hit and are mostly keto-friendly, so they are great options. Salads are excellent choices too.
What to Order:
These are eggs served with shu greens so you can get your daily dose of fiber.
To amp up on the greens, you should try this, which it's made of marinated feta, Kong tomatoes, barley, niçoise olives, pepperoncini, and Greek vinaigrette. You can boost its protein content by adding pulled chicken.
In Summary
Well, it seems as if it's not hard to enjoy keto when you're on the City of Angels after all!
While it's true that most of these restaurants don't label themselves as keto, you can still enjoy their offering while on keto. The key is always to do your research in advance. Browse the restaurants' menus ahead of time so you can have a fairly good idea of which dishes you should avoid and which to order.
But most of all, don't hesitate to ask!
The servers in these restaurants are dedicated to delivering excellent customer service, so they can certainly help you find a dish that suits not just your personal preference but also your dietary needs.
All you need to do is ask!
Up Next: Top 10 Keto Friendly Restaurants in Houston to Get Your Low Carb Fix
Looking for more keto-friendly fast food around, check this list