We have some excellent news for you—Cheesecake Factory is now offering a low-carb cheesecake!
That's fantastic news, right?
Does this mean you can finally have a bite of your favorite cheesecake even if you're on keto?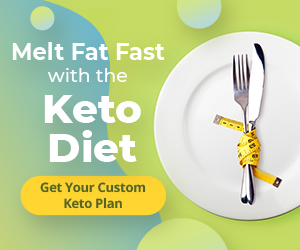 Not so fast, my friend.
You still need to know some things about this so-called low-carb cake. And we will share everything you need to know about "low carb at cheesecake factory" in this article.
What is The Healthiest Cheesecake at Cheesecake Factory?
We all know cheesecakes to be filled with sugar, especially those with extra toppings and flavors.
Even their original cheesecake (plain cheesecake) contains high amounts of sugar and won't be considered healthy.
With that said, the healthiest cheesecake at Cheesecake Factory is the Low-Licious Cheesecake as it has no sugar added and is gluten-free!
Does Cheesecake Factory have a low-carb cheesecake?
Yes, they have.
The Cheesecake Factory offers two low-carb cheesecake options—the plain Low-Licious Cheesecake and the Low-Licious Cheesecake with Fresh Strawberries.
How many carbs are in Cheesecake Factory low carb cheesecake?
But how many carbs are there in their low-carb cheesecake? Here are the nutritional facts of the low carb cheesecake:
Low-Licious Low Carb Cheesecake
In one slice, you'll get 570 calories, 44g fat, 10g protein, 7g fiber, and 30g net carbs.
Low-Licious Low Carb Cheesecake with Strawberries
Since this one has fresh strawberries, it has higher carbs and calories. You'll get 580 calories, 44g fat, 10g protein, 8g fiber, and 31g net carbs.
Is Cheesecake Factory low carb cheesecake keto-friendly?
Here's the biggest question of all.
Since the Low-Licious cheesecake is considered low carb, will it also be regarded as keto-friendly?
We're going, being honest with you—it won't be. The low-Licious cheesecake indeed is the healthiest and low-carb cheesecake in the Cheesecake Factory line.
However, the carbohydrate content—31g and 30g net carbs– are not low enough to suit the keto diet requirements, around 50g daily.

(*)
If you want to stay in ketosis, we suggest that you avoid ordering any of these cheesecakes.
Learn more: Is cheesecake keto friendly?
How Can You Enjoy the Cheesecake Factory's Low-carb cheesecake?
But if you wish to have a taste of your favorite cheesecake, you can still consume their low-carb cheesecake.
Here are some tips on how you can have your low carb cheesecake (and eat it) and still stick to your keto diet:
Eat carb-free food (eggs, fish, chicken, and other meats) for the rest of the day.

Skip the cheesecake crust to minimize your carbohydrate consumption.

Share the slice of cheesecake with a friend. In this way, you'll share the calories and carbohydrates with your friend too!

Last but not least, pair your cheesecake with a low-calorie Cheesecake Factory meal. You may also want to check out their Skinnylicious menu.
To know what your low-carb options are, continue reading the following sections!
What Can You Eat at The Cheesecake Factory on Keto Diet?
While it's sad that you can't consume their low-carb cheesecakes when you're on a keto diet, we have some good news for you!
There are still plenty of low-carb options at the Cheesecake Factory that you can choose from. Here are some of them:
Low Carb Appetizers
Let's start the menu with their low-carb appetizers. Here are our recommendations:
1.
Stuffed Mushrooms
The mushrooms are stuffed with Fontina and Parmesan Cheese then cooked with herbs and garlic in wine sauce.
You'll get 510 calories, 42g fat, 15g protein, 4g fiber, and 15g net carbs in an order.
2.
Buffalo Wings
For some, this may just be an appetizer, but for keto dieters, this is one of the most flavorful dishes you can get from Cheesecake Factory.
These fried wings are covered in hot sauce and served with low-carb blue cheese dressing and celery sticks on the side.
This dish has a nutritional content of 1120 calories, 69g fat, 109g protein, 2g fiber, and 14g net carbs.
Low Carb Entrees
Now, let's proceed with some of the most keto-friendly Cheesecake Factory Entrees.
3.
Pan seared Branzino with Lemon Butter
The pan-seared branzino with lemon butter features a sautéed white fish served with lemon and fresh vegetables. The combination of fish and vegetables makes this a well-rounded dish for people on a keto diet.
One order will give you 880 calories, 71g fat, 47g protein, 4g fiber, and 10g net carbs.
4.
Grilled Branzino with Mediterranean Salsa
To add more flavor to the delicate and mild taste of branzino, this food was charbroiled. It's then topped with garlic, tomatoes, herbs, and olive oil. This is served with fresh vegetables on the side.
You'll only get 540 calories, 28g fat, 56g protein, 5g fiber, and 9g net carbs in one meal.
5.
Seared Tuna Tataki Salad
Their seared tuna tataki salad features a lightly seared fresh Asahi served rarely. It comes with a side salad made of mixed greens, tomato, avocado, and wasabi vinaigrette.
When you eat one serving, you'll get 490 calories, 29g fat, 42g protein, 5g fiber, and 12g net carbs.
Other Meals
Herb Crusted Salmon Filet (hold the mashed potatoes)

Miso Salmon (Hold the White Rice)

Carolina Grilled Salmon (hold the sweet potatoes)

Carne Asada Steak

Chargrilled New York Steak (hold the mashed potatoes)

Steak Diane (hold the mashed potatoes)

Grilled Ribeye Steak (no mashed potatoes)

Filet Minion (without mashed potatoes)
Low Carb Burger and Sandwich Options
Yes, you can order their burgers and sandwiches too. Just make sure that you order it bunless or breadless to keep it keto.
6.
Factory Turkey Burger
This includes a turkey patty topped with fried mushrooms, spices, and garlic. It's charbroiled with avocado, Fontina cheese, tomato, grilled onion, arugula, and garlic aioli.
One turkey burger will give you 1050 calories, 63g fat, 56g protein, 10g fiber, and 57 net carbs.
Remove the bun and maybe hold the sauce to keep it keto compliant.
7.
Chicken Salad Sandwich
This is possibly one of the most filling sandwiches you can ever enjoy in the Cheesecake Factory.
It has chicken strips, mayo, roasted almonds, lettuce, and Grilled Brioche bread. You can choose from two sides—fries or side salad.
The sandwich contains 1100 calories, 70g fat, 50g protein, 8g fiber, and 68g net carb.
Since you're on keto, we recommend going for the salad and, of course, order this without the bun!
8.
Old Fashioned Burger
This includes a charbroiled burger patty topped with mayonnaise, tomato, onion, lettuce, mayonnaise, and pickles. This is served with a side salad or French Fries.
It contains 990 calories, 60g fat, 46g protein, 3g fiber, and 61 net carbs.
We recommend ordering this without a bun and choosing a side salad instead of fries.
9.
Stuffed Cheddar Burger
This features a charbroiled burger patty that's stuffed with American and cheddar cheese, grilled onion, pickles, tomato, lettuce, and their special sauce.
Finish this burger, and you'll get 1180 calories, 74g fat, 59g protein, 3g fiber, and 67g net carb.
To make this keto, hold both the bun and the sauce.
Low Carb Breakfast and Brunch Options
The good thing about Cheesecake Factory is they have an extensive range of brunch and breakfast meals. The best thing is these are offered all day long! Below are some of the keto-friendly selections that they have:
10.
Farm Fresh Eggs
This is probably the simplest yet most keto-compliant breakfast meal that you can have. This features two eggs cooked in any way you like.
It's usually served with either potato, tomatoes, bagel, toast, or English muffins.
Ask the server to hold the potatoes and bread, and you'll only get 260 calories, 20g fat, 17g protein, and 3g net carbs.
You can also choose to add a side order of bacon, giving you around 4g net carbs, or a side of grilled ham containing around 1g net carbs. It's worth it, though, since these choices can help you feel full for longer.
11.
Omelet
You can go for a plain omelet to give you 610 calories, 13g fat, 22g protein, and 2g net carbs.
You also have the option to add up to four toppings (cheeses, meats, vegetables). The most amount of carbohydrates that the toppings may have would be 3 grams.
12. California Omelet
This one is highly recommended as it contains two keto favorites—eggs and avocadoes. This omelet also has mushrooms, tomatoes, shallots, garlic, two types of cheese, and sour cream.
This omelet's nutrition content is 1140 calories, 96g fat, 57g protein, 3g fiber, and 8g net carbs.
Spinach, bacon, mushroom, and cheese omelet.
Since omelet is a solid keto choice, here's another option for you. This one contains spinach, green onions, mushrooms, bacon, and cheese.
This one has 700 calories, 57g fat, 41g protein, 1g fiber, and 6g net carbs.
Skinnylicious Menu
The Cheesecake Factory offers their Skinnylicious menu, a collection of dishes with their signature rich taste but with lesser calories!
13.
Crispy Crab Bites
These are bite-sized crab cakes served with mustard sauce. These are enough to fill you up, but you may want to add an order of asparagus or side salad to satisfy the meal.
An order of crispy crab bites will give you 410 calories, 31g fat, 15g protein, 2g fiber, and 17g net carbs.
14.
Skinnylicious Tuscan Chicken
Chicken breasts tend to be bland. The great thing about this dish is that the chicken is grilled, which has that smoky flavor that most people like.
The smokiness is then balanced with the tartness of the tomatoes, artichokes, and capers.
The fresh basil and balsamic vinaigrette add a unique taste to the dish. It's served over Farro and topped with vegetables.
Finish this plate, and you'll get 590 calories, 21g fat, 81g protein, 5g fiber, and 14g net carbs.
Ask the server to remove the Farro to reduce the dish's carbohydrate content further.
15. Tossed Green Salad
This includes mixed greens, assorted veggies, tomatoes, croutons, and your choice of dressing.
An order of this salad will give you 140 calories, 6g fat, 5g protein, 4g fiber, and 15g net carbs.
Ask them to remove the croutons and go for a low-carb dressing to lower the carbohydrate content.
16.
Skinnylicious Factory Chopped Salad
This features the perfect blend of Julienne Romaine, Tomato, Grilled Chicken, Bacon, Apple, Corn, and their low-calorie vinaigrette.
A single order contains 530 calories, 30g fat, 35g protein, 10g fiber, 24g net carbs.
We recommend asking them to remove the corn, tomato, and apple slices to reduce the carbohydrate content.
17. Little House Salad
This fiber-rich salad contains carrots, cucumbers, mixed greens, and tomatoes tossed in their vinaigrette.
A serving of this salad will give you 260 calories, 24g fat, 2g protein, 2g fiber, and 8g net carbs.
Top 13
Cheesecake Factory Dishes to Avoid on Keto
The low-carb cheesecake can be suitable for keto if you'll make the necessary adjustments that we mentioned. Unfortunately, there are dishes in the Cheesecake Factory menu that won't be suitable for keto. These are:
Chicken Taquitos

Baked Potato Tots

Spring Rolls

Samosas

Crispy Fried Cheese

Dynamite Shrimp

Quesadilla

Fried Chicken

Egg Rolls

All Specialty desserts

All Ice Creams

All kinds of cheesecakes

All Flatbread Pizzas
Our Favourite Keto Cheesecake Recipe:
Get Recipe: chocolatecoveredkatie.com
Final Words
Even though some restaurants offer low-calorie and carbohydrate food, the Cheesecake Factory Low carb cheesecake is not the best dessert option you should have while on keto.
Eventually, it will exceed your allowed carbohydrate consumption in a day, and fat will start forming under your belly.
There are ways to incorporate this dessert into your keto diet (doing cheat meals), but that would only work if you're not on strict keto.
If you're on strict keto, the best option that you have is to make your low-carb cheesecake. You can also try making other low-carb desserts so you can satisfy your sweet tooth without sacrificing your diet.
You can also check out our recent article on eating low carb at Arby's, one of the best restaurants to hang out at during your weekends.