When you're on keto, eating low carb at Dunkin Donuts would be the last thing that would come to mind.
You're probably wondering that there's no way that you can incorporate anything from the Dunkin Donuts Menu in a low-carb keto diet, right?
Wrong!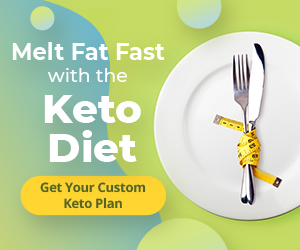 Here's the deal.
There are plenty of low-carb and keto-friendly options in their menu—breakfast sandwiches and wraps.
And it doesn't stop there.
They also have keto-friendly and sugar-free tea and coffee choices!
In short, you can eat in keto style at Dunkin Donuts, you just need to know which dish to order.
Still not convinced?
This article may just be the proof that you need, so keep on reading!
How to Order Keto at Dunkin Donuts
First things first, you need to know the basics of ordering at Dunkin Donuts to ensure that your meals will be well within the required keto macros (*).
To do that, here are some of the simple tips to keep in mind.
1.
Go for the breakfast sandwiches, but ditch the bread.
Yes, ordering a donut is a big no-no on the keto diet. That's why the next best option that you have is sandwiches.
But wait, those have bread too!
Well, here's a tip: ditch the bread. What do you get?
The fillings—a slice of bacon, egg, and cheese—all low carb and keto-friendly.
If you feel silly eating a breakfast sandwich with no bread, you can opt to replace the bread with two slices of the ham, so you would have something to hold your keto sandwich.
If you're worried about the added calories and carbohydrates that the sandwich sauces might have, you'll be happy to know that most of the breakfast sandwiches from Dunkin Donuts don't have too much sauce!
And if they do, you can simply ask the cashier to hold the sauces as well.
2.
Check out their wraps.
Aside from sandwiches, Dunkin Donuts has a wide range of wrap options.
While these are generally low carb, they still do contain a significant amount of carbohydrates. The bulk of the carbs that these wraps come from the flour tortilla, so the best tweak is to ask them to hold the flour tortilla.
But again, same with the sandwich tweak, you'll end up with a pile of meat and cheese with no wrap.
Here is our tip.
Ask the staff to replace the flour tortilla with lettuce. The addition of lettuce won't just cut down your carb intake but also boost your fiber consumption.
3.
Keep your coffee as simple as possible.
Most of the time, you go to Dunkin Donuts to order coffee.
While the vast array of coffee options they have are quite tempting, the best thing you can do to stay in your keto diet is to keep your coffee as simple as possible—black with non-sugar sweeteners.
But if you want something fancier, you can go for those too. Just make sure that they are still keto-friendly.
Fortunately for you, we'll discuss some of the best low-carb drink options at Dunkin Donuts in the next few sections.
4.
For other drinks, go for water or tea.
There's no way that sodas and juices will fit the requirements of your keto diet. If you're extra thirsty, a glass of cold water or unsweetened iced tea will do.
5.
Check the Dunkin Donut Nutrition Information.
The great thing about eating at Dunkin Donuts is they offer nutrition information on all of their meals, so it's easier for you to determine if a specific dish is keto-friendly or not.
All that you need to do is go to their website and look for the nutrition information section. (2)
Even if the menu says the meal is sugar-free, you should still check its nutrition information to be sure. After all, it's always better to be safe than sorry, especially with the keto diet!
Top 8
Dunkin Donuts Low Carb Dishes You Can Choose From
Choosing which meal to get from the Dunkin Donuts menu can be quite challenging.
Lucky for you, we've specifically compiled almost all of the Dunkin Donuts keto options that you have—from the wraps, sandwiches to coffees and teas.
We even included the Dunkin Donuts Keto sweeteners and creamer options that you can eat in case you're not in the mood for black coffee!
Are you ready? Let's go.
1.
Sweeteners
There are only two types of sweeteners at DD—table sugar and Splenda.
You should already know that table sugar is not allowed when you're on the keto diet. Fortunately, Splenda is one keto-friendly sweetener so that you can use it on any drink.
However, Splenda doesn't mix well with iced coffees. If you plan on ordering an iced coffee, we suggest that you bring your sweetener.
2.
Creamer Options
DD offers a wide range of creamers with different flavors—Boston Kreme, Coffee Cake, and Extra Extra variants. However, all of these creamers contain real cream and sugar, so using them is not a good idea.
Some branches may also offer almond milk as a creamer. While this contains lower carbs than regular milk, the version they have is sweetened, so it's not ideal.
One last thing, they have unsweetened cream. However, half of this cream's amount is milk, so it contains more carbs than your usual unsweetened cream.
Our tip is to bring your low-carb creamer. Or better yet, opt for a black coffee to be on the safe side.
3.
Flavor Shots Options
There is no other coffee shop that offers Flavor Shots—only DD. These shots are added to any drinks to add more flavors to them.
They provide a wide range of Flavor Shots options, including French Vanilla, Hazelnut Toasted Almond Blueberry Raspberry, and Coconut.
Here's the best news.
The Flavor Shots are all sugar-free and unsweetened, so it's great for people on the keto diet.
Please take note that the Flavor Shots are different from Flavor Swirls (3). This is important as the latter contains a higher amounts of sugars, so you'll surely get kicked out of ketosis if you get confused between the two.
4.
Coffee Options
Here are the nutrition facts of the different low carb coffee options, including iced coffee and hot coffee, in DD:
Plain Hot Coffee
Small: 5 calories and 1g net carbs

Medium: 10 calories, 1g net carbs, and 1g protein

Large: 10 calories, 2g net carbs, 1g protein

Extra Large: 15 calories, 2g net carbs, and 1g protein
Espresso Shot
5 calories and 1g carbs
Hot Americano
Small: 10 calories and 1g net carbs

Medium: 10 calories and 2g net carbs

Large: 15 calories and 2g net carbs
Plain Iced Coffee
Small: 10 calories, 2g net carbs, and 1g protein

Medium: 15 calories, 2g net carbs, and 1g protein

Large: 20 calories, 3g net carbs, and 1g protein
Original Cold Brew Coffee
Small: 10 calories, 2g net carbs, and 1g protein

Medium: 15 calories, 2g net carbs, and 1g protein

Large: 20 calories, 3g net carbs, and 1g protein
Avoid drinking coffee or cold brew coffee with cream, as the addition of cream can boost the drink's calorie content. It would be best if you also avoided coffees with skim milk as it can promote the drink's carb content.
5.
Tea Options
Whatever tea you'll choose, make sure that you choose an unsweetened one. With that in mind, you can go for iced green tea unsweetened or iced tea unsweetened to keep your carb consumption to a minimum.
Iced Tea Unsweetened
Small: 5 calories and 1g carbs

Medium: 5 calories and 2g carbs

Large: 5 calories and 2g carbs
Iced Green Tea Unsweetened
Small: 5 calories and 2g carbs

Medium: 5 calories and 2g carbs

Large: 5 calories and 2g carbs
6.
Breakfast Sandwiches Options
Once you ditch the bagel, croissant, or breakfast muffin, most of their breakfast sandwiches are already considered keto-friendly. Please note that we said most since some contain too much carbs even when you remove the bread.
To help you weed out those sandwiches that contain too many carbs, we've found some of the low carb variants below.
7.
All You Can Meat Breakfast Croissant
Perfect for the meat lovers (and especially for hungry people), the sandwich features two bacon strips, two ham slices, a sausage patty, American cheese, and egg placed in between a croissant.
After you toss out the croissant, this sandwich will give you
460 calories

4g net carbs

38g fats

25g protein
Sausage, Egg and Cheese Breakfast Sandwich
From its name, this sandwich contains one breakfast sausage, egg, and cheese in a breakfast muffin.
When you ditch the breakfast muffin, you'll get 370 calories, 3g net carbs, 32g fat, and 16g protein.
Bacon Egg Cheese Breakfast Sandwich
This features few slices of bacon, sunny side up egg, and American cheese in an oven-toasted flaky, buttery, and freshly made croissant.
Remove the bread, and you will get
210 calories

3g net carbs

17g fat

12g protein
Ham Egg Cheese Breakfast Sandwich
This sandwich will give you 2 slices of ham, egg, and American ham in an English muffin.
Hold the English muffin, and you can get only
180 calories

13g protein

3g net carbs

13g fat
Turkey Sausage Breakfast Sandwich
If you're craving for sausage patty, but you want something low calorie, you have the next option. The sandwich is made of a piece of turkey sausage, egg, cheese, and English muffin.
Finish this sandwich without the muffin, and you'll get
270 calories

19g protein

3g net carbs

19g fat
Egg and Cheese English Muffin
This one is the simplest type of sandwich you can ever find at DD since it only has a scrambled egg and American Cheese. The usual bread for this is English muffin.
Ask the cashier to remove the English muffin so you can get
150 calories

8g protein

3g net carbs

and 13g fat
Veggie Egg White Sandwich
For something light or a quick bite, the Veggie Egg White Sandwich is one meal you may want to try. This is perfect for vegetarians too as it doesn't contain any meat products.
The meal is consists of an egg-white omelet (with bell pepper), American Cheese, and a multi-grain bagel. Even if the bagel is multi-grain, it's still not a great idea to consume it on a keto diet.
Minus the bagel, the sandwich contains
130 calories

36 net carbs

32g fat

16g protein
8.
Wraps Options
Aside from breakfast sandwiches, DD also released a line of wraps referred to as Wake Up Wrap. These are made up of your choice of meat, scrambled/ sunny side up egg, cheese, and tortilla wrap.
While flour tortillas contain fewer carbs than a piece of bread, the amount of carbs in these dishes is still high enough to interfere with your keto diet.
With that said, it's still recommended that you hold the wraps when ordering any of these dishes to keep these low carb. There's no nutrition information about the restaurant's flour tortilla, so the nutrition facts provided below refer to the nutrition content of the dish, wrap included
Egg and Turkey Sausage Wake Up Wrap
This wake-up wrap is another low-calorie favorite and contains only
240 calories

13g fat

14g protein

15g net carbs
Egg Ham Cheese Wake Up Wrap
This one will give you
1

90 calories

11g fat

9g protein

15g net carbs
Veggie Egg White Wake Up Wrap
This contains the lowest calories among all of the wrap and sandwich options that they have at DD.
It only has
150 calories

7g fat

7g protein

15g net carbs
Since this contains bell pepper, it also has 1g of fiber.
Final Words
There you go.
These are all the low-carb, sugar-free, and keto-friendly options you have at Dunkin Donuts. Based on the list, you have plenty of food and drink choices at DD, making them one of the most keto-friendly coffee shops that we have today.
In addition to checking and ensuring that you reach the sufficient nutrition facts, you can take extra keto supplements to help you manage some keto-related side effects.
In case you are also asking how should you manage your diet at other restaurants like El Pollo Loco or Panda Express, we also have the full guide on that too.
Up Next: Top 23 Keto-friendly Fast Food Options To Try!