Did you know that you can still eat at fast-food restaurants even if you're on a ketogenic diet?
Yes, that's right!
While we don't advise that you eat fast foods often, there are a few times when you can't help but have to.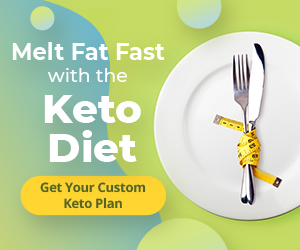 With that in mind, the least that we can do is to help you find the best fast-food restaurants to eat in and the best low-carb dishes to order.
One of our favorites is Jack in the Box simply because they offer a wide range of dishes that will not just satisfy your taste buds but will help you stick to your dietary restrictions as well.
To know what is the best Jack in the Box keto options, keep on reading!
How to Order Low Carb at Jack in the Box For Keto Diet
Among all the American fast-food restaurants, you'll have higher chances of enjoying low-carb keto options at Jack in the Box.
This is because they have an extensive menu from pasta to burgers to sandwiches and many more. The dishes that they offer range from carbohydrate-rich to low-carb options.
Another great thing about their menu is you can find a way to turn their regular dishes into low-carb options. Here are some tips on how to do that:
1. If you want to order a sandwich, hold the bun and sauce.
Sandwiches are some of the biggest hits in Jack in the Box, but as you may already know by now, bread is a big no-no. The good news is you have the option to ditch the bread.
If you feel that the sandwich will not be as filling without the bread, you'll be happy to know that most of their sandwiches are loaded with generous amounts of meat, eggs, and cheese.
They are sure to fill you up, but also unhealthy for your diet. Therefore, your solution is to add more meat to make it more satisfying.
Additionally, most of the sandwiches come with sauces. These sauces contain sugar and may be rich in carbohydrates, so you should ask them to hold the sauces too.
2.
Order a bunless burger and order a salad on the side.
From its name, these are burgers with no buns, so you'll mainly get a burger patty, Cheese, veggies, and other toppings.
Ask them to hold the fries or onion rings that usually come with it. Instead, order a side salad so you won't just lower your carbs intake but boost your fiber consumption as well.
3.
Choose hard shell over soft shell tacos.
While both shells contain carbohydrates, we recommended choosing the hard shell tacos.
They are easier to eat than the fillings of a quesadilla or soft shell tacos.
4.
Go for unsweetened drinks.
Since you're eating at a fast-food restaurant, most of the drink offerings you can choose from have high sugar content.
It would be best that you stick with water but if you want something more refreshing, go for unsweetened teas.
5.
Always check the nutrition facts.
We love this fast food restaurant because they provide their customers with all their dishes' nutrition facts. (*)
With this, you can check the macros of the meal that you're planning to get to ensure that it will fit your low-carb diet.
Top 11 Low Carb Options at Jack In The Box Menu
To help you determine what the Jack in the Box low carb options are, we've compiled some of the best low carb ones below:
1.
Grilled Chicken Strips
The Grilled Chicken Strips is one of the best options for the keto diet.
This is recommended for physically active keto dieters as these contain 68% protein.
If the dish comes with sauce, don't forget to hold the sauce. The good thing is the chicken strips are already flavorful in itself, so you won't need the dipping sauce to boost its taste.
But if you want to try it with the dipping sauce, go ahead as it comes with a flavorful ranch dressing. However, make sure to include that in your macro count.
You will get
250 calories

7g fat

43g protein

5g of net carbs
for one serving of the grilled chicken strips.
2.
Grilled Chicken Salad
Photo courtesy of jackinthebox.com
One of the protein-rich and low-carb options you have in Jack in the Box is the grilled chicken salad.
This dish includes grilled chicken strips, tomatoes, carrots, cucumber, croutons, lettuce, and carrots. It's served with a low-fat balsamic dressing.
We recommend this salad with grilled chicken as it comes with plenty of vegetables that would be good for increasing your fiber intake. However, we're a bit concerned with the sauce and croutons that come with it.
What we recommend when ordering the grilled chicken salad is to hold the croutons and the balsamic dressing. If you're planning to order the salad with grilled chicken, you can try replacing the dressing with a ranch dressing to minimize the net carbs.
For a single serving of grilled chicken salad with ranch dressing and without the croutons and dressing
230 calories

8g fat

30g protein

4g fiber

12g net carbs
3.
Grilled Chicken Club Salad
Photo courtesy of jackinthebox.com
If you're looking for another salad option, the chicken club salad with grilled chicken strips is here to your rescue. Same with the chicken salad, this comes with tomatoes, cheddar cheese, croutons, and lettuce. We recommend holding the croutons to lessen the net carbs.
The great thing with the grilled chicken club salad is you have the option between grilled or breaded chicken strips. Since you're on a keto diet, we recommend going for the grilled option as it's low carb. This also comes with a strip of bacon and ranch dressing.
For a serving of grilled chicken club salad without croutons
618 calories

45g fat

40g protein

4g fiber

11g net carbs
4.
Extreme Sausage Sandwich
Photo courtesy of jackinthebox.com
If you love breakfast, you'll be happy to know that Jack in the Box serves all their breakfast dishes. Their breakfast sandwiches are a big hit as it's loaded with meat, eggs, and Cheese.
One of the best low-carb options from that line is their extreme sausage sandwich. This one, in particular, contains two sausage patties, a fried egg, two slices of American Cheese, and a bun.
Since you're on keto, toss the bun aside. The sandwiches don't come with sauces, which is the case for their Extreme Sausage Sandwich.
A single serving of their Extreme Sausage Sandwich no bun will give you
650 calories

49g fat

25g protein

1g fiber

Around 1g net carbs
5.
Ultimate Breakfast Sandwich
Here's another breakfast sandwich that you can get when on a keto diet. The Ultimate Breakfast Sandwich is packed with two types of meat—2 slices of ham and bacon. Like other breakfast sandwiches, the ultimate breakfast sandwich also has American Cheese, 2 eggs, and a bun.
The Ultimate Breakfast Sandwich will give you
520 calories

31g fat

31g protein

1g fiber

30g of net carbs with the bun
The good news is that you can eliminate almost all the carbs if you ditch the bun since this doesn't contain any sauces.
6.
Loaded Breakfast Sandwich
Photo courtesy of jackinthebox.com
Do you want a more jam-packed yet low-carb breakfast sandwich than the Ultimate Breakfast Sandwich? The Loaded Breakfast Sandwich may be the one for you.
From its name, the Loaded Breakfast Sandwich contains just about all the breakfast meats that you love—ham, sausage, and bacon. Of course, this has eggs and American Cheese too. And instead of a plain bun or bread, they used sourdough bread for this, which is considered one of the healthiest type of breads today. (*)
The Loaded Breakfast Sandwich order will give you
7

07 calories

47g fat

36g protein

2g fiber

36g net carb
If you remove the sourdough bread—which you should—the carbohydrate content will be reduced to almost zero.
7.
Bacon Ultimate Cheeseburger
The Bacon Ultimate Cheeseburger is perfect for both meat lovers and keto dieters. This is because the burger comes with two pieces of quarter-pounders and 3 bacon slices. Other ingredients include mayo, ketchup, mustard, Swiss cheese, American Cheese, and burger buns.
There's no doubt that the bacon ultimate cheeseburger has lots of ingredients, but there are only two potentially problematic ingredients for the keto diet. These are no other than ketchup and the burger buns.
The Bacon Ultimate Cheeseburger will give you
930 calories

65g carbs

55g protein

1g of fiber

32g of net carb
If you ditch the sauce and the buns, you can reduce the carbohydrate content to only 1 to 2 grams.
8.
Sourdough Grilled Chicken Club
Yes, grilled chicken is one of the best keto options you should take advantage of. That's why we're recommending another dish that contains these tasty grilled chicken strips—the Sourdough Grilled Chicken Club. Other ingredients of this sandwich are bacon, tomato, mayo, lettuce, and a piece of sourdough bread.
The sourdough grilled chicken club will give you
580 calories

30g fat

39g protein

3g fiber

38g net carb with the bread
Order this without sourdough bread, and you can certainly significantly reduce your carbohydrate consumption.
9.
Bacon Swiss Buttery Jack Burger
The Bacon Swiss Buttery Jack Burger is one of the Jack in the Box bestsellers. Well, you'll be happy to know that it's one of the best Jack in the Box low-carb options that you can enjoy.
What makes the Bacon Swiss Buttery Jack Burger a hit is it features a ¼ pound patty topped with melted garlic herb butter, Swiss Cheese, hickory smoked bacon, creamy bacon mayo, and the Jack in the Box signature bun.
It's all good things in one gourmet burger. Finish this burger, and you'll get
890 calories

59g fat

42g protein

3g of fiber

48g net carbs
While the bun is one reason why this is their bestseller, you may want to hold the bun to keep it low carb.
10.
Buttery Jack Burger Classic
Photo courtesy of jackinthebox.com
The Buttery Jack burgers from Jack in the Box also come in a classic version—quarter pounder, lettuce, and tomatoes. It also has all the fixings you want– melted herb, garlic butter, Swiss cheese, mayo, and ketchup. Again, all of these are placed in between their Gourmet signature buns.
You'll get
860 calories

58g fat

37g protein

4g fiber

51g net carb with the bun
Yes, that's too many carbohydrates for a keto diet. That's why we recommend that you hold both the bun and the ketchup when ordering the Buttery Jack meals.
11.
Meat Lovers Breakfast Burrito
Photo courtesy of jackinthebox.com
The Meat Lovers Breakfast Burrito is a great low-carb breakfast option. If you love meat, you'll enjoy this as it has sausage, ham, and bacon! Let's not forget it also has cheddar cheese and scrambled eggs—all wrapped in a flour tortilla and served with fire-roasted salsa.
You'll get
810 calories

51g fat

4

0g protein

3g fiber

50g net carbs
To turn this into a low-carb breakfast dish, hold the tortilla and salsa.
Jack in the Box Foods to Avoid When in Keto (BONUS)
Jack in the Box is a fast-food restaurant that goes way back to 1941. (*)
So, it does have dishes on its menu that will never suit the keto diet, no matter how many tweaks you make. These are as follows:
Breaded Chicken Dishes (Fried Chicken, Chicken Nuggets and Crispy Chicken Strips)

French Fries (Chili Cheese Curly Fries, Triple Cheese and Bacon Curly Fries, Seasoned Curly Fries, Sauced and Loaded Fries, and Plain French Fries)

Onion Rings

Tacos (Loaded Tiny Tacos and Tiny Tacos)

Shakes

Cakes (Cheesecake and Chocolate Cake)

Sodas and Sweetened Teas

Mini Pancakes

Stuffed Jalapenos 

Egg Rolls
Final Words
Jack in the Box is one of the fast-food restaurants that have the most extensive menu.
Their offerings range from low carb and keto-friendly to sugary, greasy, and carb-rich.
If you're going to order more than a few times here, it's a must that you learn how to choose your Jack in the Box meals wisely.
We hope that this article will serve as your guide to ordering keto at Jack in the Box.
And if you want to check out how to order at Dunkin Donuts but still keep your keto diet in mind, here is our guide.
Up Next:
burger king keto
mcdonald's keto
keto taco bell
keto at wendy's