Here's a complete low-carb meal sample with benefits for each dish:
Low-Carb Meal Sample at Outback Steakhouse:
Total Nutritional Information:
Total Calories: Approximately 580 calories.
Total Fat: Approximately 37g fat.
Total Protein: Approximately 63g protein.
Total Net Carbs: Approximately 4.5g net carbs.
Main Course:
Grilled Ribeye Steak (10 oz): Indulge in the savory goodness of a 10 oz grilled ribeye steak. Not only does this choice offer an exceptional flavor, but it's also a source of high-quality protein and healthy fats. The well-marbled ribeye is a favorite among steak lovers and provides a satisfying and nourishing meal option. With 0g net carbs, it perfectly aligns with your keto goals, keeping you on track with your low-carb lifestyle.
Benefits: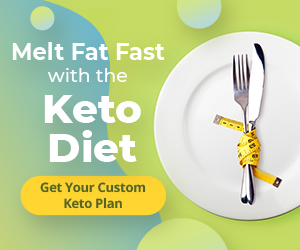 Rich Protein Source: The ribeye steak is rich in protein, essential for muscle maintenance and growth.
Healthy Fats: The marbling in ribeye provides healthy fats that support satiety and overall well-being.
Zero Net Carbs: With 0g net carbs, this choice won't disrupt your ketosis, helping you maintain your low-carb diet.
Side Dishes:
Steamed Broccoli: Elevate your meal with a serving of steamed broccoli. Packed with vitamins, minerals, and dietary fiber, broccoli contributes to your daily nutrient intake while keeping your carb count in check. Its 6g net carbs make it a thoughtful choice for those prioritizing a low-carb lifestyle.
Benefits:
Nutrient-Rich: Broccoli is a nutrient powerhouse, offering vitamins C and K, folate, and fiber.
Digestive Health: The dietary fiber in broccoli supports digestive health and helps maintain a feeling of fullness.
Grilled Asparagus: Enjoy the delicious flavors of grilled asparagus, a low-carb vegetable that complements your meal. Not only does it add a delightful crunch, but its minimal 2g net carbs also make it a friendly addition to your keto meal. Asparagus also provides antioxidants like vitamins E and C, contributing to overall health. With its low calorie and carb content, grilled asparagus is a guilt-free choice.
Drink:
Unsweetened Iced Tea: Quench your thirst with the refreshing choice of unsweetened iced tea. Hydrate your body while adhering to your low-carb goals, as this carb-free beverage is a perfect complement to your meal.
Benefits:
Hydration: Staying hydrated is essential for overall well-being and supports various bodily functions.
Zero Carbs: Unsweetened tea contains zero net carbs, ensuring it fits seamlessly into your keto lifestyle.
Incorporate this meal into your dining experience at Outback Steakhouse to savor a delicious and satisfying low-carb option while reaping the benefits of high-quality protein, nourishing vegetables, and hydrating beverages. This meal choice not only aligns with your keto goals but also offers a flavorful and nutritious dining experience.
Please note that nutritional values can vary based on preparation methods and portion sizes. Always consider any personal dietary restrictions or sensitivities when making food choices.
Steak — The ultimate keto food. We know you can't argue on that.
Seriously, who can ever say no to a slice of juicy and tender steak?
And if you're looking for a restaurant where you can eat all types of steak, you don't need to look any further because the Outback Steakhouse is one of the best options that you can have.
But wait, there's more!
Outback Steakhouse is not just all about steaks.
As if steak is not enough, they also offer a wide range of keto-friendly American food with an Australian Twist, including fishes, burgers, lobster tails, and even king crabs!
But wait, here is the bad news — not everything on their menu is keto-friendly, obviously!
However, the good news is this article will help you to find the best low-carb options at Outback Steakhouse.
Let's get started.
Crafting a Perfect Keto Meal
Ordering at a restaurant when you're on a low-carb diet can be pretty tricky.
Some dishes seem keto-friendly, but they may contain sauces, dips, or dressings that may get in the way of the ketogenic diet.
To help you ensure that the meals you'll order are keto-friendly, here are some of the tips you should keep in mind.
1. Check out

Outback Steakhouse

nutrition page.
While we don't recommend eating out when on the ketogenic diet, we appreciate the efforts that restaurants put in so as to provide their dishes' nutritional information to their guests.
On the their website, you'll find a nutrition information section where you can see how much carbs, proteins, or fats you can get from their dishes. (ref. 1)
2. Ask for dry meat.
Dry meat? That sounds icky, right?
After all, you'd like your meat to be juicy and flavorful.
Just imagine a plate full of juicy and saucy ribs, mmm… That would indeed be a great treat!
Hold on.
Are you aware of how much carbohydrates you can get from just a single tablespoon of Outback Steakhouse Barbecue Sauce?
8g! (ref. 2)
Now, Do you think it's still worth it?
The good news is dry meat can be flavorful too. This is because the staff will use flavorful dry herbs to pack a punch of flavor without boosting your carbohydrate content.
Regardless if they use sauces or dry herbs to season the dishes, the meats will stay tender and juicy so that you won't notice the difference.
Pro Tip: Ask for an extra order of butter and top it off your order for an added richness!
3.
Shy away from the specials.
Dont be cheap!
Sure, specials can help you save money, but at what cost? Your entire week of diet…
You see, not every ingredient or dish in their specials menu is keto-friendly or entirely low-carb. That's why it's better to order per meal so you can make the most out of your order and stay in ketosis at the same time.
4.
Choose low-carb sides.
While the main dishes are mostly keto-friendly, the majority of their side dishes are not—bloomin' onion, mashed potatoes, fries, Mac and Cheese, Baked Potato Soup, and many more.
Just imagine how much carbohydrates you can get from these side dishes!
To stay low carb, we suggest going for their steamed veggies side dishes. You can choose to pair your steaks with steamed broccoli, broccoli, and cheese or steamed asparagus.
5.
Order salads with keto-friendly dressings.
Another fantastic side dish that you can enjoy is their side salads.
After all, these contain fresh vegetables that are not just refreshing but are fiber-rich as well.
To keep your salads' net carbs as low as possible, we recommend going for their keto-friendly salad dressings like Caesar dressing, Creamy Blue Cheese, Mustard Vinaigrette, Ranch Dressing, and Thousand Island.
6.
Go for unsweetened drinks.
It's pretty tempting to go for sweetened drinks as they are more refreshing.
Just don't do it!
If you wish to stay in keto, we recommend sticking with water, hot tea, or unsweetened teas and juices.
Outback's Keto-Friendly Recommendations
Even though most of their dishes are low carb, it's challenging to figure out if they suit the ketogenic diet.
We've decided to make things easier for you by compiling all the keto-friendly dishes that you can order (along with some tweaks to make them keto compliant).
Here they are.
Low Carb Appetizers
Here are some of the best keto appetizers to start your meal.
1.
Kookaburra Wings
One of the most special appetizers is the Kookaburra Wings which includes fried chicken wings tossed in a secret blend of herbs and spices. These come with celery sticks and creamy Blue cheese dressing.
These seriously addictive chicken wings will give you around 7 to 11 g net carbs per serving (depending on the wings' sizes).
2.
No Rules Salad
If you're looking for something light and tasty, Outback's No Rules Salad may just be the best option that you have.
This rule-breaker features blue cheese, chopped pecans, and mixed greens. You're free to add any protein that you want.
We highly recommend going with Ahi Tuna as this will give you the lowest amount of calories.
A serving of No Rules Salad with Ahi Tuna will give you 0g net carbs.
3.
Wood-fired Grilled Shrimp on the Barbie
For a delightful seafood appetizer, the wood-fired grilled shrimp on the barbie is what we'll recommend.
The shrimps are sprinkled with seasoning, grilled on wood- fire, and serve on top of a slice of bread. You can dip the shrimps in a Remoulade sauce and eat it alongside.
With the bread, you can get 42g net carbs from this dish. The good news is you can eliminate almost all of these carbohydrates by holding the bread.
4.
Aussie Cobb Salad
The Aussie Cobb Salad gives you a meaty and refreshing treat.
This dish includes hard-boiled eggs, bacon, tomatoes, Cheddar cheese, Monterey Jack cheese, and chicken (grilled or crispy) on a bed of mixed greens. It comes with the dressing of your choice.
Get this with grilled chicken, a low-carb dressing, and no croutons for 0g net carbs.
5.
Brisbane Caesar Salad
The Brisbane Caesar Salad is probably the simplest salad in the restaurant, but it's also one of the tastiest!
This features crisp romaine lettuce, which is tossed in their creamy Caesar dressing. You can get this with wood-fire grilled chicken (0g net carbs) or Grilled Shrimp on the barbie (2g net carbs).
Learn more: 11 Keto Restaurants in Brisbane | Satisfy Your Low Carb Needs
Low Carb Steaks
Here's the crème de la crème of the Outback Steakhouse menu— their steaks!
The steak meals from Outback Steakhouse often come with a potato dish and one side.
We recommend ditching the potato and going for low-carb steak meat. Some of our side recommendations are
Green beans (6g net carbs)

Side salad with your choice of low carb dressing (1-6 g of net carbs)

Grilled asparagus (2g net carbs)

Roasted garlic butter topping (2g net carbs)

Sauteed mushrooms (7g net carbs)

Steamed lobster tail (1g net carbs).
6.
Ribeye Steak
This is the favorite cut of steak lovers because of its savory, juice, and above all—well-marbled!
This is also one of the best meat cuts for keto (ref. 3). The ribeye comes in different thicknesses.
10 oz: 540 calories, 35g fat, 58g protein, and 0g net carbs

13 oz: 710 calories, 45g fat, 75g protein, and 0g net carbs

22 oz (bone-in): 1080 calories, 74g fat, 104g protein, and 0g net carbs.
7.
New York Strip Steak
The restaurant claims that this is their most flavorful steak as they've seared it using their secret seasoning blend. (ref. 4)
A 14oz New York Strip Steak will give you 940 calories, 72g fat, 73g protein, and 0g net carbs.
8.
Melbourne Porterhouse
A 22 oz thick Melbourne Porterhouse will give you 1110 calories, 78g fat, 96g protein, and 0g net carbs.
Learn more: 11 Keto Restaurants in Melbourne | Low Carb Dishes | Top Picks!
9.
Outback Centre Cut Sirloin
This type of steak comes in three thicknesses
6 oz: 210 calories, 7g fat, 38g protein, and 0g net carbs

9 oz: 320 calories, 10g fat, 57g protein, and 0g net carbs

12 oz: 420 calories, 13g fat, 76g protein, and 0g net carbs
10.
Slow Roasted Prime Rib
This is one of the best dry steaks in Outback Steakhouse. It's seasoned with an herb crust and slow-cooked to perfect.
It comes in three thicknesses
8 oz: 700 calories, 57g fat, 46g protein, and 0g net carbs.

12 oz: 1050 calories, 86g fat, 69g protein, and 0g net carbs.

16 oz: 1400 calories, 114g fat, 92g protein, and 0g net carbs.
11.
Victoria's Filet Mignon
According to the restaurant, this is their most tender and juiciest thick-cut fillet.
You can choose from two thicknesses
6 oz: 240 calories, 9g fat, 40g protein, and 0g net carbs

9 oz: 360 calories, 14g fat, 60g protein, and 0g net carbs
Learn more: Best Keto Restaurants Sydney: What To Eat & Avoid! [2023]
Pro Tip: While keto-friendly options allow for indulgence, practicing portion control ensures you maintain ketosis and make progress toward your goals.
Other Outback Steakhouse Keto Entrees
If you want other filling entrees for the keto diet aside from their steaks, here are your best options:
12.
Lobster Tails
Lobsters and steaks are a combination to die for! This entrée includes two 5-oz steamed lobster tails with two sides of your choices.
The good news is these are only 1g net carb, how cool is that!
Get this with a side of grilled asparagus, and you can get
540 calories

31g fat

55g protein

Less than 3 grams of carbs (net)
13.
Alice Springs Chicken
The Alice Springs Chicken is a flame-grilled chicken breast that is topped with crispy bacon strips, sautéed mushrooms, melted Cheddar, and Monterey Jack Cheeses with honey mustard sauce and fries.
A serving will give you
920 calories

50g fat

49g protein

6g fiber

63 grams of carbs (net)
Of course, we suggest ditching the fries and the honey mustard sauce.
14.
Perfectly Grilled Salmon
Their grilled salmon fillet is seasoned and grilled to perfection. It's served with rice pilaf and fresh seasonal veggies.
You can get
550 calories

35g fat

43g protein

7g fiber

13 grams of carbs (net)
15.
Grilled Alaskan Halibut
Enjoy the ocean's taste and get only
16g fat

59g protein

13 grams of carbs (net)
This is served with veggies on the side so that you can get your dose of fiber too.
16.
King Crab
If you're celebrating with family and friends, you can celebrate without any guile by ordering the Outback Steakhouse King Crab!
In a ½ lb order, you'll get
32g fat

17g protein

1 gram of carbs (net)
17.
Bacon Bourbon Salmon
This has two of the best dishes for the keto diet— bacon and salmon! It features a wood-fire grilled salmon with smoky bourbon-glazed and topped with crispy bacon. This is served with fresh seasonal veggies and a side salad.
The Bacon Bourbon Salmon order will give you
41g fat, 49g protein

20 grams of carbs (net).
We suggest holding the bourbon glaze to lower the carbohydrate content.
Burgers and Sandwiches
Here are some Outback Steakhouse snacks and lunch ideas for a keto diet.
18. Boomerang Cheeseburger
This is probably the simplest burger that they have. It contains two beef patties, lettuce, tomato, onions, and American cheese.
This will give you
600 calories

36g fat

29g protein

2g fiber

38g net carbs
19.
Steakhouse Philly
The sandwich comes with thinly sliced ribeye topped with their signature steakhouse sauce, red pepper, grilled onions, and melted cheese sauce.
You can get
1030 calories

61g fat

69g protein

4g fiber

136g net carbs
Hold the bun, the steakhouse sauce, and side fries.
20.
Grass-Fed Burger with Aged Cheese
The burger is packed with 100% grass-fed beef patty, onion, tomato, lettuce, aged cheddar cheese, and an herb aioli.
An order contains
920 calories

65g fat

56g protein

2g fiber

40g net carbs
Lower the carbohydrate content by holding the bun, aioli, and fries.
21. Sweet Chook O' Mine Sandwich
The sandwich includes grilled chicken, tomato, lettuce, Swiss Cheese, honey mustard sauce, and grilled chicken.
You can get
930 calories

57g fat

50g protein

2g fiber

58g net carbs in one order
Hold the bun, sauce, and fries to make it suitable for the keto diet.
What Not to Eat at Outback Steakhouse on Keto
But of course, there are dishes in Outback Steakhouse that won't fit the keto diet, no matter how many tweaks you make. These are as follows:
Bloomin' Onion

Fried Potatoes or Fries

Mac and Cheese

All of their soups

Breaded dishes

Quesadillas

All their desserts
Pro Tip: Some seemingly innocent dishes may contain hidden carbs. Exercise caution when selecting options that could potentially derail your keto journey.
Final Words
We can't deny it.
Outback Steakhouse is one of the best restaurants for keto dieters since they offer an extensive range of keto-friendly dishes—from steaks to house salad, to seafood, and many more! (ref.5)
But of course, you need to carry out a few tweaks to keep your carbohydrate consumption to a tee.
Aside from helping you find the lowest carb dishes in restaurants, we're also here to help you get some of the best keto supplements for your body needs. You can check them out here.
FAQs (Frequently Asked Questions)
Can I customize my order at Outback Steakhouse to make it keto-friendly? Absolutely! Outback is generally accommodating when it comes to substitutions and customizations. Just communicate your preferences to the server.
Are there any dessert options for keto dieters at Outback? Yes, you can opt for berries with cream or indulge in a moderate portion of a decadent dessert to satisfy your sweet cravings.
How can I ensure I'm not consuming hidden carbs while dining out? Always inquire about ingredients and preparation methods. Stick to whole, unprocessed foods to minimize the risk of hidden carbs.
What should I do if my dining companions choose carb-heavy dishes? Focus on your own meal and enjoy the company. Remember, you can find delicious keto options on most menus.
Where can I find more resources for maintaining a successful keto journey? For more tips, recipes, and guidance, you can explore reputable keto-focused websites and communities online.
Up Next:
Red Lobster Keto Menu Options
Texas Roadhouse Keto Menu Options