Did you know that Thai food is considered one of the top 10 healthiest cuisines in the world? (1)
Yes, you read that right!
Aside from bringing you the perfect balance between sweetness, saltiness, and spiciness, Thai dishes can also help you maintain good health!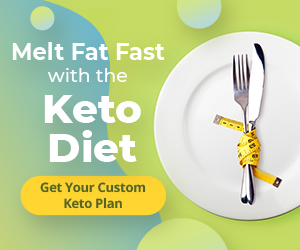 Amazing, right?
But is it keto-friendly? Is there low-carb Thai food that you can incorporate into your ketogenic diet?
Read this article to find out!
Can You Eat Thai Food on Keto Diet?
Let's get down to brass tacks.
Most people avoid eating Thai Food when on a ketogenic diet because they think that most of their dishes come with beans or rice, which is quite high in carbs.
But we will let you in on a little secret!
There's more to Thai food than beans and rice. You can get yourself quite many low-carb Thai dishes that will suit your keto lifestyle.
So can you eat Thai food on the keto diet?
Yes, but you need to be careful in choosing which dishes to eat and which to avoid.
Potential Keto Issues with Thai Food
Aside from dealing with rice and carbs, there are other potential issues you need to know about Thai food to keep your choices as keto-friendly as possible.
Here they are.
Hidden Carbs
One of the things that make Thai cuisines delectable is their sauces.
Unfortunately, just like most sauces, Thai sauces also contain high amounts of sugar. That's why you should skip the sauces when preparing, eating, and ordering Thai food.
Gluten and Soy
Two more common Thai food ingredients that may interfere with your keto diet are soy sauce and gluten. These two can actually cause inflammation.
Thai Ingredients to Avoid When on Keto
In addition to soy sauce, beans, and rice, here are the other common Thai food ingredients that you should avoid if you want to keep your diet as low carb as possible.
Vegetable oils (soybean, corn, sunflower, and canola)
These oils have been associated with weight gain, decreases metabolism, inflammation, and other diseases. (2)
MSG
This is a food additive that's developed to make every dish taste a lot better (like Uncle Roger used to say "King of flavor").
MSG or Monosodium Glutamate brings out the umami flavor of each dish.
Unfortunately, this contains high amounts of sodium which may cause your body to retain water, making you gain water weight. Additionally, it is also said to increase your appetite. (3)
The sad thing is MSG can be found in most Thai food take outs and dishes. If you wish to enjoy Thai food without this side effect, it would be best to make your own Thai food at home.
The Keto Thai Foods You Can Enjoy!
Now that we've got the basics all figured out, let' start exploring what the best Thai dishes you can enjoy when on the ketogenic diet are.
Here they are.
Thai Chicken Lettuce Wraps
One of the healthiest keto Thai dishes you can come across is lettuce wraps. And one of our favorite choices is the Chicken Lettuce Wraps.
For the filling, some of the best options that you have are ground chicken, shredded carrots, cilantro, lemongrass, yellow, onions, etc. It's then served with peanut sauce.
More than being delicious, these lettuce wraps are extremely easy to make. The lettuce can also help boost your fiber intake as well.
Pro Tip: You can also substitute the peanut sauce with a keto Thai sauce in this recipe (4). You can also create lettuce wraps using ground beef or pork filling.
That's another great thing about lettuce wraps—they're incredibly versatile as well!
Keto Thai Coconut Green Curry Chicken
This is the most common question of keto dieters—is Thai green curry a keto dish?
Yes, Thai green curry can be a keto food, but it would depend on the ingredients you'll use on your curry.
The chicken ingredient is perfect for providing you with enough protein to stay full for longer.
Pro Tips: There are plenty of tips on how you can ensure that your Thai curry is keto friendly.
To be on the safe side, you should create your own curry.

To balance the flavors of the curry, we suggest that you serve this dish with cauliflower rice.

Replace the soy sauce and sugar with liquid aminos and use full fat coconut milk.
Thai Tom Kha Gai
When in doubt, go for Thai soups. By chance, Tom Kha Gai is one of the best options you have for the ketogenic diet.
The Thom Kha soup uses coconut milk as the main ingredient. It also contains lemongrass, ginger, chicken, kaffir lime leaves, and mushrooms.
Many Thai food lovers enjoy this because of its tangy, creamy, and slightly spicy taste.
Tom Yum Soup
And since we're already talking about soups, we might as well talk about the world famous Tom Yum Soup.
This soup includes a wide array of vegetables, including cauliflower, onions, mushrooms, and your choice of protein—it's usually chicken or shrimp.
Caution: Please keep in mind that there's also one dish known as the Tom Yum Noodles, which contains noodles, so it's not recommended for the keto diet.
Garlic Prawns
This is a stir fry recipe that features large shrimps stir-fried in a blend of pepper, garlic, and herbs, and spices. The dish is pretty simple and easy to prepare.
Pro Tip: You can also add vegetables of your choice so you can increase your fiber intake.
Pad Thai
The thing is the original Pad Thai Recipe isn't low carb because it comes with noodles that can increase your carbohydrate consumption.
With minor tweaks, you can enjoy your favorite Thai dish even if you're on the ketogenic diet.
Pro Tip: There are two low-carb noodle alternatives that you can choose from—shirataki noodles or zucchini noodles.
Tom Yum Goong
The Tom Yum Goong is a favorite Thai soup that is great for the keto diet. Same with Tom Yum, this is a hot and sour soup that contains kaffir lime leaves, lemongrass, and mushrooms.
For protein sources, this dish uses shrimp. Their only difference is this one is slightly creamier and more dense because of the fat that comes from the shrimp.
Pad Prik
When it comes to keto Thai dishes, stir fry meals are your best friend.
Pad Prik is a stir fry dish made up of chicken that is stir-fried in red curry paste, giving you the amount of protein you need.
In addition to red curry paste, it also contains kaffir lime leaves, Chinese long beans, and fish sauce. Sometimes, they add bell peppers and jalapeno, which can be excellent sources of fiber.
Traditionally, this recipe includes few teaspoons of sugar. Since you're on keto, you should skip that ingredient. Either way, this dish will give you the trademark Thai taste — balanced flavors.
Pro Tip: This is often eaten with rice, but it's good to eat on its own. If you want to reduce this dish's carb content, don't put it in the sauce.
Pad Pak Boong
The Pad Pak Boong is not just low carb and keto-friendly—it's healthy as well!
This Thai dish features stir fry morning glory with oyster sauce. However, oyster sauce is not considered keto as it contains sugar.
Pro Tip: The good news is there are plenty of keto-friendly alternatives for an oyster sauce that will give you almost the same taste without the carbs. These include coconut aminos and fish sauce.
Caution: It will be quite impossible for you to order a keto-friendly Pad Pak Boong in restaurants since most of them use oyster sauce. Because of this, it's recommended that you stick to cooking your own Pad Pak Boong at home.
Pad Bai Kra Prow
This is another stir-fry Thai dish that you can include in your ketogenic diet.
This stir fry dish includes chili peppers, Thai basil, jalapeno, onions, bell pepper, and any of your choice of protein (chicken, seafood, beef, tofu, or pork).
The ingredients are stir-fried in a savory brown sauce. But here's the catch — the sauce often contains sugar. Another thing is the meats sometimes have breading,
Pro Tip: You can do two things to lower the carbohydrate content of this dish as much as possible.
First, ditch the breading. If you have time, try to grill the protein that comes with the dish.

Second, hold the sauce and eat this dish without the rice.
Thai Peanut Salad
This keto Thai food's common ingredients are hard-boiled eggs, fried tofu, and other low-carb vegetables like cucumbers, tomatoes, onions, bean sprouts, and lettuce.
Chicken Satay
Chicken Satay is probably the most popular Thai dish in the world, and for a good reason! This protein-packed dish wouldn't just fill your tummy but will satisfy your taste buds as well.
It is made from sliced chicken meat marinated in a peanut sauce that contains lime juice and chili sauce. It's then topped off with lime juice, sambal, and shredded shallots.
Pro Tip: Make sure to use natural and unsweetened peanut butter when making the peanut sauce. In addition, hold the added sugar in the sauce.
Lastly, try adding coconut milk to the sauce. Aside from making it creamy and rich, coconut milk will also boost the sauce's fat content, which is perfect for the keto diet.
How to Order Keto at a Thai Restaurant
As much as possible, you should avoid eating at a Thai restaurant since you aren't sure that all the ingredients that they use are suitable for keto.
But if you have no choice but to eat at a Thai restaurant, here is how we'd do to not ask the staff every time whether the food has sugar or too much carbs.
Choose meat-based dishes.
As much as possible, choose meat-based dishes, like stir fry, which are considered safer.
You can choose from beef, pork, shrimp, or chicken. From there, you can choose to add vegetables like bell pepper, onion, or mushrooms so you can boost your fiber consumption.
If you find the flavors overwhelming, you can eat them with cauliflower rice on the side.
Ditch the sauce.
Most Thai dishes contain either fish, soy, or peanut sauce. As mentioned, it's recommended that you hold the sauce due to the high sugar content and flour usage as a thickening agent.
If you find the dish to be a bit dry, you can go with a dash of vinegar or a combination of oil, herbs, and vinegar.
Avoid deep-fried foods.
Some of the best Thai dishes you can try are deep-fried—pork, chicken, etc. Avoid these as much as possible.
Why?
Aside from being too oily, these deep-fried foods often come with breading, significantly increasing the dish's carbohydrate content.
Keep in mind the following precautions:
Order the curries but hold the rice.

Order the salads but hold the dressing and choose vinegar instead.

Before ordering the deep-fried foods, Tom Yum, or Tom Kha soups, ask and check if these dishes contain added sugar.

If they have cauliflower rice, order it alongside your curries.
Summary
We know Thai food is too good to say no, so here is the deal.
Just like any other cuisines, you should always check what ingredients the dish has. This is to ensure that you won't consume any food that will kick you out of ketosis.
Additionally, carry out the necessary tweaks to make some Thai dishes as low carb as possible.
Now, go and enjoy your time at your favourite Thai restaurant.
And in case you are not satisfied with the Thai food, we have a list of fast food for vegetarians or a good snack that you can check it out.
[tcb-script type="application/ld+json"]{"@context": "http://schema.org/","mainEntityOfPage": "","@type": "Article","headline": "How to Enjoy Your Low-Carb Thai Food On Keto","datePublished": "2021-03-09″,"dateModified": "2021-03-09″,"description": "Is Thai food keto-friendly? That's a tricky question. Is there low-carb Thai food that you can choose to eat or cook? Here is what you need to know…","keywords": ["keto thai food"],"image": {"@type": "ImageObject","height": "800","width": "500","url": "https://www.ketoaholics.com/wp-content/uploads/2021/03/How-to-Enjoy-Your-Low-Carb-Thai-Food-On-Keto.jpg"},"author": "Todd Lauer","publisher": {"@type": "Organization","name": "Ketoaholics","logo": {"@type": "ImageObject","url": ""}}}[/tcb-script]