Whether you're craving a grilled, slow-cooked, breaded, simmered, or air-fried pork dish, the versatile boneless pork chop can do it all. Check out this article for the best low-carb boneless pork chop recipes that you should try.
Did you know that pork is the other white meat?
Of course, that's not true!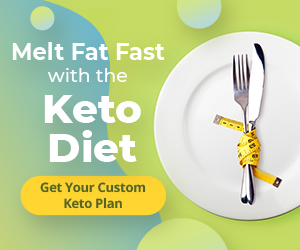 Disclaimer: As per USDA, pork is still classified as red meat. (*)
It was just a slogan used for a campaign to introduce pork as an alternative to white chicken, the real white meat. (*)
While the statement was misleading, it brought our attention to one fact: pork is the most versatile of all meats.
And if you want to harness its versatility, go for the boneless pork chop.
This is always stocked in our freezer because we cook it in various ways—grilled, simmered, air-fried, slow-cooked, and many more.
But heads up, this cut tends to become dry and bland when not cooked right. Lucky for you, we're going to share our best cooking tips with you below:
How to Make the Tender, Juicy, and Most Flavorful Low Carb Boneless Pork Chops?
Boneless pork chops and chicken breast have one thing in common: they're less juicy and flavorful. Here are some tips to help you cook the cut in the right way:
Cook the pork chops until it reaches an internal temperature of 140 degrees Fahrenheit. Don't worry if it's underdone since the temperature will continue to rise to complete doneness before you serve it.
Pro Tip: Use a meat thermometer to check the meat's internal temperature. (*) Opt for a probe thermometer to get the most accurate reading. (*)
Let the pork rest for at least 5 minutes before slicing or serving to keep the juices in.
Choose the right thickness based on your method of cooking.
Pro Tip: Go for thin pork chops ( 1/8 to 1/4-inch thick) for air-fried, fried, or breaded dishes. On the other hand, opt for thick pork chops (1 to 1 ½ inches thick) for pan-searing, broiling, baking, or grilling.
Now that you know the best ways to cook it, let's start exploring the low-carb boneless pork chop recipes that you can enjoy at keto:
12 Low-carb Boneless Pork Chop Recipes
Are you ready to dive into the beautiful world of boneless pork chops? Here are the best recipes to get you started:
1. Oven-Baked Pork Chops– Tender, Juicy, and Flavorful
This oven-baked pork chop recipe is always on rotation on our dinner menu because it's quick and easy to prepare.
Since it's baked in an oven, you can already have a healthy and delicious dinner in just 20 minutes. The best part is that the recipe skips the searing process, so you can whip up this meal without breaking a sweat.
But wait, there's more. The pork chops are seasoned with an easy spice rub made of common kitchen spices, so you already have everything you need at home.
Lastly, the pork chops release a bit of sauce upon baking, so you don't have to make the sauce.
Per serving: 275 calories, 16g fats, 29g protein, and 1g net carb.
Editor's Tip: Serve this with roasted veggies, which you can bake while the pork is in the oven. Do this, and you get your daily dose of fiber and save time too!
Learn more: https://www.theendlessmeal.com/juicy-baked-pork-chops/
2. Pan-fried Pork Chops with Mustard Cream Sauce and Cabbage– Protein, Fiber, and Flavor
We hate (a strong word, we know) pan-fried pork chops because they tend to get a bit bland and dry. Well, except for this recipe.
Adding mustard cream sauce made all the difference because it added creaminess and brought moisture back to the meat. Not only that, but the slightly tangy, sour, and creamy sauce also elevated the pork chop's taste.
Add the cabbage, and you get a nice crisp texture and sweet taste in every bite.
In addition to the different textures, it also delivers a good amount of fiber, protein, and fats. Truly, this is one of the best low-carb boneless pork chop recipes for a complete nutrition-filled, texture-packed meal.
Per serving: 357 calories, 25g fats, 26g protein, and 5g net carbs.
Learn more: https://twosleevers.com/pan-fried-pork-chops/
3. Keto Grilled Pork Chops- Simple yet Smoky
We first tried these grilled pork chops at a barbecue party our friends were hosting, and it was love at first bite.
The pork chops gave rich, savory flavors perfectly complemented by a smoky taste. We thought it was challenging to make, but as it turns out, both the ingredients and procedure are pretty basic.
In fact, you need thick-cut pork chops, some common pantry spices, and a scorching grill. Not only that, but this is also a no-marinade recipe. All you have to do is rub the spices on pork chops and grill it for 20 minutes, and you're good to go.
And here's the best part: this delicious dish contains 0g net carbs, so you can enjoy it without worrying about staying in ketosis.
Per serving: 464 calories, 28g fats, 49g protein, and 0g net carbs.
Pro Tip: Top it off with a keto compound butter of your choice to customize its flavor. (*)
Learn more: https://forgetsugarfriday.com/keto-grilled-pork-chops/
4. Air Fryer Pork Chops– Delicious Meal in 12 Minutes
Air-frying is the easiest and fastest cooking method for low-carb boneless pork chop recipes. But a word of caution: air-fried pork chops can get a bit dry.
This recipe has the solution for that: a marinade!
The marinade contains lime juice and Dijon mustard, which break down the meat for faster cooking and a more tender dish.
It also has coconut aminos, olive oil, and garlic that impart a rich umami flavor and deep savory taste to the meat. (*)
Per serving: 282 calories, 10.1g fats, 50g protein, 0.7g net carbs.
Pro Tip: If you're short on time, skip the marinade and use a spice rub instead. (*) Follow the cooking time and temp to prevent the pork from drying out.
Learn more: https://www.wholesomeyum.com/air-fryer-pork-chops/
5. Garlic-lime Porkchops – A 10-minute Delight
Restaurant-quality pork dish that you can cook in just 10 minutes? Yep, these garlic-lime pork chops are what you're looking for.
We placed this at the top of the list because it's easy to make.
All you need to do is prep the ingredients for 5 minutes, then marinate the pork chops for 15 minutes (or overnight). The marinade comprises different spices and lime juice, infusing the meat with a spicy and zesty taste.
After that, cook it on the grill for 5 minutes, and you will already have juicy and smoky pork chops bursting with refreshing flavors.
Per serving: 224 calories, 6g fats, 38g protein, and 1.8g net carbs.
Editor's Tip: Serve this with avocado salsa for the ultimate summer barbecue meal.
<iframe src="https://assets.pinterest.com/ext/embed.html?id=132152570300763360″ height="1000″ width="450″ frameborder="0″ scrolling="no" ></iframe>
Learn more: https://www.skinnytaste.com/garlic-lime-marinated-pork-chops-6-pts/
6. Parmesan Crusted Pork Chops – Crispy and Cheesy
Say goodbye to your breaded pork chop cravings and hello to this crispy and cheesy low-carb boneless pork chop recipe.
Like breaded porkchops, these parmesan-crusted pork chops also have a crispy golden brown exterior. The difference is it uses crushed pork rinds or almond flour instead of breadcrumb coating. (*) These low-carb alternatives also deliver a subtle nutty or savory taste, which makes the meal extra flavorful.
The breading also contains Parmesan cheese, which adds a cheesy twist and healthy fats.
Per serving: 511 calories, 25.8g fats, 63g protein, and 1.3g net carbs.
Editor's Tip: Use a thin-bladed spatula to easily flip the pork chop without ruining the crust. (*)
Learn more: https://alldayidreamaboutfood.com/parmesan-crusted-pork-chops-keto/
7. Pecan-Crusted Porkchops– A Nutty Affair
Suppose you're lactose intolerant or want a crunchier take on the parmesan-crusted recipe. In that case, this is the recipe for you.
The recipe uses crushed pecans instead of breadcrumbs to give the pork chops a crunchy golden brown breading and a nutty taste.
In addition to its low-carb content, pecans are also higher in fats and more nutritious than breadcrumbs. (*)
Per serving: 625 calories, 51.4g fats, 38.5g fats, and 3.6 net carbs.
Pro Tip: Use a food processor with two speed and pulse settings, like the KitchenAid food chopper. (*) This will allow you to customize how fine the pecan coating will be.
Editor's Tip: If you don't have a food processor, place the pecans in a plastic bag and smash them with a chopping board.
Learn more: https://www.maebells.com/pecan-crusted-pork-chops/
8. Glazed Pork Chops– Sweet, Salty, and Savory
Whenever we're craving something sweet and salty, this recipe is used. These pork chops have the perfect balance of sweetness and saltiness, which makes them incredibly addicting.
The recipe uses a blend of soy sauce, balsamic vinegar, and honey to give it that irresistible flavour. If you're worried about the honey's sugar content, we're happy to share this keto honey recipe with you. (*) This will give the pork chops that sweet taste without the guilt.
Per serving: 240 calories, 15g fats, 30g protein, and 1g net carb.
Pro Tip: Use a keto maple syrup instead of homemade low-carb honey to save time. (*)
Learn more: https://thebigmansworld.com/keto-pork-chops/
9. Smothered Pork Chops – Creamy and Garlicky
If saucy dishes are your thing, these smothered pork chops will satisfy your cravings.
Imagine this: Tender and juicy pork chops swimming in a creamy garlic mushroom sauce. How can you resist that?
The sauce is made with chicken broth, butter, heavy cream, and cream cheese, so it's rich in flavor and fats.
As if that's not enough, the dish is topped with crispy bacon bits and chopped leeks, which delivers a smoky, savory, and slightly sweet taste. Not only that, but the toppings also add a pop of color, making the meal look more appetizing.
Per serving: 589 calories, 42g fats, 45g protein, and 7g net carbs.
Pro Tip: Use a full-fat cream cheese with no added sugar like the Kraft Philadelphia Original Cream Cheese. (*)
Learn more: https://easyhealthyrecipes.com/keto-smothered-pork-chops/
10. Crockpot Pork Chops- Restaurant-quality Meal at Home
This is our go-to low-carb boneless pork chop recipe when we have guests coming over. That's because the dish has deep and complex flavors that will definitely impress them.
The taste of the dish feels like you've been slaving in the kitchen for hours, but it's actually easy to do because it's a dump-style recipe. This means you simply dump all the ingredients in the slow cooker and wait for the crockpot to do its magic.
While it contains pretty basic ingredient, they deliver restaurant-quality taste when combined.
Per serving: 172 calories, 7g fats, 22g protein, and 5g net carbs.
Learn more: https://laraclevenger.com/keto-crock-pot-pork-chops/
11. Baked Stuffed Porkchop– Juicy, Cheesy, and Earthy
Who would have thought that adding simple ingredients could instantly transform regular baked pork chops into an upscale dinner?
With the added step of stuffing the meat, this is one of the most tedious low-carb boneless pork chop recipes on the list. However, we assure you it's totally worth the extra steps!
The dish features cheesy and earthy filling sandwiched between juicy and tender meaty layers, so you get a lot of flavor and texture in just one bite.
In addition to enhancing the texture and flavor, the creamy layer also boosted the meal's fiber and fat content.
Per serving: 593 calories, 38g fats, 58g protein, and 2.2g net carbs.
Pro Tip: Replace the spinach with green leafy vegetables for more fiber consumption.
Editor's Tip: Use a high-quality cast iron pan when searing the pork chops to quickly achieve a nice golden brown exterior. This prevents the meat from drying out. (*)
Learn more: https://www.wholesomeyum.com/stuffed-pork-chops/
12. Jalapeño Popper Pork Chops– Appetizer-turned-Main-Course
Stuffed pork chops are the bomb, but unfortunately, not everyone has the time to slice, stuff, and roll pork loins. Luckily, we found an easier recipe to deliver the same satisfying taste with minimal effort.
Instead of fillings, these Jalapeño popper pork chops have cheesy, spicy, and savory toppings! They are smothered with the same ingredients in the classic jalapeño popper recipe. These include bacon bits, salsa, cream cheese and cheddar mix, and chopped jalapeños.
With all these fantastic ingredients, you can enjoy the cheesy, tangy, spicy, smoky flavor and creamy and crunchy texture in every bite.
Per serving: 474 calories, 31g fats, 45g protein, and 2g net carbs.
Editor's Tip: If you don't have a grill, you can bake it. Just sauté the pork chops, top them with the popper mixture and bake until the cheese melts and turns golden brown.
Learn more: https://www.ibreatheimhungry.com/jalapeno-popper-smothered-pork-chops-low-carb/