If you're on the keto or a low-carb diet and looking for some breakfast inspiration, look no further than eggs! Eggs are a great source of protein and fat and can be cooked in many different ways. (*)
You can like them scrambled, fried, poached, or baked into an egg casserole.
And since eggs are so versatile, they can easily fit into most dietary restrictions. So whether you're dairy-free, gluten-free, grain-free, or paleo, there's an egg breakfast dish for you!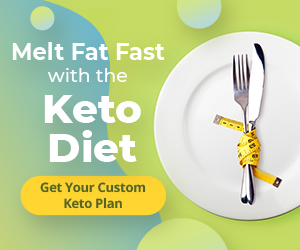 Read on.
Scrambled eggs with avocado and cheese
Scrambled eggs with avocado and cheese are a delicious and nutritious breakfast! It takes hardly any time to make this wonderful dish. Start by running the eggs, then add some chopped avocado and grated cheese to the pan.
As it cooks, the creamy texture of the avocado and cheesy goodness mix well with the fluffy eggs for an excellent flavor that can't be beaten. Serve it with your favorite toast, maybe a side of bacon or sausage if you're feeling extra hungry, and you'll have a meal designed to get your day off to a great start!
Omelet with ham, spinach, and mushrooms
Nothing beats a delicious omelet in the morning, especially one loaded with savory ingredients like ham, spinach, and mushrooms. This is an excellent breakfast because it has protein, vegetables, and healthy fats. It's also quick and easy to make!
Get some eggs and the ingredients mentioned above, fry them up in a skillet for a few minutes, and you're done. You can top your omelet with cheese and hot sauce if you want. So why not give it a try today?
Fried eggs with bacon and sauteed kale
Eggs and bacon are a delicious combination! There's something comforting about fried eggs, smoky bacon, and sauteed kale. This classic breakfast option is perfect for lazy weekend mornings or easy weeknight dinners.
Comfort food doesn't have to be unhealthy! With plenty of protein and fiber, you can enjoy this tasty meal while still being mindful of your health. Craving something extra indulgent? Swap out the side of kale for roast potatoes. Whatever you choose, your tastebuds will thank you!
Quiche with broccoli, cheddar cheese, and diced tomatoes
Quiche is a delicious dish you can make with broccoli, cheddar cheese, and diced tomatoes. It is easy to prepare and is a good idea for brunch or dinner. It is also healthy, so you can feel good about eating it.
Egg frittata with bell peppers, onions, and sausage
The perfect brunch choice is a yummy egg frittata with bell peppers, onions, and sausage. It has everything people want in a meal, including being delicious and nutritious.
You can mix different ingredients to make a frittata that anyone would like. Just put everything in an oven-safe skillet and bake it – it's that easy!
Baked eggs in ramekins with cream and Parmesan cheese
Baked eggs in ramekins are an easy breakfast option that packs a flavor punch! To make this dish, mix cream, and Parmesan cheese together. Then pour it over your eggs. Bake for 15 minutes. The final result is delicious!
The cheese adds a nutty flavor, while the cream makes it luxurious. They're perfect for any occasion – whether you're making something special on Sunday morning or have to hurry and eat breakfast on the go. Plus, they're healthy, too – loaded with proteins to start your day right!
Egg and bacon cups
Egg and bacon cups are always a hit for breakfast. They look cute, taste delicious, and you can prepare them ahead of time.
Mix eggs with your favorite seasonings to make them, pour them into muffin tins lined with bacon strips, top with cheese, and bake until golden brown. Sprinkle on freshly chopped parsley before serving, and enjoy these delicious egg and bacon cups!
Egg and ham roll-ups
Egg and ham roll-ups are a perfect breakfast for busy mornings. They're quick to make, easy to transport, and, best of all, they're delicious! All you need is a few eggs, deli ham, and any cheese you like.
Crack the eggs in a pan and combine them with your favorite ingredients. Lay two pieces of ham on top of each other and stuff them with the egg mixture.
Then roll it up tight, put it on a plate, and have breakfast in minutes! Egg and ham roll-ups make delicious breakfasts at home or on the run – your only regret is that you didn't make more!
Deviled eggs with avocado and bacon
Deviled eggs with avocado and bacon are a delicious snack that will fill you up. They are easy to make and taste great.
The cool, creamy avocado pairs perfectly with the savory spices in the egg yolk mix, balanced out by the crunchy saltiness of the bacon. So why not try making them today?
Egg and smoked salmon breakfast bowl
A breakfast bowl is an excellent way to start the day! I usually mix eggs and smoked salmon together. The egg is creamy, and the salmon is salty. They taste perfect together.
Add onions, tomatoes, or bell peppers for more crunch and flavor. If you want, you can also add garlic or paprika for more flavor. This breakfast will give you lots of energy for the day ahead!
Are you trying new and creative ways to cook eggs for breakfast? Check out our 11 ideas to help spice up your morning routine. From savory quiches to sweet smoked salmon bowls, we've got you covered with a wide variety of recipes sure to please everyone in the family. So what are you waiting for? Give one (or all!) of these a try today!
Up Next: Healthy Low Carb Egg Breakfast Muffins