Low-carb Ground Turkey Recipes for Dinner – A Quick Overview Table
| Recipe Name | Calories Per Serving | Net Carbs Per Serving |
| --- | --- | --- |
| Keto Turkey Meatloaf | 343 | 4g |
| Turkey Taco Lettuce Wraps | 373 | 12g |
| Baked Turkey Meatballs | 46 | 1g |
| Ground Turkey Stir-Fry | 320 | 15g |
| Turkey and Vegetable Skillet | 295 | 10g |
| Spicy Turkey Chili | 410 | 20g |
| Turkey and Spinach Stuffed Peppers | 365 | 8g |
| Ground Turkey and Broccoli Pasta | 520 | 45g |
| Turkey and Mushroom Soup | 280 | 18g |
| Ground Turkey Breakfast Hash | 400 | 22g |
Did you know that turkey has lower saturated fats than most meats, making it a good protein source for heart health? (*)
We love having turkey on Thanksgiving, and there are lots of reasons why. (*)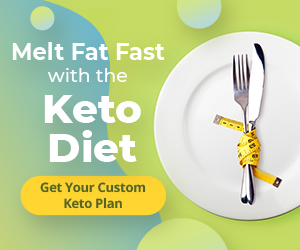 There's the practical reason they are big enough to feed the entire family.
We also serve it for aesthetic purposes because it's the perfect festive centerpiece on the table.
And now, we have another reason—its nutritional profile.
Since it's high in protein and low in saturated fats, it's one of the healthiest protein sources on keto.
But wait, isn't preparing a turkey dish too labor-intensive for daily preps?
Well, we want to introduce you to a better alternative– ground turkey.
We adore this because it's quicker and easier to prepare.
Not only that, but it's also readily available, more affordable and versatile.
But wait, won't ground turkey taste too bland?
We're going to be honest and say it does.
But here's what we discovered: you can transform it into the most delicious dish with the proper fat ratio and using flavorful seasonings.
The good news is we'll share all these tips plus our favorite low-carb ground turkey recipes for dinner in this article, so keep reading!
12 Low-carb Ground Turkey Recipes for Dinner
Here are the best low-carb ground turkey recipes that will give you both the protein and flavor you need:
1. Keto Turkey Meatloaf– Classic Dinner with Holiday Touch
With this recipe, you can add a Thanksgiving flavor to your classic meatloaf dinner. Or you can go for this simple recipe if you need more time to prepare your roast turkey for Thanksgiving. We did this once and are glad the kids still enjoyed it!
The recipe calls for 85% ground turkey instead of the fat-free ground turkey. It would be best to have those fats to create a juicy, moist, and more flavorful turkey meatloaf.
You'd need almond flour as a binder to keep it low-carb. (*) On the other hand, a sugar-free ketchup can create a tender and tasty crust. (*)
Per serving: 343 calories, 26g fats, 22g protein, 1g fiber, and 4g net carbs.
Pro Tip: Use a meat thermometer to check the meatloaf's doneness. It should have an internal temperature of 165 degrees Fahrenheit. (*)
Editor's Tip: Add minced mushrooms, bell peppers, and carrots to boost its fiber content.
Learn more: https://jenniferbanz.com/
2. Turkey Taco Lettuce Wraps– A Fiber-rich Taco Alternative
Not having the best day, and you badly want tacos for dinner?
We feel you because tacos are our guilty pleasure. Fortunately, we have a low-carb taco recipe that we can eat guilt-free on keto.
These turkey taco lettuce wraps deliver the same comforting flavor as your usual tacos. But here's the best part: these are lower in carbs and fats and higher in fiber.
It also uses taco seasoning, which can infuse your dull-tasting ground turkey with all the flavor it needs.
As if that's not enough, it even has the most refreshing toppings. It has avocadoes for adding a creamy texture and healthy fats. There are also tomatoes and bell peppers for a tangy, slightly peppery taste, and added fiber.
Per serving: 373 calories, 21g fats, 29g protein, 8g fiber, and 12g net carbs.
Editor's Tip: We usually make this bulk and freeze the rest. Just place the leftover taco meat in an airtight freezer-safe container, then microwave it when you're ready to use it. (*)
Learn more: https://www.evolvingtable.com/
3. Baked Turkey Meatballs– Perfect for Meal Prep
These baked turkey meatballs are our go-to healthy meal-prepping ingredient because they're so versatile.
You can experiment with flavors by adding different sauces, glazes, and vegetables.
More than that, you can use it as toppings for different dishes. We've tried it on salads, soups, energy bowls, pasta, and almost everything you can think of.
But here's the main reason we're crazy about it: it takes only 15 minutes to make! Just mix, shape, and bake, then enjoy these low-calorie, low-fat, low-carb, and gluten-free balls. What more can you ask for?
Per serving: 46 calories, 2g fats, 6g protein, 1g fiber, and 1g net carbs.
Pro Tip: Use ground turkey that's 93% lean or less to prevent them from drying.
Editor's Tip: If you can't find ground turkey leaner than 93%, add Greek yogurt or a bit of bacon to keep the meatballs moist.
Learn more: https://tasteandsee.com/
4. Ground Turkey Stir-fry- A Taste of Thailand
If you're a fan of Thai food, this dish is a low-fat and low-carb way to satisfy your cravings. If you haven't had Thai yet, this is an easy recipe that gives you a taste of Thailand.
We haven't had Thai, so we decided to give this a try (oh yes, we rhyme!). If Thai dishes taste like this, then we're excited to try their other meals!
That's because this is easily the most flavor-packed ground turkey recipe we've ever tasted. The turkey is seasoned with different condiments, delivering a nutty, zesty, salty, spicy, and deep umami taste in every bite.
Not only that, but it also contains bell peppers, which add crispiness and freshness to the meal.
Per serving: 279 calories, 14g fats, 32g protein, 1g fiber, and 6g net carbs.
Pro Tip: Replace the soy sauce with coconut aminos to reduce carbohydrate content. (*)
Pro Tip: Use a 100% fish sauce with no added sugar, like Red Boat Fish Sauce. (*)
Learn more: https://kalynskitchen.com/
5. Ground Turkey Curry– A One-pan Curry Dish
So after the Turkey stir-fry, this is the following Thai recipe that we tried. Oh boy, it didn't disappoint.
Just like most curries, this one has a great depth of flavor. It's rich, sweet, savory, and slightly spicy (although you can add more curry paste to make it extra spicy).
In addition to the ground turkey, it also has red bell pepper and zucchini. Both are keto-friendly vegetables known for their good nutritional profiles. (*)(*)
Not only that, but it also has cauliflower rice for a dose of fiber and a longer feeling of fullness.
The dish's highlight is that you can enjoy its restaurant-quality taste using only one pan in just 35 minutes.
With this recipe, you can whip up a satisfying, good-tasting dish anytime, all the time!
Per serving: 407 calories, 26g fats, 32g protein, 3g fiber, and 10g net carbs.
Pro Tip: Use a homemade Red Thai curry paste instead of the commercial ones to keep carbohydrate consumption to a minimum. (*)
Editor's Tip: Add unsweetened coconut milk for that rich, authentic Thai curry taste. (*)
Learn more: https://kalynskitchen.com/
6. Turkey Pumpkin Chili– The Perfect Fall Meal
Fall is in, chili recipes are out, and we're sharing our healthiest recipe with you. This turkey pumpkin chili is perfect for the cooler fall days for many reasons.
For one, the ground turkey delivers a taste of Thanksgiving and makes the dish feel more festive and comforting.
Additionally, adding pumpkin allows you to enjoy the most popular fall flavor in a savory and low-carb way.
But most of all, you can make it using a slow cooker. (*) All you need to do is combine all the ingredients, let it cook all day, and go home to a delicious-smelling house and a comforting warm dish.
Per serving: 203 calories, 10.1g fats, 23g protein, 2.9g fiber, and 6.3g net carbs.
Pro Tip: Lower the carb count using fresh diced tomatoes and homemade tomato paste.
Editor's Tip: Top the chili with shredded cheddar cheese to boost cheesiness and healthy fats.
Learn more: https://lowcarbyum.com
7. Ground Turkey Skillet- Protein, Fiber, and Flavor
We prepare this ground turkey skillet whenever we want something easy yet healthy for dinner. This recipe uses only one pan and can be ready in less than 30 minutes.
Safe to say, cooking it is a breeze!
But more than that, we adore this dish because it's packed with green and yellow bell peppers, which deliver a good amount of fiber with only a few calories. (*) Not only that, but the peppers also add a crisp bite and a colorful touch to the meal, making it look more appetizing and satisfying.
The dish's flavor profile is also the bomb. The turkey is seasoned with tomatoes, sauces, and herbs, which infuse it with tangy, salty, and savory flavors.
Lastly, we enjoy the shredded cheese toppings that give every bite a cheesy and fatty finish.
Per serving: 305 calories, 6g fats, 28g protein, 2g fiber, and 8g net carbs.
Pro Tip: Use Amore sun-dried tomato paste, which contains the least sugar and delivers a smoky finish to the meal. (*)
Editor's Tip: Since it has sugar-containing ingredients, this recipe is only suitable for dirty keto dieters and not for clean keto dieters.
Learn more: https://lemonsandzest.com
8. Ground Turkey Eggplant Rolls– Hearty and Filling
Baked turkey lasagna rolls, anyone? Don't worry; we know lasagna is off-limits on keto, so we recommend these eggplant rolls instead.
Imagine these: Thin eggplant slices are baked and rolled, filled with ground turkey, and topped with marinara sauce and shredded cheese.
It's like lasagna in all aspects, except for one thing—it uses eggplant slices instead of lasagna sheets.
For us, this doesn't make the dish any less. In fact, this tweak makes the dish more nutritious and fiber-rich. (*)
Per serving: 232 calories, 11g fats, 12g protein, 6g fiber, and 8g net carbs.
Pro Tip: Opt for medium-sized eggplants that are firm to the touch instead of larger ones to prevent bitterness.
Editor's Tip: Vary your cheese toppings for more depth of flavor. Some of the best keto-friendly cheeses to use are ricotta and parmesan cheese.
Learn more: https://divaliciousrecipes.com
9. Turkey Breakfast Sausage – A Brunch Essential
Before keto, we have breakfast sausage in every breakfast spread. Thanks to this turkey breakfast sausage recipe, we didn't have to say goodbye to it.
Since it uses turkey, it's a low-fat version of the usual breakfast sausages. But aside from the difference in protein, this low-carb breakfast sausage is seasoned with the same spices, so it has the same sweet, savory, and slightly spicy taste.
The recipe calls for only ground turkey and spices so that you can enjoy their fantastic flavor for only 1g net carb.
But wait, there's more. This dish is designed to be cooked in an air fryer, so it's also lower in calories and saturated fats.
Per serving: 95 calories, 5g fats, 11g protein, 1g fiber, and 1g net carbs.
Editor's Tip: Store the patties in a burger press slider mold and freeze them to save time in the mornings. (*)
Learn more: https://thewholecook.com
10. Turkey Patties with Avocado – Juicy and Flavorful
This burger patty is our go-to low-fat alternative to beef patties and mayonnaise because they contain two of the best keto-friendly ingredients– turkey and avocadoes! (*)
This is possibly one of the juiciest turkey burger patty recipes that we've had, and that's all thanks to the special ingredient—avocado. It delivers added healthy fats and prevents the extra lean ground turkey from drying out.
But more than that, the diced avocadoes also lend a unique nutty and slightly sweet flavor to the patties and give them a tropical touch.
Per serving: 249 calories, 15.4g fats, 26g protein, 2.7g fiber, and 1.5g net carbs.
Learn more: https://diabetesstrong.com
11. Jalapeno Popper Turkey Burgers– Two Comfort Food in One Dish
Do you want jalapeño poppers or burgers? You can enjoy the best of both worlds with this recipe we've found!
This low-carb turkey burger recipe takes stuffed burgers to a whole new level because it has all the jalapeño popper's flavors as its filling.
Slice it in half and watch as the cheesy, spicy, and creamy filling oozes from the juicy turkey burger patties. This cheesy addition boosts the patties' flavor and keeps them moist and juicy, so you don't have to worry about eating dry patties.
As if that's not enough, the patties are also topped with crisp and savory bacon slices to round out the popper's full taste.
Per serving: 455 calories, 29.7g fats, 37.7g protein, 1.3g fiber, and 2.7g net carbs.
Editor's Tip: Use a stuffed burger press to simplify the process. (*)
Learn more: https://alldayidreamaboutfood.com
12. Ground Turkey Meatzza- Pizza with Meat Crust
Hey there, pizza lovers! We have a lean, healthy, low-carb pizza alternative for you—ground turkey meatzza.
This isn't like any other pizza because it uses ground turkey as a crust, not a topping! In addition to making it low carb, it also makes this recipe one of the most flavorful and protein-rich pizzas you can ever try.
But most of all, we love having this for dinner since we can experiment with different keto-friendly toppings and cheeses.
Per serving: 154 calories, 8.3g fats, 15.7g protein, 9.3g fiber, and 3.6g net carbs.
Learn more: https://mylifecookbook.com
Up Next: Dairy free Low carb Dinner Recipes