WARNING: High-protein desserts may seem healthier, but some are still loaded with sugars and calories. Don't worry; here are low carb high protein dessert recipes that can satisfy your sweet tooth cravings in the healthiest way possible!
After the low-fat trend, high-protein has become the hottest thing in the food industry. (*)
Thanks to this trend, you can now find high-protein desserts in the grocery racks.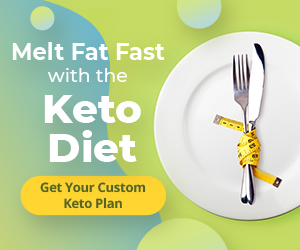 But before you get too excited and grab that pack of high-protein cookies, look at the nutritional label first.
Even though protein is vital to losing weight, the label, "high-protein" is not a free pass for you to go all out on these desserts. Here are the reasons why:
Some are still loaded with sugars and carbohydrates, which will ruin your keto diet.
The desserts contain processed ingredients that aren't suitable for clean keto dieters. (*)
But don't despair! We're here to share the best low carb high protein dessert recipes. These recipes are designed to satisfy your sweet cravings and protein needs healthily and guilt-free.
Wait, there's more. Since the recipes are homemade, they contain fresh and wholesome ingredients, perfect for a clean keto diet.
So what are you waiting for? Let's get started!
11 Low carb High protein Dessert Recipes
Are you ready to satisfy your sweet tooth cravings? Here are the low-carb, high-protein dessert recipes to check out:
1. Cream Cheese Pancakes- A 3-Ingredient Sweet Breakfast
If you're looking for a sweet yet healthy way to start your day, these cream cheese pancakes are the bomb! Since it only has three ingredients, we usually prep this when we want something light or need something easy to make for breakfast.
The recipe uses cream cheese, butter, and eggs, which are rich in protein and low in carbs, so it's perfect for the keto diet. They are also some of the best foods to eat on keto because of their high-fat content, which delivers stable energy levels for the rest of the day. (*)
But wait, there's more. These pancakes are perfect for busy mornings because they are a breeze to make (blend and fry) and take only 10 minutes.
Per serving: 321 calories, 30g fats, 10g protein, and 1g net carbs.
Pro Tip: Use a hand blender to mix the batter well. (*)
Editor's Tip: Top the pancakes with crispy bacon bits for a sweet-salty combination or low-carb fruits for the ultimate sweet breakfast.
Learn more: https://hurrythefoodup.com/cream-cheese-pancakes/
2. Chocolate Peanut Butter Fudge- Like Peanut Butter Cups
Did you know that a protein-based snack is what you need to fight off your afternoon slump? (*)
So, if you're dealing with mid-day low energy levels, this chocolate peanut butter fudge is exactly what you need. We can attest to this because this sweet snack has saved us many times during our trips.
We always have a stock of this snack in the ref because it's easy to do and uses only two ingredients—natural peanut butter and keto chocolate chips. (*)(*)
The chocolate chips satisfy your sweet cravings, while the peanut butter delivers the protein and energy boost you need. (*)
Together, the ingredients will create a sweet-and-salty taste you won't get enough of.
What we love the most is the fudge's square shape, making the snack convenient to pack, carry, and eat wherever you go.
Per serving: 94 calories, 10g fats, 3.7g protein, and 1g net carbs.
Editor's Tip: Make the recipe in bulk and freeze the leftovers. This snack can last for up to 2 months in the freezer.
Learn more: https://beamingbaker.com/2-ingredient-keto-chocolate-peanut-butter-fudge/
3. Whipped Chocolate Cottage Cheese- Chocolate Pudding Made Keto
We've always dreamt of indulging in our chocolate pudding cravings without getting kicked out of ketosis, so this recipe is a dream come true.
Cottage cheese is at the heart of the recipe, which delivers the same rich and creamy pudding texture. Additionally, this type of cheese is low in calories and high in protein and other micronutrients. (*)
The best highlight of this recipe is it's highly customizable. Depending on your cravings, you can experiment with its flavor by adding different extracts and toppings.
Per serving: 243 calories, 9g fats, 25g protein, 12g fiber, and 4g net carbs.
Pro Tip: Add flavored sugar-free syrups, like Torani, to bring a depth of flavor and sweetness to the dessert. (*)
Editor's Tip: Top it off with nuts and seeds or add nut butter to boost protein and fat content further.
Learn more: https://mylifecookbook.com/whipped-chocolate-cottage-cheese-low-carb-high-protein/
4. Keto Protein Cookies- Vegan and Low-Carb Cookie Recipe
Finding a keto dessert is hard, but finding a keto dessert that's also vegan is a lot more complicated. Lucky for you, these keto protein cookies are both keto and vegan.
The dessert contains almond milk and almond flour, so it's lactose- and gluten-free. Thanks to these ingredients, you can also enjoy almond's high protein and fiber content and their health benefits. (*)
It has vanilla protein powder, which infuses the cookies with a delicious vanilla taste and boosts its protein content.
With these tweaks, you can enjoy the cookies even with your sensitivities and special diets.
Per serving: 174.9 calories, 14.7g fats, 6.7g protein, 6.6g fiber, and 3.8g net carbs.
Editor's Tip: Replace the chocolate chips with any of these toppings:
Chopped nuts for more protein consumption.
Shredded coconut for more fats and a chewier texture.
Freeze-dried berries for more fiber and a fruity twist
Learn more: https://www.sweetashoney.co/keto-protein-cookies/
5. Protein Cheesecake – Your Dose of Protein in Cake Form
For us, there's nothing more comforting than having a bite of a rich and creamy cheesecake layer followed by the crisp crust layer. We won't deny it. Cheesecake is our comfort dessert!
While we love the classic cheesecake recipe, we admit that this protein cheesecake recipe is much better.
That's because it combines cottage cheese and cream cheese, the highest protein keto-friendly cheeses. (*)
As if the proteins from these cheeses are not enough, the dessert also contains protein powder for more energy boost.
Thanks to these ingredients, you can get a whopping amount of 19 g protein in every slice.
Lastly, the recipe calls for almond flour (for the crust) and a natural sweetener to keep it low-carb and keto-friendly. (*)
Per serving (toppings not included): 308.5 calories, 23.9g fats, 19.1g protein, 5.3g net carbs.
Pro Tip: Use full-fat cheese to achieve the creamiest texture.
Editor's Tip: Use a springform pan for the cake's easy removal. (*)
Learn more: https://joyfilledeats.com/protein-cheesecake/
6. Flourless Protein Brownie Bites – Fudgy and Gooey
Who knew you could make brownies without flour? We didn't, so this recipe is a big revelation for us!
These flourless protein brownie bites contain no flour, eggs, and butter, making it the perfect dessert for people on a low-calorie, low-carb, and gluten-free diet.
The most impressive part is it contains only 4 ingredients:
bananas for that gooey fudgy bite
cocoa powder for that sweet chocolatey taste
almond butter for undeniable richness,
and protein powder for an extra dose of protein.
We never thought that creating indulgent brownies can be this easy and healthy until we tried this recipe.
Per serving: 97 calories, 6g protein, 6g fats, and 4g net carbs.
Pro Tip: Instead of whey protein, opt for the gluten-free and lactose-free pea protein. (*) One of the best brands is Anthony's Pea Protein Powder. (*)
Editor's Tip: Add different toppings, like keto chocolate chips, nuts, and dried berries, to make the dessert more delectable. 
Learn more: https://thebigmansworld.com/4-ingredient-flourless-protein-brownie-bites/
7. Sugar-free Jello Mousse- A Childhood Favorite
Our Jello craving is a slippery slope, so we consider this low-carb, high-protein dessert our savior!
The recipe is a grown-up version of our childhood dessert because it delivers the flavor of Jello in a classy mousse form.
The main ingredient is the sugar-free Jello, but the Greek yogurt makes the dessert richer, thicker, and creamier. It also contains a scoop of whey powder, which gives it a high protein content.
But here's the dessert's highlight—variety! We use the mousse as a blank canvas for all types of Jello flavors, which is always a fun experiment for everyone, including our kids. (*)
Per serving: 42 calories, 1g fats, 7g protein, and 3g net carbs.
Editor's Tip: Use keto-friendly protein powder like TGS Whey Protein to lower the carb content. (*)
Learn more: https://twosleevers.com/high-protein-jello-mousse/
8. Cinnamon Roll Protein Balls- A No-bake Recipe
A no-bake dessert that tastes like a cinnamon roll? Shut up, and take our money!
Since we're busy bees, we're always in for no-bake recipes, and this one is our favorite.
The recipe contains only 5 ingredients. The main ingredients are almond butter and almond flour, which binds the elements, gives it a rich, creamy texture, and a good fat and protein content.
Additionally, it has erythritol and ground cinnamon for slight sweetness and addictive cinnamon flavor.
Last but not least, there is the sea salt, which brings the flavors to life.
We also adore that the dessert comes in balls, so it's convenient to pack and easy to eat on the go.
Per serving: 173 calories, 16g fats, 6g protein, and 6g net carbs.
Learn more: https://www.thatslowcarb.com/no-bake-protein-balls-cinnamon-roll/
9. Protein Mug Cake- A Microwave Dessert
Admit it, eating a sweet treat in the middle of the night hits differently. This protein mug cake recipe is our weapon for fighting those midnight cravings. That's because you can cook it in the microwave, which will only take 2 minutes!
As if that's not enough, you only need 3 main ingredients to make this recipe.
It contains baking powder and egg, which delivers lift and a light, fluffy texture to the cake. It also has protein powder, which boosts protein content and adds flavor to the dessert.
Add a few optional ingredients like cocoa powder, keto sweetener, and vanilla extract to enhance the dessert's flavour.
Per serving: 197 calories, 7g fats, 32g protein, and 4g net carbs.
Warning: This mug cake is not recommended for strict keto dieters as it contains sugar.
Learn more: https://cheneetoday.com/protein-mug-cake/
10.  Angel Food Cake- A Heaven-sent for Keto Dieters
With its light, airy, and fluffy texture, this Angel Food Cake is like heaven on earth. Eating it feels like you took a bite of the clouds, and it will instantly give you that high you can't get from any other dessert.
We know we're rambling, but it's really that good.
Anyway, let's get to the critical part: the nutritional content. It contains protein powder, giving it a high protein content—about 38g per serving!
The angel cake also has egg whites, which are extremely low in calories and carbohydrates.
What we love about its low-calorie content is it allows us to go crazy with toppings.
Because of this, we can now have a large cake and eat it too!
Per serving (toppings not included): 188 calories, 1g fat, 38g protein, and 2g net carbs.
Editor's Tip: Add any of the following toppings:
Nuts for added crunch and fat boost.
Sugar-free syrups for a touch of sweetness and flavor. (*)
Whipped cream for a creamy touch. (*)
Learn more: http://www.mygirlishwhims.com/2017/08/high-protein-healthy-angel-food-cake.html
11.  Keto Pumpkin Pie- A Halloween Delight
During the first year of our keto journey, we were envious of the fall pumpkin desserts all over social media. With this pumpkin pie recipe, we can now join the bandwagon and enjoy those treats.
What we love about this is it tastes just like the regular pumpkin pie but without the unwanted carbs. It uses the same ingredients except for the crust and sweetener.
The recipe calls for almond flour and powdered monk fruit sweetener to keep it low-carb instead of regular flour and sugar. (*)
With pumpkin as its main ingredient, this dessert is rich in fiber– up to 4g of fiber per serving!
Per serving: 244 calories, 21g fats, 7g protein, and 4g net carbs.
Pro Tip: Bake the pie in a water bath to prevent the crust from cracking. (*)
Editor's Tip: If you don't have the time to prepare a water bath, simply cover the cracks with sugar-free whipped cream. (*)
Learn more: https://www.wholesomeyum.com/recipes/easy-keto-low-carb-pumpkin-pie-recipe/
Up Next: High-Protein Low-Carb Lunch Box Ideas