At KetoaHolics, we believe in real, delicious food. Both Slendier Noodles Style and Fine Fettle Zucchini Noodles get a big thumbs up from us for being top-notch low-carb Noodles choices that don't skimp on taste.
Did you know that Australia ranks 6th in the annual consumption of instant noodles per capita in selected countries in 2019? (*) Yes, it's up there– right next to the top Asian countries like Indonesia, Japan, and China.  This is good news for the noodle manufacturers out there but no so great for all the keto dieters susceptible to intense noodle cravings. But fear not, as we've got exciting news for you—Woolworths offers a fantastic selection of low-carb noodle alternatives!
If you wish to know what these are, check out our list of low-carb noodles at Woolworths below!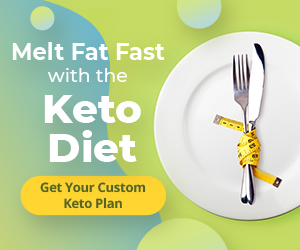 Top 6 Low Carb Noodles Woolworths For Keto Dieter
Lo (cal) and behold, here are some of the best low-carb noodles Woolworths that you can get your hands on:
Expert Quote: Dr. Sarah Johnson, Nutrition Specialist:

"Low-carb noodles like those made from konjac flour or zucchini are excellent alternatives for keto dieters. They not only reduce carbohydrate intake but also provide essential fiber and nutrients."
Our Top Pick: Slendier Noodles Style
Ingredients: Purified Water, Konjac Flour (5%)
Nutritional content: (per 125g serving size)
Calories: 44kJ
Protein: less than 1g
Fats: less than 1g
Net Carbs: less than 1g
Fibre:4.9g 
Behold the Slendier Noodles Style from the popular makers of tasty, healthy, and fancy food items. Crafted with the konjac vegetable and using time-honored cooking techniques, this noodle delivers a good amount of fibre with only 1 gram of net carbs and 11 calories per serving.
Plus Point: Since it's made from konjac flour, this noodle from Slendier is plant-based, vegan, and free from soy, gluten, and dairy.
Thing to Consider: Despite being a flour, konjac flour is strictly keto
Our Take: We can't get enough of these guilt-free noodles that leave us feeling happy and full. Plus, they're super flexible, so go ahead and mix them up with your fave keto sauces and toppings!
Our Top Pick #2: Fine Fettle Zucchini Noodles
Ingredients: Water, Stabiliser (526), Kojac Root Extract
Nutritional content: (per 100g serving size)
Calories: 44 KJ
Protein: 0.1g
Fats: less than 0.1g
Net Carbs: 0g
Fibre: 3.7g 
Like the Slendier Noodles, the Chang's Wok Ready Super Lo-cal Noodles are derived from Konjac root. Widely used in Asian cuisines for its flexibility and neutral taste, these noodles expand slightly in the stomach, triggering a feeling of fullness, making you eat less.
Plus Point: This is probably one of Woolworths' most affordable low-carb noodles.
Thing to Consider: It's strictly keto!
Our Take: Zoodles are like kitchen ninjas, blending with any flavors you throw their way. Sauté them, stir-fry them, or just toss them in your fave keto sauce – it's a zoodle party!
Other Low Carb Noodles To Try
Woolworths Food Cauliflower Noodle
Ingredients: Water, Dried Cauliflower Powder
Nutritional content: (per 125g serving)
Calories: 56Kcal
Protein: 1g
Fats: 1.9g
Net Carbs: 5.6g
Fibre: 3.8g 
Enjoy in the vegetable goodness of the Woolworths Food Cauliflower Noodle. Undergoing an unbroken cold chain process, these noodles stay fresher for longer. Additionally, the vegetables are farmed in healthy soil, using water responsibly, making them an excellent option for both you and the planet.
Plus Point: The noodle is plant-based and vegan-friendly.
Thing to Consider: This has a whopping amount of 5.6g net carbs per serving, so be mindful of your carbohydrate intake or consume only half the serving.
Expert Quote: Dr. Emily Collins, Registered Dietitian:

"Including low-carb noodles in a keto diet can support weight management and provide a feeling of fullness, which can be beneficial for those seeking to control their calorie intake."
Carb Clever Baby Marrow Noodles in Cream Sauce
Ingredients:
Baby Marrow Noodle,
Broccoli,
Silky Cream Sauce (Cow's Milk, Cream, Water, and Modified Starch),
Unsalted Butter (Pasteurized Cream and Acidity Regulator),
Salt,
Dijon Mustard (Vinegar, Mustard Powder, Garlic, Marjoram, Sugar, Turmeric, Thyme, Acetic Acid, and Stabiliser),
Bacon (Pork Belly, Sodium Erythorbate, Phosphates, Citric Acid, and Erythorbic Acid),
Spice Extracts (with pepper),
Flavouring,
Anti-caking Agent,
Colorant,
And White Cheddar Cheese (Lactic Culture, Non-animal Rennet, Potassium or Sodium Nitrate, and Calcium Chloride)
Nutritional content: (per 100g serving)
Calories: 354 kJ
Protein: 5g
Fats: 6.3g
Net Carbs: 2g
Fibre: 4.3g 
Don't be fooled by its fancy name; Baby Marrow Noodles are simply zucchini, the popular low-carb alternative to noodles. What sets the Carb Clever Baby Marrow Noodles apart is that they come with a delicious and silky cream sauce, topped with bacon and broccoli, making them perfect for keto dieters. (*)
Plus Point: You can easily prepare this pasta by microwaving it for 2 minutes and 30 seconds.
Thing to Consider: It's not dairy-free as it contains cow's milk.
La Zuppa Noodles Tom Yum Konjac
Ingredients:
Water,
Konjac Noodle (Water, Calcium Hydroxide, and Konjac Flour),
Spices and Herbs (Shallot, Lemongrass, Galangal, Garlic, Kaffir Lime, Chili, and Coriander),
Red Capsicum,
Cabbage,
Bean Curd,
Lime Juice,
Carrot,
Salt,
Sugar,
Sunflower Seed Oil,
Tomato Paste,
Water,
Yeast Extract,
and Tamarind Paste
Nutritional content: (per 100g serving)
Calories: 103 kJ
Protein: 0g
Fats: 2g
Net Carbs: 9.8g
Fibre: 0g
Here's a delicious instant Tom Yum soup that's perfect for keto dieters. It features konjac or shirataki noodles and comforting authentic Tom Yum Soup. Also called the miracle noodles, it's low calorie yet highly filling due to their high glucomannan content. (*)
Plus Point: It's made of all-natural ingredients and 99% fat-free, gluten, and dairy-free.
Thing to Consider: This contains soy, which is a known allergen
Expert Quote: Chef Michael Wong, Culinary Expert:

"Low-carb noodles can be just as delicious as traditional noodles when prepared with the right sauces and ingredients. Their versatility allows for creative and satisfying keto-friendly dishes."
Fine Fettle Zucchini Noodles
Ingredients: 100% Zucchini
Nutritional content: (per 100g serving size) 
Calories: 166 kJ
Protein: 2.1g
Fats: 0.8g
Net Carbs: 4.2g
Fibre: 1.0g
Zoodles (zucchini noodles) are the most popular low-carb noodle alternatives, but Fine Fettle has taken it to a new level by air-drying them. So what's the difference? The air-drying process preserves the maximum nutrients and retains the delicious zucchini flavor. More than that, it also helps keep the noodles shelf-stable for longer.
Plus Point: The noodles are vegan, 100% natural, and free of dairy, gluten, nut, and GMOs.
Thing to Consider: It's one of the most expensive noodles on the list.
The Bottom Line
Thanks to all these fantastic low carb noodles Woolworths, you don't have to sacrifice your keto diet to satisfy your noodles cravings. Remember to always check the nutritional content before preparing any of these noodles and consume only the serving that fits your carbohydrate allowance.
Understanding Low Carb Noodles:
Low carb noodles are innovative creations designed to reduce the carbohydrate content found in traditional wheat-based noodles. These noodles are usually made from ingredients like konjac flour, tofu, shirataki, zucchini, or other low carb substitutes.
Unlike regular noodles, low carb versions contain significantly fewer net carbohydrates, making them a suitable choice for those following low carb diets or managing their blood sugar levels.
Nutritional Benefits of Low Carb Noodles:
Low carb noodles are not just about cutting carbs; they also offer impressive nutritional benefits.
High in fiber and protein, they contribute to a feeling of fullness, aiding in weight management and curbing hunger cravings.
Moreover, they are gluten-free, making them ideal for individuals with gluten intolerances or sensitivities. Compared to traditional noodles, low carb alternatives are lower in calories, making them a great addition to various diets.
FAQS
Up Next: