Is there such a thing as a low carb snack?
This is one of keto dieters' most common questions, and it's understandable.
After all, most of the greatest snacks in the world are high in carbs. (*)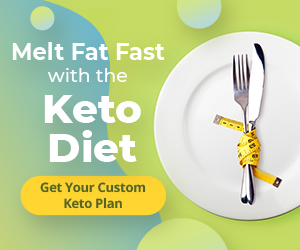 But here at Ketoaholics, our mission is to make the keto diet as easy as possible for you.
That's why we've searched far and wide for the best keto snacks for you.
Good news: We've found a lot of options at Coles!
Are you excited to get your snack on?
Wait no further because we present to you—some of the best low carb snack Coles below!
Let's start our grand snack list with ready-to-eat on-the-go snacks that satisfy your taste buds and fill you up!
Bars and Crispbreads
Bounce Keto Bar
With the Bounce Keto Bar, you can enjoy the taste and sweetness of creamy chocolate with the unwanted sugar!
It uses natural chocolate and Monk Fruit Extract, so you don't have to compromise your keto requirements. Not only that, it's packed with a nut blend that will give you the healthy fats you need. (*)
Available Flavors: Almond Vanilla and Choco Hazelnut
Nutrition Information: 13.2g Fat, 4.2g Protein, 2.4g Net Carbs, and 9.7g Fibre
Atkins Low Carb Crispbread
Do you love spreads but can't find any low carb breads to use them on? Well, the Atkins Low Carb Crispbread is your perfect spread partner.
Made with whole grain wheat flour, this crispbread contains less carbs but has the same taste and texture as other regular crispbreads you can find in the market.
Nutrition Information: 0.8g Fat, 1.3g Protein, 1.8g Net Carbs, and 0.6 Fibre
Fresh Snacks
If you want a low-calorie snack that's also light and refreshing, here are some of the best fresh snacks you can get at Coles:
Always Fresh Whole Baby Cucumbers
Cucumbers are one of the best vegetables for keto. (*) While it's a popular salad vegetable, it also serves as a refreshing snack.
These baby cucumbers from Always Fresh are soaked in dill seed and mustard brine, giving them a unique twist.
Nutrition Information: 0.09g Fat, 0,6g Protein, and 2.4g Net Carbs
Coles Deli Mediterranean Olives
Another healthy keto snack is olives. These are high in fats and extremely low in carbs. Not only that, but these are also rich in antioxidants which are highly beneficial for your overall health. (*)
Nutrition Information: 8,76 Fat, 0.56g Protein, 0.2g Net Carbs, and 1.08g Fibre
Chocolates
Here are some low-carb snack Coles that people with a sweet tooth will surely enjoy!
Noshu 95% Sugar-Free Milk Chocolate Melts
Whether you're looking for chocolates to munch on or for baking, the Noshu 95% chocolate melts are a great option.
These are made with cocoa and erythritol, so you don't have to worry about their sugar content. It's also gluten-free and made without maltitol.
Nutrition Information: 9.7g Fat, 2.4g Protein, and 1.5g Net Carbs
Vitawerx Milk Chocolate Plain Bar
To satisfy your sweet tooth and get your protein fix at the same time, Vitawerx Protein Bar is the one you should get.
Containing Whey Protein, Cocoa, and Natural Sweeteners, you're sure you can get nothing but the best nutrition from this bar.
Nutrition Information: 14.5g Fat, 15g Protein, and 4.9g Net Carbs
Meaty Snacks
And, of course, we shouldn't forget the very core of the keto diet—meats!
Hans Striker Mild Salami Sticks
If you love the taste of smoked meat, you'll surely enjoy these mildly seasoned smoked and dried beef and pork sticks. Not only will these satisfy your meaty cravings, but they will also provide you with the healthy fats you need.
Nutrition Information: 6g Fat, 4.2g Protein, and <1 g Net Carbs
Provedore Prosciutto and Cheese Roll-ups
Whether you're preparing an antipasto platter or want a quick on-the-go snack, the Provedore Prosciutto and Cheese Roll-Ups can satisfy your needs. It's the perfect mix of cheesy and meaty snacks for the keto diet.
Nutrition Information: 16g Fat, 23g Protein, and 1g Net Carbs
Master Crackle Pork Crackles
Try this Master Crackle Pork Crackles, a keto snack made from deep-fried pig skin, for a low-carb and high-protein snack. (*)
The best part about this version from Master Crackle is instead of being deep fried, they are oven baked, making them a healthier option.
Nutrition Information: 5.9g Fat, 18.7g Protein, <1g Net Carbs
Learn more:
Final Words
Regardless of your personal preference or nutritional needs, you can find suitable low-carb snack options in the market. These low carb snack Coles can satisfy not just your cravings but will also make sure that you stick to your keto diet in the easiest and most delicious way possible.
Up Next: 4 Best Keto Snacks (Low Carb Snacks) – The Ultimate Healthy List