Finding an MCT Oil which is potent and pure can be quite a task when there are so many options to select from. This Nature's Way MCT Oil Review will guide you about the selection process of oil of the sort.
Containing medium-chain triglycerides, this oil is suitable for use daily as a dietary supplement or specifically for gym-related benefits. (*)
Our Review of Nature's Way MCT Oil: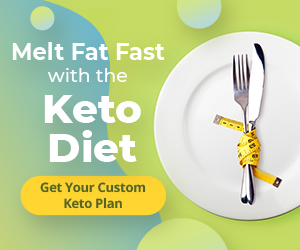 Click Image for more info
Nature's Way MCT Oil is a dietary supplement extracted from coconuts and is a natural and pure source of MCTs. This product helps the body produce energy and is suitable for anyone looking to participate in regular physical activity.
The oil may be used as a daily source of healthy fats, which boost metabolism and help stimulate weight loss. Nature's Way MCT Oil Review shows that the oil compensates for the lack of useful fatty acids in our daily diet.
As an added perk, the oil may also be used in association with a diet routine such as the Paleo Diet or Keto Diet. Since both these diets focus on substituting daily carbs with healthy fats, Nature's Way MCT Oil might be a good choice for people following these diets.
Nutrient Information:
Each serving of Nature's Way MCT Oil is one tablespoon. If you want to be more precise, you can measure out 15ml of the oil and take it in one serving.
Each serving contains 130 calories.
The total fat count for each serving is 14 grams.
There are 13 grams of saturated fats and less than 0.5 grams of polyunsaturated fats and monounsaturated fats of the total fat count.
There is no cholesterol in the oil.
Of the total fat count, there are 7.7 grams of Caprylic acid
They are 5 grams of Capric acid in each serving
The Good
Potent source of MCTs
It is extracted from coconuts (a rich MCT source)
Compatible with Paleo Diet
It can be coupled with a keto diet plan
No genetically modified ingredients added
Suitable for vegetarians
Gluten intolerant individuals can use it
The Bad
Is only available online
May cause discomfort on the first usage
Customer Reviews,
Most customers have mixed reviews about the oil. While some are quite content with the oil, others have some concerns about the constitution of the oil and the type of MCTs present in it.
Most are happy with the tasteless, odorless composition, with some concerns voiced over initial digestive discomfort. It has been easier for customers to use the oil in foods like coffee, shakes and other beverages.
Many have also found it to be a product that delivers results as advertised in weight loss benefits. Along with weight loss benefits, users have also reported experiencing improved physical and mental awareness.
The product's price is also a point of praise among customers who feel that they are getting a decent product at this price.
Benefits of Nature's Way MCT Oil:
Nature's Way MCT Oil Review has revealed many benefits of the oil. First of all, the oil is 100% pure and natural. The source of MCTs used in the oil is coconuts, a superior source to palm oils.
Secondly, the oil is suitable for use with the Paleo and keto diets. Both these dieting patterns advocate using healthy fats over carbs which means using MCTs can compensate well for the user's energy needs.
Plus, the oil is also helpful in terms of weight loss. It ensures the availability of a rich energy source in the body that acts as a substitute for carbohydrates. Fats release more energy as compared to carbohydrates. (*)
According to Nature's Way MCT Oil Review, usage of this oil makes the user feel full. As a result of this fullness, cravings are reduced in magnitude and frequency, leading to ultimate weight loss.
Now you might be wondering if this is one of those supplements that a particular group of people can only use.
To answer your question, no. This is not a supplement of that kind and has universal appeal for a wider audience. First off, it has been certified to be vegetarian, which is great news for strict vegetarians who can also use this source of healthy fat.
Along with that, the oil is also suitable for people who are intolerant to gluten. Gluten allergy is quite common, and it often hinders users from benefiting from a product. (3)
However, Nature's Way MCT Oil is a gluten-free product and safe to use for wheat allergies or similar sensitivities.
And to add to the benefits, the oil contains no ingredients that are genetically modified. Strict supervision and control are practiced during the manufacturing of this oil to ensure that all the ingredients are totally natural.
To watch out for in such products are natural ingredients that are 'fillers' in nature. An example of this is palm oils often used in similar products. However, Nature's Way MCT Oil Review indicates no such filler oils in this particular product.
Most MCT oils have a certain taste to them which can make the user feel discomfort. Not everyone can taste, which is why the manufacturers of this oil have kept the product tasteless. As there is no flavor, you can consume the oil every day or add it to your recipes.
And to make things super easy for you, you can store the oil anywhere with no need for refrigeration.
Nature's Way MCT Oil Review vs. Other MCT Oils
Nature's Way MCT Oil Review shows that the oil shares some similar features to other competitor products. However, in other aspects, it is quite different.
One major difference between Nature's Way MCT Oil and some others is the specificity for usage. Some other oils specifically aim at increasing lean muscle mass and making the body more muscular. On the other hand, nature's way is most helpful for people who work out daily and are building up their bodies.
MCTs are also available as powders or soft gels for convenience of use along with the oil form. Here is a quick comparison of some of these products:
MCT Oils
Features
Sports Research Premium MCT Oil

Healthy fats promote ketosis
Keeps the body fit and healthy
Aids in weight loss
It is extracted from pure MCT sources
Has been certified by a third party
Vegan friendly
Compatible with a Paleo Diet

Premium MCT Oil

It gives you more energy
Keeps your mental focus in check
Aids in mental clarity
Friendly for keto diet followers
It helps you focus better
Decreases inflammation in the body

Perfect Keto MCT Powder

It does not need any mixing or blending
Adds healthy fats to daily life
It can be used in the morning as breakfast
No oily residue is present
Odorless

Perfect Keto C8 MCT Oil

It can be used before or after exercise
It is good for mental as well as physical health
It can be added to snacks and daily meals
Aids in hormonal regulation in the body
Keeps the physical activity in check
Boosts performance at the gym

Bio Schwartz MCT Oil soft gels

GMO and gluten-free product
Cold-pressed, unrefined without any fillers or flavors
Weight loss and dietary benefits
An additional source of energy
Purified oil without the use of solvents
Tested and approved by 3rd party
FAQs
1. How can I use this oil?
For most convenience, you can take it as is. Measure the mentioned ml in a teaspoon and drink it like that. You can also add it to your morning coffee to stay focused and alert throughout the day.
2. Is this oil just like the coconut oil we get from the market?
Actually, no. This oil is quite different from the one you buy from the market. Regular coconut oil is used for cooking and tends to solidify after some time. Nature's Way MCT oil does not solidify and stays in a liquid state.
Plus, there is no flavor in the oil, so you would not feel the taste when using it. It does, however, offer the same benefits as raw coconuts.
3. How long will the oil stay liquid?
It will stay liquid for quite a long while. You can keep it on your kitchen counter, and it will stay liquid. There is no need to keep it refrigerated even if you live in extreme temperatures.
4. Where can I buy Nature's Way MCT Oil?
The oil is available on Amazon for purchase. If you are a student, you can get 50% off on Amazon Prime.
5. Is it okay if I start with the given serving size?
The suggested serving size is given at 1 teaspoon for first-time users. However, due to the possibility of digestive discomfort, it is recommended that you start with a smaller dose and gradually work your way up as your body needs to adapt to this change in dietary nutrients.
Instead, start with half a tablespoon or lesser for the first time. Slowly increase the amount you use every day until your body starts to accept the single serving size.
6. Why does it upset the stomach?
Your body is used to processing carbs for energy. When you start taking this oil, it takes the body into the state of ketosis, where the body starts to use fats for energy instead. (*)
A sudden shift from one type of energy source to another can cause stomach problems. This is why you should make your way up to the single-serving size so that your body has ample time to adjust to the new routine.
Nature's Way MCT Oil: Is It Keto-Friendly?
For som
eone looking for an MCT oil available at a reasonable price and delivers all the benefits, this oil might be a good choice. It is free of harmful additives and contains MCTs from the most potent and pure sources.
Containing Caprylic and Capric acids, this oil is rich in useful fatty acids that play a role in weight loss, mental clarity, increasing focus, and keeping you energized throughout the day. As such, Nature's Way MCT Oil Review has shown that this oil is a decent choice for daily use and for someone who wants oil to go with their keto or Paleo diets.