Maintaining a healthy lifestyle while trying to meet the physical and dietary needs of the body can often be hard. This Olimp MCT Oil Review will provide you an effective and workable method of maintaining a healthy lifestyle.
For a balanced diet, it is essential to have all nutrients in your diet. However, most people are under the misconception that fats are hazardous for the body. This is why they do not intake many fats and their bodies remain deprived of this energy-rich nutrient.
But want to know the truth?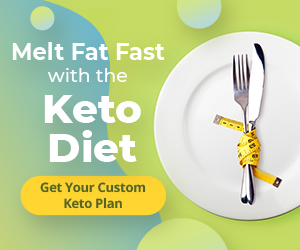 The truth is that fats are not all so bad for you. There are certain healthy fats that are essential for the proper growth and development of the body. One of these groups of fats is medium chain fatty acids. (1)
2021's Review of Olimp MCT Oil:
Olimp MCT Oil is oil enriched with palm kernel extracts that are a rich source of medium chained triglycerides. The oil aims at improving the general health of the user and offering particular benefits to athletes. (2)
Like all other MCTs, the ones contained in this oil are a healthy source of energy for the body. The fatty acids are medium length in chain, normally C8 fatty acids that have 8 carbons in their chain.
Now the bulk of this oil is made up of Capric acid and Caprylic acid. Both of these fatty acids are great sources of energy for the body and they are also easily used up by the body for fuel.
Nutritional Information:
The only ingredient in this product is palm kernel oil which is high in
MCTs
just like coconut oil. Palm kernel oil is sourced only from the edible seeds of the palm fruit and not from the fruit itself.
Palm oil, on the other hand is derived from the pulp of the fruit and has a very different composition from palm kernel oil.
All of the calories in this oil come from MCTs that include Caproic acid, Caprylic acid, Capric acid and Lauric acid. The breakdown for these MCTs per every 14g or 1 spoonful are as follows:
Caproic acid(C-6): 0.2g
Caprylic acid(C-8): 7.0-9.1g
Capric acid: 4.2-6.3g
Lauric acid: 0.4g
Pros:
Olimp MCT Oil review shows that the oil has several pros that make it so suitable for use.
Works effectively and instantly
Derived from natural sources
Does not contain any harmful coloring agents or additives
Keeps the body healthy by providing an alternate source of energy
Gives a lot of energy to athletes
Makes the body feel lighter
Improves focus
Cons:
Can only be purchased online
Causes laxative issues in the beginning
Benefits of Olimp MCT Oil:
Olimp MCT Oil Review revealed several benefits of this oil for general wellness. First of all, this oil is a dream comes true for athletes. Athletes need to focus on their diet since their body is in constant need of energy and nutrients.
Now it's very hard to maintain a schedule for eating different meals throughout the day, matching your gym routine. Also, the ingredients for these recipes account up to a total cost of hundreds of dollars. Moreover, if you work full-time, it can be very hard to take out time from your hectic routine to fix these recipes.
On the other hand, Olimp MCT Oil is the quickest and easiest way of getting these entire nutrients in your body. The oil is rich in fats that are subsequently rich in energy. Every fat molecule releases about 8 kj of energy when metabolized.
So, the oil proves to be very helpful in giving athletes the daily boost of energy they need to make it through the day.
Even non-athletic folk who are gym junkies will find this extra energy quite helpful in making them last throughout the day without falling victim to fatigue.
On a more general note, Olimp MCT Oil offers a very economical and healthy source of energy to the body.
Most people's diets are often low in fat since it is a common belief that fats are unhealthy. But Olimp MCT oil can supplement those for the proper functioning and development of the body.
And the benefits don't stop there. In fact, Olimp MCT Oil also helps improve mental and cognitive functioning.
The human brain is in constant need of energy since it is always working. Carbs and proteins provide energy but their energy count is low and that is why you tend to get hungry so often.
When your body starts to use MCTs for energy, the energy count is tripled and the brain gets nutrition at all times. This helps in keeping the brain healthy and alert at all times. It is also very useful for preventing excessive tiredness even after very little work or physical activity. (3)
If you face digestive issues, this oil is great for you as it improves digestion and keeps digestive issues away.
If you're wondering why, let me tell you how. MCTs are medium in length so it is easy for the liver to metabolize these fats. The longer chains take longer to break up and require more work from the digestive system. In case of medium chains, the digestive system can work more effectively since the digestion of these fats is quite easy.
Customer Reviews,
While not every Olimp MCT review is positive, most of the reviews are on a positive note.
The oil has been promising in delivering weight loss results, improving focus, boosting energy and curbing appetite. Customers who used this oil with a keto diet were also happy with the overall results of how well it complimented their dietary style.
The few critical reviews are due to the side effects that this oil may cause when users take the recommended serving the very first day.  In a lot of instances, full dosage has been linked to digestive discomfort.
Some other users has expressed concerns about palm farming ethics that the oil had been extracted from kernel rather than coconuts.
Overall, most Olimp MCT Oil Review had something positive to say about the product. Some concerns were shown over the source of the MCTs and digestive side effects. However, most customers found the oil to be helpful.
Why Choose Olimp MCT Oil?
Olimp MCT Oil review shows that the oil is quite a remarkable choice for an MCT source. On Amazon, the oil has a 73% rating of 5 stars which indicate that customers like this product and have found it to be helpful.
Secondly, the oil contains zero additives. The nutritional information printed on the bottle states that the carb content is zero. All the calories present in the oil are from saturated fats that are medium in chain length.
Other than these fatty acids, the oil contains no coloring agents or any other agents for flavor or scent. This ensures that Olimp MCT Oil is devoid of any hazardous chemicals.
Normally, when you have to buy supplements or oils of this sort, you need to go to a store where you have to rummage through stacks of oils from different companies. Olimp MCT oil can be easily purchased from Amazon, sitting at home.
Who Can Use Olimp MCT Oil?
Olimp MCT Oil review shows that the oil has been used by a variety of consumers for a range of reasons. This indicates the effectiveness of this oil for a number of problems.
Anyone who is faced with weight issues and wants to shed off extra fat will find this oil helpful.
This oil can be used by people who are on a Keto diet and want to enhance the effect of their diet.
People who want to increase their mental focus and overall cognitive functioning can use this oil.
Athletes can use this oil to get additional energy and better focus for playing.
Students can use this oil for improving their focus during studies.
Older individuals can also use this oil to make their bodies switch to a healthier and more reliable source of energy.
How to Use Olimp MCT Oil?
It is quite simple to use this MCT oil. All you have to do is to add the recommended serving to a fluid of your choice. If you like to keep things simple, water or milk will do.
However, you can also make things exciting by adding the oil to your cocoa or coffee, whichever you prefer in the morning.
Having said that you still need to be somewhat cautious. As mentioned above, the oil may cause laxative issues when you initially use it. This is because your body is wired to use carbs as primary source of energy.
But when you start to take fats as a primary energy source, your body may take a while to adjust to this transition.
This is why some people often find themselves facing stomach issues. The best way to combat this problem is to start by taking very small dosage of the oil when you start using it. Slowly, you can increase the dosage and reach the serving size in a month's time.
This will ensure that your body has ample time to shift to this new energy source and you do not have to face stomach upsets.
You can add the oil is your smoothies.
Add the oil to your breakfast recipes to start your day with a boost of energy.
The oil can also be used in salad dressings.
It can be added to any beverage, such as tea, coffee or juice.
Olimp MCT Oil Review Vs Others
MCT Oil
Features
Premium C8 MCT Oil

Contains 8 carbon fatty acids
Great for weight loss
Improves focus
Can be used in recipes
No fillers

Jarrow Formulas

Produces ketone bodies
Provides 3 times more energy
Useful for energetic athletic performance
No additives of any sort
Extracted from raw coconuts

Bulletproof Octane Oil

Can be added to daily coffee
Upgraded for better benefits
Improves overall health
No side effects
Devoid of artificial agents for color or scent

Keeps the user fit
Great for athletes and body-builders
Helps energize the body
Prevents excessive tiredness
Improves alertness and focus
FAQs
1.  The bottle says that the oil contains MCTs but it does not list coconuts as ingredients. Why?
There are different sources of MCTs. Not all MCTs are derived from coconuts. The MCTs present in Olimp MCT Oil have been extracted from kernel and palms.
2. Can I use this oil for weight loss?
Olimp MCT Oil Review shows that majority of the customers use the oil for weight loss. You can use the oil on its own or you can make it a part of your diet plan by using it in your daily meals.
If you are a regular coffee or tea-drinker, you can also use this oil in your favourite beverages early in the day.
3. Why are MCTs generally healthier?
These fatty acids are shorter than LCTs which is why they are easy to digest. Your body needs to do much less work for metabolizing these fats. This is why they are generally healthier as they tend to get used up instead of getting stored.
New research has also highlighted the usefulness of this oil for many issues such as preventing lack of activeness and focus.
Final Verdict
This oil has received a lot of positive reviews from its customers. It contains only natural ingredients which is a big plus since one of the biggest concerns about supplementary oils is containing additives.
Olimp MCT Oil review has shown that no additives are used in making this oil. Also, the manufacturers have used advanced technology to rid the oil of any taste. As such, users can benefit from the oil without having to experience an undesirable taste.