Normal pizza shops: Thick crust or thin crust?
Papa Johns: Thick crust, thin crust, or no crust?
Papa Johns is taking the pizza game to a whole new level with their latest pizza offer—the crustless pizza!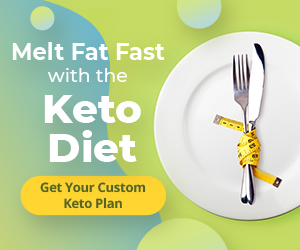 Crustless pizza? What sorcery is this?
Well, it's just Papa Johns' way of letting keto dieters satisfy their pizza cravings in the lowest carb way possible!
Let us guess. You're already getting giddy with excitement over the thought of being able to enjoy Papa John's pizza on keto?
We're excited to share the Papa John's keto pizza details with you too!
But wait, there's more. We'll also reveal the other low-carb options on their menu.
And that's not all. We've also compiled a few order tips and the Papa Johns' dishes you must avoid to stay on keto.
So what are you waiting for? Let's get the party started!
Important Tips to Keep in Mind
Before the crustless pizza, Papa Johns is not the best option for keto dieters. Their menu is packed with carbohydrate-rich options—no salads or entrees.
The good news is you can still enjoy some of their offerings and stay on keto if you keep in mind the following tips:
First, check out their menu in advance.
Papa Johns' menus vary depending on the location. Case in point: the pizza bowls are available only in selected areas.
To ensure that you'll have something low-carb to enjoy, you must check out the location's menu before heading to the store. In this way, you can determine if the trip to papa Johns is worth it or not.
While you're at it, you may also want to call the branch directly and inquire about any tweaks or special dishes they can make for you. After all, you'll never know your options until you ask.
Take advantage of their nutrition calculator.
One of the best things about eating at Papa Johns is determining the nutritional content of all their dishes. To help you with that, they incorporated a nutrition calculator on their website.
In this section, you can find the full nutritional profile of all their dishes. Unfortunately, the calculator won't allow you to omit the calories and carbohydrate content of the crust or any dishes.
Papa John's Low Carb Pizza Menu
Sad Fact: Papa Johns doesn't have an extensive keto menu. After all, their offerings are pretty basic. Pizza, chicken wings, chicken poppers, papadias, bread rolls, and desserts—that's about everything you can enjoy at Papa Johns.
But despite this, we could still find a few decent Papa Johns keto options you can enjoy. Check them out below.
The Low-carb Dishes to Order
Here are the best Papa Johns dishes that will suit your keto diet:
Pizza Bowls (New on the Menu!)
Pizza bowls are the latest additions to the Pizza Johns family, and these are perfect for the keto diet.
What are Papa Bowls? Simply put, these bowls contain all your favorite pizza toppings without the crust.
The dish features combinations of their most popular pizza toppings. These are all baked together and then served in a bowl (or a microwavable container for to-go orders) instead of a crust.
Not only that, you get fats and proteins from meat, cheese, and fiber from the veggie toppings. But here's the best part: Since there's no crust, there are no carbs as well.
So basically, you enjoy all the fantastic pizza flavors without the unwanted carbs. It's a keto dieter's dream!
As of today, there are three pizza bowl flavors to choose from. Here are as follows:
Italian Meats Trio
The bowl contains three cheeses, and their signature pizza and alfredo sauces. For the meat, it has pepperoni, sausage, and meatballs. And for the veggies, you get onions, tomatoes, and green bell peppers.
Nutrition facts per serving: 880 calories, 68g fats, 24g carbohydrates, and 46g protein.
Chicken Alfredo Bowl
This bowl features layers of alfredo sauce, garlic parmesan sauce, and grilled chicken. It also has a three cheese blend, tomatoes, onions, mushrooms, and spinach.
Nutrition facts per serving: 570 calories, 31g fat, 15g carbohydrates, and 62g protein.
Garden Veggie Papa Bowl
From its name, this is the pizza bowl that's loaded with veggies. This is the best choice if you wish to get your daily dose of fiber on keto. (*)
In addition to their signature pizza sauce, three-cheese blend, and garlic parmesan sauce, it contains a wide range of vegetables, including:
Green peppers,
Mushrooms,
Banana peppers,
Onions,
And spinach
Nutrition facts per serving: not available
Low Carb Pizza Toppings
Here's one great news: If you don't like any of their readily-available Papa Bowls, you have the option to customize your bowl!
All you need to do is choose from their standard pizza toppings and sauces so you can make your combination.
However, this can get tricky since they have a few toppings with high carbohydrate content. To help you out, we've compiled some of the lowest carb toppings below:
Three-cheese blend,
Parmesan Romano,
Ground Beef,
Pepperoni,
Spicy Italian Sausage
Philly Steak,
Sausage,
Bacon,
Canadian Bacon
Grilled Chicken,
Anchovies,
Salami,
Green Olives,
Black Olives,
Mushrooms,
Onions,
Roma Tomatoes,
Banana Peppers,
Jalapeño Peppers,
Green Peppers,
and Fresh Spinach
Here are some of our recommended topping combinations:
Alfredo Sauce, Canadian Bacon, Spinach, and Green Olives
Alfredo Sauce, Anchovies, Bacon, and Spinach
Alfredo Sauce, Banana Peppers, and Sausage
Tomato Pizza Sauce and Pepperoni
Tomato Pizza Sauce and Italian Sausage
Buffalo Wings
For many reasons, one of the best papa Johns keto options would be their chicken wings.
First, the bone-in wings aren't breaded, which is a big plus. But please remember that the boneless versions have breading, so avoid those at all costs.
Second, these wings are baked and not fried, making them a healthy and low-calorie option.
Even though the wings are coated with sauce, their carbohydrate content is still suitable for the keto diet.
Nutrition facts per serving: 840 calories, 58g fat, 8g carbohydrates, and 67g protein.
Garlic Parmesan Wings
If you don't like spicy flavors, then you can go for their garlic parmesan wings. These deliver a cheesy and garlicky punch that will satisfy your cravings.
But heads up, the cheese and garlic seasoning are high in calories, so it's important to practice portion control. (*) Also, this offering is available in selected branches only.
Nutrition facts per serving: 1040 calories, 81g fat, 6g carbohydrates, and 68g protein.
For those who are watching their calorie consumption and don't like spicy food, the unsauced wings are your safest bet.
Like the other bone-in chicken wings, these aren't breaded or baked. The difference is it's not coated with any sauce.
While the lack of sauce is a vast advantage calorie- and carbohydrate-wise, it may not be the best option flavor-wise.
Pro Tip: Choose a low-carb dipping sauce to boost its flavor.
Low-carb Dipping Sauces
If you're wondering what dipping sauces you can order for your chicken wings, we've rounded the best options below:
Blue Cheese: 160 calories and 0g carbohydrates
Garlic Butter: 150 calories and 0g carbohydrates
Buffalo: 15 calories and 2g carbohydrates
Cheese: 40 calories and 2g carbohydrates
Ranch Dressing: 100 calories and 2g carbohydrates
Pizza Tomato Sauce: 20 calories and 3g carbohydrates
The High-carb Dishes to Avoid
On the other hand, here are the Papa Johns dishes that will kick you out of ketosis (*):
Papa Picks
Create-your-own Pizza
Pepperoni Pizza
Sausage Pizza
Handcrafted Specialties
Epic Pepperoni- Stuffed Crust Pizza
The Works Pizza
The Meats Pizza
Extra Cheesy Alfredo Pizza
Garden Fresh Pizza
Tuscan Six Cheese Pizza
Hawaiian BBQ Chicken Pizza
Papa Chicken Dishes
Papa Starters
Spicy Pepperoni Rolls
Jalapeño Popper Rolls
Garlic Knots
Desserts
Cinnamon Pull Aparts
Chocolate Chip Cookie
Double Chocolate Chip Brownie
FAQS
The Bottom Line
Pizza lovers haven't decided whether or not the new pizza bowls are a work of art or a total disgrace to pizzas.
But regardless of what they think, one fact remains: These new menu additions make Papa John's one of the best keto-friendly pizza restaurants in the US.
So if you're craving pizza (minus the carbs), you already know where to go. Keep in mind our keto order tips and the dishes to avoid, and you're good to go!
Up Next: The Best Keto Restaurants Guide