Ketosis does not necessarily have to be induced by ketogenic foods or a keto diet alone but can also be induced in other ways. One easy way is through Perfect Keto MCT Oil Powder. As the name suggests, the powder is dual in nature: ketogenic and MCT rich. (1)
The supplement uses the body's preferred energy source- MCTs, which get easily metabolized into ketones and fuel quick energy to the body.
Overview of Perfect Keto MCT Oil Powder
Perfect Keto makes this supplement. It is designed for anyone on a keto or low carb diet.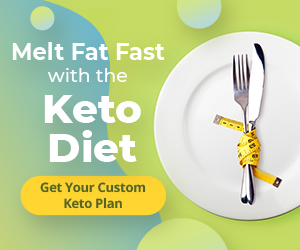 The supplement works to support not only metabolic function but also mental clarity.
It also contains acacia fiber, which has prebiotic potential and helps regulate blood glucose spikes.
This feature gives Perfect Keto a huge edge over other MCT powders containing fillers that can cause blood glucose level fluctuations. (2)
Benefits of Perfect Keto MCT Oil Powder
The powder is made with 100% MCT oil that has been extracted from coconuts. Actually, the supplement's potency and purity make it so efficient at its job. (3)
It helps people who want to get MCTs' advantages but do not want to go through digestive distress. As opposed to the oil form, MCTs in powder form are easier on the stomach.
Many other supplements of the sort cause some intestinal and gastric discomfort when they are used. However, this one keeps you safe from any mess.
And if that's not enough to convince you, then let's point out that it also prevents travel headaches, which often accompany the use of MCTs daily.
Another notable feature of Perfect Keto MCT Oil Powder is that it does not contain any fillers or additives. The manufacturers claim that their product does not have the following additives:
Binders
Fiber additives
Corn starch
As a result, the supplement is purely triglycerides. Since there are no sugar-based additives in this supplement, it is also free of any carbs.
This ensures that you do not have a rise in your blood sugar levels after using this MCT powder.
And that's not all-the manufacturers also guarantee purity.
They claim that their product is 100% pure.
It is actually manufactured at a facility in the US. The regulations of this facility ensure that no genetically modified or harmful ingredient is added to the supplement.
To ensure further purity, each batch of the product is also tested separately by different labs. The overall ratio for the final product is 70/30 c8/c10. This means that there are 70% 8 carbon triglycerides and 30% 10 carbon triglycerides in the formula.
To take it a step further, the product is also tested for heavy metals.
Heavy metals are a major impurity present in most processed foods and formulas. They can be harmful to the body, so they need to be removed from the ingestible substances. (4)
Sometimes, the supplements also get contaminated during shipping and transportation. This is why the manufacturers ship the supplement in a food-grade PET container. This container is BPA free and totally safe for the user.
Things We Liked:
It is very convenient to use
It does not cause any digestive stress.
Will not give you headaches.
Has no fillers
It is manufactured with extensive care
Has been tested in labs
Can be used with smoothies or daily coffee
Is free of any contaminants such as corn starch
Things We Didn't Like:
It is only available for purchase online.
It is slightly more costly as compared to other supplements of the sort.
How to Use Perfect Keto MCT Oil Powder?
The best way to use Perfect Keto MCT Oil Powder is to mix it with your morning milk or coffee. It will give you a sudden boost of energy to help you make it through the day.
You can also enjoy the convenience of combining this MCT powder with other supplements such as collagen or exogenous ketones and stack.
Plus, the powder is so much easier to include in recipes than oil. Add it into baked goods or incorporate them into waffles, pancakes, or oatmeal.
Each container of the supplement contains 30 servings, which are enough to keep you going for a month. For best results, make sure to use it every single day, any time during the day.
Customer Reviews
Most of the customers are satisfied with the product, which is why it has ratings above 4. The customers have found the product to be quite tasty, and they believe it works too.
Some customers, however, had complaints regarding the dissolution of the powder. They said that the powder is not easy to dissolve as compared to other supplements. However, this is because it is pure and does not contain corn starch.
Corn starch is what makes dissolving easier, but it is not good for health. Most customers were okay with this and said that they would still use the supplement despite mixing.
Brain Octane vs. Perfect Keto MCT Oil Powder
One of its most prominent contenders, Brain Octane, shares a similar market to Perfect Keto. When you look at the two together, here's what you will find:
Similarities
Differences

Promote ketosis in the body
Extracted from coconuts
Reduce cravings
No harmful chemicals used in manufacturing

Brain Octane is cheaper.
It has fewer ratings.
It also helps the immune system.
Where to Buy Perfect Keto MCT Oil Powder?
The best place to buy Perfect Keto MCT Oil Powder is Amazon, where you can get this product for a fair price. While the once-only purchase is priced slightly higher, you will receive a discount if you subscribe to the supplement.
Also, you will receive the supplement every month without having to place an order.
You can choose how often you want the delivery when you subscribe.
There is a choice to choose between one and 6 months.
A supplement needs to be safe for the user.
Since the manufacturers of Perfect Keto MCT Oil Powder do not employ any health-hazardous methods in its manufacturing, it is quite a safe choice for people who want to lose weight without the discomfort and unpleasant taste.
In a rush? Pin this guide to your Pinterest board for later reference!