This almond crust is easy to prepare and much tastier than traditional pies. In addition, the ingredients contain important nutrients: the almond brings the creamy flavor of unsaturated and healthy fats, and also provides a pleasant texture.
The coconut milk that we used for this creamy chocolate mousse is very rich in iron, potassium and phosphorus and is also a source of manganese, copper, selenium and zinc .
If you want to go sugar-free, simply replace the maple syrup with a few mooji dates, just remember to process them really well until paste like, so they become nice and smooth.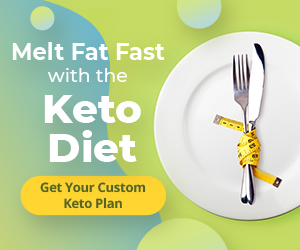 A healthy pie that will please everyone, even the most greedy !!
Nutrition Facts
Servings: 6
Amount per serving
 
Calories
321
% Daily Value*
Total Fat 17.7g
23%
Saturated Fat 12.3g
61%
Cholesterol 0mg
0%
Sodium 23mg
1%
Total Carbohydrate 40.9g
15%
Dietary Fiber 3.3g
12%
Total Sugars 34.2g
 
Protein 3.7g
 
Vitamin D 0mcg
0%
Calcium 16mg
1%
Iron 1mg
5%
Potassium 185mg
 In Rush,  Save this recipe by pinning this picture to your Pinterest board for later use!
Related: 
| | |
| --- | --- |
| | |
Preheat the oven to 350 F

Mix all the ingredients the almond flour, the pitted date, the flax egg and the coconut oil in the food processor until you have a dough

Place the dough into a non-stick

Place baking paper on top and use beans to weight the dough down. Place in the oven and bake for 15 minutes.

When done, remove from the oven and fill with your chocolate filling
For The Chocolate Filling
Place sealed cans of coconut cream in the refrigerator overnight.

The next day open the can carefully and scoop out the thick cream sitting at the top.

Transfer the thick hard cream in a bowl.

Add the maple syrup and beat on high using a hand mixer until thick and creamy.

Fold the cocoa powder and salt through the cream and beat again until smooth and well combined

Transfer the chocolate filling into the almond pie and refrigerate until set.

Sprinkle with Cocoa nibs chocolate