Cook Time: 10 minutes Prep Time: 5 minutes Cuisine: American Course: Side Dish/Snacks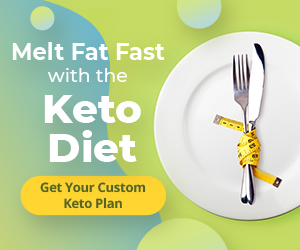 Serves: 6
These nutritious Keto Vegan Cauliflower Hash Browns are crispy on the outside and moist on the inside, so amazing!
Are you looking at your weight and trying to find low-carb wholesome options? Well, this tasty Cauliflower Hash Browns recipe is ideal for you!
I like the fact that cauliflower has lots of health benefits, so I was pleased to use it in this recipe. Here are a few of them:
Cauliflower is an excellent source of vitamins and minerals. It has vitamin B, C, and K. It also contains magnesium, thiamin, phosphorus, protein, potassium, manganese.

Promotes brain development, cauliflower contains choline a compound proven to improve cognitive function, memory, and learning.

Cauliflower has sulforaphane, a compound proven to kill cancer cells.
Ingredients:
1/2 head of cauliflower, cut into florets
1/4 cup coconut flour
1 tablespoon MCT oil, for frying
1/2 onion, chopped
1/2 teaspoon garlic powder
1/2 teaspoon salt
2 tablespoons water
Directions:
Preheat oven 400 degrees F. Spray a baking sheet with MCT oil, keep aside. Process cauliflower and onion in a processor until crumbly.
Shift riced cauliflower mixture into a bowl.
Add coconut flour, garlic powder, salt, water and mix to combine.
Shape the batter into patties, about 3 x 2 inches.
Place patties on baking sheet and bake for almost 40 minutes, flipping halfway.
Serve and enjoy.
Nutritional Information:
Calories: 144
Fat: 6g
Carbs: 20g
Protein: 6g
Fiber: 2g