Stuffed bellpepper with cauliflower rice is a minimalist recipe that you should never miss out. A healthy alternative stuffed with beller peppers, you'll surely get hungry all over again and try it out.
This is perfectly stuffed with olive oil, small white onion, salt, pepper, celery, garlic, cauliflower, bell pepper and shredded cheese.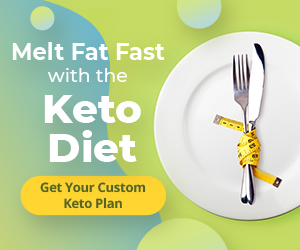 Fiber and protein-rich, this recipe is just so easy to make that lasts for only 40 minutes. This vegan keto recipe is another perk brought to you.
This could be made ahead in just a matter of time. Call this recipe a dinner with all peppers inside.
This oh-so delicious recipe will turn one bite into even more several bites.
With easy methods and nine basic ingredients that yield flavorful and big results, you'll become more amazed of it.
That savory filling is perfect as it is stuffed with sweet bell peppers!
Bring excitement and thrill to your evening with Stuffed Bellpepper with Cauliflower Rice and Enjoy!
Save this recipe by pinning this picture to your Pinterest board for later use!
Related: 
| | |
| --- | --- |
| | |
Trim the cauliflower florets, cutting away as much stem as possible. In 3 batches, break up the florets into a food processor with a little water and pulse until the mixture resembles couscous.

Put the cauliflower rice into the colander for few minutes to drain the water.

Mince the bellpepper, onion and celery. Set aside.

Slice off the tops of each bell pepper, about 1/2 inch. Remove the seeds and membrane. Pepper should be able to stand up straight, if not – cut a thin slice off of the bottom.

Heat olive oil over medium heat in a large skillet. Add the garlic, onion, bellpepper and celery.

Add the cauliflower rice, stir to combine. Add salt and pepper to taste.

Cook for about 4 minutes and transfer to a bowl.

Stuff bell peppers with cauliflower mixture.

Top it with shredded cheese.

Loosely Cover each bellpepper with wax paper and microwave it for 6 minutes in full power.

Get the stuffed bell pepper and check if the bellpepper is tender, if not, you can place in the microwave again for another 3 more minutes.

Serve immediately. Enjoy!!!
Macros (per serving):
Serving: 4
Calories: 178g
Fat: 6.5g.
Carb: 7g.
Protein: 6g.