It's getting cold in here and it's the season of one of our favorite vegetables; spinach. Fortunately spinach has two seasons, spring and autumn so currently you can find these fresh leaves; rich in vitamins, anywhere in northern or southern hemisphere. Usually we buy my spinach from our nearby local open market; there is a nice farmer who always offers me one more spinach bouquet which we never say no!
Baby spinach or mature spinach that is the question! I've done a quick research and I found that there are no significant differences between them, in terms of nutritional benefits. The difference is the way of eating, raw or cooked. The baby spinach is the best choice for raw consumption like in salads, while it is preferred to use mature spinach for cooking. For me it has an obvious reason aside from more delicate texture; as spinach leaves loose considerable volume by heating, using mature spinach is more efficient, for your pockets especially!
For the next sessions I'll try to introduce you a very easy way to store spinach leaf in fridge for long time with the minimum nutritional loss, which I learn it from my mom.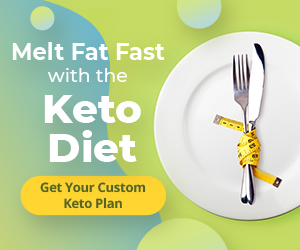 For now, we are going to have a very simple and quick recipe with fresh spinach; Vegetarian Keto Spinach omelet with backed slices of zucchini and cream cheese. I learned the primitive recipe from my mother (again!) with only two ingredients Spinach leaf and eggs (she calls it Narcissus, due to its colors; white, yellow and green, like the flower Narcissus!).
When we are on a specific diet, it's highly important to consider the ingredients that we are not allowed to consume and find the suitable alternative ingredients and not to scare to try new ones. In Vegetarian Keto diet we don't have a wide choice since it's even more limited than vegetarian diet as we are not allowed to take common breads and fruits (except some red fruits). Thus I tried to adapt the recipe with vegetarian keto diet and enrich it with zucchini, shallot, cream cheese, sesame seeds and a spice which is not very common in western cuisine but it's wildly used in South Asia and Middle East.
Have you ever tried Turmeric spice? Turmeric plant belongs to ginger family with orange-yellow rhizomes. It gives color and specific flavor to the foods. It's one of the main spices in Curry powder. With so many health benefits; such as improving immune and nerve system, decreasing the risk of heart diseases and cancers, full of antioxidants and… . I like to add it a little to the fried chopped onions or shallots; Turmeric powder gives a nice golden color and a better taste and odor to them.

Pre-heat the oven on a high temperature 200-300 °C

Wash zucchini with cold water and slice it lengthwise and very thin.

Put the slices on a clean kitchen towel and pour some sea salt on them in order to extract more moisture.

Dry the moisture of the slices completely and put them on the grill tray of your oven, add some olive oil and pepper and put them in the oven for 20 minutes with 150 -200 °C (Pay attention, the time and temperature may vary depends on the thickness of the slices!)

Add 1tbls of MCT* oil to your pan with chopped shallots.

Fry shallots a little then add half of a teaspoon of turmeric powder; let them to fry a little more.

Add the chopped spinach leaf and let them to fry slowly.

Then add the eggs and mix them all (I don't blend the eggs a lot because I like to have the big pieces of eggs in my omelet)

Then reduce the temperature and put the lid on, it helps to have a fluffy omelet.

Design your omelet with backed slices of zucchini, cream cheese** and some sesame seeds.
*Medium-chain triglycerides oil is a colorless and odorless oil derived from coconut or palm oil, it has several benefits over other common oils; it supports immune health, it digest easily and can help you lose weight. But if your goal by taking vegetarian keto diet is not to reduce your weight you can use other common oils such as olive oil or even butter, in fact in keto diet it is necessary to take enough fats (Be careful to not over heat the olive oil or butter as they start to burn and smoke easily.)
** You can also use Feta cheese or any other cheeses that you prefer.