Have you ever tried smocked Aubergine , it tastes fantastic.
Surprisingly the technic of smocking is not so complicated and you can do it at home on a gas kitchen stove or on a barbecue.
All you need is to burn aubergine skin, and then remove it.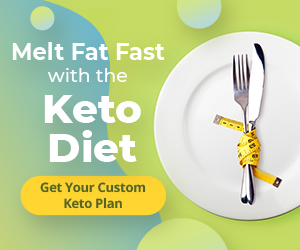 Preparing a stew of smoked aubergine with other vegetables like tomato and garlic would make it richer in taste and nutritional values.
This dish is a great choice for the people in humid regions of the world, as it's full of garlic and the humidity prevent the spreading of strong garlic odour!
But anyway it's better to put some mint leaves in your mouth, right after having this dish, mint leaves help the digestion too.
Wash the Aubergine very well, then put them on a grill net and hold it over the fire of a gas kitchen stove or a barbeque till all over the Aubergines skin burns. It's better to choose the long and thin Aubergines as the inside of Aubergines should be completely cooked, also by applying high temperature during the smocking, you can make sure that the Aubergines are properly smocked and cooked. Don't worry, the skins should be burned and turned black completely.
Let them cool down then remove the burned skins neatly; you can also use a spoon to remove out the smocked cooked Aubergines and chop them on a board.
Remove the skins of garlic cloves then smash them with a mortar and pestle or with a garlic grinder.
In order to remove tomato skins easily, put them in a bowl of boiling water, after a few minutes put them in a bowl of cold water, then remove the skins by a knife easily. Chop the peeled tomatoes.
Add some MCT oil to a pan and fry smashed garlics for 2 minutes.
Add the smocked chopped Aubergines to the pan with a pinch of salt and pepper, and fry the mixture for 8 minutes.
Add peeled and chopped tomatoes and let them fry for 4 minutes. If the tomatoes are pale and don't have enough red color, you can add a table spoon of tomato paste, it also enriches the taste of the dish too.
Put the lid on and let the mixture cook for 10 – 15 minutes.
Add the eggs on top of the mixture and mix them after some seconds, like that you will have bigger pieces of eggs in your mixture and it won't be like omelette.
If you prefer, put a fried egg (which is prepared separately) on top of the stew for serving.
Bon appétit!
*Nutrition Facts
Servings: 2
Amount per serving
 
Calories
228
% Daily Value
Total Fat 14.4g
18%
Sodium 1274mg
55%
Total Carbohydrate 20g
7%
Dietary Fiber 4.7g
17%
Total Sugars 3.8g
 
Protein 11.1g
 
Vitamin D 23mcg
116%
Calcium 57mg
4%
Iron 6mg
33%
Potassium 641mg
14%
The % Daily Value (DV) tells you how much a nutrient in a food serving contributes to a daily diet.
*reference: www.verywellfit.com
Low- Carb Stew of Smocked Aubergines (Vegetarian)
Wash the aubergines very well, then put them on a grill net and hold it over the fire of gas kitchen stove or a barbeque till all over the aubergine skin burns. It's better to choose the long and thin aubergines as the inside of aubergines should be completely cooked.

Let them cool down then remove the burned skins neatly, and chop the smocked aubergines on a board.

Smash the garlic cloves and chop the peeled tomatoes.

Add some MCT oil to a pan and fry smashed garlics for 2 minutes.

Add the smocked chopped aubergines to the pan with a pinch of salt and pepper, and fry the mixture for 8 minutes.

Add peeled and chopped tomatoes and let them fry for 4 minutes

Put the lid on and let the mixture cook for 10 – 15 minutes

Add the eggs and mix them after some seconds.

If you prefer, put a fried egg (which is prepared separately) on top of the stew for serving